Jai Mata Di!!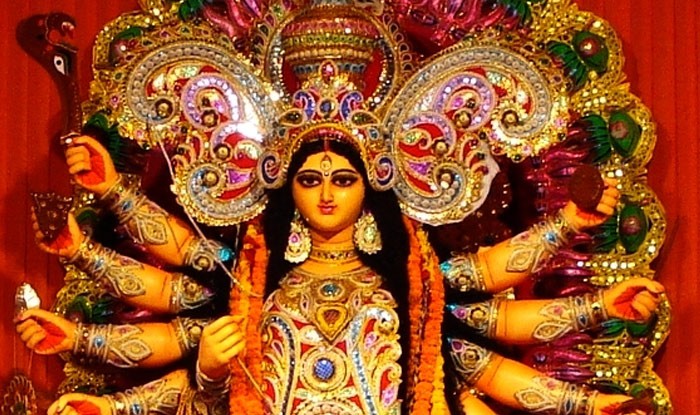 During Navratris, people clean their house to welcome Mata Rani. Many people keep all the 9 Vrats/Fasts and some keep the fasts in "jodis" like, first or last day of the Navratri or some keep last two. Some people get confused about what to eat and what not too. The "Sharad Navratri" known to be as the most important Vrats/fasts of the year as compared to "Chaitra Navratri" which comes in summer (March or April).
It has been believed that these 9 days of Navratri are the holiest days on the Hindu calendar as it brings prosperity, wealth and health in the house. People do paath puja every morning and lighten up the diya for whole 9 days, which we call "akhand jyot". There is a special vrat ka khana which people eat these days compared to the regular days.
Upwas Food which you can have during Navratri:
Sama ke chawal,
Singhare ka atta,
Kuttu ka atta
You can have only root vegetables or fruits like potato, sweet potato, pumpkin (petha), banana, cucumber, carrots, tomatoes, lemon, arbi and more.
You can have milk products like dahi, paneer, lassi, khoya, malai, etc.
People usually have kuttu ka atta ki roti, sama ke chawal ki khichdi, aloo ki tikki or singhare ke aata ki puri with "aloo ki sabzi".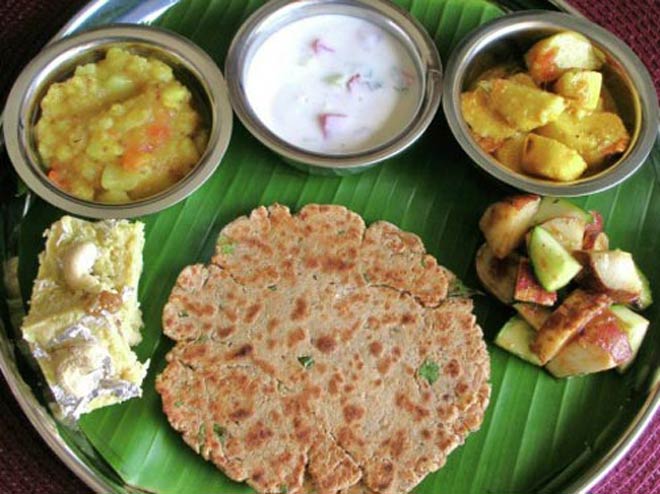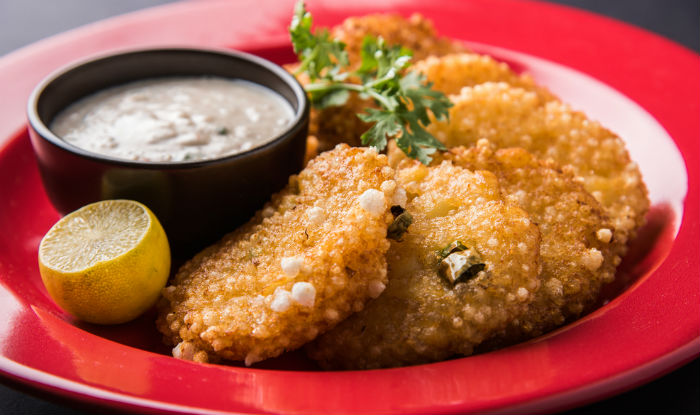 Non-Navratri Vrat food which are not allowed:
Onions and garlic - this is known to be as the most sinful vegetables during these days.

Common salt cannot be used; only Sendha namak can be put in the meals.

Eggs or any non-vegetarian is not allowed in the house. Some people throw or keep their cutlery out in which they used to cook non-vegetarian earlier. They clean their fridge and makes sure that nothing is there which includes egg in it.

Corn, mushroom or any vegetable, which is not a root vegetable, can't be eaten.
You can't use any oil which is made from seeds. Use only peanut oil.

Normal rice or rice flour can't be used.

Atta, maida, sooji, and besan are totally out for whole nine days.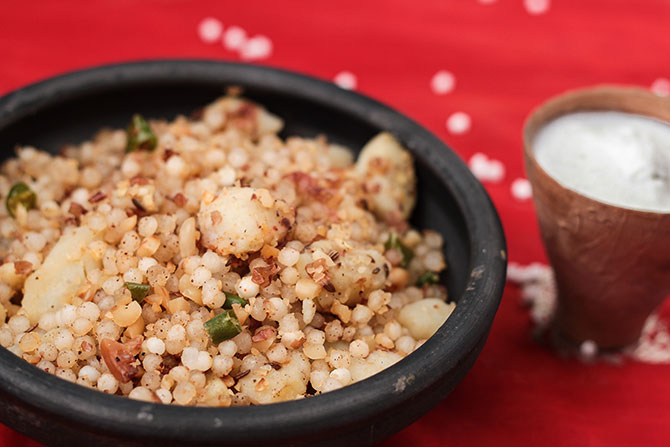 Every person keeps fasts differently; some have all the root vegetables at anytime, without any restrictions. Some keep fast in which they consume salt once in a day and some eat only fruits throughout the day.

At the end of the fasts, people do kanjak in which they do puja of girls because there is a belief that girls are the "roop" of Mata Rani.
Why we celebrate navratri?
According to ancient time, there was a demon named Mahishasur (Buffalo demon) who never got defeated by any gods or goddesses (as he was blessed with some powers). So all the gods and goddesses prayed to goddess Durga for 9 day, as she has 9 different forms and all of them have some special powers. While performing pooja for straight 9 days, goddess Durga was happy and appeared in front of them and agreed to fight Mahishasura. On the 10th day goddess fought against the demon and killed him.

Another belief is that, during the 10th day of the fight with the demon, lord Ram also defeated Ravan and killed him. The two stories signifies one single lesson, "victory of Good over evil".
Jai Mata Di.
...