For any parents when a girl is born it is the biggest happiness of their life. The same happened with the Gwalior family of Madhya Pradesh. In the happiness of the birth of his little daughter, Salman (the owner of 3 salons) gave free service for a full one day to his customers, and not just in one of his salons, but the scheme was active on 3 of his salons.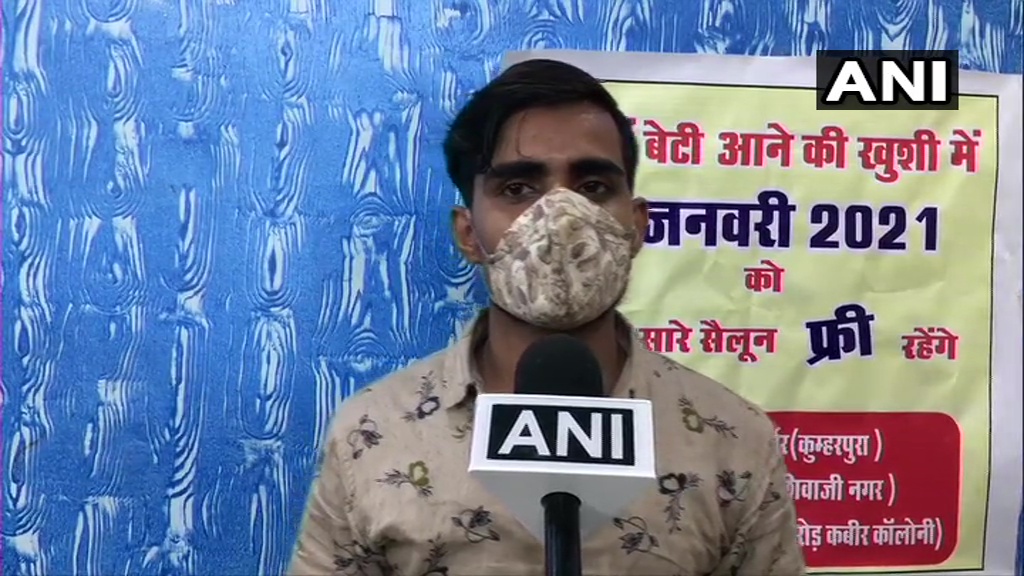 He gets the big posters and puts up outside his salon and all over the city, announcing that "free services will be available to customers on January 4 to welcome the birth of a girl child at our home".
On that day, Salman served 70 to 80 people for free which is worth Rs 3,000 to Rs 3,500.
Salman (owner) with his kind gesture wants to give a message to the people that the birth of a daughter brings immense happiness. People should not be sad when a girl is born at their home. People should feel happy about the birth of a child irrespective of its gender.
The customers who took his free service also lauded the move by the salon owner. One customer said, "It gives a positive message to the society that we all should celebrate the birth of a girl child."
Salman was blessed with a baby girl on 26 December 2020.
...