Pin drop silence. Sshh! An unbelievable start to the #JantaCurfew.
Coronavirus pandemic has made us quarantine in our house. 22 March was declared as a JantaCurfew by PM Modi. He also requested the citizens to come out in their balconies at 5 PM and applaud the Coronavirus warriors. Cheer for the hard work of medical professionals, police officers, army personnel, sanitation staff, airline crews, media personnel and amongst others.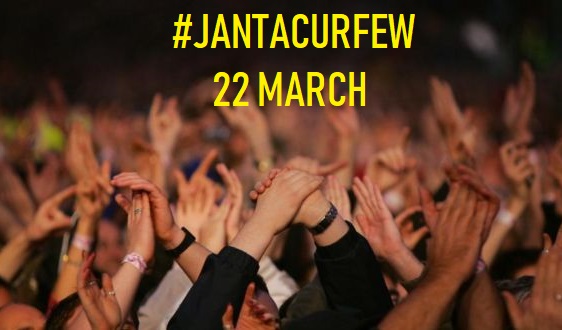 Narendra Modi asked the people of India to spare 5 minutes at 5 PM to show their gratitude for people for the selfless efforts.
Here are some video clips which will give you the pleasure of being an Indian. #clapforourcarers #5baje5minute #ThaliBajao
Roadways, streets, Vehicles off, Market, everything went for a toss today during JantaCurfew. The very crowded places who earlier has always witnessed a full of traffic jam all days and night were silent today, the only life's we saw on the streets were birds and stray animals.
My dear fellow Indians. Hope #JantaCurfewMarch22 has spread optimism and a sense of carefulness in you. Wish to fight Coronavirus together.
...