Since the protests took place in the country against the amendment of CAA (Citizenship Amendment Act) and NRC (National Register of Citizens), people are coming up with their creative mindset to oppose the bills.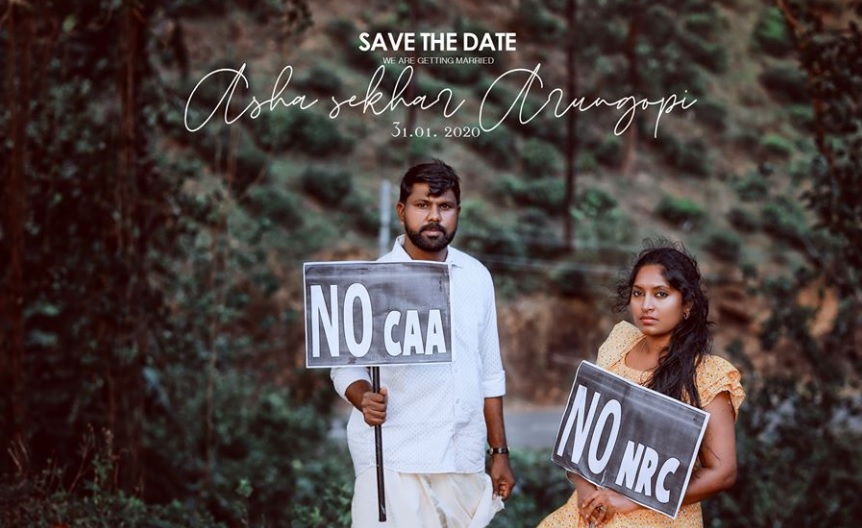 From witnessing a girl giving a rose to a cop to walls speaking louder than the newspapers, millennials came up with great slogans and posters.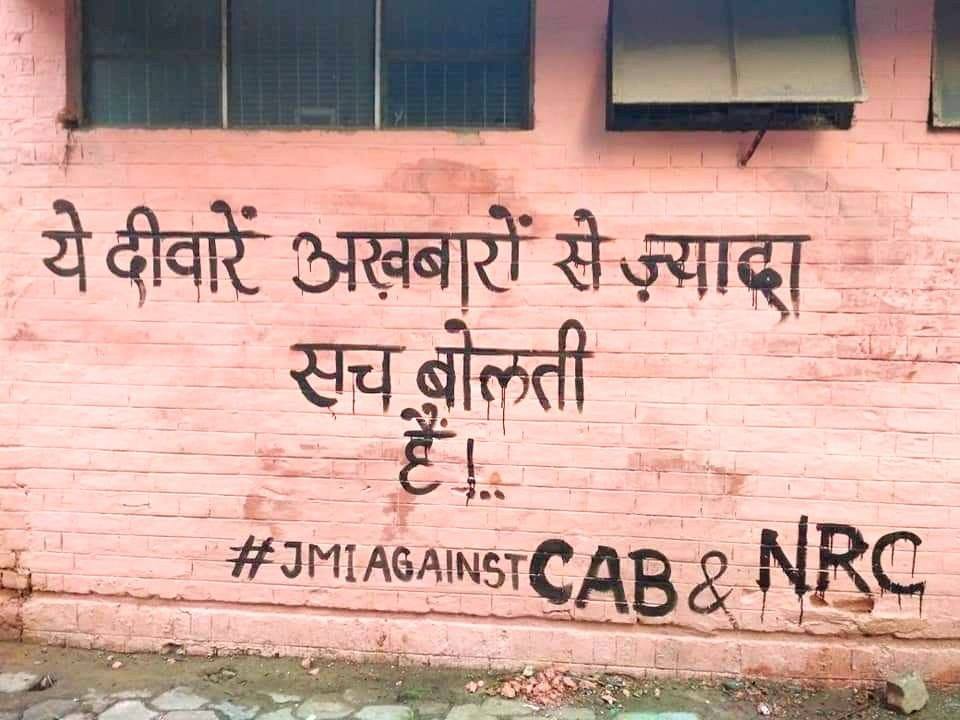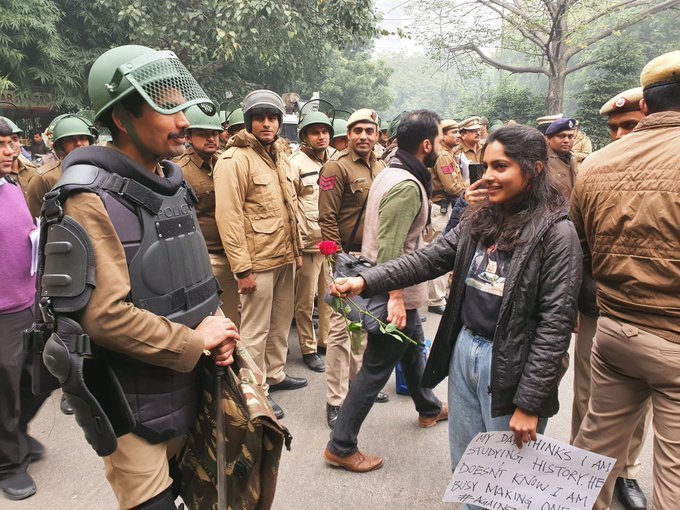 Even, a couple in Kerala had their pre-wedding photo-shoot themed on against CAA and NRC bills. The couple named Asha and Arun are set to marry soon and while in the pre-wedding pictures the couple is holding a poster that says 'No CAA' and 'No NRC'.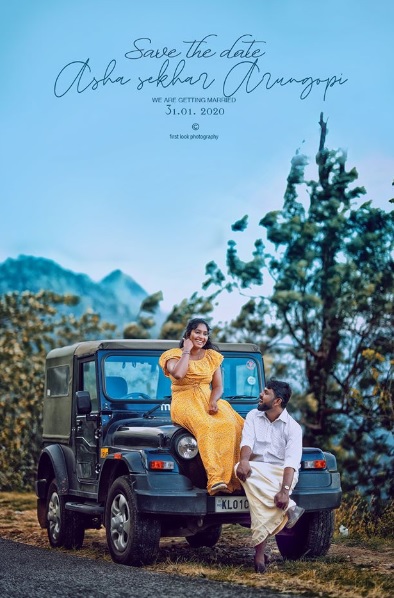 The photo is being shared by netizens and are appreciating the unique concept. Here's what people have to say:
We have to admit, we got great innovative and creative mindsets in our country.
...