A Redditor named @saumyasharmapoo recently posted a thread on "Lessons to learn by Indian women from Rhea Chakraborty's tragedy" which has now become a top post thread on the r/India thread.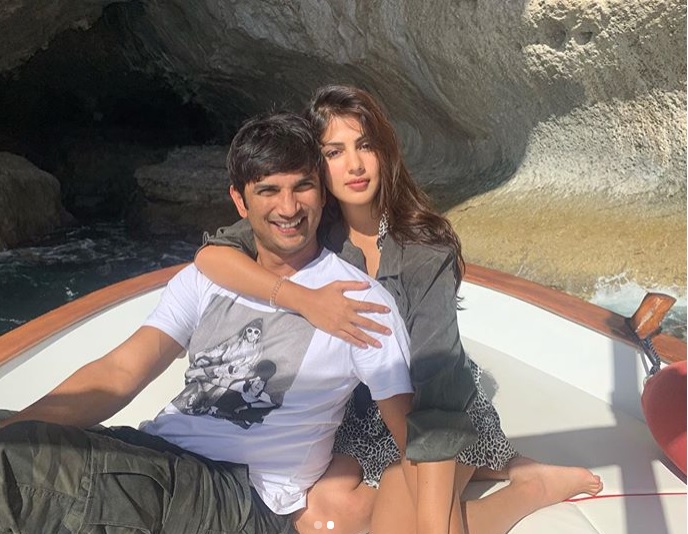 She writes about how Indian women should learn to live at her husband or boyfriend's house, as the patriarchy says so. She recommends every girl to have separate finances, do not sacrifice your education, and job for your family. She even insists to not trust anyone with your money. If your husband/boyfriend spends money on you, try to match it as much as you can. Do NOT accept free lunches.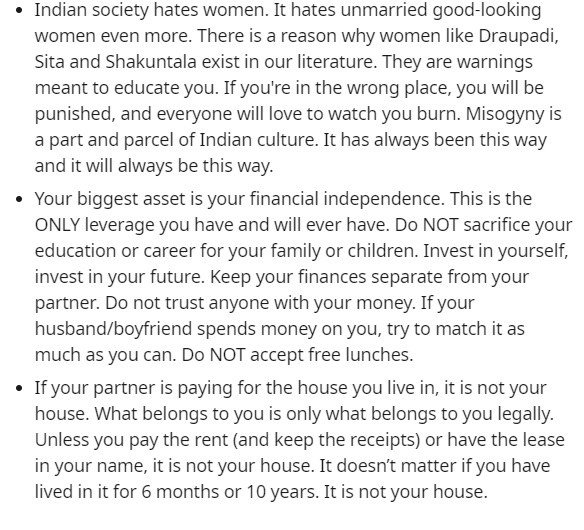 She also includes some more important points for girls out there. She compares the Indian state with an Indian family, as we know, police, media, and politicians do not follow the path of truth. Only money and power can protect you, so she insists you to acquire those.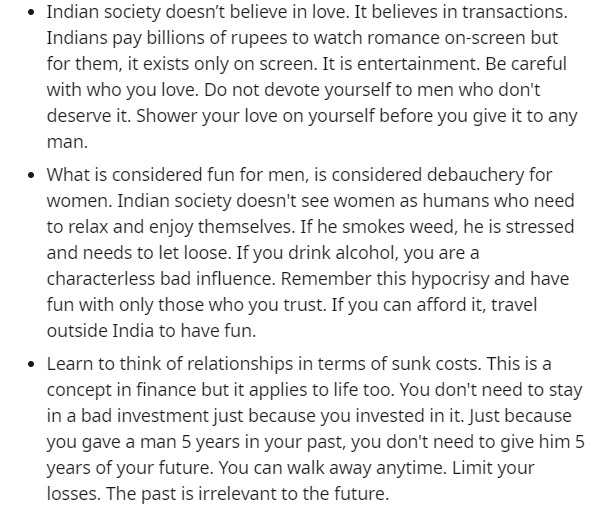 In the end, she wants every girl to live a dignified life on your own terms. There may come a phase where you have to fight everyone and everything. But it is a price worth paying.
Here's how people reacted to the lesson by a Redditor: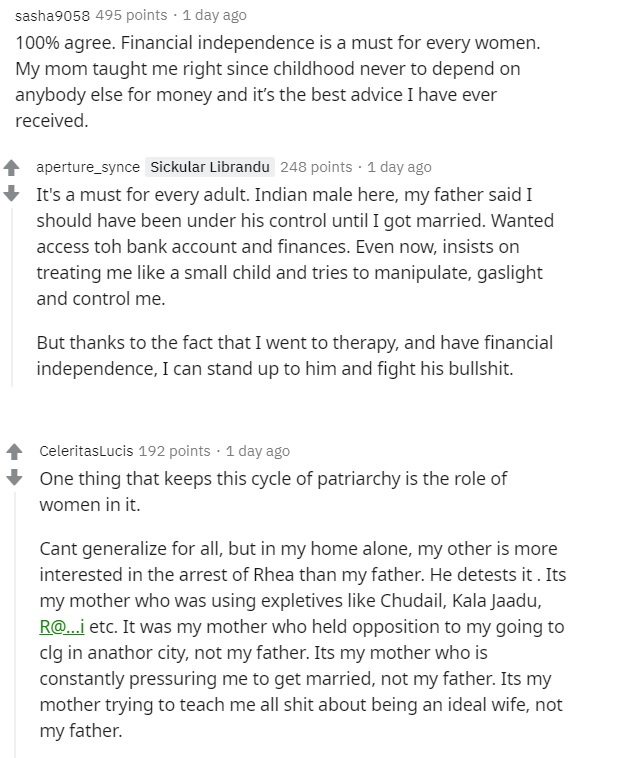 If you want to read the full points of the Redditor, here's the full thread.
...