Sadak 2 comfortably managed to become the most disliked video on YouTube on 12 August 2020. Although the movie is trending at number 1 on YouTube but for all the wrong reasons.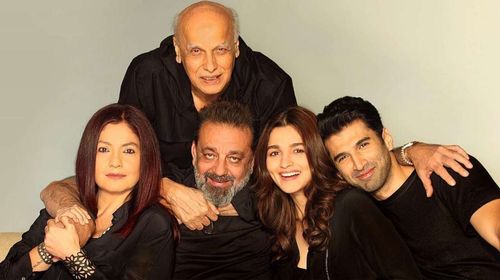 Starring Alia Bhatt, Aditya Roy Kapur, and Sanjay Dutt, and Director-Producer Mahesh Bhatt comeback movie has flopped miserably, and if things go like this, sooner or later it may be the most disliked video on OTT platform Disney+ Hotstar.
Debates on Nepotism in Bollywood, Sushant Singh Rajput mysterious death and more out-turns has led to the epic crash of the movie Sadak 2.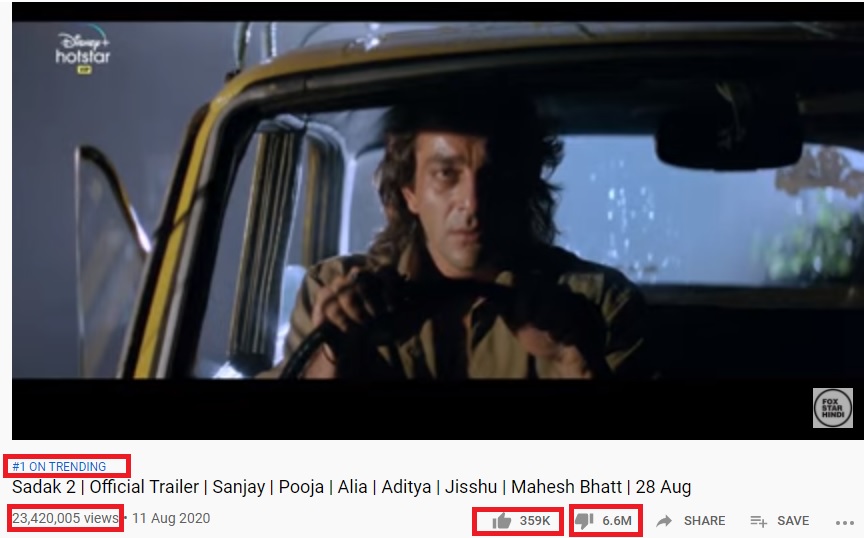 In a span of a day, the trailer has 23 Million views, 6.6 million dislikes and over 3 lakh likes. Trailer dislike ratio stands at 94.82%, making it the 7th most disliked video on YouTube and soon to be the 6th. (the graph says so)
It is clear that a large number of viewers are not going to watch the movie and neither is in a mood to stop disliking the trailer. People's displeasure is also evident in the comments section where people are using strong words to boycott the movie.
Sushant's brother-in-law Vishal Kirti, who lives in the US, earlier launched Nepometer which ranks the Bollywood movie according to different criteria. He requested Sushant's fans to not watch the films related to nepotism. The film 'Sadak 2' was made 98% nepotistic film on the scale of nepotism through Nepometer.
Here's the full list Most Disliked Videos On YouTube: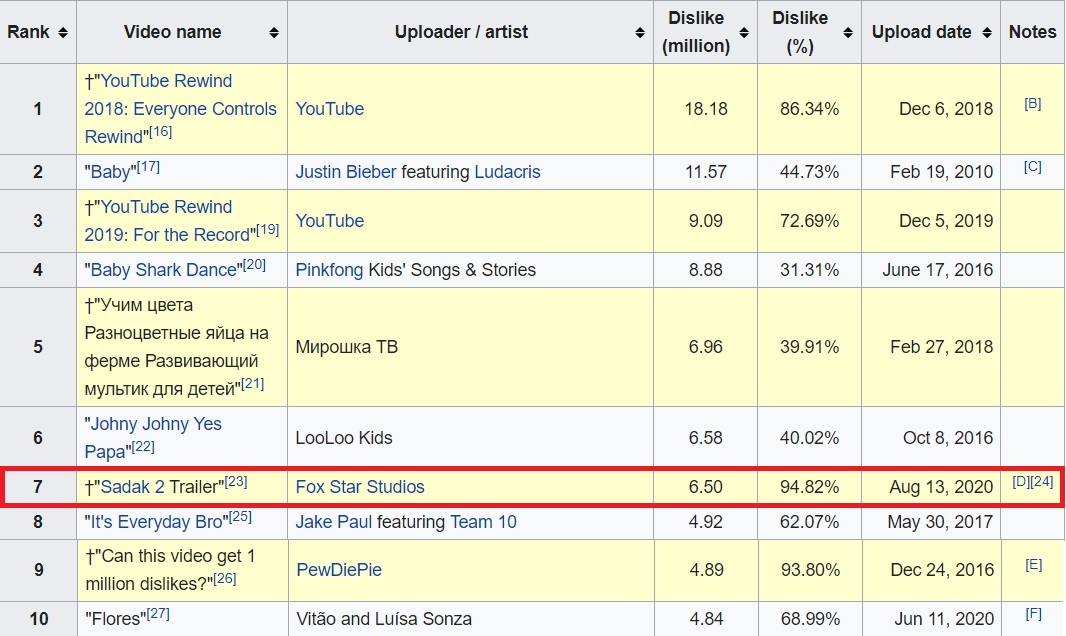 Curently, the most disliked video on YouTube is "YouTube Rewind 2018: Everyone Controls Rewind" which has 18.18 Million dislikes and second most disliked video is of Justin Bieber song "Baby" with over 11 million dislikes.
You can watch the trailer and decide which action would you like to take, to like or dislike!
...