Well, if you are a car freak then you would know everything about cars, but be prepared to be stunned and jealous to see the collection of cars the Indian billionaire, managing director and chairman of Reliance Industries Mukesh Dhirubhai Ambani owns.
Do you know, Mukesh Ambani and Nita Ambani own a total of 176 cars which are parked inside their house Antilia. The cars are parked in 6-stories underground parking garage and the 7th floor is reserved for private parking, for regular use.
Indeed, Ambani's cars are going to make you green with envy. Or actually, even, Mukesh Ambani's car driver salary will put you and your company to shame; you will get to know later in this article.
Here is a list of Mukesh Ambani car collection:
1. Mercedes Benz S660 Guard:
Mukesh Ambani often uses Mercedes S660 for personal use. The car is in grey colour. This is a Mercedes fastest version of the S600 model. This car has a 6-liter V12 engine, the car accelerates to 100 kmph in 5.2 seconds, and its top speed of running in 250 kmph. This car also has shield attacks from rifles, revolvers, pistols, and hand grenades. The car costs 10.50 crore INR.
2. Bentley Flying Spur:
This sporty car is equipped with a 6-liter V8 engine that generates 626 bhp and 820 nm. The car accelerates to 97kmph within 4.5 seconds and the maximum speed of running is 321 kmph. This is one of the many cars that is unique in his collection. This car costs 3.69 crore INR.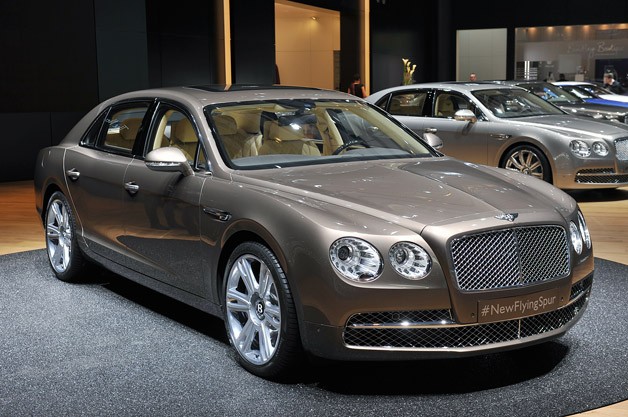 3. Aston Martin Rapide:
The car costs 3.88 crore INR. This high-performance car runs at the speed of 306kmph and reaches to 100 kmph in just 4.5 seconds. It has a 5.9-liter engine which generates 470 bhp and 601 nm and runs on 6000cc. This is one of the most balanced cars that he owns.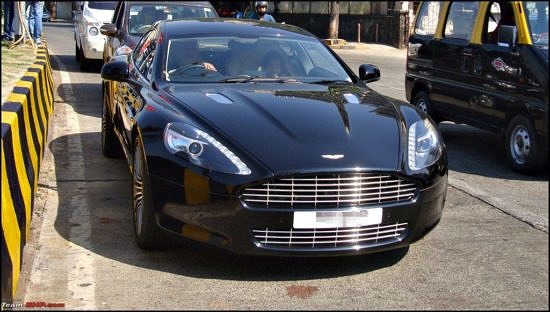 4. Bentley Bentayga:
They own this car in black colour. One of the world's fastest SUV that has a power of 600hp and 900nm and has a 6.0-litre twin-turbo W12 engine. Though this car is a little bulky because of its size, but it can cross 100 kmph in just 4.1 seconds.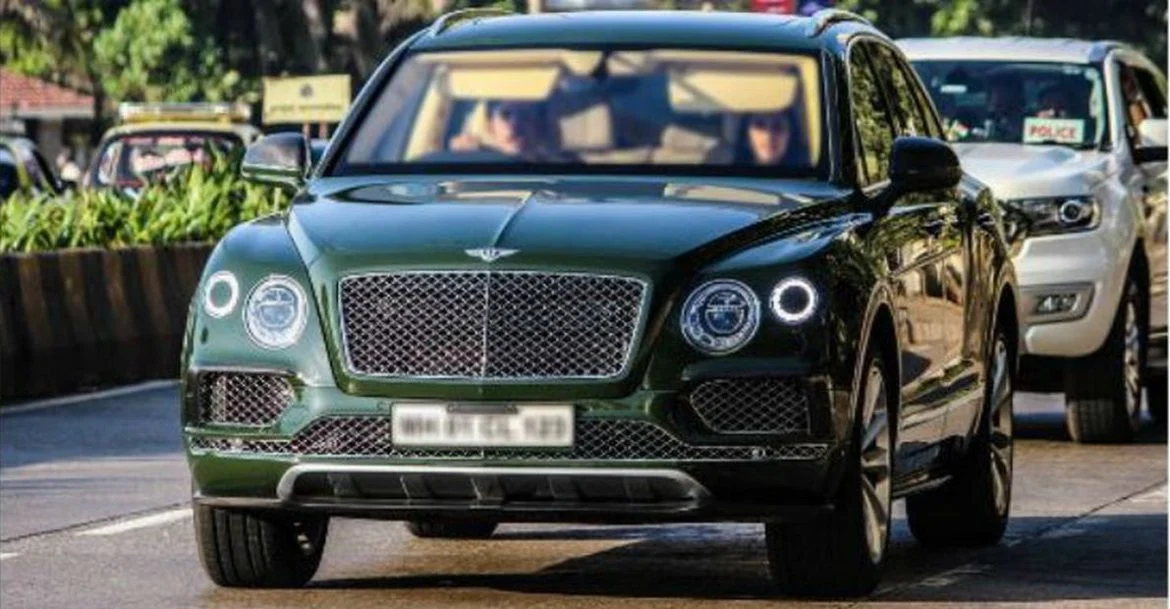 5. Rolls Royce Phantom Drophead Coupe:
This luxurious car that he owns has black rims with a red contrasting roof and is another unique car in his collection. It has a 6.75-liter 6749 cc with a V12 petrol engine and has a 453 bhp and 720 nm torque. The car reaches 100 kmph in just 5.8 seconds. The price of the car is 7.6 crores INR.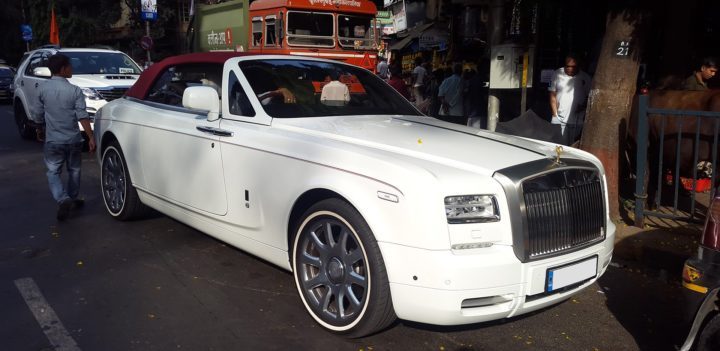 6. BMW 760Li Armored:
This is another car Mukesh Ambani often drives for personal use. BMW 760Li is the most expensive car Ambani owns. The car costed him 8.5 crore INR. This car that he owns is customized and it's bulletproof that gives him safety against any bomb explosion along with a luxurious ride. This car has air resistance, Z-level security and has maximum dynamics. Imported from Germany, the car cost him 1.6 crores INR for registration and 300% import duty.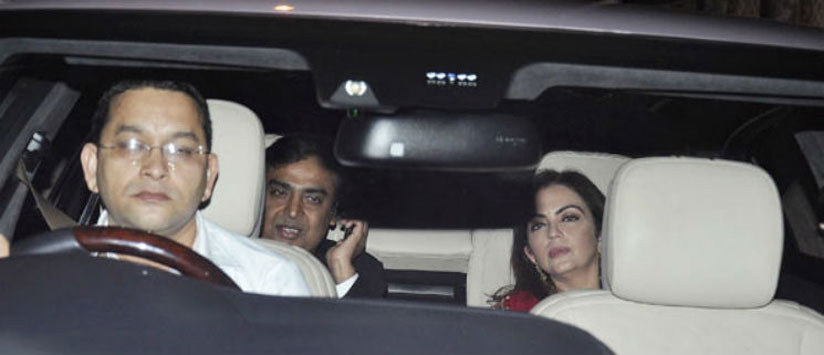 7. Rolls Royce Cullinan:
It is believed that Mukesh Ambani gifted this car to daughter-in-law Shloka Mehta. The car is wrapped in gold. This luxury SUV and the first Rolls Royce SUV is named after the largest gen Cullinan Diamond. It costs US $980,000. This car is also Rolls Royce's first all-wheel-drive vehicle.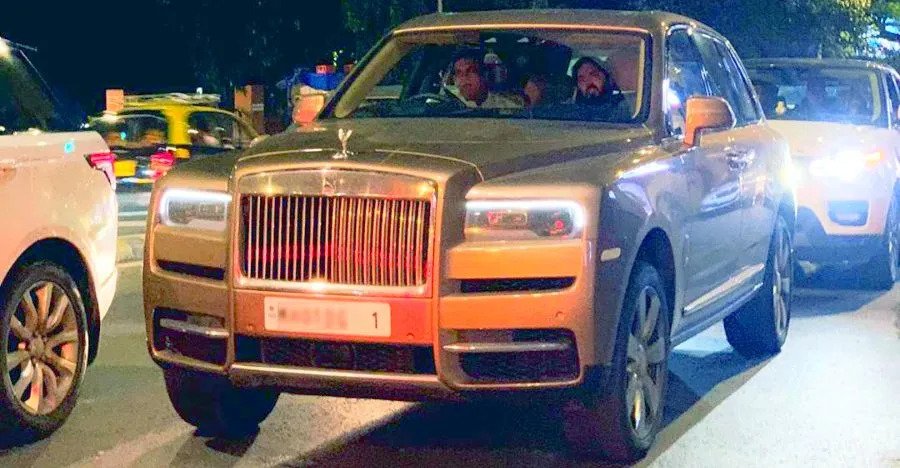 8. Tesla Model S 100D:
Imported from the USA, this electric car is Tesla's fastest running car it reaches 100 kmph in just 4.3 seconds and this car develops a max power of 423 bhp. This is one of the best electric cars to be made till date.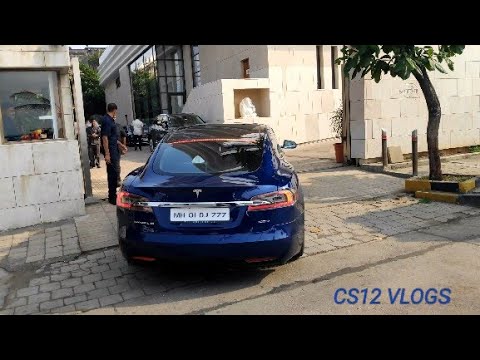 9. Lamborghini Urus:
The first one in India, this car costs the US $425,000. It has a 4.0-liter twin-turbocharged engine. Since the Ambani's love SUVs, this is an added car into their SUV collection.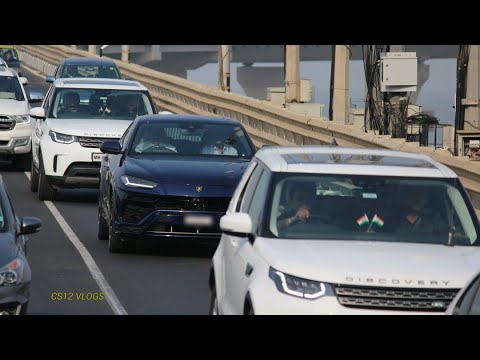 10. Mercedes Maybach 62:
Bought by him as a gift for his wife Nita Ambani, this car has 620 bhp that propels a 6.0-litre V12 engine that produces a toque of 1000 nm. It accelerates to 100 kmph in just 5.4 seconds and can race up to the speed of 250 kmph. The price of the car is 5.15 crore INR.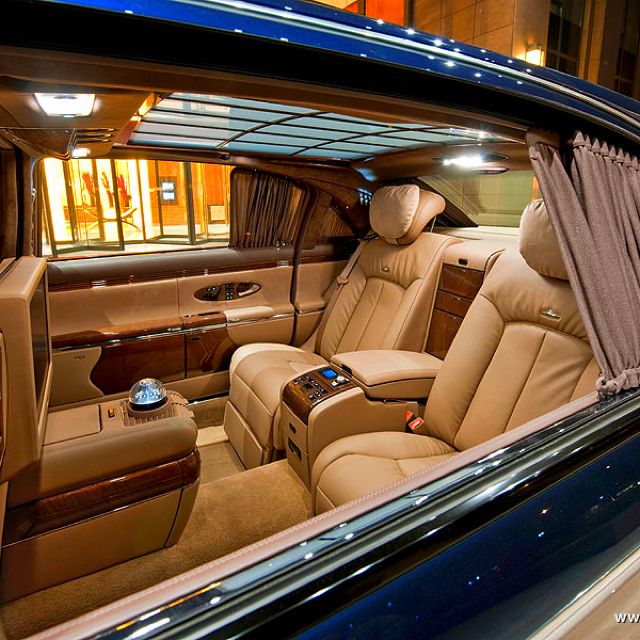 Do you want to know Mukesh Ambani Car Driver Salary?
Along with owning and using such expensive cars, Mukesh Ambani's drivers for these cars are also chosen through a process. For hiring a driver, a contract is given to private companies who then choose a driver and train him. Once the training is complete and the driver passes his driving tests, he is selected. The driver of Mukesh Ambani is given a salary of 3 lakh INR per month.
And I am sure, Mukesh Ambani wife Nita Ambani, their kids (Isha Ambani, Anant Ambani and Akash Ambani) must be having their personal driver too. Now, imagine your annual salary and how much they are spending on their drivers monthly. #JustSaying
He surely does have a fantastic collection of cars that provide him with a comfortable and luxurious ride. The 4th richest man in the world for sure makes you feel like owning such luxurious cars and living a luxurious life as he does.
...