Amazon Prime and Netflix have changed the scenery of Indian cinema and why people love gory content like Sacred Games and don't want larger than life movies like Kabhi Khushi Kabhi Gham and Student Of The Year?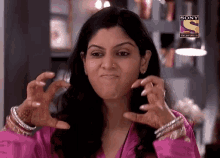 To say that, movies with dark content were not being created in India before would be a lie generated out of pure ignorance. Such movies were being made, just not appreciated. There were movies such as Kaante, D Company, Plan, etc back then too. However, movies that spoke of larger than life values (hashtag sanskaar), grand homes, extravagant sarees, and songs for no reason at all were all the hype. People back then retorted to the cinema to take a break from their ordinary lives and wanted something grand to see. Perhaps, larger than life movies set such values that it became impossible to live with and now people want something they can relate to. Something that is a chronicle of them. The concept of heroes ceasing to be, women doing more than household chores and get in trouble, men conquering the world and women taking the back seat, etc. When Radhika Apte was shot dead in Sacred Games, we knew it has brought something bigger with it. Sacred Games single-handedly inspired all the filmmakers and opened Netflix to the majority in India. Mirzapur, Leila, Paatal Lok all happened later. Right now, the market is being set and we want new and more.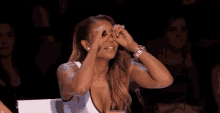 The way they showed how Bulbul rescued herself when she was falling from the tree, but eventually succumbing to her death without any hero saving her sends a big message. Leila was a game-changer. Mirzapur put gang wars, violence, and bloodshed all out there. A true chronicle of India. It is unpleasant, even hard to look at sometimes, but this is what it is. Not something cooked in mansions (we do not even have gothic mansions in India, Karan), songs like ABCDEFGHIJKLMNOPQRSTUVWX...YX (Yes, that sucky song from Hum Saath Saath Hain) and etc, and basically stories where women are waiting for men to rescue them, and everybody lives happily after.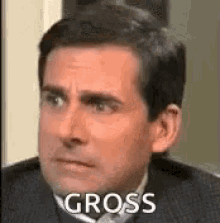 Truth is, we do not live happily ever after. Yes, we solve a problem and land up with another, that is how life works, not with a song in the end. Almost as if the middle class never existed in Karan Johar's Bollywood, you are either too rich or too poor. Hello? People died to abolish the class system and you all just erased one entire class from Bollywood big movies? But not anymore, we are back and as are our stories. Made in Heaven showed the true balance of all classes in co-existence and with good research. For once, Delhi was depicted properly and not with made-up stereotypes.
So here it is, we wish for great content and growth in our homegrown industry.
...