Do you remember the title track of Bollywood famous movie Dilwale Dulhaniya Le Jayenge? Do you know the name of that actor who played an iconic villain (Gabbar) in the Hindi film?
This Bollywood quiz ain't going to be as easy as you are thinking.
Let's witness the Bollywoodness in you. Hope you get full marks.
Guess the iconic movie of this famous dialogue, "Teja main hoon, Mark idhar hai".
Fill the word in this groundbreaking dialogue, "Mere paas ___ hain."
In K3G, what Anjali used to say when her London neighbor drops her daughter everytime to her house?
Aa gayi maharani taak jhaak karne
A girl and a guy from Delhi start their wedding planning company and later fall in love with each other. Guess the movie.
How Veeru proposed to Basanti in Sholay?
Standing on his house terrace
Standing beside the water tank
Who was the umpire in Hum Apke Hain Kaun?
What was Rancho's real name in 3 idiots?
Trick question hain, Rancho hi tha naam
Name the actor who said this dialogue? "Sattar Minute (70 minute), sattar minute hai tumhare paas. Shayad yeh tumhari zindagi ke sab se khaas sattar minute ho. Aaj tum aacha khelo ya bura khelo, yeh sattar minute tumhe zindagi bhar yaad rahenge."
This scene is from which movie?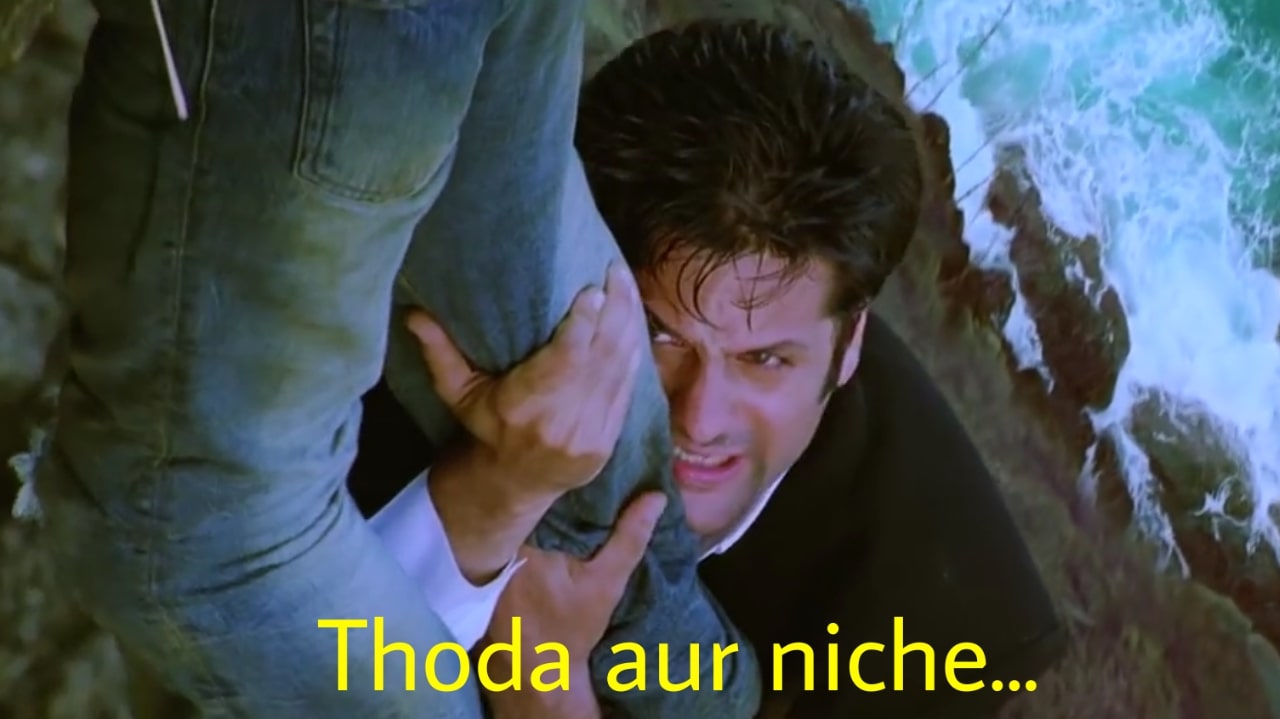 In Dilwale Dulhaniya Le Jayenge, Rita cooks halwa for Prem but adds some other ingredient instead of the main ingredient. What was that ingredient which she accidentally added?
She made it delicious, kyo badnaam kar rahein ho aise hi usko?
She added salt instead of Sugar
In Jo Jeeta Wohi Sikandar, Sanjay spent his father's hard-earned money which he saved for Ratan's cycle, to buy a gift for Devika. What was the gift?
In Dilwale Dulhania Le Jayenge, Raj's family tradition was?
Drinking beer when in worry.
Failing in school/college.
Only love marriage, no arrange marriage
In K3G what does Rohan used to call his nanny?