Ramayana is one of the most famous, the most viewed series of the world, and one of the most epic sacred text or methodology. Ramayana describes the ceaseless sacrifices between the brothers for the family. And the fact is that, Ramayana is so deeply rooted in our culture which makes it even more captivating. We remember how families around the country sit together and watches Ramayana, the curiosity of seeing the episode was so touching and to all intents and purposes it helped everybody to relax our mind from all the negativities of the world.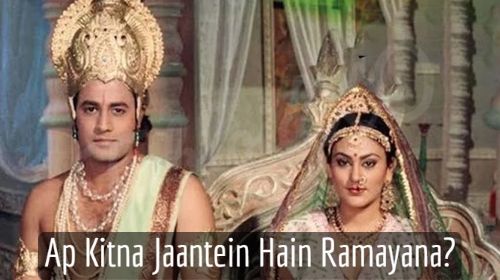 Do you really know everything about Ramayana? Let's see through this quiz how good your Ramayana knowledge is.
All the best!
Ques 1: Who played the role of Hanuman in Ramayana?
Ques 2: Ramayana story revolves around?
Prince Ram & his beloved wife Sita
Ques 3: Who played the role of Sita in ramayan?
Ques 4: What was the name of Hanuman's son?
Ques 5: What was the name of Ravan's youngest son?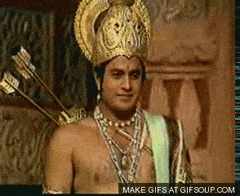 Ques 6: At what age did Rama marry Sita?
Ram was 28 and and Sita was 25
Ram was 23 and and Sita was 16
Ram was 20 and and Sita was 18
Ques 7: Who wrote the Ramayana story?
Ques 8: Rama and his brothers are all part of which dynasty?
Ques 9: Who was the primary guru of Ram and Lakshman?
Ques 10: What was the name of Lakshmana's mother?
Ques 11: Who told first to lord Ram about Sita Haran?
Ques 12: Sita ji was the avatar of which goddess?
Ques 13: Sita ji mother's name?
Ques 14: Where did Ravana kept Sita ji?