It's ironic that we support the international movement like #BlackLivesMatter but when it comes to racial discrimination in our country, we do nothing.
We live in a society where every second girl is judged for what she wears, what her skin colour is like, and what her height is. But in this century things have taken a turn and women have now opened up about harassment that they have to face at every step in life.
Suhana Khan daughter of famous Bollywood actor Shahrukh Khan took to her Instagram yesterday to open up about the hate messages she has faced since she was a child.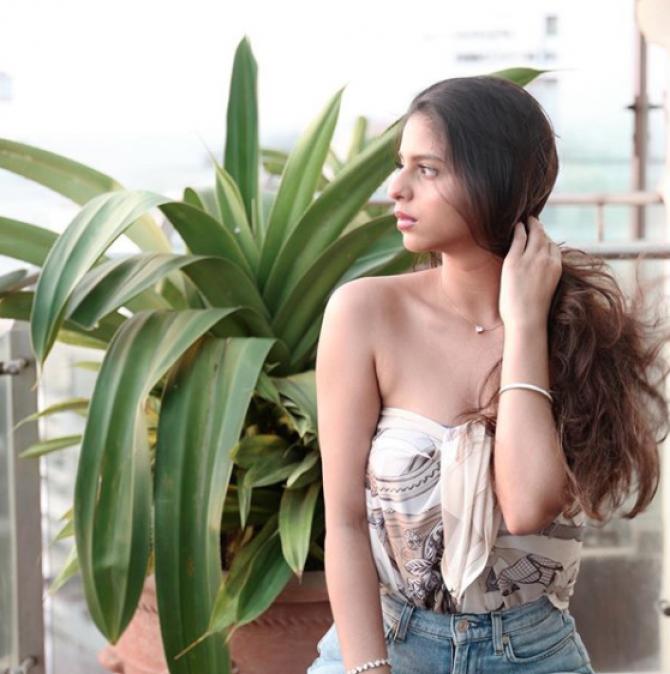 While sharing a beautiful picture of herself he also attached screenshots of comments that people have called her over the years.
The Instagram post was captioned,
"There's a lot going on right now and this is one of the issues we need to fix!! this isn't just about me, it's about every young girl/boy who has grown up feeling inferior for absolutely no reason. Here are just a few of the comments made about my appearance. I've been told I'm ugly because of my skin tone, by full-grown men and women, since I was 12 years old. Other than the fact that these are actual adults, what's sad is that we are all Indian, which automatically makes us brown - yes we come in different shades but no matter how much you try to distance yourself from the melanin, you just can't. Hating on your own people just means that you are painfully insecure. I'm sorry if social media, Indian matchmaking, or even your own families have convinced you, that if you're not 5"7 and fair you're not beautiful. I hope it helps to know that I'm 5"3 and brown and I am extremely happy about it and you should be too. #endcolourism."
The photos she uploaded also showcased screenshots of what all she has been called since the age of 12, she has received comments like,
"She is not beautiful at all. When did she become so fair? I mean her skin tone is really too dark", "Kaali Chudail", "Kallo ne surgery karwa li phir bhi male lag rahe hai", Bahut hi zada ugly hai aur sath mai kali vi", Kali billi", How did she become so fair? So dark she was".
From being called a "Kaali Chudail" to getting comments based on how she looks, Suhana has been facing this criticism since she was young.
By sharing her experience and opening up about a matter that is very important to discuss, she has raised awareness about how it is not okay to comment on how someone looks based on their colour.
Racism and discrimination based on racism need to stop and judging a girl by what she wears or what her height is, it is not correct at all because all humans are beautiful in their own way, no matter how they look.
Currently, Suhana Khan is studying acting in New York University. Maybe very soon she will debut in Bollywood movies.
**Do You Want Your Thoughts To Get Thousands Of Eyeballs? TabloidXO Allows You To Contribute Your Stories/Articles/Listicles/Videos. Who Knows You Might Get Featured At TabloidXO.
You Can Contribute At: contribute@clap2rammedia.com Or You Can Share It Here.