Sushant Singh Rajput (SSR) team launched a website in memory of the late actor; the website aim will be to share all kinds of positive energy.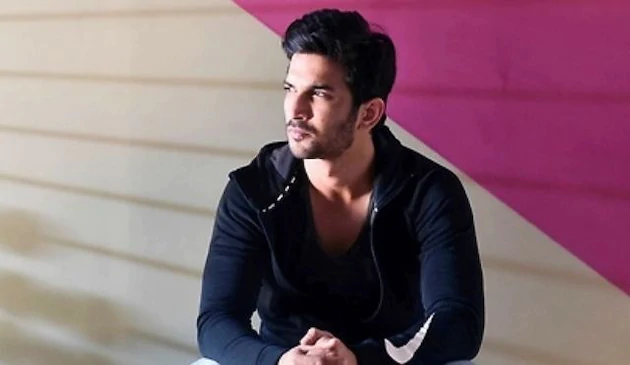 The actor's team shared a post on the Sushant Singh Rajput verified Facebook account, and wrote: "Kick-starting self-musing mode."
Fans like you were real "godfather" for Sushant. As promised to him, converting this space into a collection of all his thoughts, learnings, dreams, and wishes, he always wanted people to know. Yes, we are documenting all the positive energies he has left behind in this world.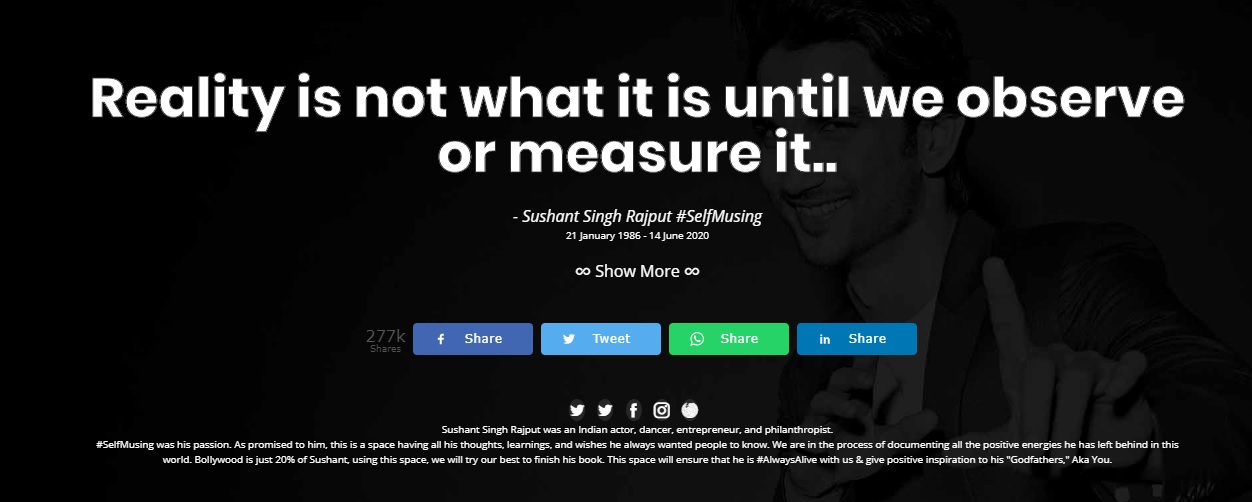 The website is currently being developed and is named as selfmusing.com. The landing page features motivational quotes by SSR every time you refresh it. The platform is being evolved for his fans which will help them understand the actor's thought, his learning, dreams, and desires he has for his future. The website will also share many stories that will help people to stay positive and happy.
Sushant, your legacy will stay with us forever! You considered us your "godfather", for us you are that star which will light our lives with happiness and positivity through your legacy.
...