Palak Sidhwani, one of the most popular young talents of Indian Television industry warns trolls, social pages to stop using her photos with the aim of spreading hate.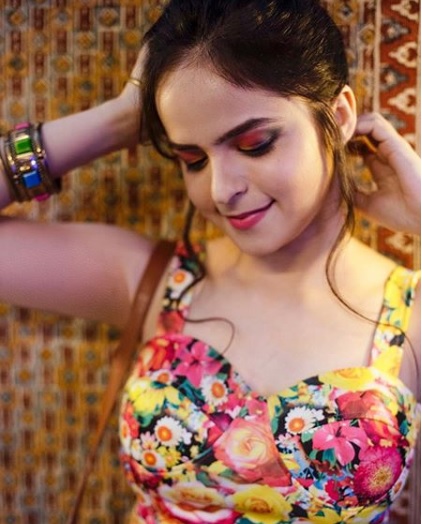 On Tuesday, Palak shared the warning on her Instagram stories for all social media pages that are using her photos to make memes. The story looked like she was very upset and angry about the same.
She added that pages like such have no right to insult her and now if she sees any of the pages using her photo to spread negativity and destroy her mental peace then they have to face the consequences.
Let me tell you that sometimes the boundaries are crossed in the process of making memes. Sometimes even Bollywood celebs get to face the heat of such troll-makers. Perhaps something similar happened to this young talent too and in that Palak Sindhwani had to raise her voice.
"Insaniyat rakhlo yar, it's high time".
Here's the full post which she posted on her Instagram stories:
"To all you meme, faaltu hate spreading pages out there, first and last time I am warning you stop using my pictures, stop photoshopping my pictures, stop writing bulls**t about me. Stop spreading hatred when there's already so much going on in the world, if you don't like me, don't follow me, it's as simple as that but you have no right to insult me or spread nonsense about me."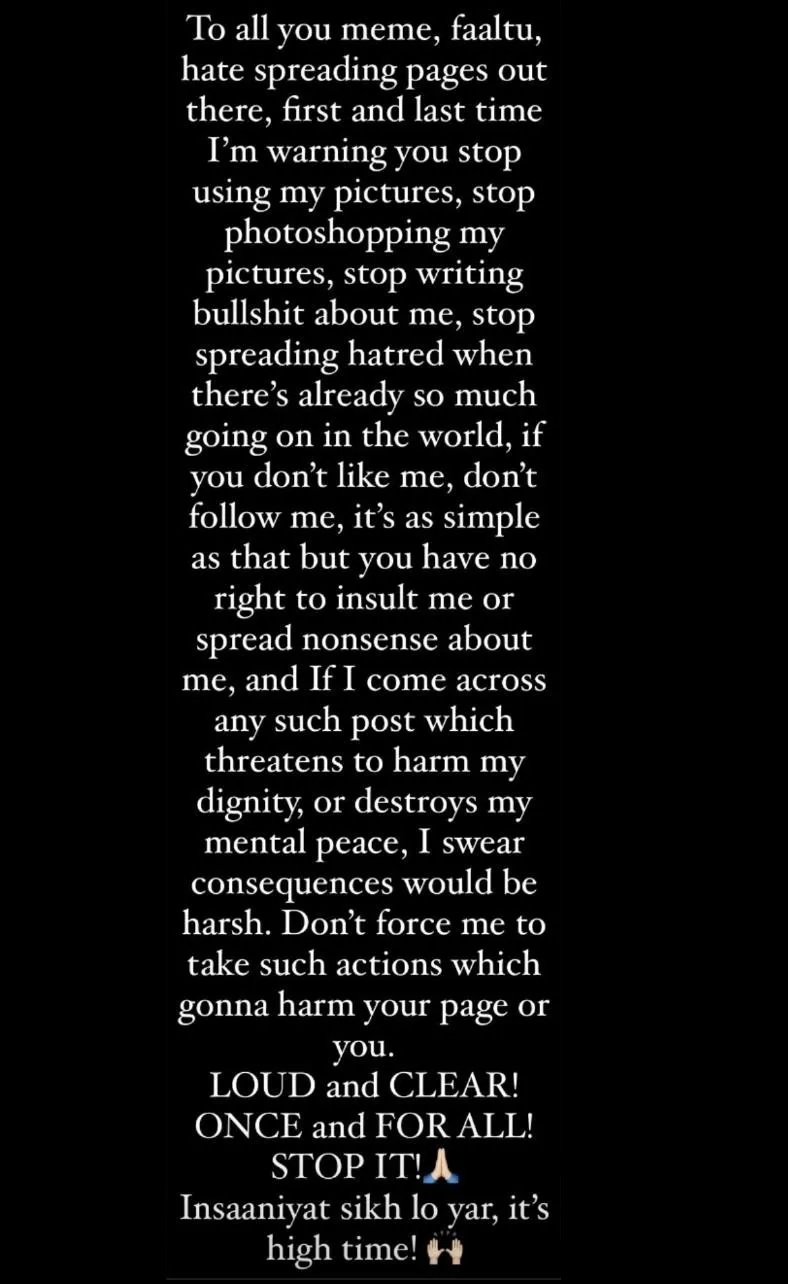 Later in another Instagram story, she urges people to be kind and maintain peace.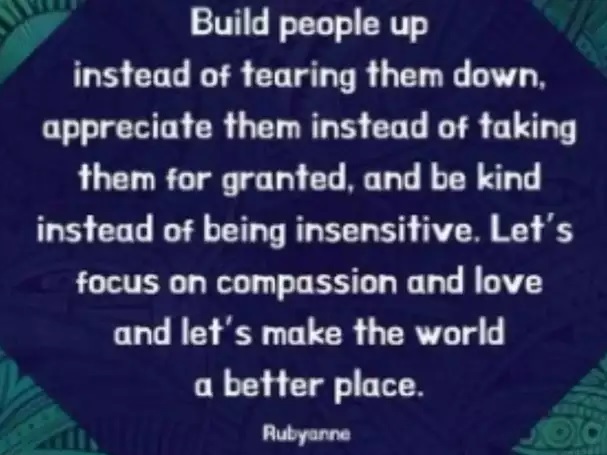 With the same thought, we request people to maintain peace and spread happiness instead.
...