Anushka Sharma and Virat Kohli, both have kept us fans updated about their quarantine day and again in respect of letting their fans know about their personal life they both shared that they are expecting a baby in January 2021.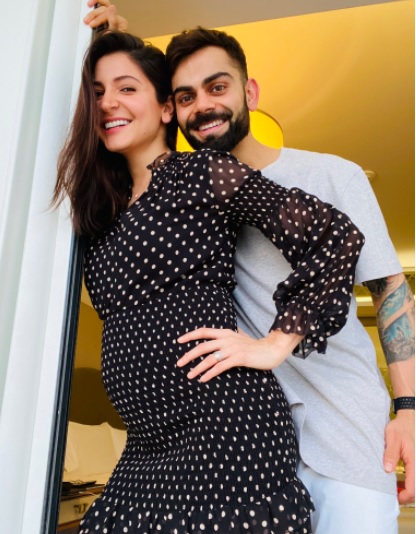 Virat and Anushka shared it on social platforms about this exciting news. They capitoned it as "And then, we were three! Arriving Jan 2021."
Ever since then the picture has been floating on social media, millions of fans and friends are congratulating them on this big news.
Though there had been several rumours in the past about Anushka being pregnant but most of them were turned down by the couple themselves. Recently Anushka has held a session on her Instagram handle about "Ask me a question", wherein a fan asked her about her and Virat's plan of having a baby. She replied to that message by saying, "It will happen in time and you guys will be the first ones to know about it."
We would like to congratulate the couple for such an exciting news and can't wait to see the new edition into your family.
Now that they are giving a birth to a gem, they will have someone in their family to say "Mere ___ ki shaadi mein jalool jalool aana..." Okay jokes apart, congratulations, love birds.
More information is uploading...stay tuned.
...