Reliance latest innovation will definitely astonish you.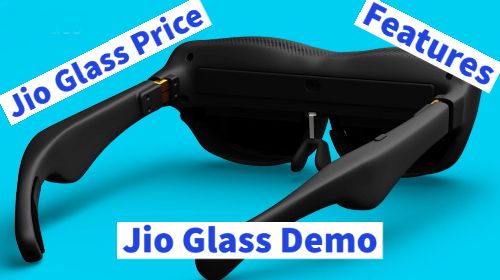 In the 43rd Annual General Meeting 2020, Reliance Jio revealed their latest technology called as JIO GLASS. It is a mixed reality headset which aims at strengthening the virtual reality in 3D avatars, and even normal video conferencing features are the add on's to their fresh launch.
What is Jio Glass and its features?
Ambani's new product is at the cutting edge of technology that provides best-in-class mixed reality services which will give users a truly meaningful experience of virtual reality. The Jio officials added, "with Jio Glass, the traditional way of learning Geography will now be History".
It can also be connected with your mobile to increase its functionality. It will make education learning more simplified with a more practical approach. It will also help in video conferencing with your friends, family and colleagues in a 3D avatar. WOW!
You can also exchange documents and presentations with the help of these glasses. It only weighs 75 grams. It has a high-resolution display and high-quality audio and will support over 25 video conferencing apps.
It will also make teachers and students come together in 3D virtual rooms and conduct holographic classes through Jio Mixed Reality cloud in real-time.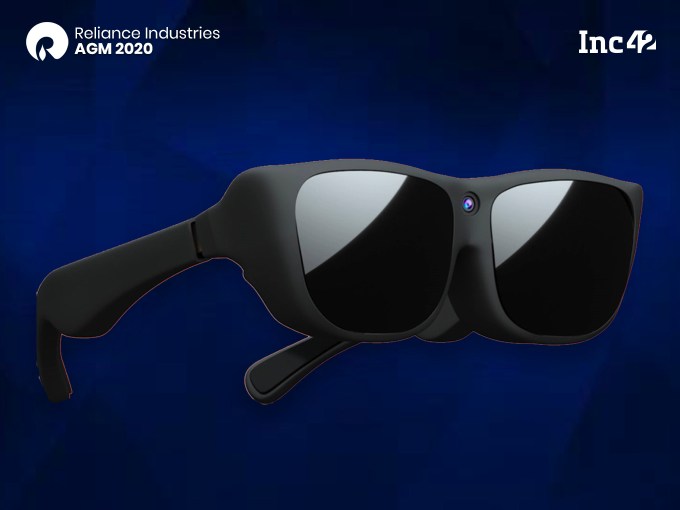 Price and Availability.
The company did not reveal the prices yet. We hope it will not cost more than INR 5,000, it they really want to make it a big success. Still, the suspense is there which is creating buzz and a lot of questions arise. Will this device gonna be affordable for a middle class family or not? Only the upper class or upper-middle class is going to have the benefits. The only thing we know is that this technology will soon be available for personal and professional work in the month of August. After it's launch people can enjoy significant benefits from it.

Not only the Reliance Jio Glasses but their 5G internet services is also grabbing the attention of the public. The company will start testing 5G services soon after finishing the sales of the spectrum.
Mukesh Ambani's daughter Isha Ambani also paid attention to the impact of Jio innovations, including JioMeet, Embibe and JioMart. She stated that "JioMeet, an uncanny similar app to zoom, is India's most secure and cost-effective video conferencing apps. It is designed to address real-life scenarios and solve some of the key challenges."
Jio Glass Demo:
Reliance Industry Limited is an Indian multinational conglomerate company owned by Mukesh Ambani. He is an innovator and has the power to change the business overnight. They have also entered the list of innovative companies long back. From 4G internet to now JioGlass. Through their innovations, RIL always stays in the limelight. This time they come up with very exciting innovation.
...