Indian Matchmaking is making rounds on social media, be it via memes or cringe worthy posts, it is there.
Sima Taparia is a marriage consultant based in Mumbai, India.Every high profile Marwari knows her by her name and work. She is originally from Karnataka and her clientele mostly involve matchmaking among potential clients from India and America. Sima herself had an arrange marriage to an industrialist, when she was 19.
Sima once got in a conversation with a magazine and told them that because she was wed in a conservative Marwari family, she was never allowed to pursue her dreams. She wanted to do something in her life, though, and was matchmaking just as a hobby, but eventually made a career out of it.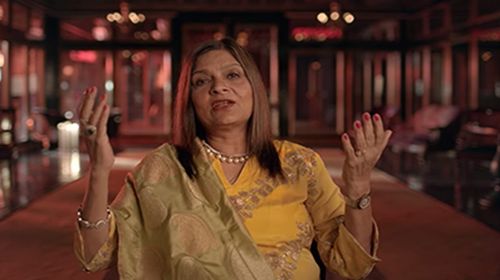 Sima's business is called "Suitable Rishta" and she claims her services are better than Tinder, Bumble and Shaadi.com as none of them find matches as good as she does. She further claims herself to be an extrovert, which is why she finds socializing very easy. She is a natural at it.
She has expanded her business services globally in Europe, Singapore, America, Australia, etc. Initially she started just for Marwari families, but later made her business inclusive of all casts.
Before setting up a meeting, she visits both the parties-boy's house and the girl's house to find out all the information of the families involved, the family's values and other significant details which can't be assessed at a person's online profile. She claims this exercise helps her assess their lifestyles to recommend a match.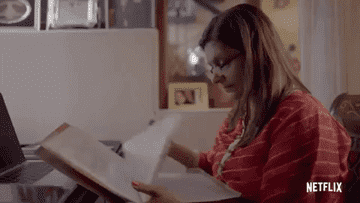 Also, she believes the idea of arranged marriages has also evolved now; these days kids too play an active participation in finding themselves the partner.
As per a report, her one service cost INR 1.5 lakhs-2 lakhs. Before Netflix, she featured on a show called A Suitable Girl where she helped find her daughter a husband.
She was questioned for her statements on Netflix's Indian Matchmaking but her response to them was, "Who does not want a beautiful wife in India?"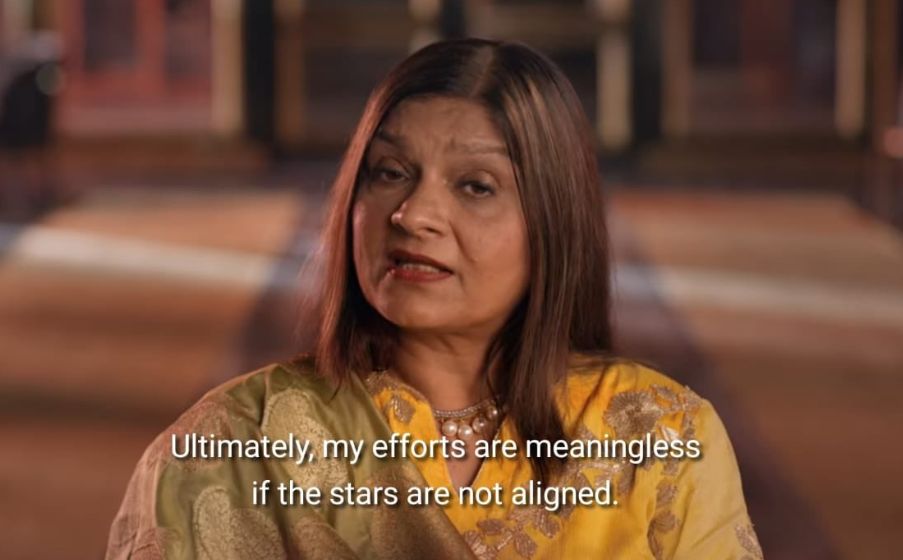 Sima informed that traditionally and in the beginning, her work mostly involved the groom's family. However, Sima did speak about women's demands as well. She said now that women are educated and independent, they are demanding too. Many times, women have turned down good matches which she presented to them because they did not want to settle for less.
Millennials have criticized her and said a lot regarding her comments on white beauty standards, caste comments, etc. However, Sima claims that she has witnessed a boom in her business even more after the show.
...