It's almost been 4 months since the actor Sushant Singh Rajput allegedly committed suicide. In recent developments of his case later this week on Tuesday 8th September 2020 Rhea Chakraborty was arrested. The arrest was made by the Narcotics Control Bureau under the National Drugs and Psychotropic Substance Act for alleged possession and consumption of drugs.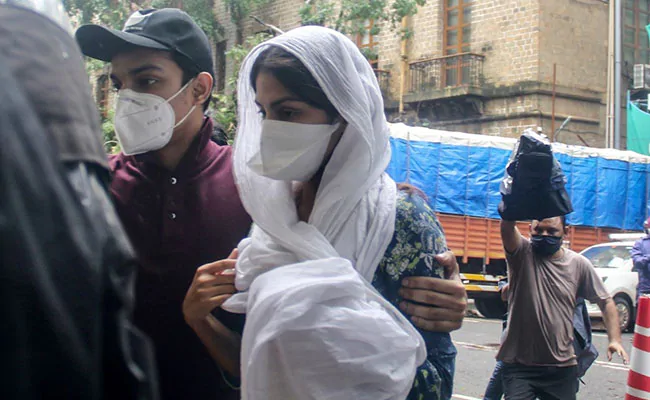 Since ever Rhea has been a part of a major media trial and media surrounding her with questions 24*7. With facing so many problems, while going for her routine questioning with the NCB she wore a T-shirt that was said, "Roses are red, violets are blue. Let's smash the patriarchy, me and you."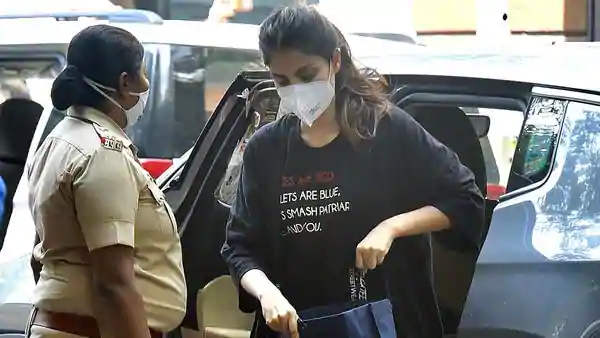 Ever since she has worn this T-shirt and has been at the peak of the trail by the media many members of the Bollywood industry have come together in support of her by reposting her T-shirt slogan all over their social media handles with #JusticeFor Rhea.
Actors and directors like Dia, Mirza, Farhan Akhtar, Vidya Balan, Tapsee Pannu, Sonam Kapoor, Shabana Azmi, Zoya Akhtar, Richa Chadha, Shibani Dandekar, Hansal Mehta, Anubhav Sinha, Alankrita Shrivastava, Atika Chohan. Swara Bhaskar, Amrita Arora, Shweta Bachchan, Radhika Madan, Radhika Aapte, Neha Dhupia, Angad Bedi, Kubbra Sait, Aashim Gulati and most importantly Anurag Kashyap and many more.
Anurag Kashyap in detail has explained by the Bollywood fraternity is supporting Rhea, he recently shared screenshots of his conversation with Sushant's manager wherein his manager was asking Anurag to consider Sushant for his films and Anurag replied by saying that he is a hard man to work with.
He also tweeted, "Everybody baying for Rhea's blood, asking questions like how did you know she didn't do this or that to him? How do you what was he going through? Are forgetting that the whole industry has actually known and seen and interacted with SSR over the last 9-10 years. Yes, we know better."
He then also tweeted, "And that is also the reason the whole industry has been quiet so far out of respect for him. And now it is that very knowledge of SSR that has again brought everyone out here together to stand in solidarity for Rhea because it's gone too far. Republic doesn't inform our opinion."
Well, the debate of who is right and who is wrong and what is the truthcontinues. Every day people are voicing out their opinions and standing up in support of the truth more than anything else.
...