IITian-turned-professional fitness expert and a YouTuber, Gaurav Taneja shares the dark side of the airline, how for some profits Airline Company may risk the lives of its passengers.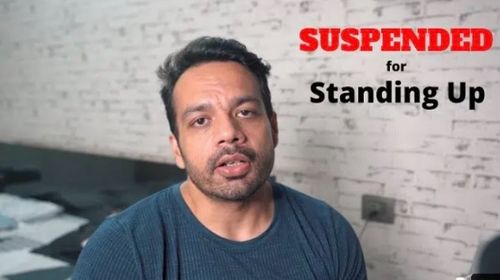 He uploaded the video on his Flying Beast Vlog channel where he titled the video "Reason behind Suspension from my Pilot Job", he shares the safety concerns which are being neglected by the airline company. After repeatedly raising the safety concern to the higher authorities through mails or WhatsApp, however, all his tries went vain.
Flying Beast in his video revealed that even the basic arrangements were not being fulfilled by the airline.
"Since soo long, I was going through this. finally talking about it. all proofs I will keep putting on my twitter, time to time."
You can watch his video below and have the freedom to give your outlook:
"Aur mujhe pata hain yeh ladayi meine khud hi ladni hain, kyoki iss ladayi mein mera saath koi nahi dega kyoki mein jab tak sahi hu... mujhe apne ap pe bharosa hain. Mujhe pata hain wo log badhe se badha lawyer hire kar sakte hain, wo log media khareed sakte hain, paid PR kar sakte hain, wo ek company hain aur mein akela.

Lekin Abhimanyu bhi sach tha sahi tha wo bhi apne dharm ke liye ladha tha..."
The video went viral as soon as people watched the video and even #FlyingBeast started trending on Twitter in the support of him.
After knowing it from Flying Beast, I never imagined the airline company is using all such dirty tricks to make profits by risking the passenger's life.
Never knew air travel would be as risky as drinking and driving.
...