Around the world, Indian weddings are famous for their fun activities, rituals, extravagant clothes, and the lehenga/saree which a bride wears.
And as a bride-to-be, a girl always looks for Indian Bridal dress which is fancy, comfortable, and most importantly, unique. We truly feel that choosing the wedding costume/outfit is the hardest job in marriage because you demand to look good and of course every bride wants to.

Let us help you a bit while staying at our respective places to choose your choice of Indian bridal dress, be it Bridal Lehenga or Bridal Saree. Let's create your gorgeous wedding dress because we want our Bebo to look hot and sexy in her Bridal avatar and gets the maximum attention on her wedding day.
Take this quiz and get ready to look the best bride ever!
Ques 1: Which colour do you like the most?
Ques 2: Is there any theme for your wedding?
No theme, but a BIG fat Indian wedding
Ques 3: What would you like to be your wedding entrance song?
Kehte Hain Khuda Ne Iss Jahaan Mein Sabhi Ke Liye.
Feel So Close - Calvin Harris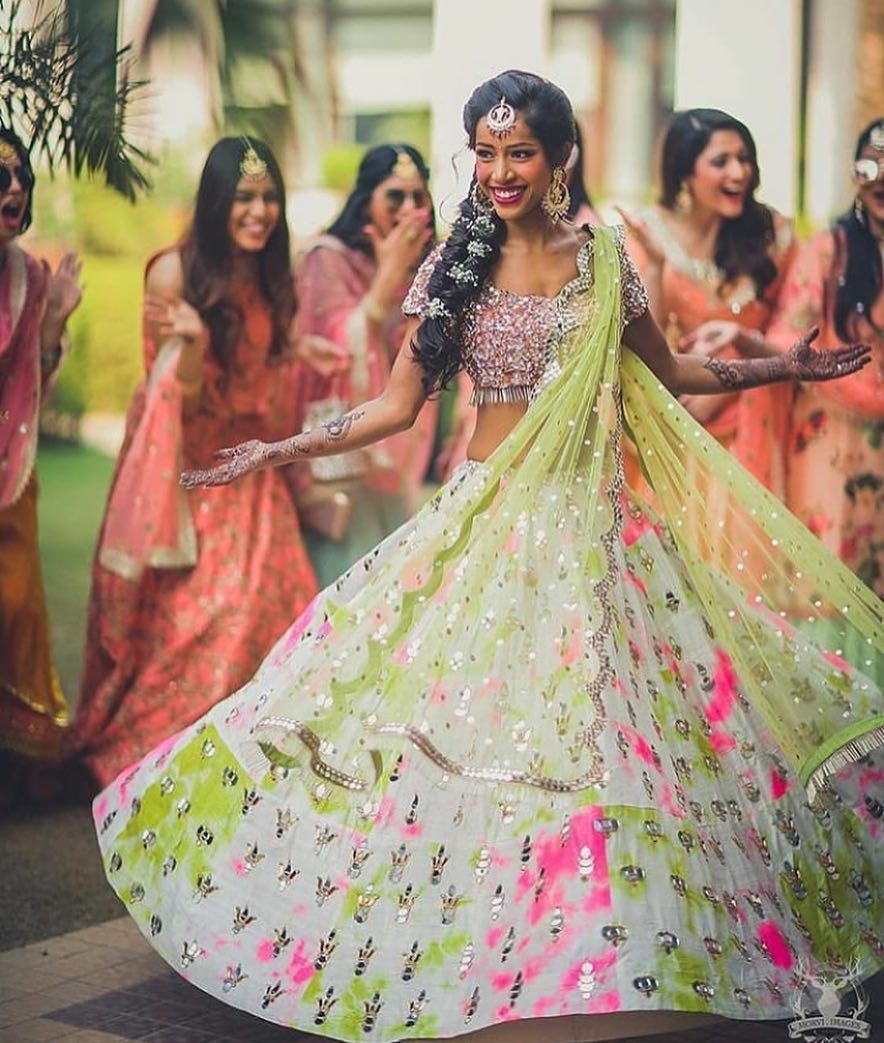 Ques 4: Which designer do you prefer from the list?
Abu Jani & Sandeep Khosla
Ques 5: What's the wedding venue type?
Ques 6: Who is your makeup artist?
Ques 7: Would you customize your wedding dress after use?
No, I will not re-wear it. That will be packed for ages then
Yes, I will reuse each part differently on various important celebrations of life
Ques 8: Are you too picky in choosing your clothes?
No, I don't take much time
Ques 9: Did you research on Google about the designers and the new designs in trend?
Ques 10: What's your priority while buying your Bridal Lehenga?
Combination of comfort, and fancy.
Do tell us if you want our help in choosing your Mehendi design or famous wedding makeup artist.