Some of us are exhausted before we could actually shine our brightest on the weekends. Work & hustle are synonymous with our lifestyle. In a crippled economy with scarce jobs, we overwork ourselves. However, over-exhaustion takes a toll on our senses and sensibilities. If weekdays are tiring then we have to find our way out on weekends. A weekend is a time to relax your body and soul and to take the best out of it; there are some activities you must do to get yourself chill. Understand the power of a relaxed mind; it works most effectively when it gets the time and space to grow.
Here is a list of 10 fun things to do on weekends compiled by us for you, to Carpe diem, make the most out of nature and the city, while we have something left of it (hello? Climate change is a global crisis; do not leave any opportunity to keep on reminding the folks about it):
1.) Spend time with your dear ones at coffee shops.
Coffee is a delicious necessity, quoting from a personal experience coffee shops work like a lonesome picnic. Only they make you feel more lightened and artful. You might think of all the coffee shops you have visited, but there will always be a quaint corner that you would have overlooked. Even if you do not have a company, take a walk, go to a coffee shop, sit without your phone, and process every detail around you. You can thank us whenever you are free:
2.) Cook a meal for everyone.
There is joy in simplicity and bliss in simple living. Cook yourself and your family a light meal. If you do not know then learn, it is just food and some ingredients, and at no point does it require Python or Algebra.
3.) Joing dance, painting or singing classes.
You might have overlooked banners of dance classes or singing sessions. How about you dial up one of those numbers of hoardings and learn a new skill this season?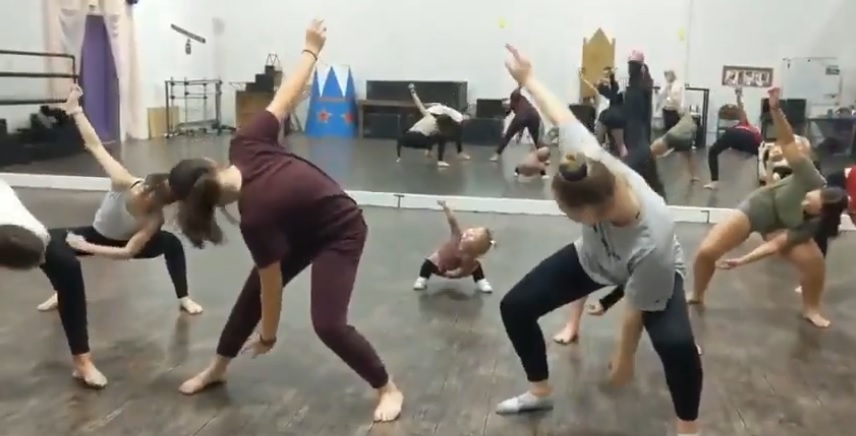 4.) Learn something new, like:
Not everybody is an artist, true! But everybody can learn to be one. There is not a skill in this world that cannot be acquired. There are these Jumbo Colouring Books available in the market; they are effective for new learners.
5.) Fit weekend.
We tried not to sound cliche, but, you can join the gym (obviously not just weekends will work but gradually you will get regular). We will continue not sounding cliche, here is how; understand what more you want versus what you want now. If your sole purpose is a hot body then that is a big motivation in itself. However, there is more to it. Exercising gives your body and minds a release, which is otherwise impossible to have sitting in front of a black screen. Since you are not down on a shredded figure, even weekend workout should work for you. Twice a week is not a difficult routine to maintain. Exercising brings the greatest form of discipline in your life, something most of us seem to be lacking lately.
6.) Family comes first.
Spend time with your family. Okay, sorry for the sentiment, but comfort is a state of mind. Parents are at the core of the same.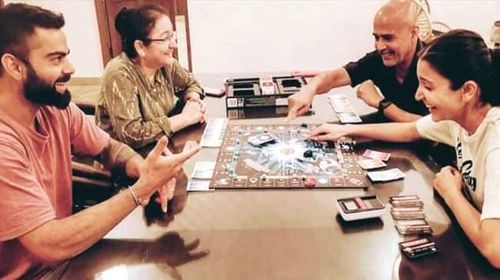 7.) Choose your interest and work.
The internet is driven by content. There are various forms of it, videos, photos, graphics, writing, etc. Everybody has an inclination towards something; it could be pottery, gardening, fashion, textile production, etc. Something you might not have opted for as a career, something that was a plan B. Good for you, you got your plan A but the internet, my friend is a generous place for it offers Work from Home options in a bounty. Take time out for your Plan B.
8.) Long drive.
Do you drive? If you do then your nights should look much merrier. Do not let any skill go to waste (and a half-hearted life of mediocrity, my friend is an utter waste!) Go for a drive, snack at a local shop, listen to Sinatra's sinfully soothing voice or do you prefer something more pop? It is your night, you decide!
9.) Take part in organized group activities.
Have you ever paid attention to people who take part in organized group activities? They have something to look forward to. The whole notion of kitty party originates from the French concept of salons from Versailles (which has nothing to do with the already engraved South Delhi notions of a kitty party in your head). Our point is, catching up friends can have something else included as well. Monopoly? Bingo? Or even UNO!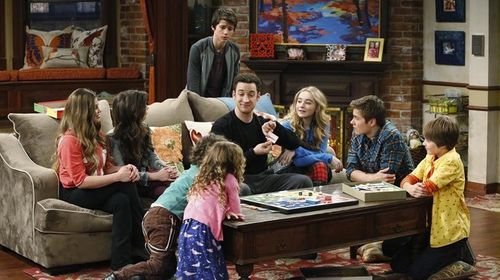 10.) Contribute to the society.
To feel outside your inner circle, to want to contribute in a greater good are traits reserved for textbooks. What we would like to point out here is that these books are also written by us, codes created and dictated by us. Why not apply them? Belonging to a third world country, we see suffering in enough sufficiency around us. If it pains your heart, then help somebody out. Visit an old age home, spend some time at a pet shelter, teach at a school.
Enjoy weekending...
...