Party Tonight?? Lots of people are coming?? We will not let you go bored.

OR

Sometimes you got plans to do things and go out to have a good time, but then it rains or there is a blizzard or you just don't feel like it anymore.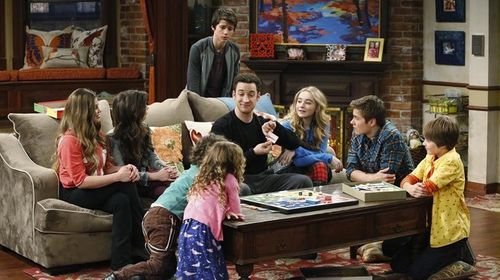 Upset??
Don't be upset. Order some pizza, get some chips and coke, you could also opt for a tasty cup of hot chocolate and scroll through the list below to have great ideas for a perfect day with these home games.
There are plenty of house games which kids, teens, and adults can play all together at home. And what's more interesting is. NO Money needed.
Amazing, isn't it?? Thank me, but Don't thank me. :-p
1. Truth or dare.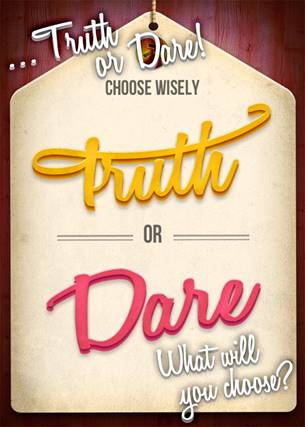 Remember this game? So how many secrets you puked out?
So this one is my favorite you know why? Because I love giving dares, especially that one when you have to call your EX. Ha-ha
You gotta try this.
2. Never have I ever.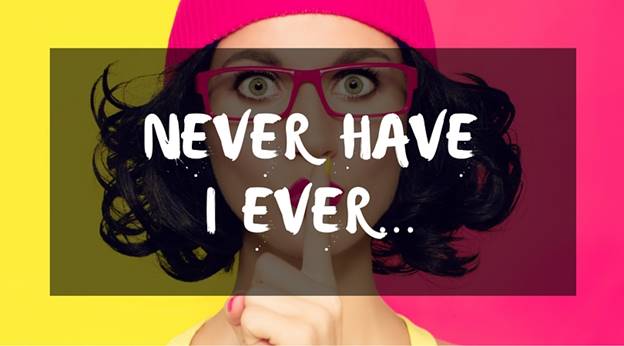 This sounds Interesting!!
Yes, I think it's an ANGREJO waali game, but why not try it
This is how you can play
A series of questions are asked around and the players hold a bag of candy or glasses of liquid. Every time a question is asked, like 'Never have I ever flirted with a person older than me', if you have you eat a piece of candy or down the liquid. The person with no candy left at the end, wins.
3. Beer pong.
This is a party game, but if chote bache are playing, You can replace the beer for juice.
Two teams on either side with rows of cups on the table are set. The ping pong ball as it bounces on the table before landing on a glass. If it lands in a glass, the opponent has to drink. The team with the most emptied glasses wins!
Get Set, GO!!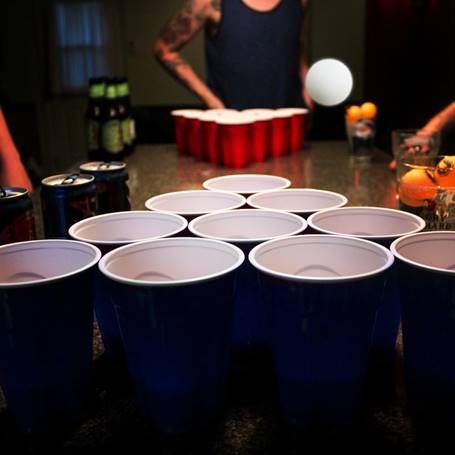 4. Spin the bottle

Source:
Another game, yes, another game!! But not meant for the kiddies.

A group of people will be seated in a circle and a bottle is kept in the center. On spinning it, whoever it points at, the two players have to kiss. If they don't after around 10 seconds, they have to French kiss.

I am planning to have a meet up with my friends to play this game.
Twister is fun and suitable for all ages.
The box contains a sheet/ carpet with colored circles and a spinning wheel. The instructions are to be followed along with the game. Watch your friends get twisted!
6. Chinese whispers.

Source:
This is one of those games with a moral lesson.
A message is passed around the group in whispers only and the person last to receive a message says it out loud.
This game is fun because what message goes out doesn't come back the same.
The grandfather of indoor games: Scrabble. This game is suitable for all ages and gets you scratching your brain in no time.
It's not just a good pass time, but a really pleasant game.
You need to put your hands on this grandfather game dude!!
8 . Pictionary game.

Source:
Pictionary is a common language. Doesn't matter if you are an artist or not.

There have to be two teams or more. One team gives a word to the member of the opposite team and watches them draw it out while the members try to take a guess.
9. Other board games for house.

Source:
Snake and ladder, Ludo, Picnic, Chess, Monopoly, Life are other games which might seem kiddish to you until you start playing them and rejuvenate yourself.
10. UNO card game.

Source:
Ever Played UNO?? Yes?
Remember!! Wild card and plus 4 that must have made you felt like the king of that game.
And the last part when you are left with 2 cards and you are about to drop one more card and they are all ready to say CAUGHT YOU before you put down that card
11. Connect 4 for house game.

Source:
To win you have to connect four pieces in a row, column or diagonally. It is a two-player game. It's a Brainy Game, I must say, man!
TRY AND GROW YOUR BRAIN :-p
12. Karaoke house game.

Source:
Bathroom Singer?? LOVE LOVE LOVE LOVE LOVE LOVE,
This one is for all the Rihanna, Beyoncé and Bryan Adam 'wannabes'. There are speakers and mikes available in stores which can be connected to your television set. More the people more fun, but you can perform solo too. That's the best part to get your ass kicked by your friends.
13. Where'd the lyrics go game.

Source:
Everyone grabs a sheet of paper and write down lyrics of any random song, leaving some spaces blank and hands over the paper to another person in the group to sing.

Jiski_____ gori uska bhi _____ naam hai.
14. Who Am I game / Heads Up.

Source:
You will need a pen and sticky notes or the App. Write down a famous character or celebrity name on a note. Then Stick the note on one player's forehead so that the player cannot see what is there on it.
The player asks questions to his group members for which they should either answer yes or no. Finally, he should try to guess the character.
Each player gets a maximum of 3 attempts.
Got a lot of ideas!! Then why to wait? Call all the friends and family and start making the funny, wonderful memories at home.
...