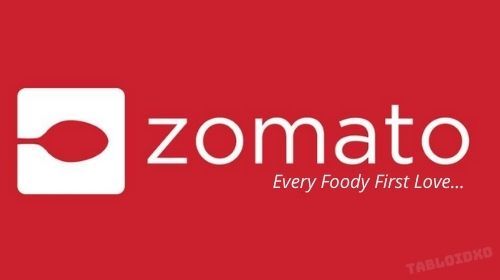 Zomato recently acquired Uber Eats; it does not change much for us but sharing some news first hand. While there is love, true love, and one true love, Zomato will be the first love for most of us and nobody can really change that.
Here are 8 Reasons Why Zomato Will Always Be My First Love:
1. Zomato came to me at a time when nobody else was there.
Quite literally, Zomato was one of the pioneers of food-oriented apps and frankly, they even introduced the whole sub-culture of ordering food online. Zomato created interdependence in the food system for so many of us. We cannot live without it. If you give us a choice we are more willing to uninstall Instagram & Snapchat but not Zomato.
2. Zomato gave me discounts when nobody else was.
Despite being an introducer, Zomato understood the vitality of building an audience and they gave parathas for as low as 10 bucks and biriyani's for 30 also. That is true love right there for you ladies and gentlemen.
3. Zomato listens and responds back to my complaints.
If you are a continuous user of food-oriented apps, you would know what we are talking about. To be honest, Uber eats never cared enough about the complaints or the quality that was sent out with its name. However, one could always trust the quality of the vendors and food that came via Zomato, and even if there was something wrong, Zomato would immediately return the money back.
4. Zomato allowed me to sleep more.
You could save so much time by just ordering food via an app and save time for sleeping. What else do you want? You have food and sleep both. The world is perfect for us.
5. Zomato allowed me to not to force myself in social situations.
It also helped you to not count on somebody else to cook for you or go out with you. If you live by yourself, you know what we are talking about. You can simply order in when you do not have a company to go out with.
6. Zomato is there for me even at ungodly hours.
Be it 1 AM or 1 PM, Zomato delivers at all hours. Midnight snacking has become easier and we do not really have to live on Maggi anymore. We love you Zomato!
7. Zomato notifies me about everything.
Especially with new discounts and offers, festival specials, and midnight cravings, basically the full-fledged banter!
8. Last but not the least, Zomato might be my first love but eventually, It leads to my one true love.
Now think about the main point. Why do we actually love Zomato? Because it is a medium for us to reach our one true love: FOOD!
It is like giving a girlfriend that eventually leads you to your wife. Well, love does not always make sense, but this sure sounds like the right one. What say?
...