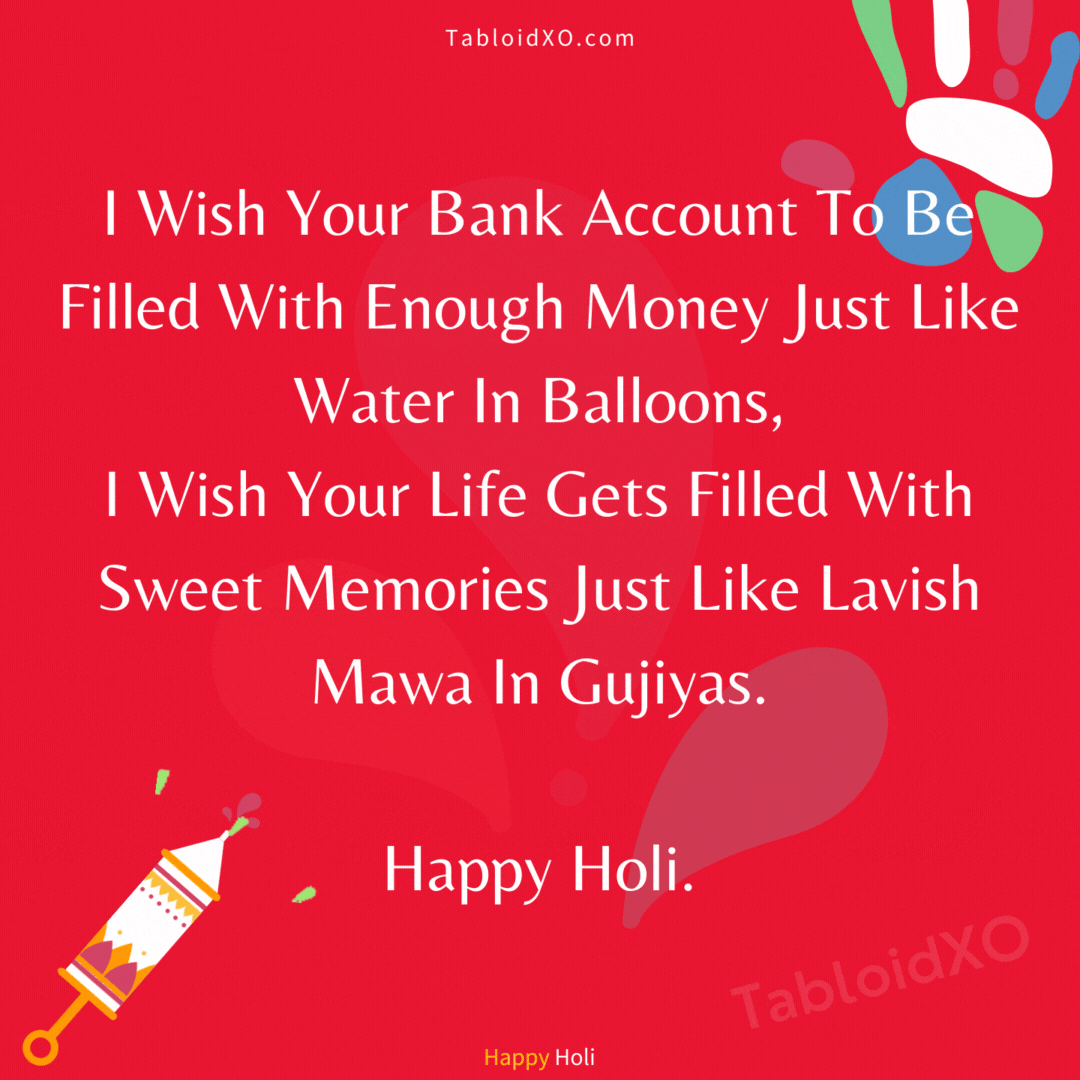 The Festival of Holi is celebrated in India for two days, it signifies the triumph of good over evil. The first day concludes with a Holika bonfire (Holika Dahan), and on the second day, people shower each other with colours as the symbol of unity and the love we have for each other.
Holi is not just a festival of colours, pichkari's and balloons. Holi brings us closer to our family members, and friends. Holi becomes a good reason for family's get together. This festival is celebrated in most of the Indian states with the same excitement all around.
2023: Happy Holi wishes, status, messages, quotes, greetings to your friends, siblings, love, and family:
1. May The Seven Colours Of The Rainbow Bring Joy To Your Life. Wishing You The Best Holi.
2. Nayi Khushi Aur Nayi Umang Key Sath Mubarak Ho Apko Pyaari Holi Ka Tyohaar.
3. May You Be Blessed With Happiness, Cheerful Life, Colourful Days, And Well-being All Through The Coming Years. Happy Holi.
4. Shine Like Gulaal, Glow Like Chandan And Evaporate All The Negativity With Holi Ka Tyohaar. Wish You A Very Lovely & Cheerful Holi.
5. Do Me A Favour, Please Play A Safe Holi Mere Dost. Happy Holi.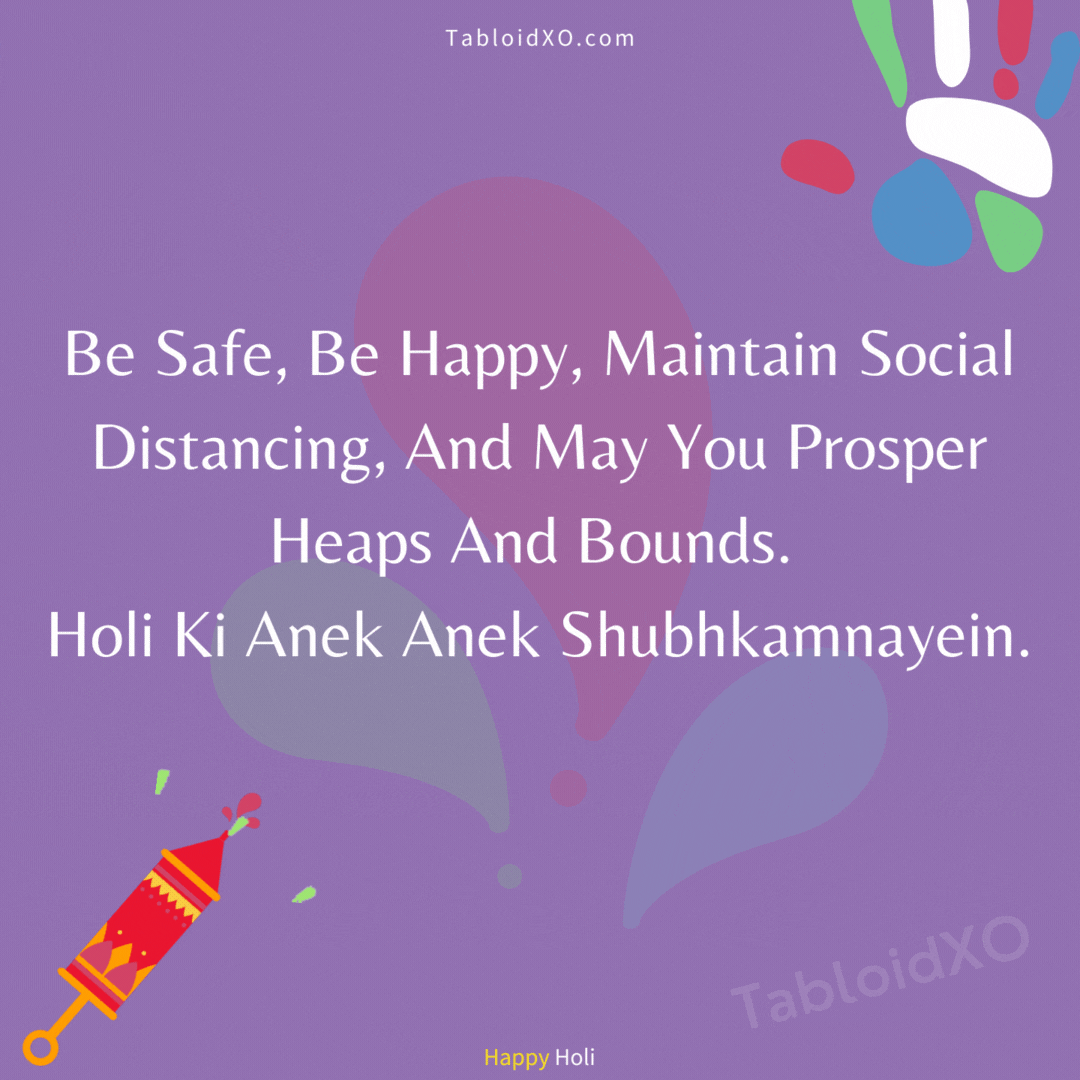 6. Rango Jaisi Bhari Rahein Zindagi, Ghujiya Jaisi Rahein Mithaas, Aasha Kartein Hain Apki Holi Ho Bhoot Khaas.
7. Sending You Colourful Blessings On Holi. May God Make Your Life As Joyous And Colourful As This Festival.
8. May All The 365 Days Of The Year Be As Bright And Colourful As The Day Of Holi. Happy Holi.
9. May Your Future Be As Bright As The Crazy Colours Of Holi. Happy Holi.
10. In Today's Holi, All Your Sorrows And Pains Burn Away, And All The Colors Of Rangpanchami Fill Your Life With Happiness.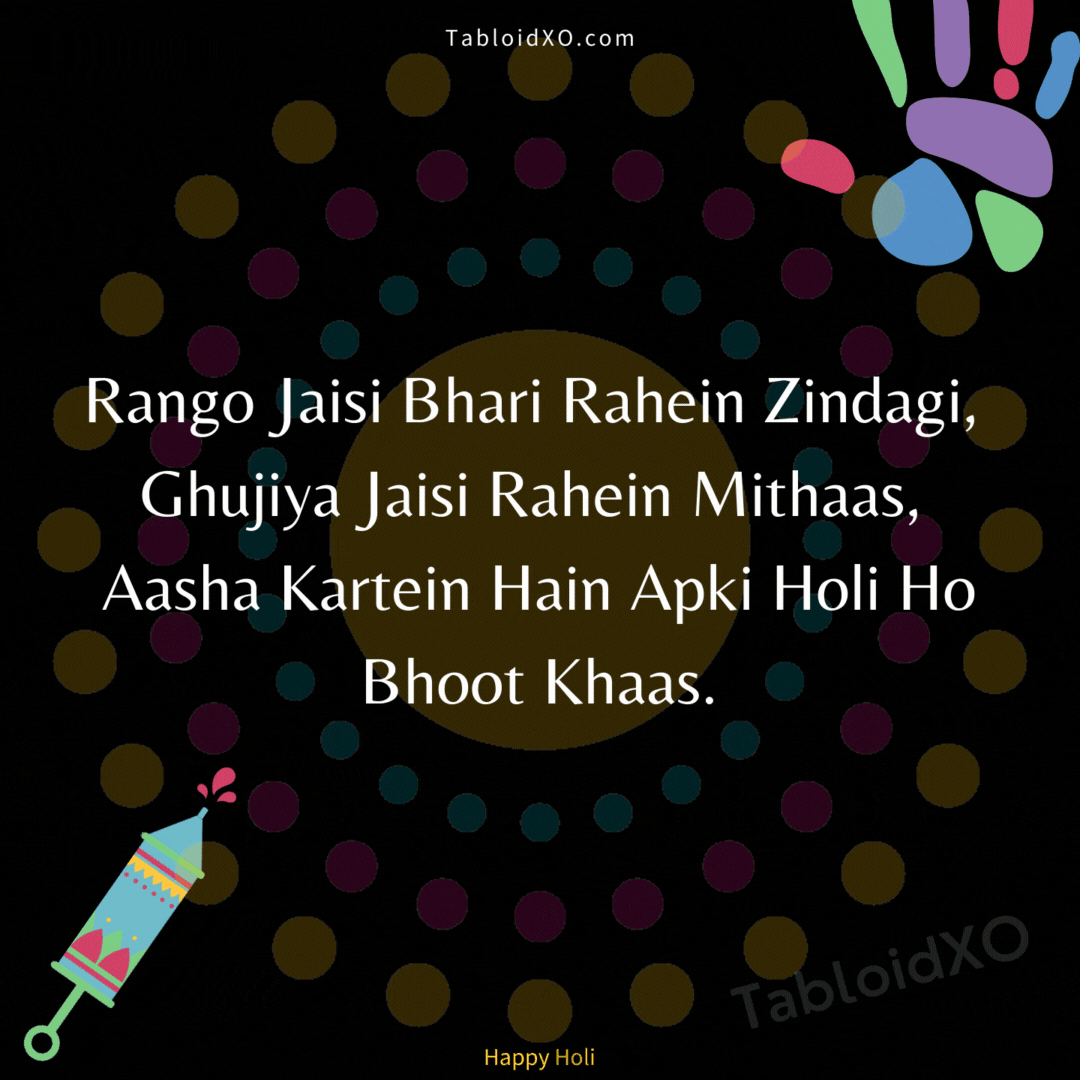 11. Best Wishes To You And You're Family. May This Holi Fill You With Sweet Moments And Memories To Cherish For Long.
12. May God Paint The Canvas Of Your Life With The Colours Of Joy. Happy Holi.
13. I Wish Your Bank Account To Be Filled With Enough Money Just Like Water In Balloons; I Wish Your Life Gets Filled With Sweet Memories Just Like Lavish Mawa In Gujiyas. Have A Wonderful Holi.
14. I Wish Each And Every Day Of Your Life To Be Bright And Colourful As A Butterfly. Wish You A Butterfly-like Holi.
15. Sending You Auspicious Red Colour For Love, Bright Yellow For Friendship, And Saffron For Our Everlasting Bond. Happy Holi My Favorite.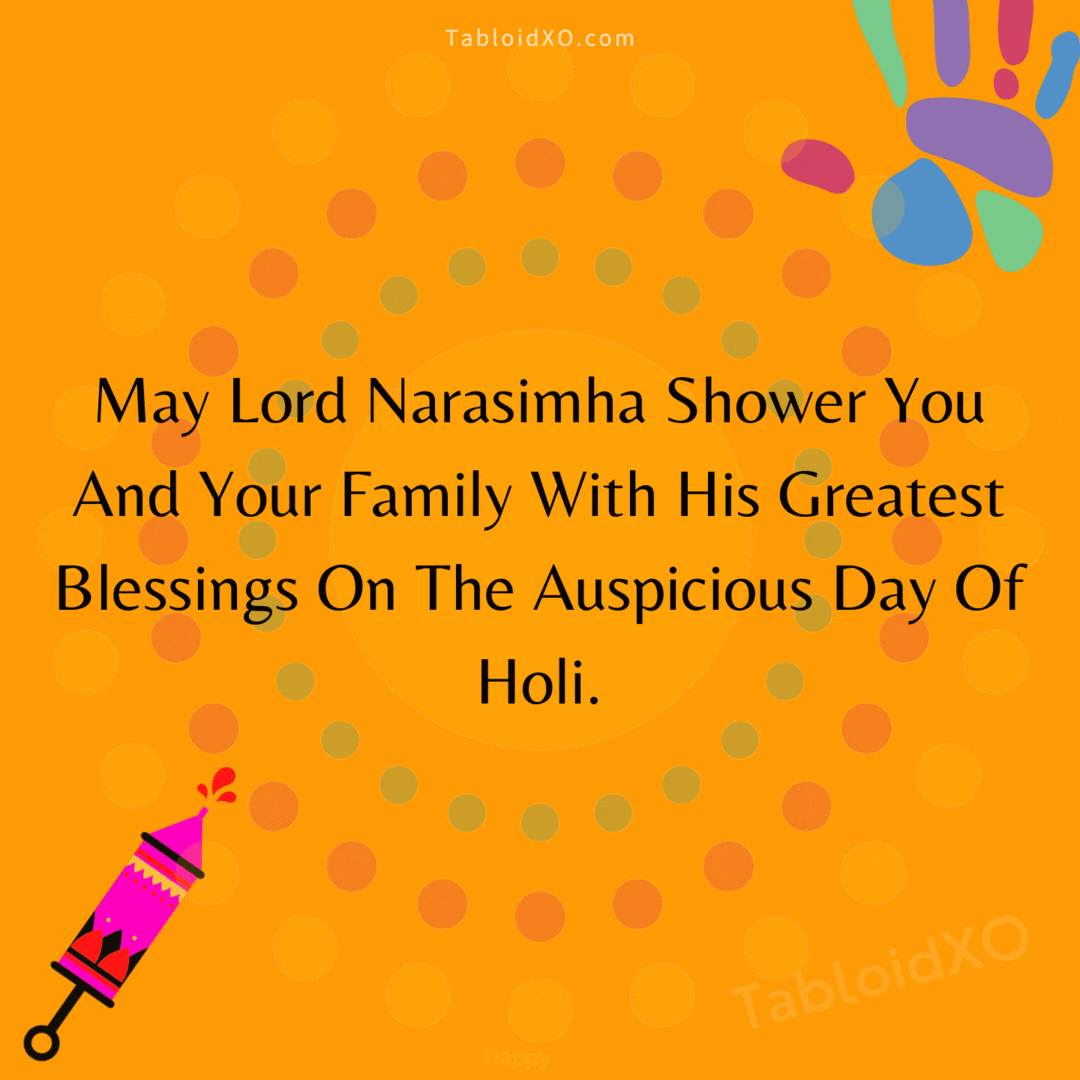 16. Happy Holi To The Most Beautiful Soul Around Me. Have A Great Holi Celebration.
17. Wishing You A Safe Holi. Play With Natural Colours And Flowers - My Sunshine Partner In Crime.
18. Be Safe, Be Happy, Maintain Social Distancing, And May You Prosper Heaps And Bounds. Holi Ki Anek Anek Shubhkamnayein.
19. Badon Ko Mera Pranam Aur Chhoton Ko Dhera Sara Pyaar. Holi Ke Paavan Avsar Par Parivaar Walon Ko Dher Saari Shubh Kamnayein.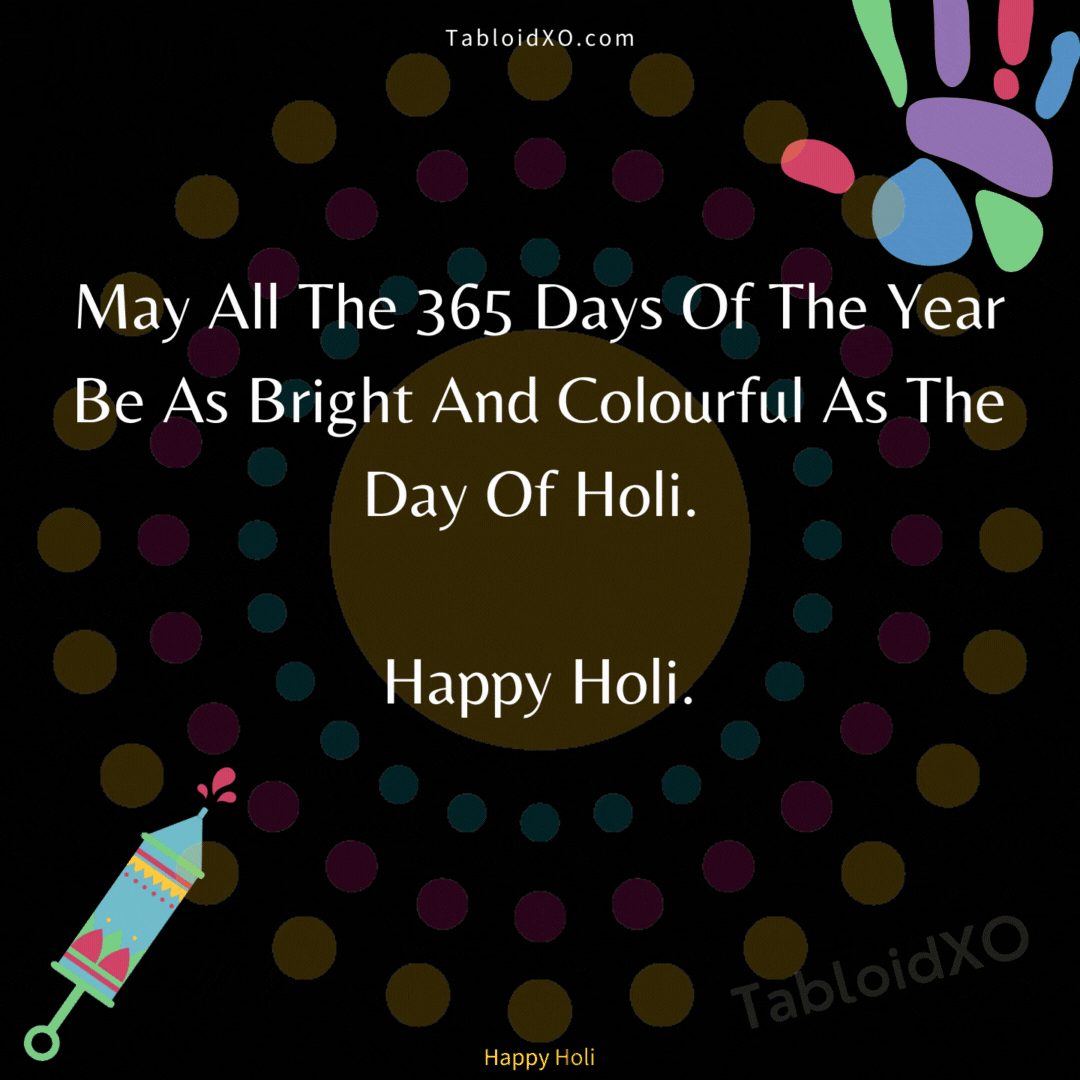 20. May Lord Narasimha Shower You And Your Family With His Greatest Blessings On The Auspicious Day Of Holi.
21. Mere Yaaro Ke Liye Ek Pyaara Sa Message - Pichkari Ki Dhaar, Gulaal Ki Bauchhar, Apnon Ka Pyaar, Yahi Hai Yaaron Holi Ka Tyohar.
Happy Holi To Everyone!
...