Wedding season is here and everyone is taking out their best lehengas because it is the time to dress up like queens. For our brides, whether you're wearing Sabyasachi or the famous Delhi stores, you need to rock the look.

Red colored bridal lehengas are iconic and Priyanka totally slayed the look but there are other colors that could look elegant and more stylish this shaadi season. Here we got you some stunning pieces of bridal wears, so unique!
1. Gold-toned lehenga
Being the ultimate classy bride, you can look like a queen on your wedding by wearing a gold lehenga. Added with a hint of red/maroon, the queen factor will increase three folds!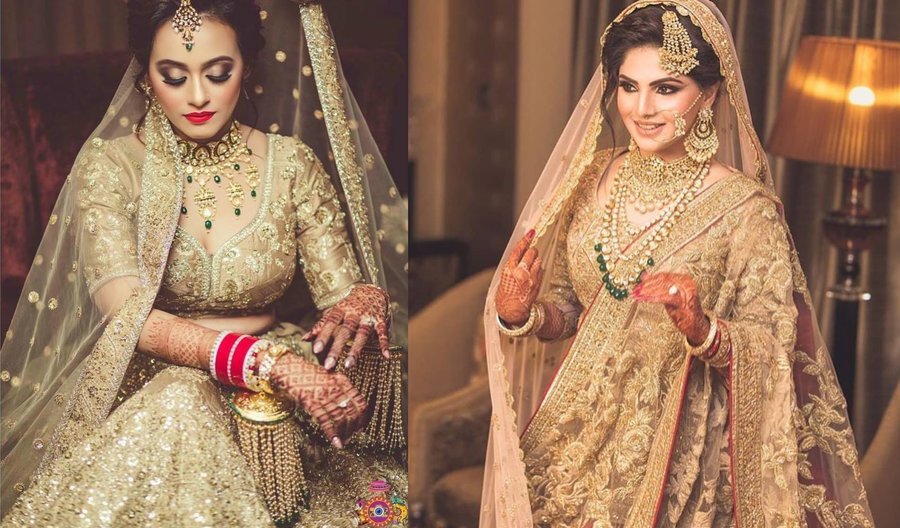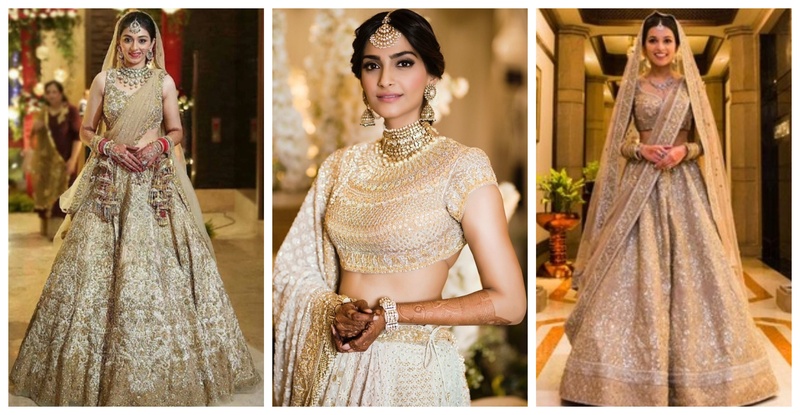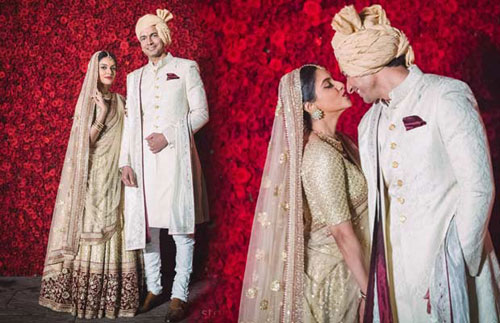 2. Ivory Lehenga
Okay, this is one of our favourites! The subtle look it carries with itself- not doing a lot but still having the charm all over, ivory lehengas are minimalistic and beautiful.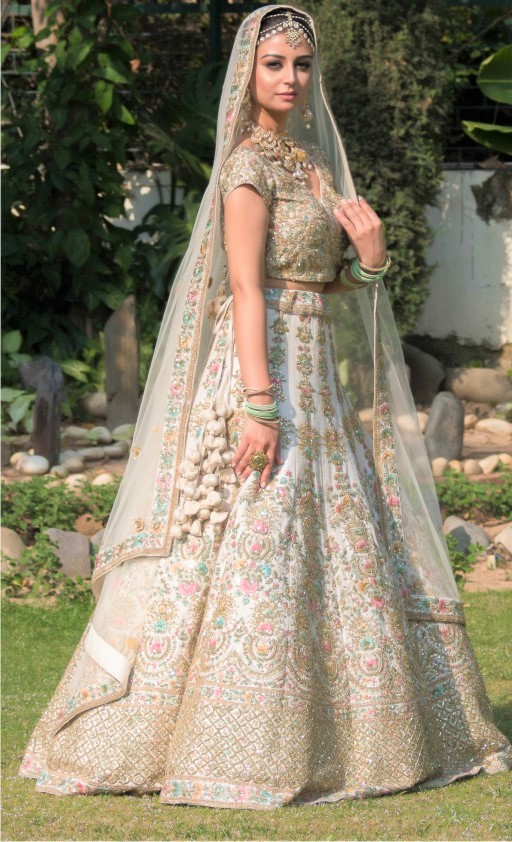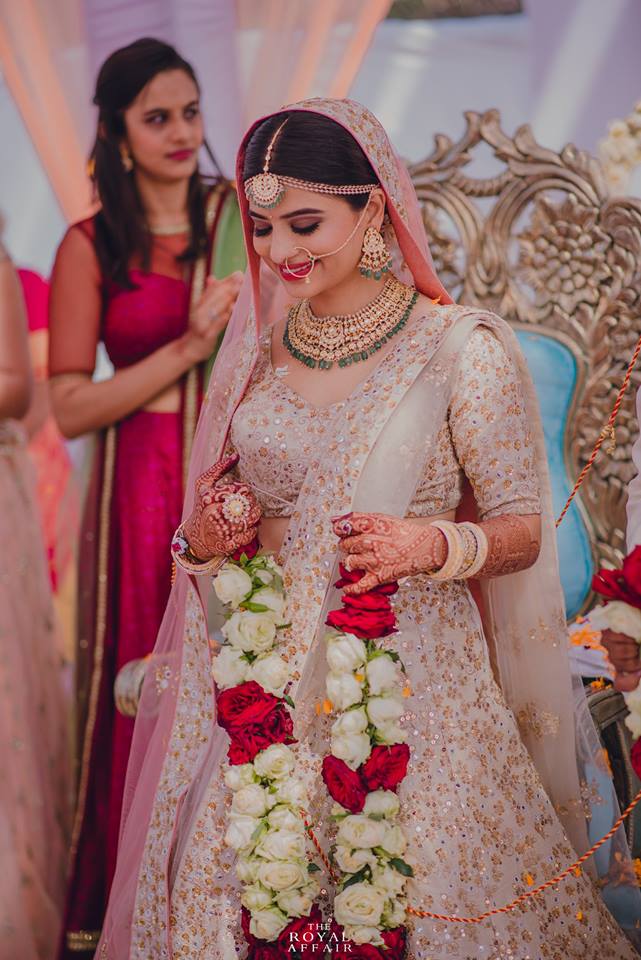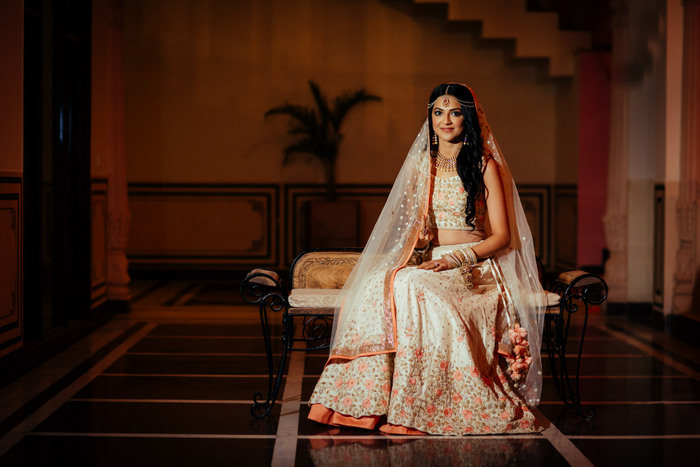 3. Shades of yellow
If you associate yellow with only the haldi ceremony, you're going wrong. A color of liveliness, yellow paired with any other color lets out the happiness and celebrations begin there only!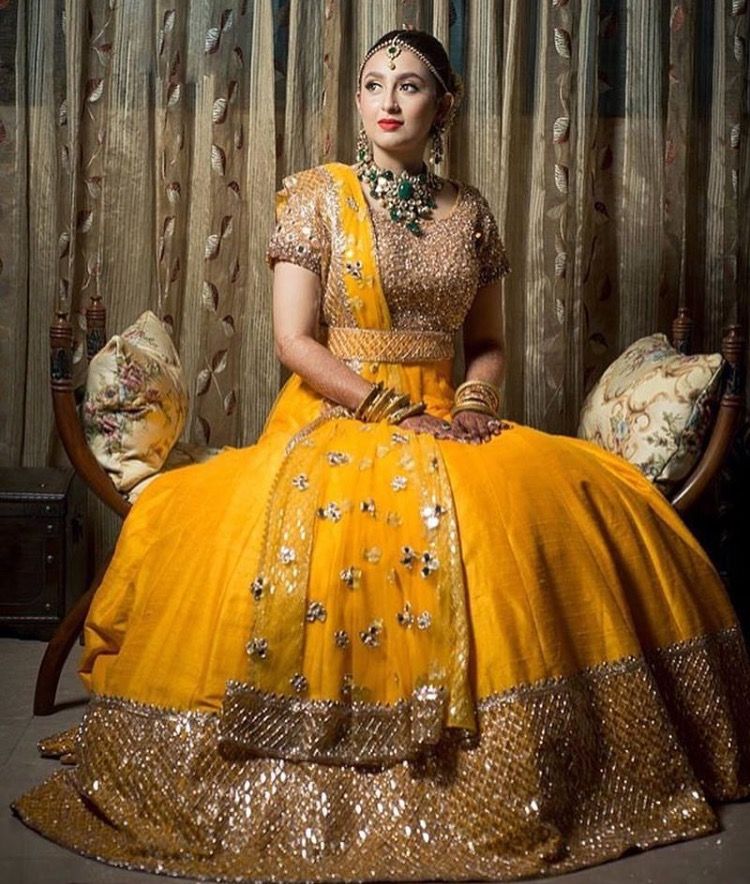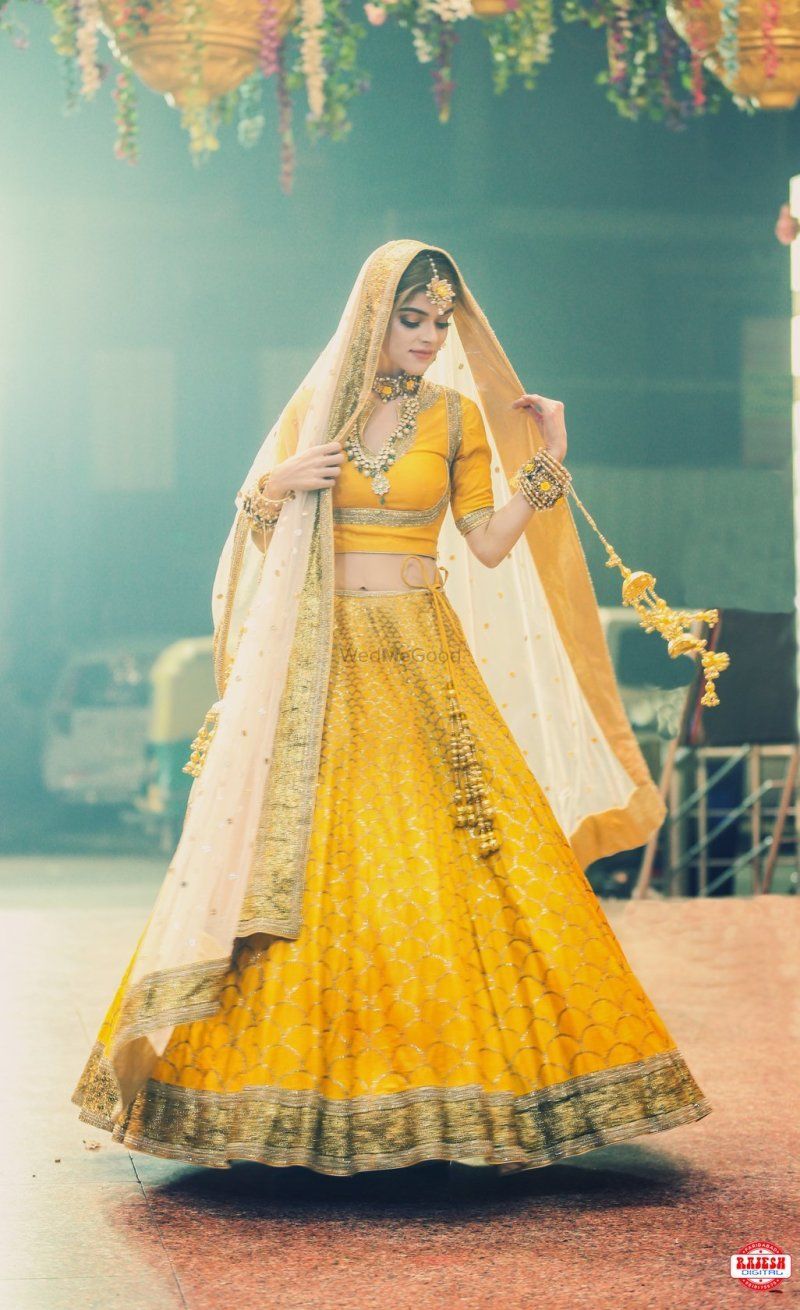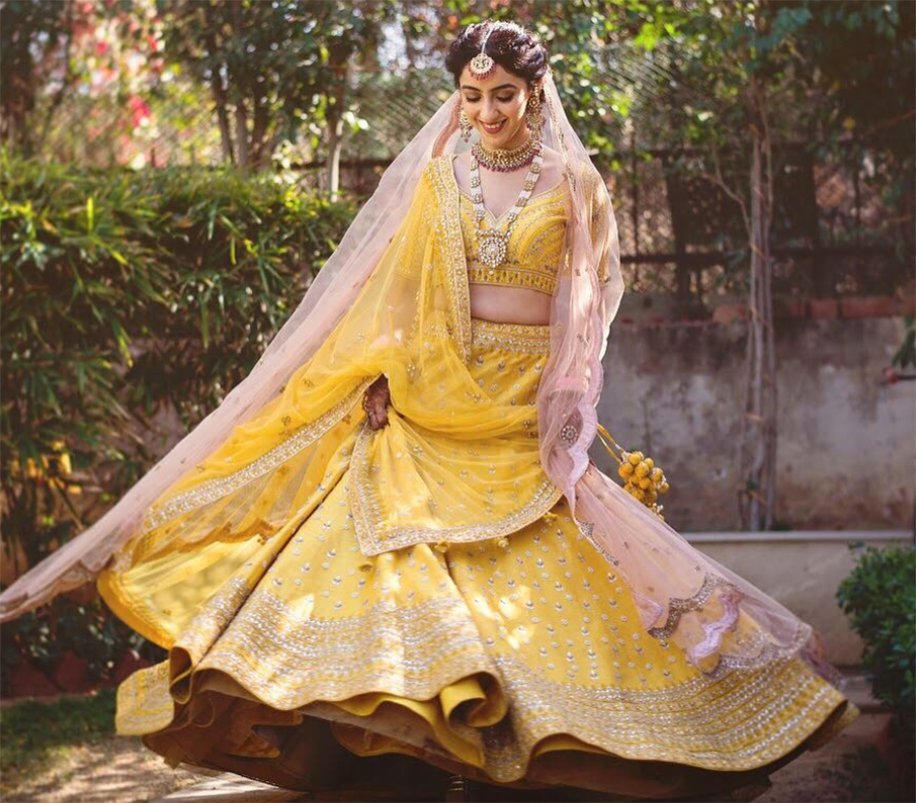 4. Green all the way
Go green because global warming se already bade pareshaan hain yaar! Green is subtle and classy and there are just so many shades to it, each one equally beautiful.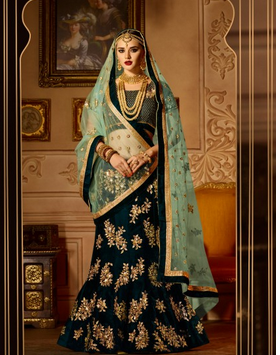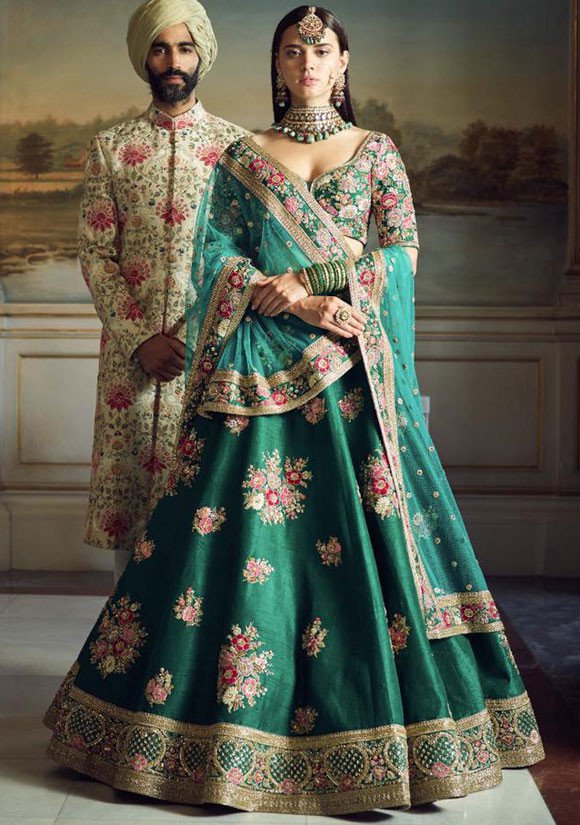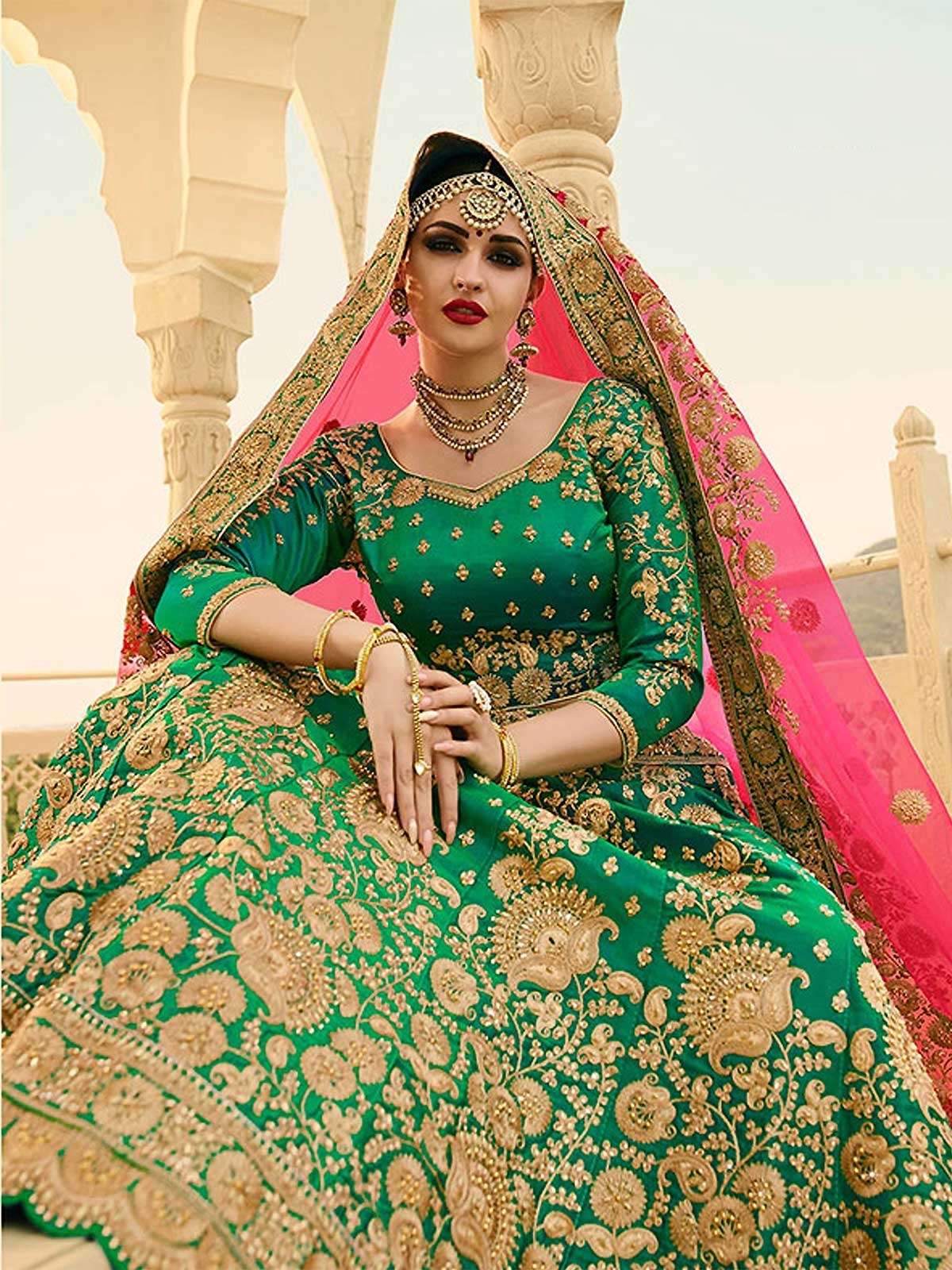 5. Aqua Blue/Turqouise
These colours are extremely refreshing to the eye and when a bride walks through in an aqua blue lehenga, the whole crowd is bound to turn around.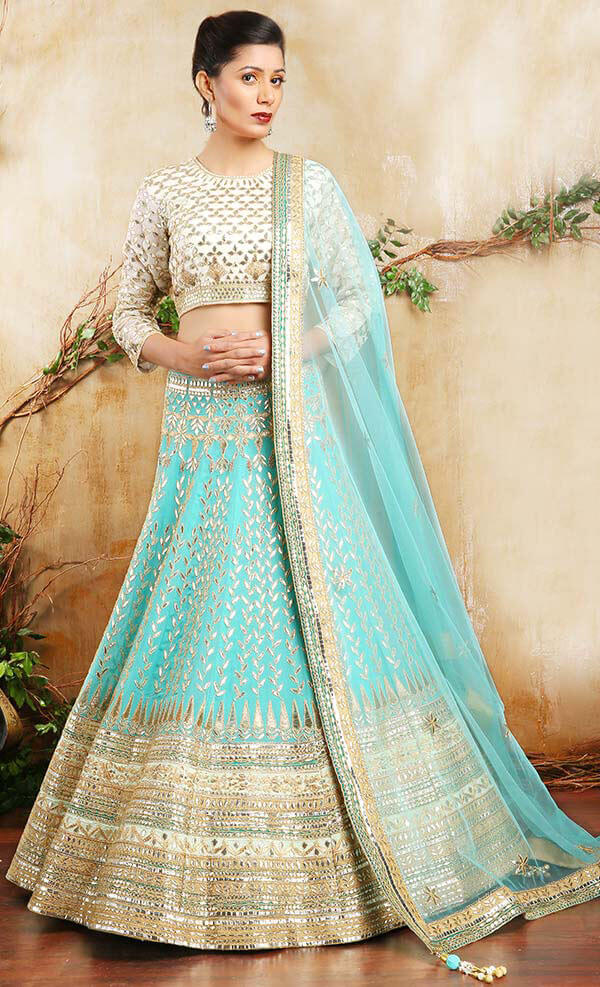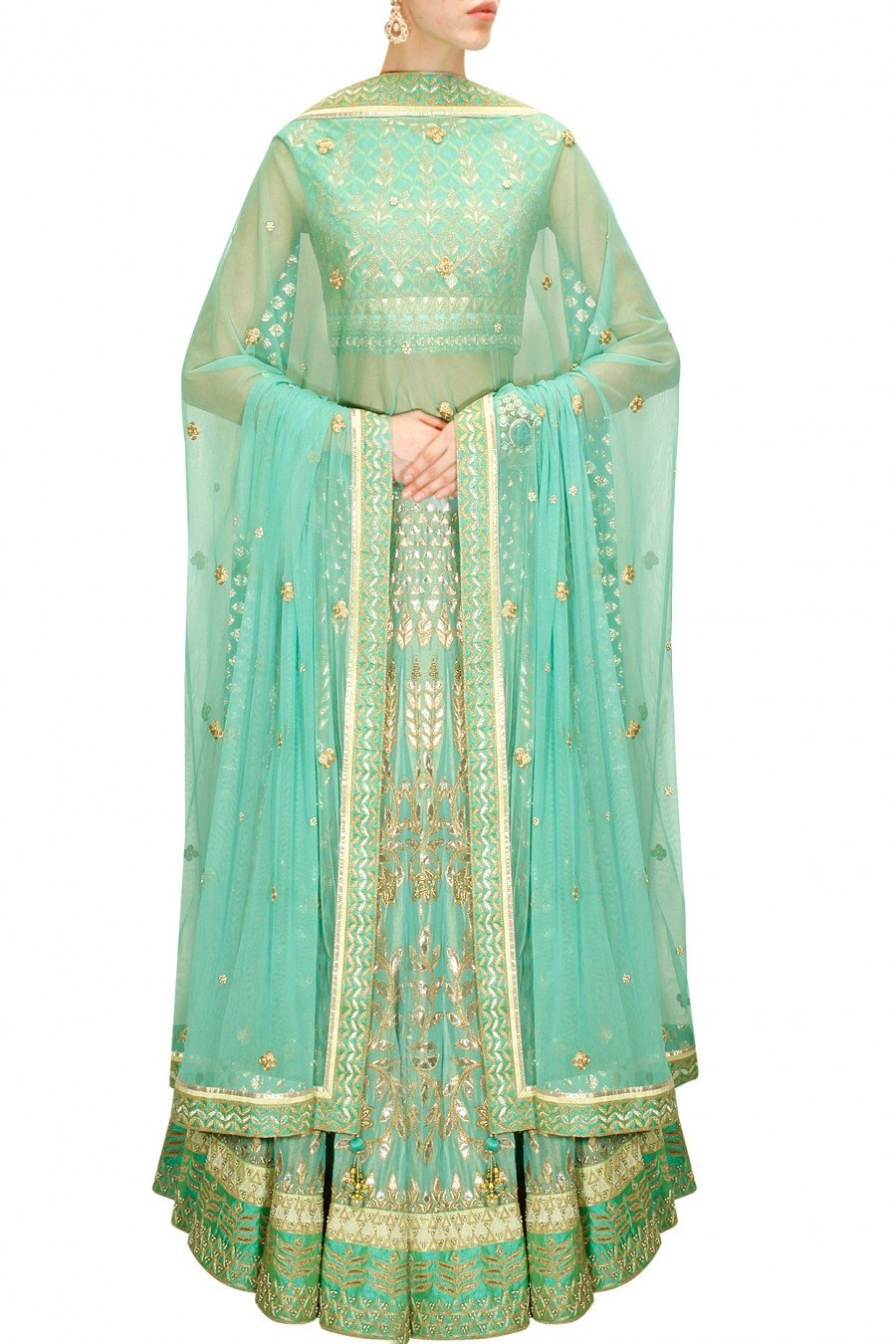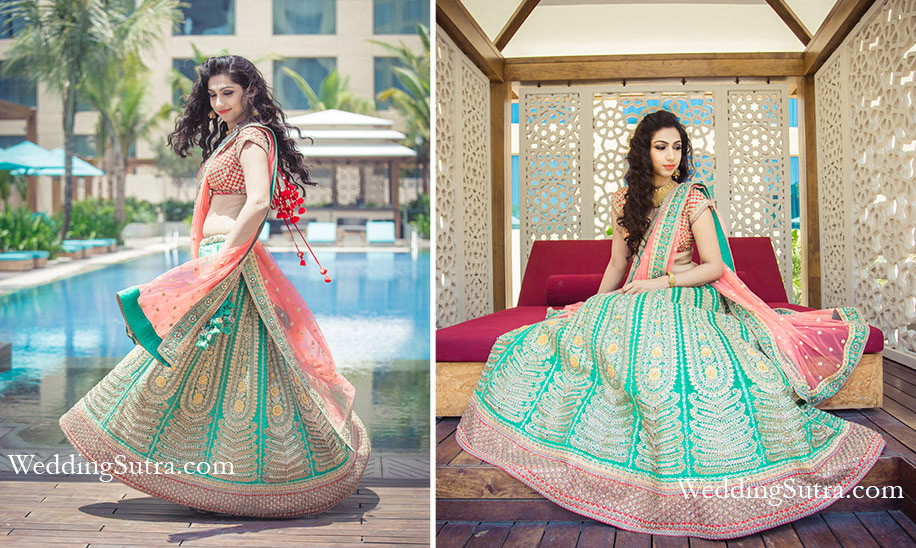 6. Grey and white lehenga
Grey has become an all-time favourite because of the elegance it carries and the charm it gives. Paired with white, it is the most classiest thing ever.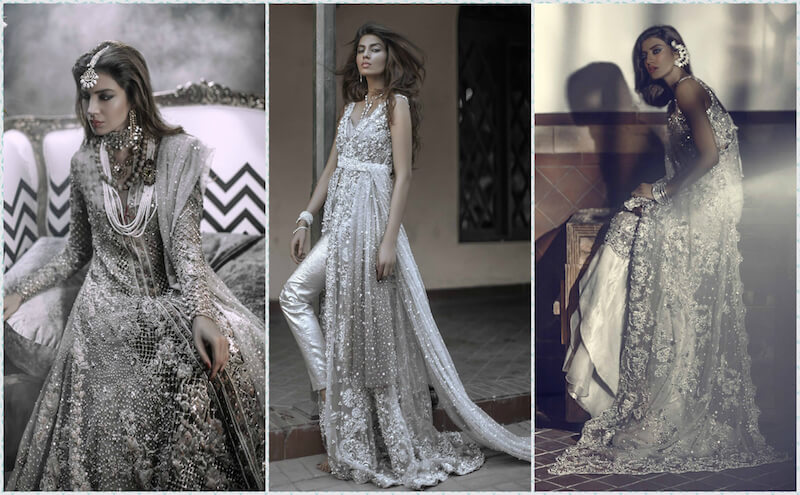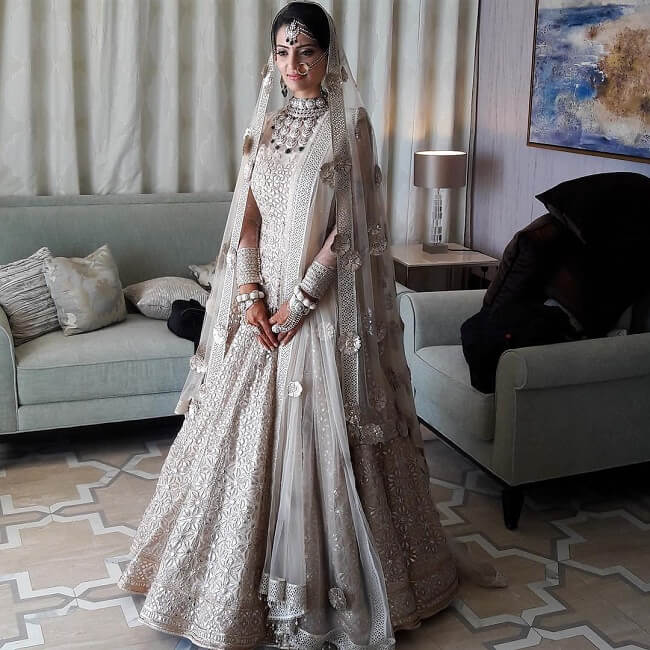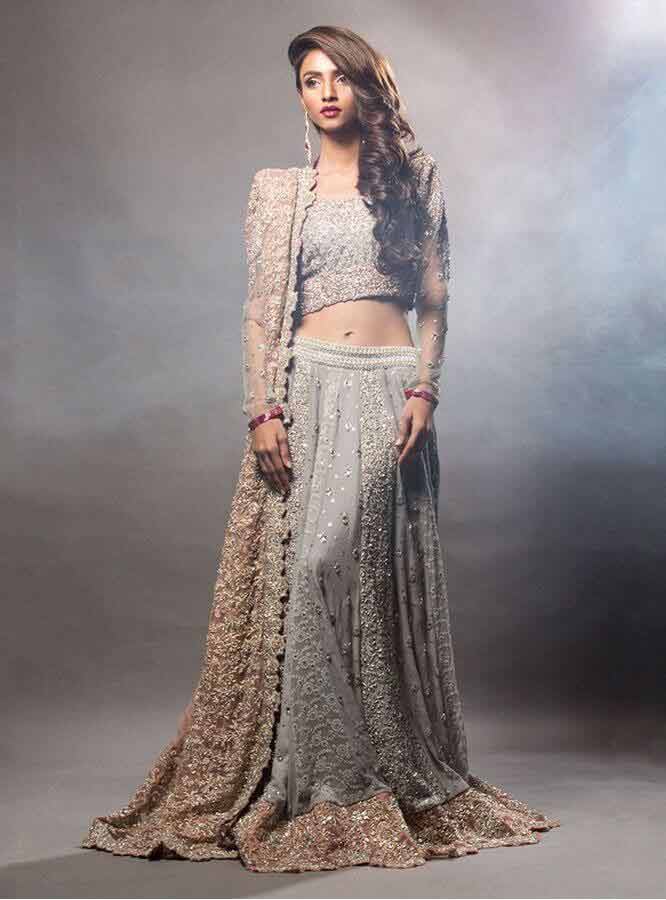 7. Pastel pink lehenga
Anushka rocked it and so can you! This utterly sweet and beautiful lehenga is perfect for every bride and looks good, bringing out all the emotions in everyone out there.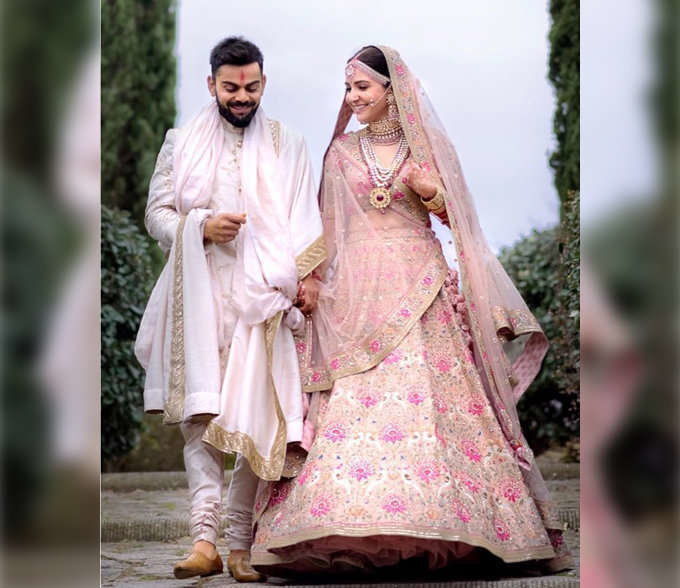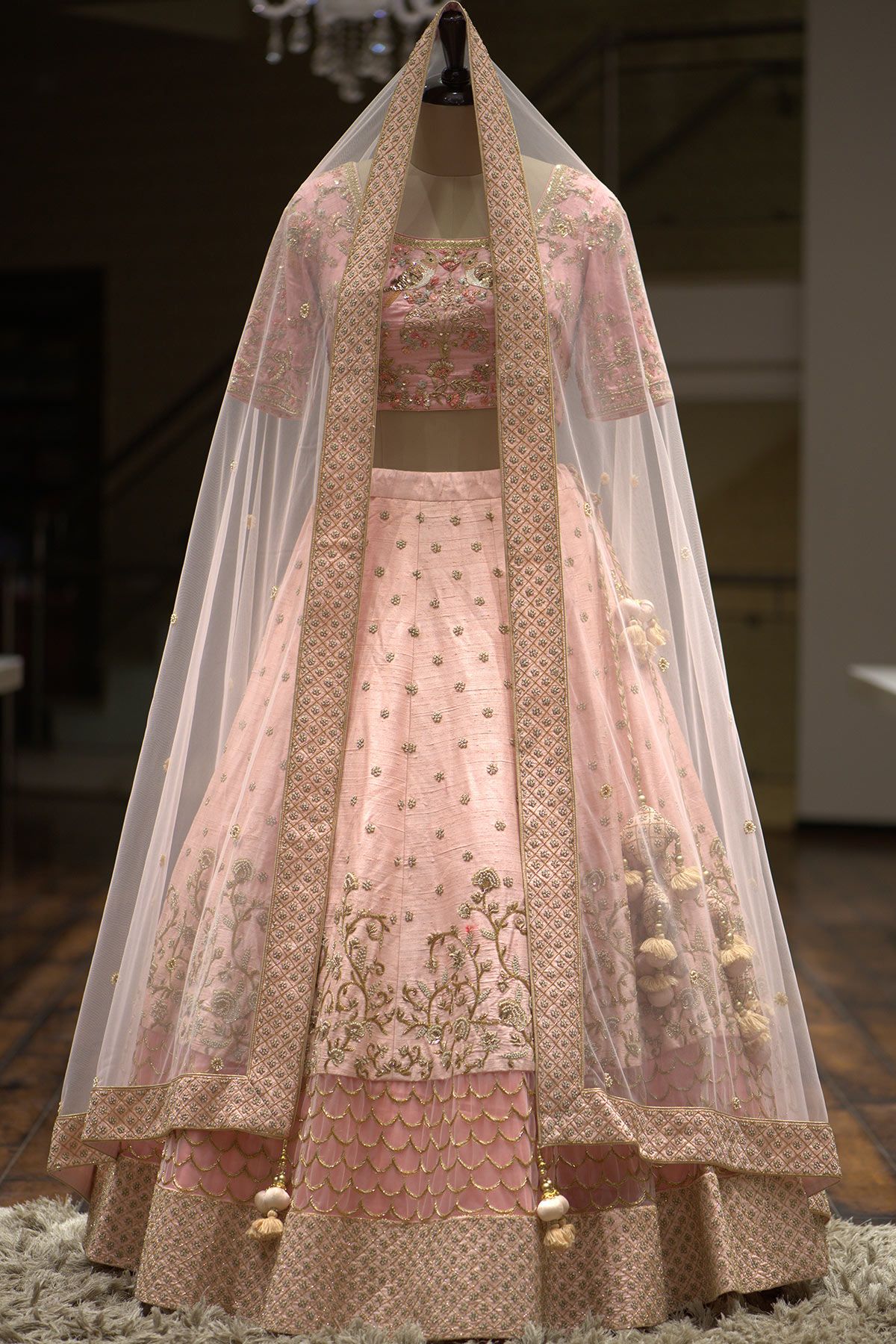 8. Magenta Lehenga
Even though it can resemble maroon colour, this lehenga gives a very dark and royal feel. The 'rani' factor comes out perfectly and every bride is a rani, isn't she?!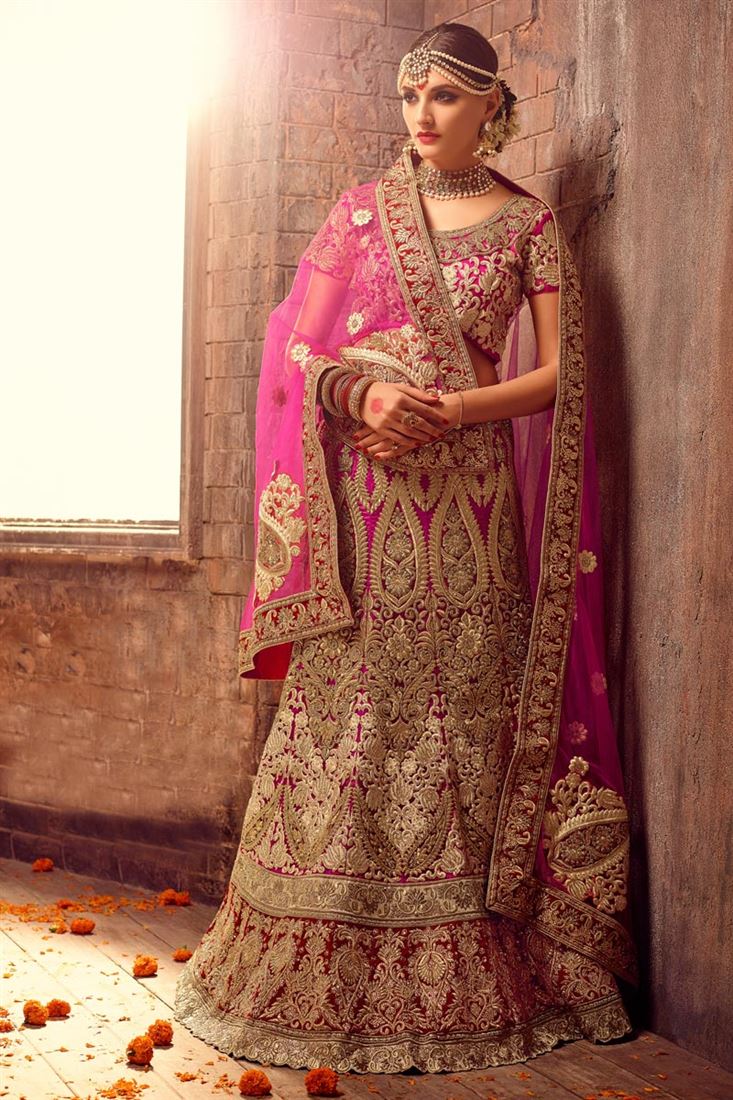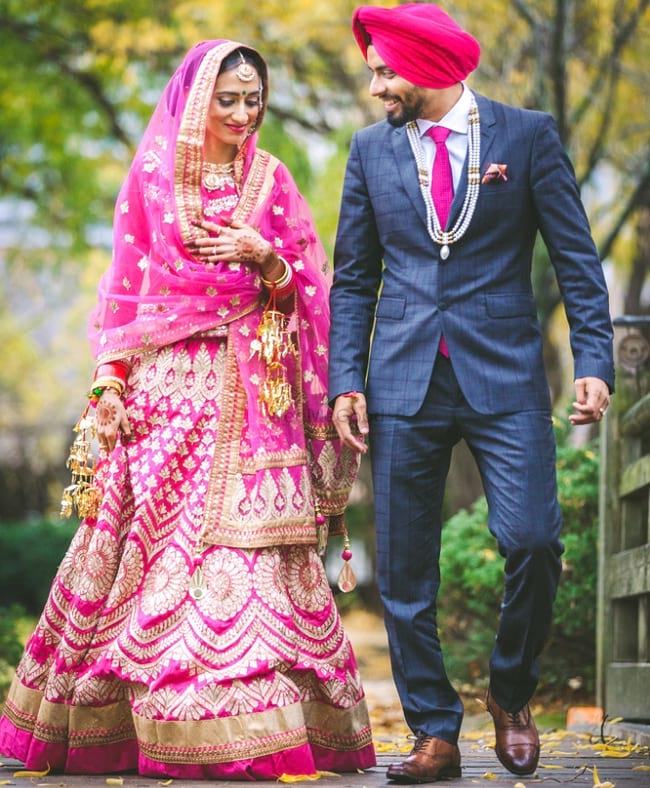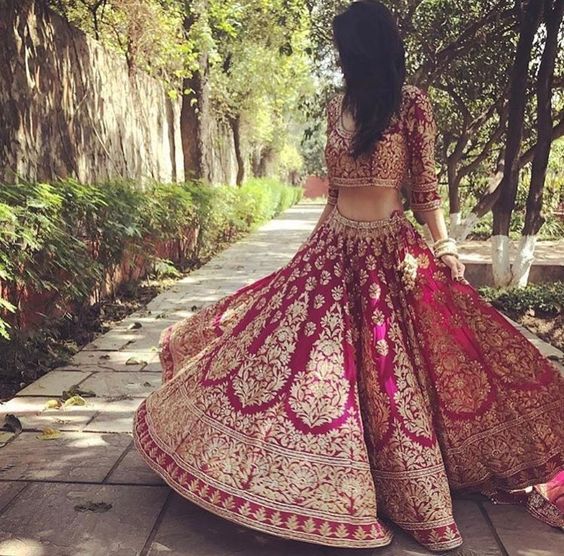 9. Peach and gold bridal lehenga
How to look super cute, pretty and royal at the same time? This one's for you. You will be the bride who will make heads turn for you!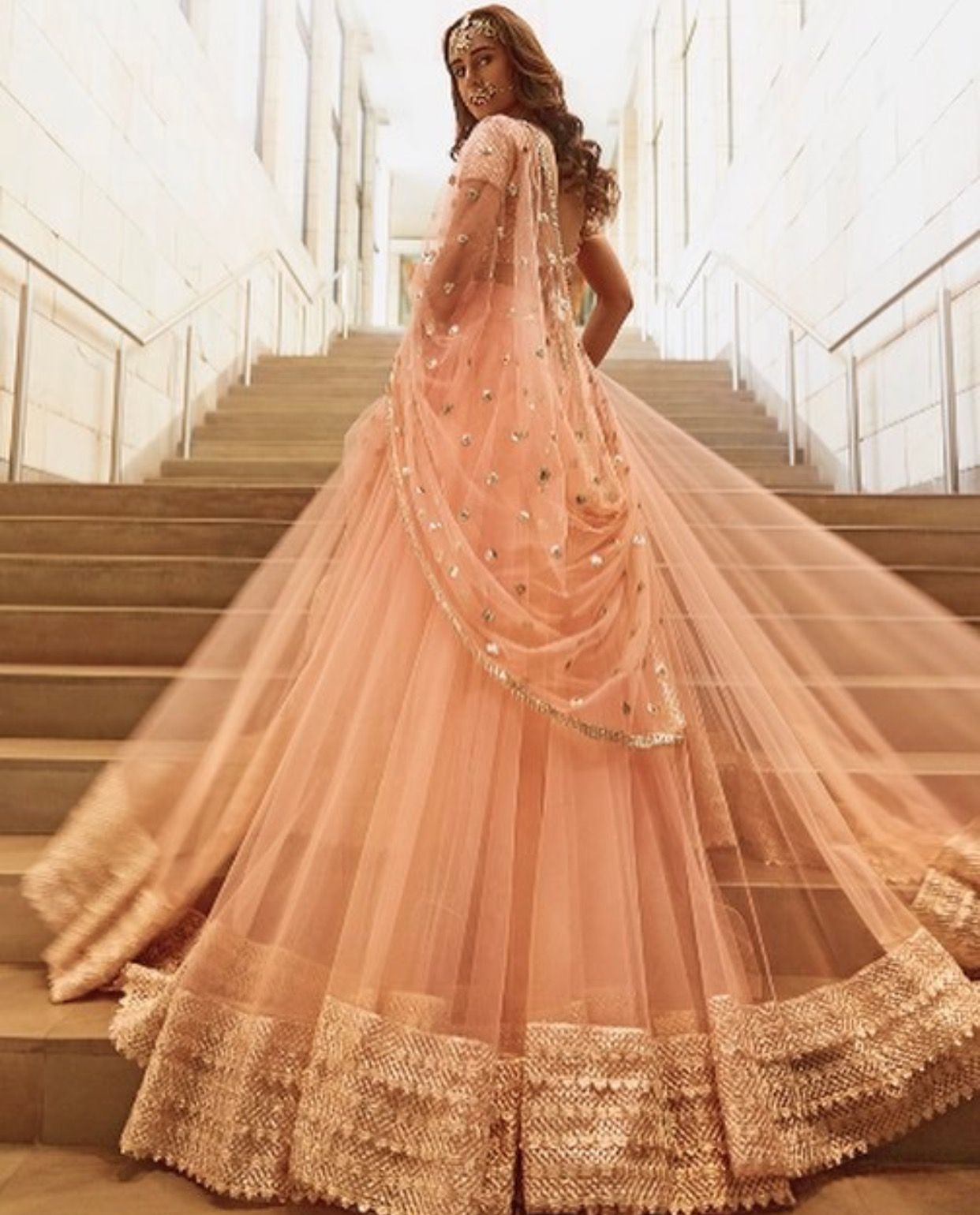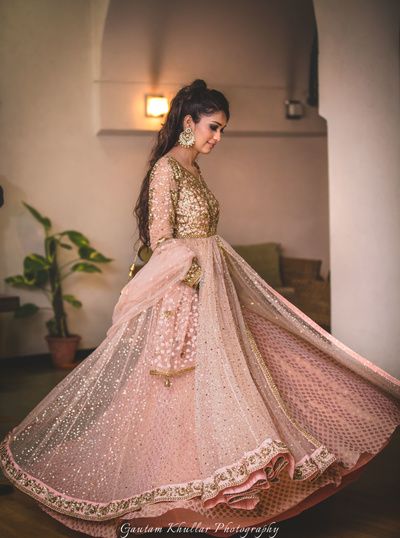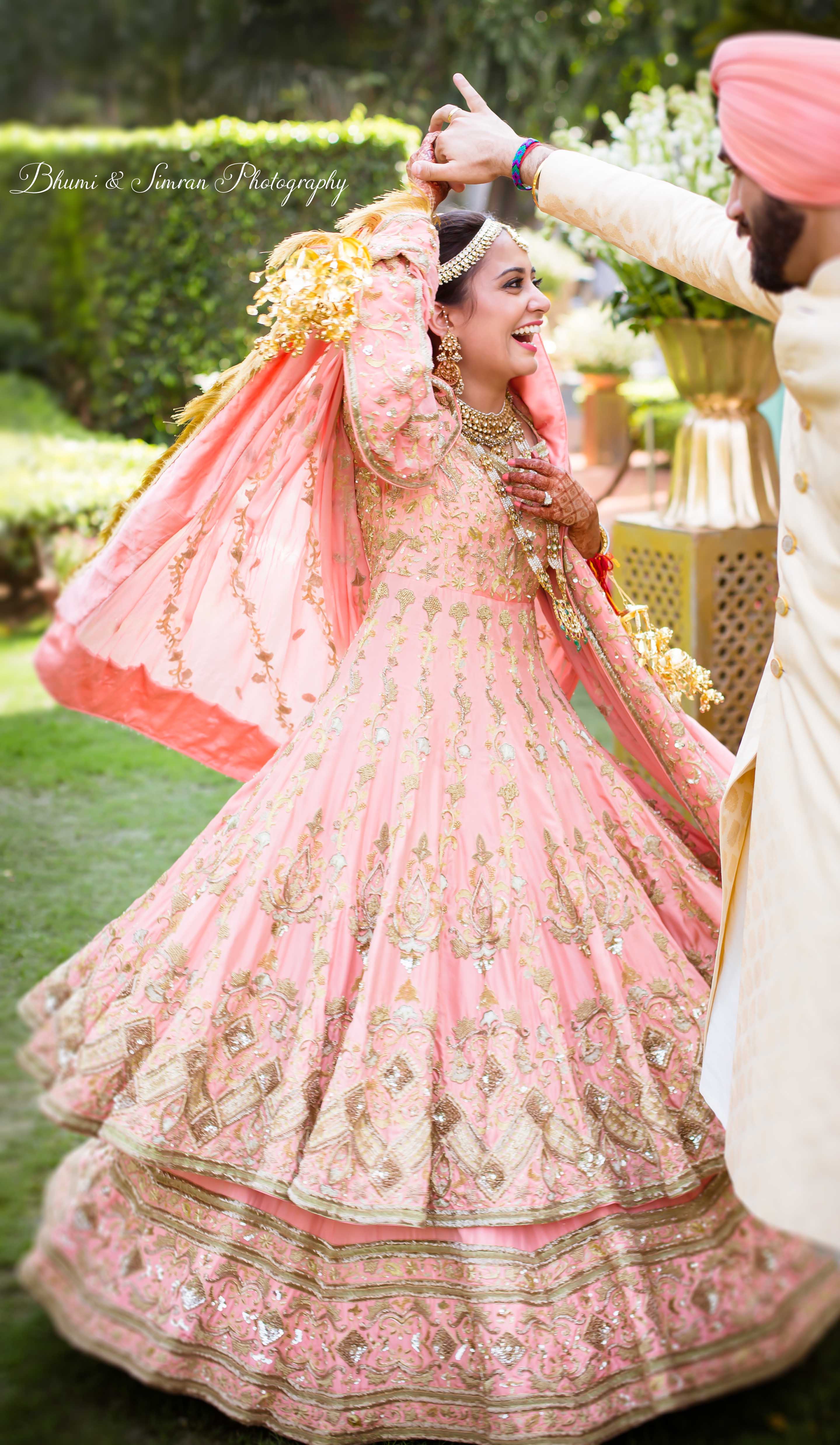 10. Muted tones of blue
The ultimate one for the end, this one gets complete with dark eye makeup and some beautiful jewellery. The bride who wear royal blue and its kalakaari #LikeABoss!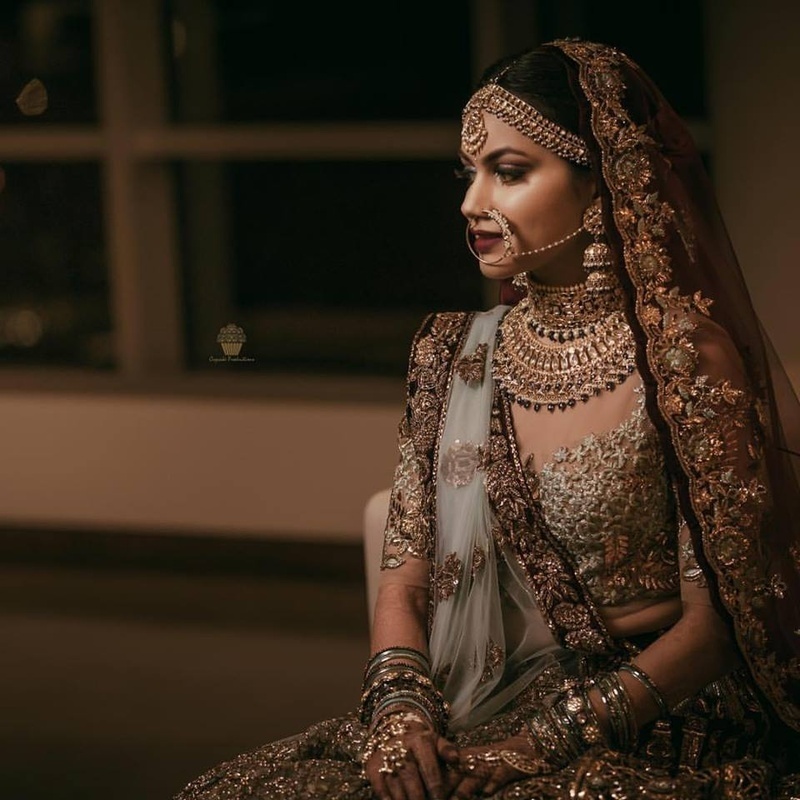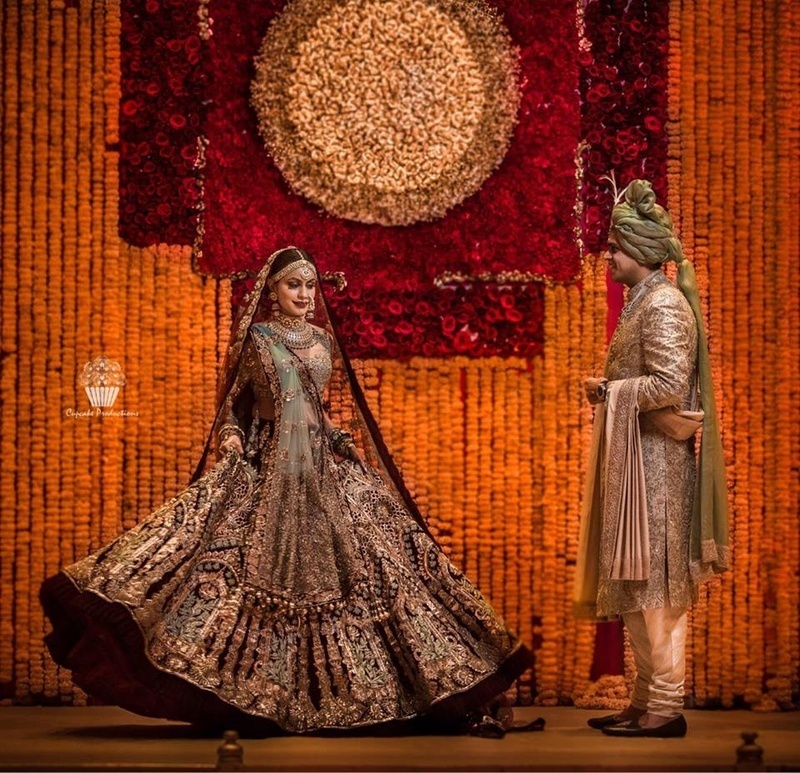 So go ahead, don't be a run-of-the-mill bride and try something new, something that expresses you completely because hello, it's 2019 coming, bye 2018!
...