We all have wondered how different we used to look in our childhood days, though we all were innocent, still the naughtiest and the look-alikes like our parents or how we look now!!
The journey has been the same for all of us, but have you ever pondered upon childhood pics of Bollywood celebrities? How our Bollywood celebrities used to look like in their childhood.
Let's guess and see how many of you are full-on stalkers of Bollywood celebrities.
1.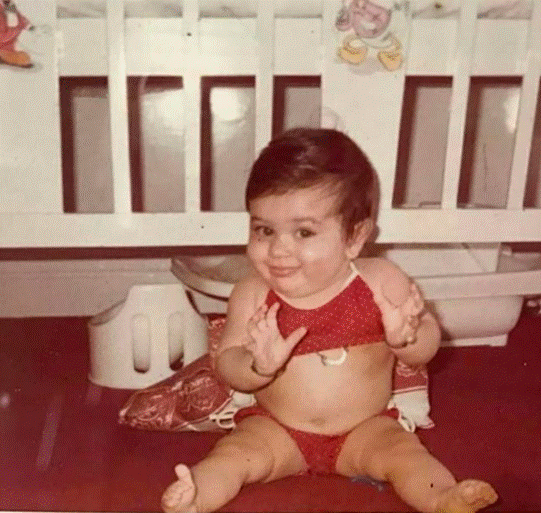 This cute, chubby girl in her swimsuit, giving the wicked looks!!
Can you guess who she is??
Yes, she is her favourite since childhood. We loved her talks and always appreciated her sense of style, the bold and sexy mom of the cute khan of the industry, she is none other than "KAREENA KAPOOR KHAN" (Kareena Kapoor Chidhood pic).
2.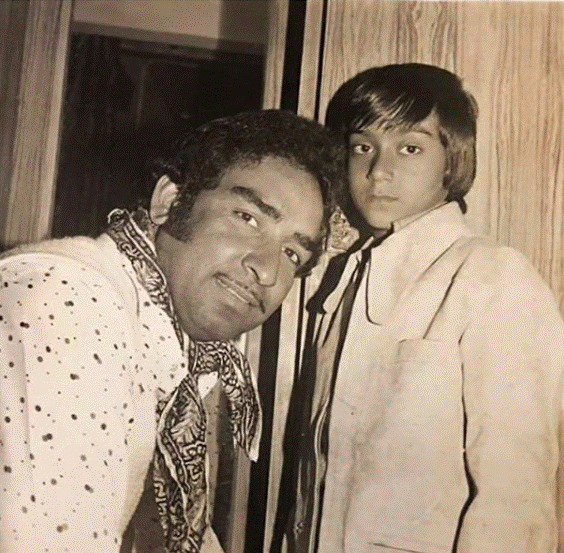 MMM, the tough looks!!
Hmm any guesses for the little boy?
He naturally gives tough looks since childhood after all he is the son of a martial arts guru, Yes, Gopal our Singham knows it all!!
Yes, he is none other than the real-life king of our DDLJ queen's heart. AJAY DEVGAN with his dad Mr. Viru Devgan. (Ajay Devgan Chidhood pic)
3.
Charming smile says it all?
Isn't it?
I think you can predict this little boy easily. The little sparkling eyes, and the innocent look.
Bollywood calls him as "Mr.Perfectionist". Yes, he is none other than "AAMIR KHAN" with his dad Mr. Tahir Hussain, the renowned Bollywood director and film producer. (Aamir Khan Chidhood pic)
4.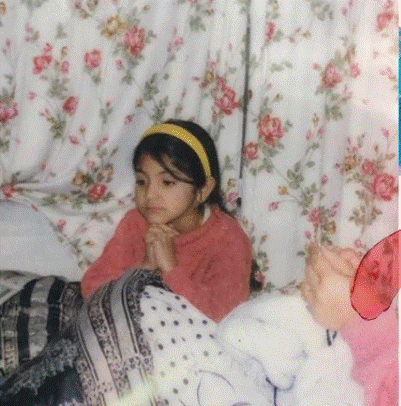 Oh, look at that innocuous young lady, sitting and praying!!
Can you guess, Who is She?
Let me help you: She has started her journey as the wedding planner in debut, then her Colgate smile took all the hearts away, she is naughty, bold and bindaas actor to work with, now she is a married woman to the Captain of the Indian cricket team.
Yes, She is "ANUSHKA SHARMA KOHLI"
5.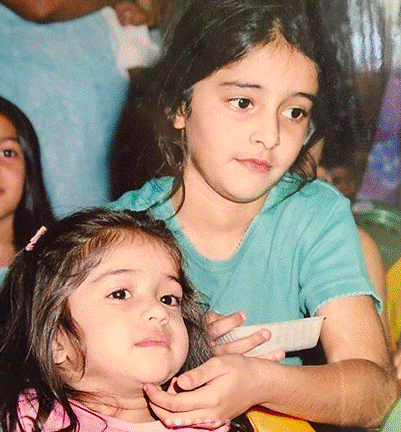 Ohh, look at this Schoolgirl with her younger sister.
Can you predict who she is?
Hint: She has recently entered the industry, she is the daughter of one of the Bollywood actor, She is the style icon for the upcoming generation.
Yes, She is "ANANYA PANDEY" with her younger sister Rysa Pandey.
6.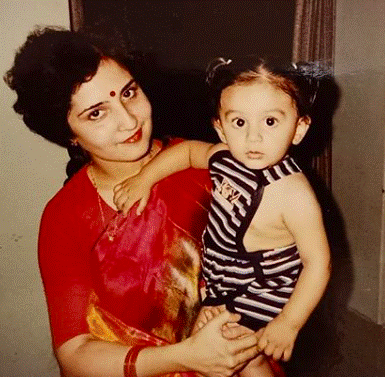 I bet you cannot get this little toddler easily?
Ok, hint: Entered industry lock back, but, was not that much recognized, but his Monologue won the heart of all the boys. Recently he has done some great movies and left us awe-struck with his super sexy dance moves.
Oh yes, he is none other than our Chintu Tyagi "KARTIK AARYAN" with his mom.
7.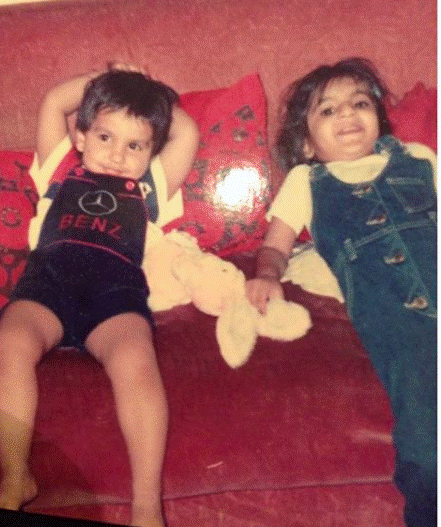 This naughty kid with the wicked smile on his face lying on the sofa with his sister!
Guesses?
Hint: He started his journey with a bang, and with his free-spirited bindaas style he won many hearts and trophies. Now, he is a married man with his lady luck and adores her the most.
Yes, he is our Simbhaa "RANVEER SINGH"
8.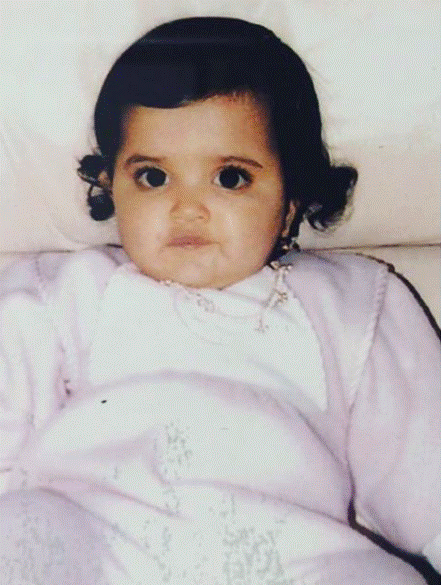 Awww, she is indeed the cutest bubbly toddler!!

Guesses?

Hint: This Dreamy girl started her journey with king khan and won the hearts of not only boys even girls got mad for her. She is the Diva, the smartest businesswoman, and she is the daughter of a well-known sportsperson.
Yes, she is the lady luck of our Simbaa, "DEEPIKA PADUKONE"
9.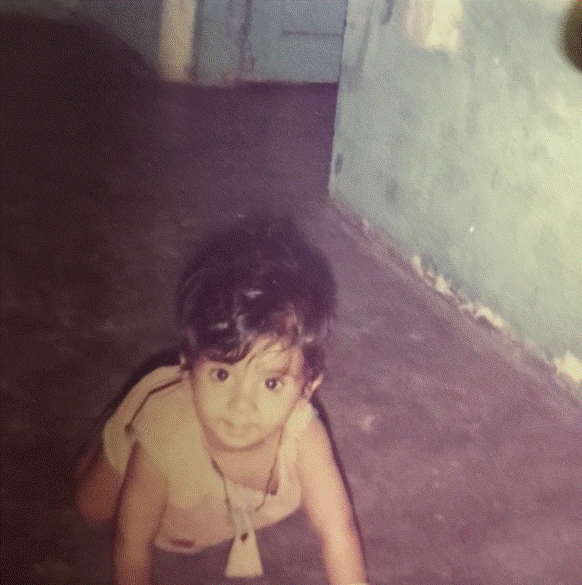 This Adorable toddler is the one of the charming actor of the industry.
I know it's difficult to Guess, but c'mon guys try?
Hint: He worked on many amazing scripts and slowly gained his stardom, but whenever he acts, he always dives into his character and brings out the natural acting, he is none other than who starred opposite to our "Ohh Stree Kal Aana".

Yes, he is our "RAJKUMMAR RAO"
10.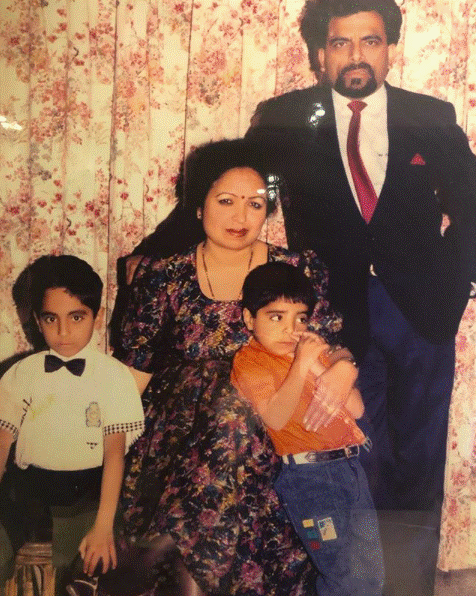 In this Picture we have our two incredible brothers.

Guesses?

I know you can predict them easily, ok one of them started their journey with the popular MTV show "Roadies", then slowly and gradually he gained a place in the Bollywood industry, and the younger one made his own path by accepting and performing small-small roles.
They are funny, work on the current issues, related to society.
Yes, They are "AYUSHMANN KHURRANA & APARSHAKTI KHURRANA with their parents"
How many of you guessed it correct? Were you able to guess the first Bollywood celebrity in the above list?
...