2020 taught us several things, one of which is to never take life and things for granted. At no point were we prepared that a pandemic would appear in our times because we were convinced of the supremacy of our technology but one virus disabled the entire planet. While some have learned their lessons and have retorted to minimum wastage lifestyles, others are waiting to return back to their normal lifestyle. It is not exactly safe for anybody to venture outside, the lockdown has been lifted but the virus is still there. However, if you wish to go take a small trip to some places near Delhi, here are some suggestions for a weekend getaways from Delhi:
Place to visit near Delhi - 1. Neemrana, Rajasthan.
It is a 15th-century hotel converted into a beautiful resort. Walking on this property is walking back in history. One can relax at hanging gardens, ayurvedic spas, swimming pool and zip lines, etc.
Distance from Delhi: 124 km.
The ideal time to visit: July to March.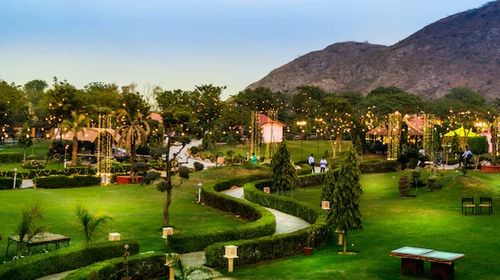 Place to visit near Delhi - 2. Manesar, Gurgaon.
What was once a fast-growing industrial town is presently growing as a mini getaway retreat for Delhiites. It has traditional Rajasthani architecture. Sultanpur Bird Sanctuary & Heritage Transport Museum can be on the visiting list when visiting this place. Mata Sheetla Devi Temple is a famous religious place in Manesar where you can pay a visit.
Distance: 59 km.
The ideal time to visit: Anytime.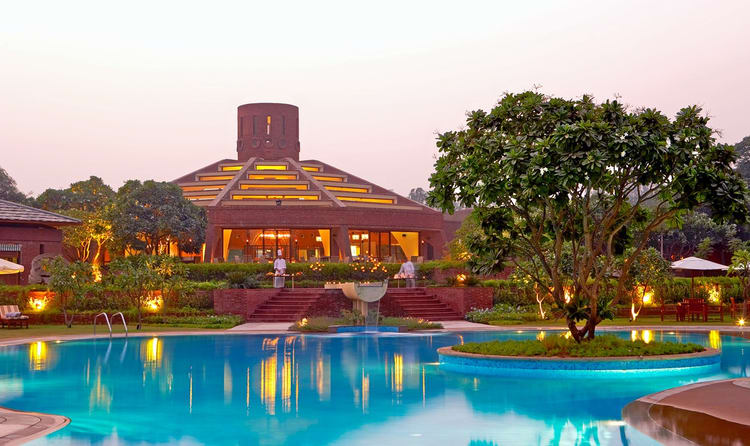 Place to visit near Delhi - 3. Kuchesar, Uttar Pradesh.
Located in Bulandshahr, UP, it is famous for the mud fort built by Jat rulers. It is 25 km ahead of Kuchesar is a picnic spot by the river Ganga called Brijghat. It can be one of the best weekend getaways from Delhi. The fort/heritage hotel of Kuchesar will grant you the 18th-century lifestyle with a modern tinge.
Distance from Delhi: 105 km.
The ideal time to visit: Anytime.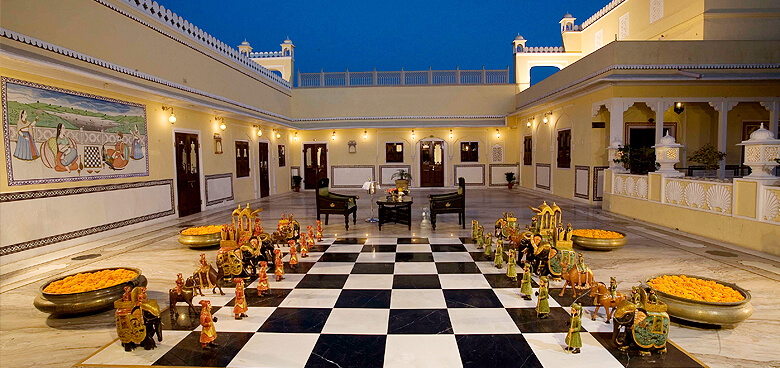 Place to visit near Delhi - 4. Nuh, Haryana.
Situated in Mewat in Haryana. A one day trip to Nuh will be very rejoicing, especially for history enthusiasts. There are several minarets and monuments here which you will love.
Distance: 95km.
The ideal time to visit: October to March.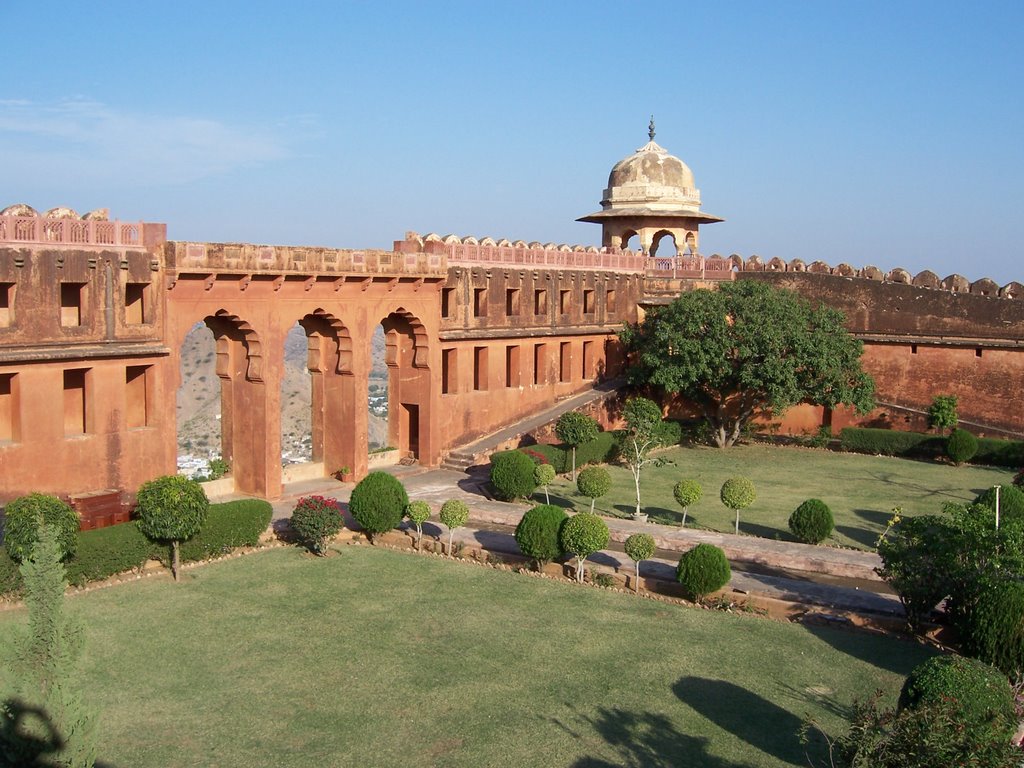 Place to visit near Delhi - 5. Taj Mahal, Agra.
One of the 7 wonders of the world, situated in Agra, Taj Mahal drives tourists from all over the world. The city's economy thrives on the tourist influx. Clearly, the Taj Mahal does not need any description. Apart from the Taj Mahal, the city is famous for its sweets such as petha and has other tourist appreciated sites such as Fatehpur Sikri, etc.
Distance: 214 km.
The ideal time to visit: October to March.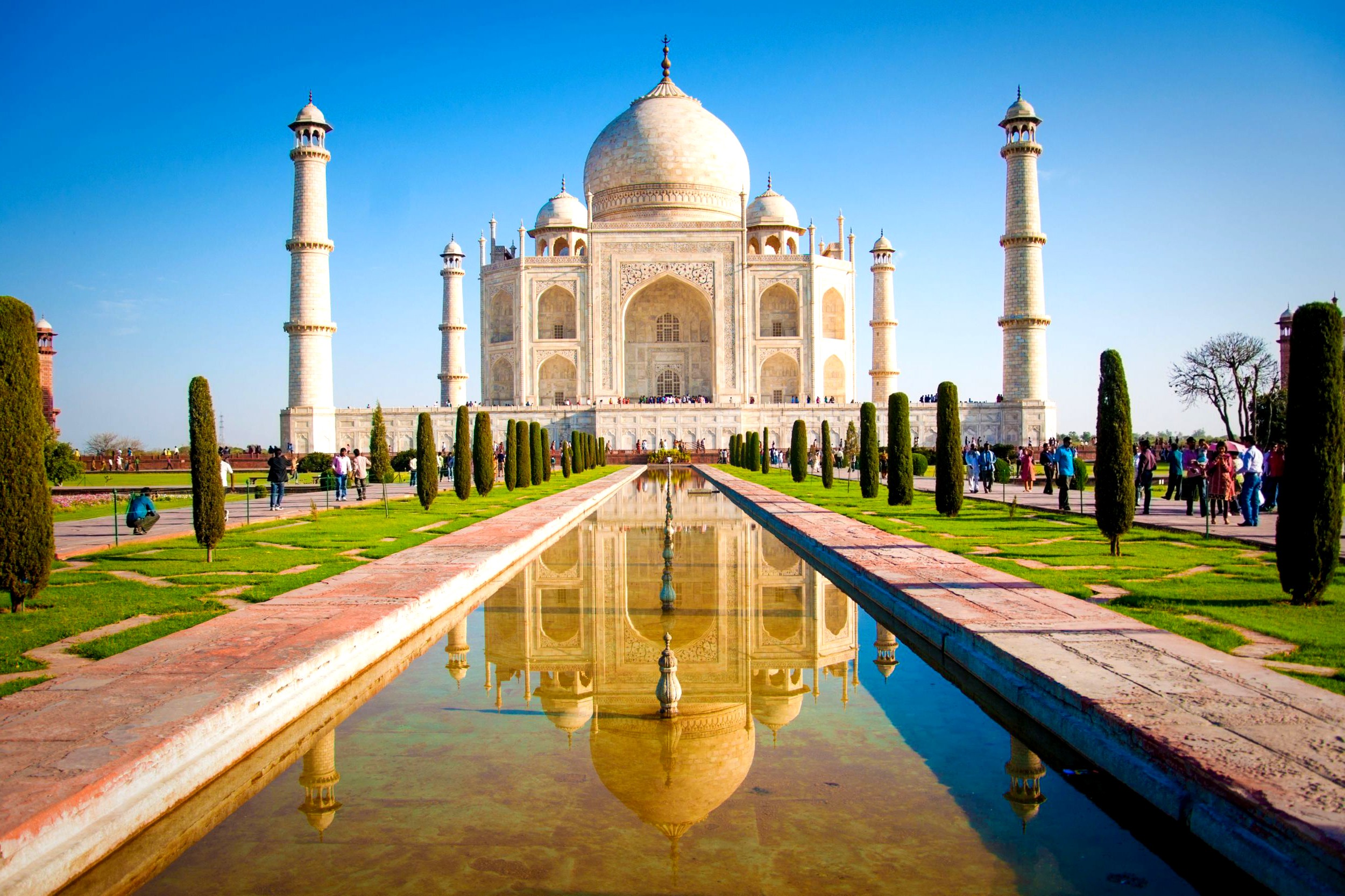 Place to visit near Delhi - 6. Murthal, Haryana.
Murthal is the first place that comes to every Delhite's mind when they hear the word road trip or long drive. The whole craze of going to Murthal at night solely for the sake of parathas at Amrik Sukhdev is legendary, it is never going to die. For those of you who do not know, you will barely (next to none) find a restaurant that serves non-vegetarian food. Murthal is famous for its vegetarian food such as parathas and chole bhature, etc. If you visit Murthal, do try the tea, it drives people from everywhere.
Distance: 49 km.
The ideal time to visit: Anytime.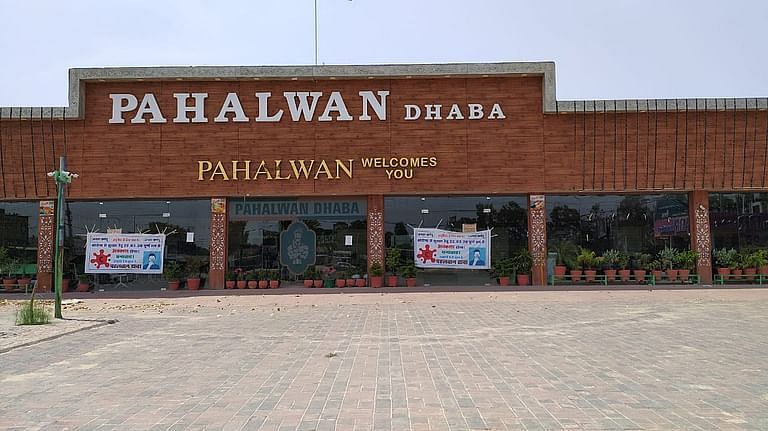 Place to visit near Delhi - 7. Vrindavan, Uttar Pradesh.
Vrindavan attracts a lot of visitors for its religious and sentimental value. This destination can be reached via train as well. It is full of temples dedicated to Lord Krishna, and other mythological structures including Iskcon temple, Mirabai temple, Gokulnanda temple, Radha Raman temple, Vrindavan Dham etc. Adjacent to Vrindavan is Mathura, the birthplace of Lord Krishna and another pilgrimage site.
Distance: 182 km.
The ideal time to visit: October to March.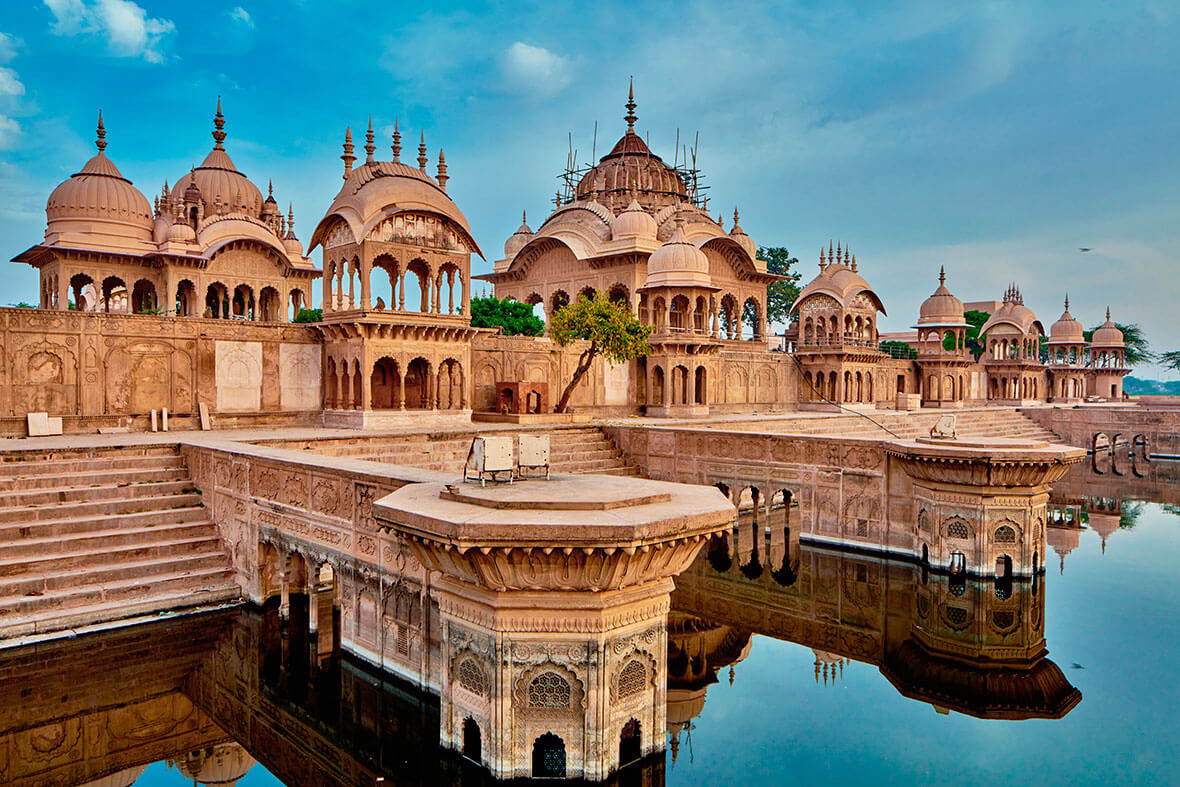 Place to visit near Delhi - 8. Alwar, Rajasthan-The Tiger Gate of Rajasthan.
It holds a lot of historical significance and cultural value in Rajputana households. Tourism in Alwar is always at its peak. With several forts, lakes, heritage Havelis, and reserves, including, the Bhangarh Fort. The architecture in Alwar is every architect's soul food. It also has a tiger reserve.
Distance: 164 km.
The ideal time to visit: October to March.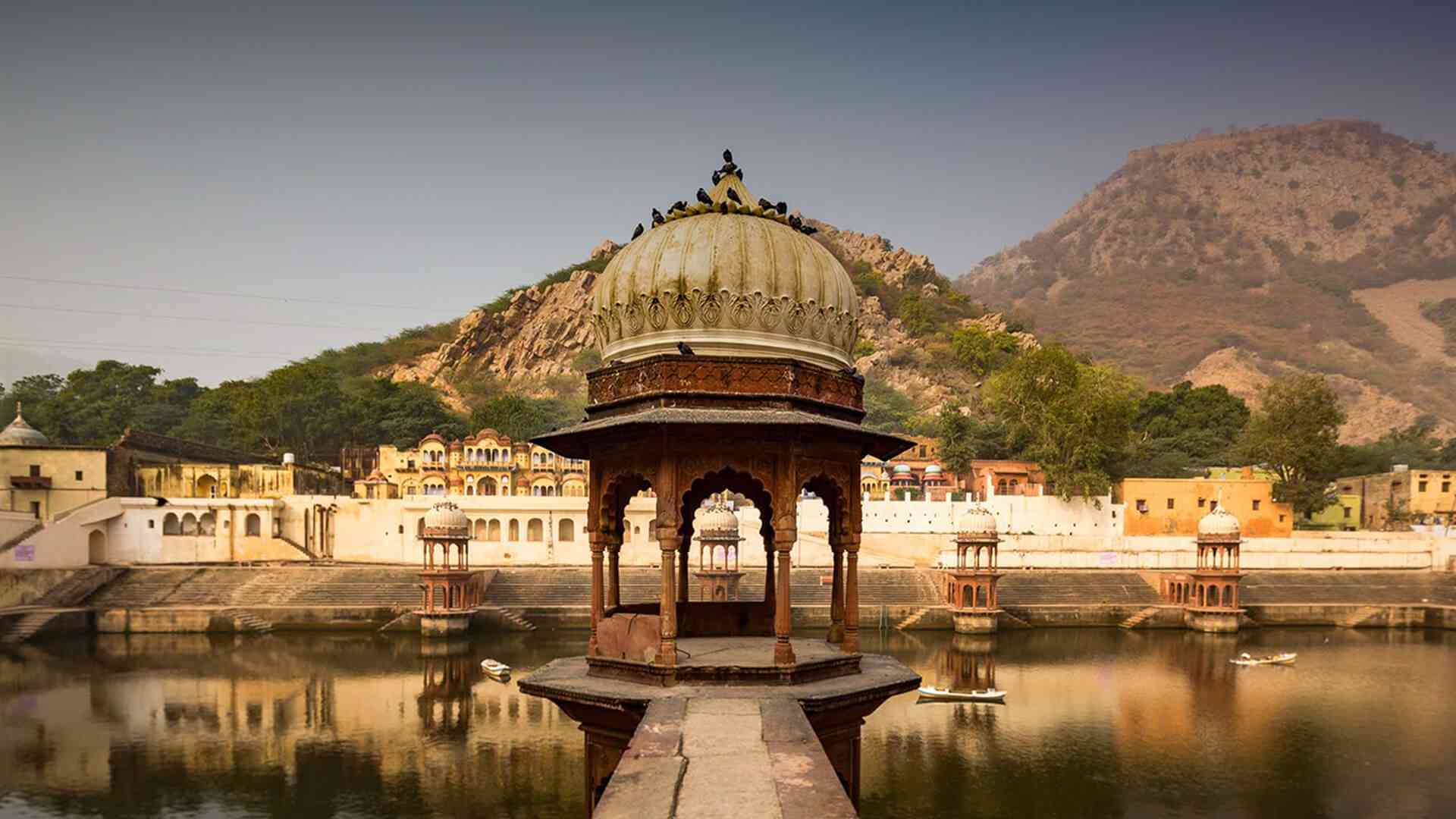 Place to visit near Delhi - 9. Bharatpur National Park, Bharatpur.
Popularly known as Keoladeo Ghana National Park, Bharatpur Bird Sanctuary is one of the most popular and visited bird sanctuaries in India. Thousands of varieties of birds pay a visit here all year long. It is soothing for every visitor and even more so for bird and nature lovers. It has Indian birds as well as migratory birds.
Distance: 222 km.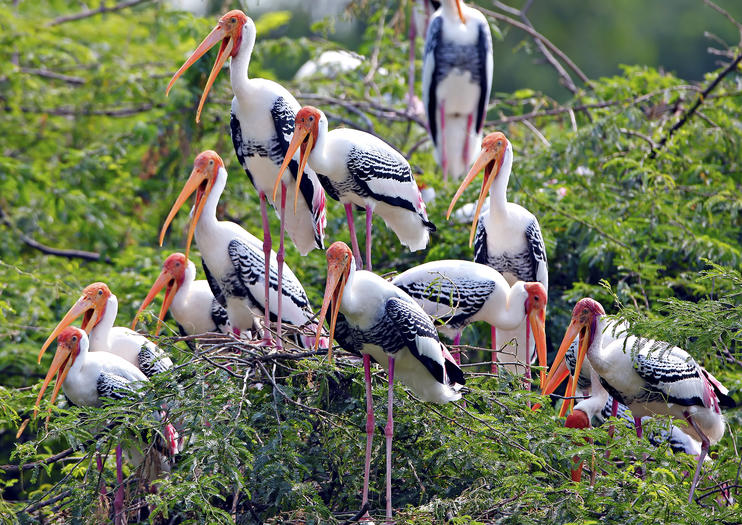 Place to visit near Delhi - 10. Fort Unchagaon - Historical site for one day trip for Delhiites.
It is located only two-three hours' drive away from Delhi. It is situated along Garh Mukteshwar – Moradabad stretch. The hotel provides an opulent experience and one can pay a visit to the nearby villages for a rural experience as well. If you will go here in the summers, chances are you might encounter the dolphins that come to the river Ganges in the summer season.
Distance: 141 km.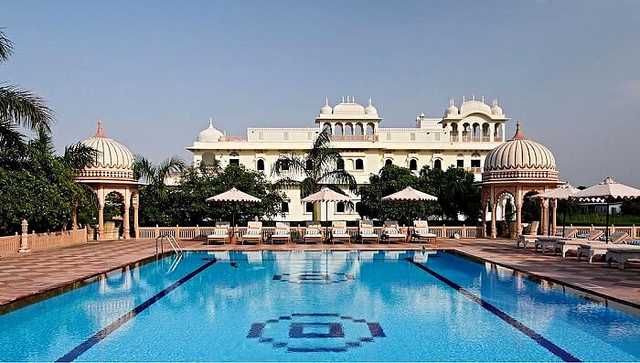 Note: The distance from your place to the destination may vary.
...