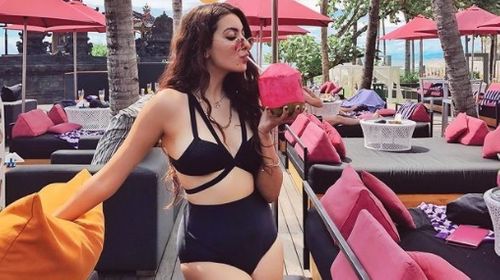 Social media has contributed to the welfare of society in several ways. While the platform is still considered dark and threatening due to the hate speech, trolling, and other safety and privacy threats it holds, it has benefitted many people in several ways. A recent example of this is the story of an 80-year-old man who ran a roadside kiosk and became famous overnight and made a fortune. This is the story of the owner of Baba ka Dhaba. Similarly, there is a rise in job openings in the domain of social media marketing. All companies are investing in their brand image and whether it is a multi-national group or a start-up, everybody requires a social media manager. So much so, that after the lockdown, more and more brands are moving online and there were endless vacancies even during the lockdown in social media marketing. Another aspect of the benefits of social media is the rise of fashion blogger and influencer culture. Every industry has its own representative. However, food and fashion are still A-game.
Fashion influencers might not be holding webinars or going live daily but their reels and videos are always there, lurking in your explore section on Instagram and they give a lot of tips regarding clothing, styling, make-up, skincare, etc. These are some big game fashion bloggers from India that might help you navigate and understand fashion more?
1.) Masoom Minawala.
Settled abroad, Masoom Minawala has a feminine and girly style with a bubbly personality. She mostly features high end and luxury brands.
2.) Komal Pandey.
Komal Pandey is a fashion OG. She started fashion blogging at a time when the masses were unaware of what it is. Komal in a live session told her fans that she comes from a middle-class family and even shops at Sarojini Nagar market. A common myth with fashion is the lack of access to fashion due to lack of money but Komal Pandey reached the A game with Sarojini and that is saying something. Her style is edgy and quirky.
3.) Santoshi Shetty.
Santoshi Shetty is bold and edgy and everything stands out fine on her beautifully sculpted body. She is not chic; she is intense, fashion savvy, and stands out in every place.
4.) Roshni Bhatia.
Roshni Bhatia's style is very ladylike and feminine. She is drop-dead gorgeous and has shared her own journey of going through a divorce and being a blogger while she is a single mother. Her journey has been monumental.
5.) Kritika Khurana.
Kritika Khurana is also one of the people who adopted blogging at a very early stage. She is a full package, quirky, girly, fun, and feminine.
6.) Sanjana Batra.
Sanjana Batra is a fashion and wedding stylist and her game is maximalist and glamorous. She shared tips and insight n the mainstream fashion industry as well.
7.) Sakshi Sidwani.
Sakshi Sidwani breaks stereotypes by being a plus-size model and walking the runway and doing fashion campaigns. She is warm, sweet and her fashion sense is the same.
8.) Boho Balika.
As the name suggests, her aesthetic is boho and hippie. Prints, layered accessories, and a colourful saga, there is a lot that you can learn from the Boho Balika.
9.) Kayaan Contractor.
Her take is obviously very unique and her styling stands out too. Kayan has done a campaign for Gucci, etc.
10.) Niki Mehra.
Niki Mehra's take on fashion is clean, minimalistic and she is more inclined towards streetwear.
...