Some people believe in ghosts and some do not. If you are one of that kind who believes that ghost exist then you must continue to read this content further, and if by any chance you feel scared then firstly, you can opt-out of this article and move on to our next one, secondly, don't even try to visit these scariest places in Delhi ever.
Over the year's many people have seen and heard a lot about these places being haunted in Delhi, but only a few have had the courage to go to these spooky places and witness for themselves whether it is true or not. A lot of stories, and theories existed of these ghosts and spirits; ironically, many say they have seen the paranormal activities and some directly denied all these rumors.
If you are a faint-hearted and still planning to go to these places, we would recommend you to beware, these places are not as easy as you might be expecting.
We have put together a list of 10 haunted places in Delhi just for you. Check out the list.
1. Bhuli Bhatiyari Ka Mahal:
Situated near the Hanuman statue close to the Jhandewalan Metro station.
This abandoned building used to be a hunting lodge back in the 14th century when the Tughlaq dynasty ruled. There are stories that say that this place is cursed and people who have visited this place have reported that they can hear the eerie whispers of men and women who stayed back here in the day.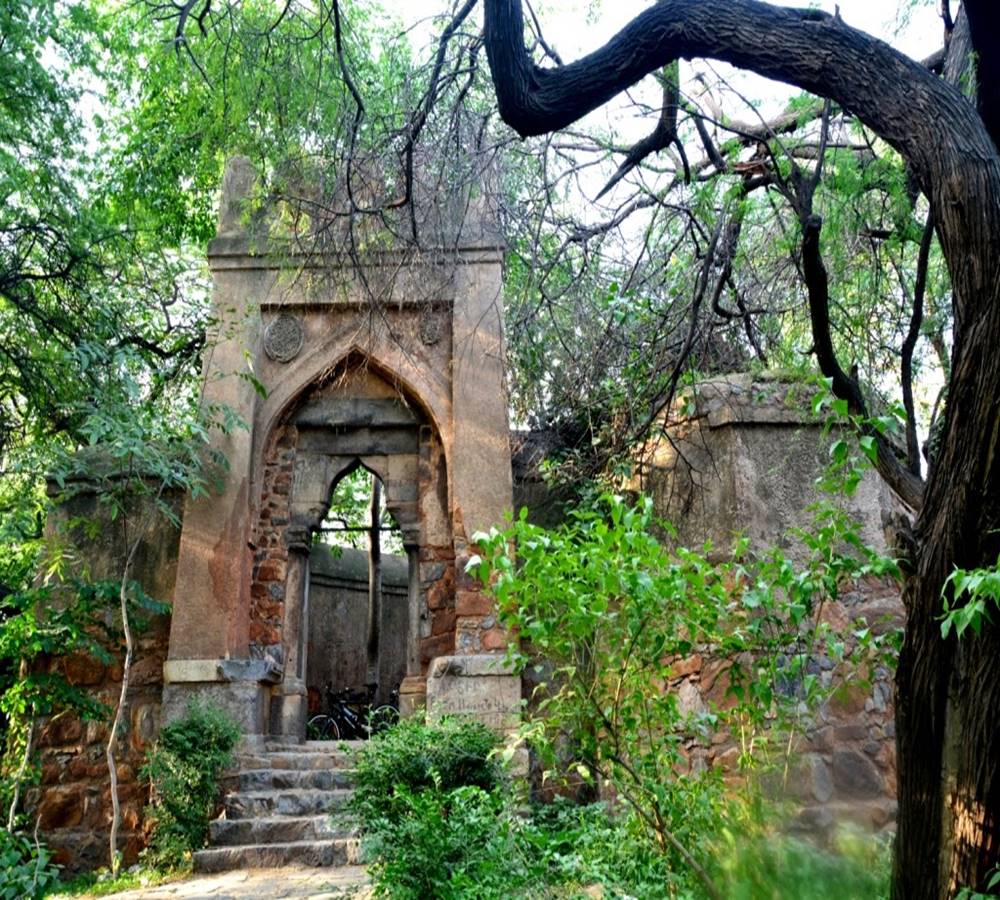 2. Sanjay Van:
Located in Vasant Kunj, South Delhi.
This place is said to be haunted. Many people who have visited this place have reported that they hear crying children and even hear fighting through the trees, even when no one is present. People also say that at times they can even see a woman dressed in white, to which there are theories that it is because the mausoleums of Sufi Saints were contrasted there.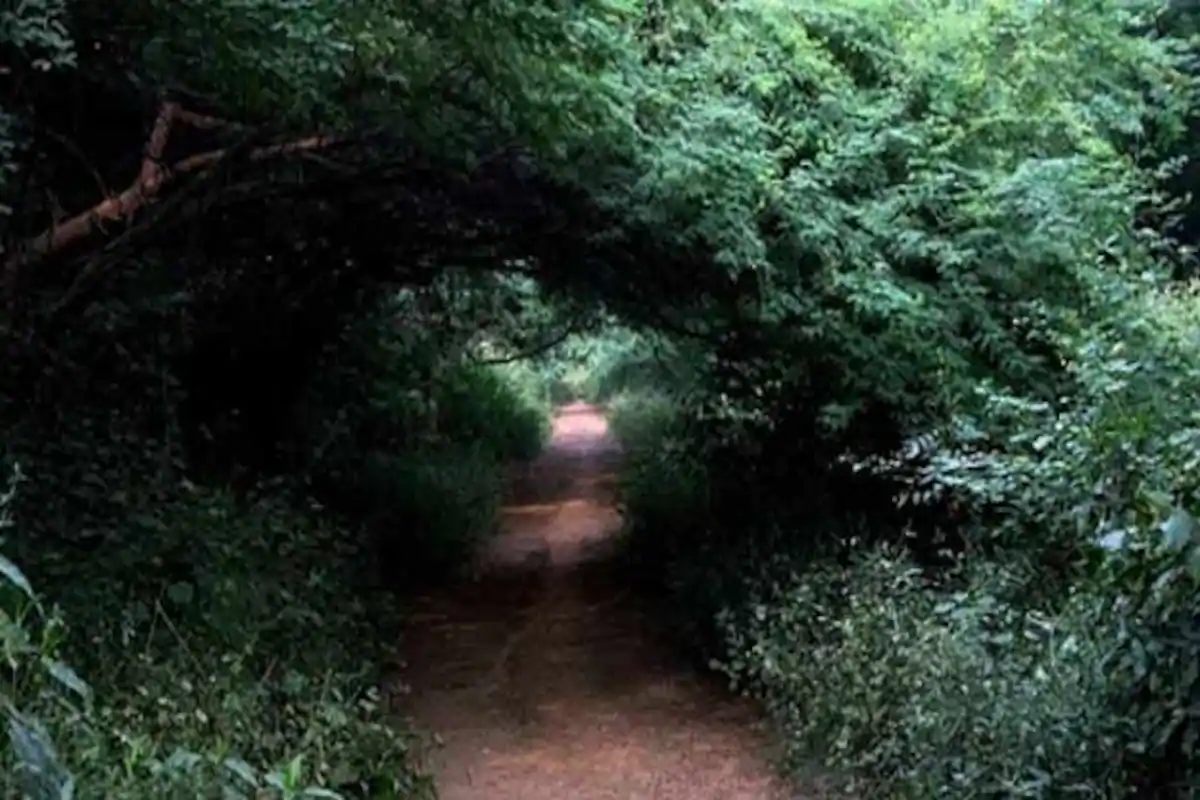 3. Delhi Cantonment (Cemetery):
The well-known cantonment area of Delhi has been said to be haunted for ages. Where the majority of the Army of Delhi resides, many people have said to have witnessed a woman in a white saree trying to ask for a ride from lonely people who drive past through the road and if they deny her the ride she runs after them and sometimes even overtakes them. There are theories that this woman died over there in a car accident and suffered badly.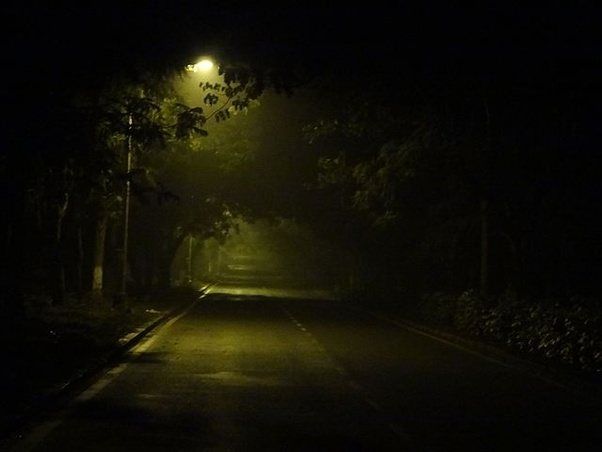 4. House Number W-3, Greater Kailash:
Said to be the residence of an old couple who might have died in their beds many years ago. There is no evidence whether they are murdered or they suicide. Many people have reported that they hear whispers and high-pitched laughter from inside the house where no one lives. No one to date exactly knows what happened to the owner but the neighbors do for sure say that even the air around the house feels haunted.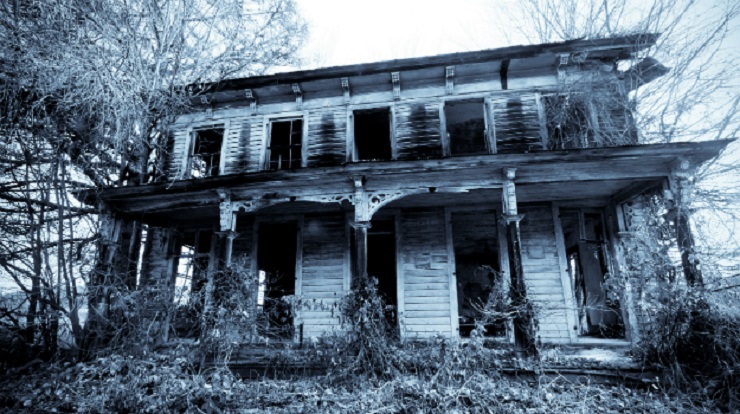 5. Dwarka Sector 9 Metro Station:
Well, the metro stations of Delhi are the busiest places in Delhi, but sector 9 Dwarka metro station is said to be haunted. Many people who travel via this metro station at night have said that they have witnessed a figure of a woman peeping at them just before disappearing. Many people have even said that while there are leaving the station, they feel a push that maybe comes from darkness, as the women whose ghosts everyone sees might have died by slipping in front of a train.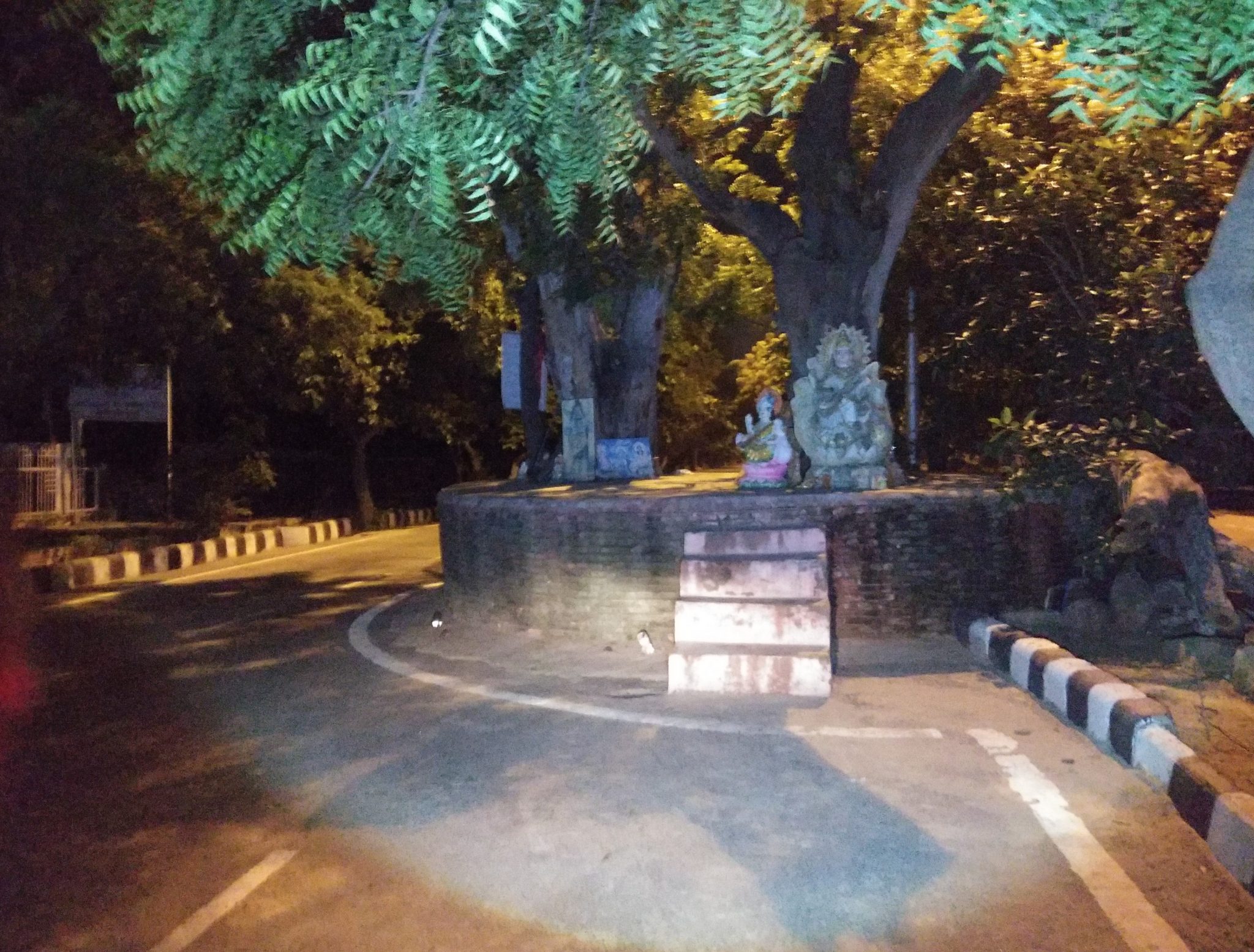 6. Khooni Nadi:
Located in Rohini, also known as the Rohini River.
This river is said to be haunted, as it pulls and swallows anyone who gets too close to the water in the river. Many people who have died in the past in this river, have said to be never suicidal or wanting the need to commit suicide. Since no one can find the actual reason behind the deaths. This river is said to be haunted and thus given the name Khooni Nadi.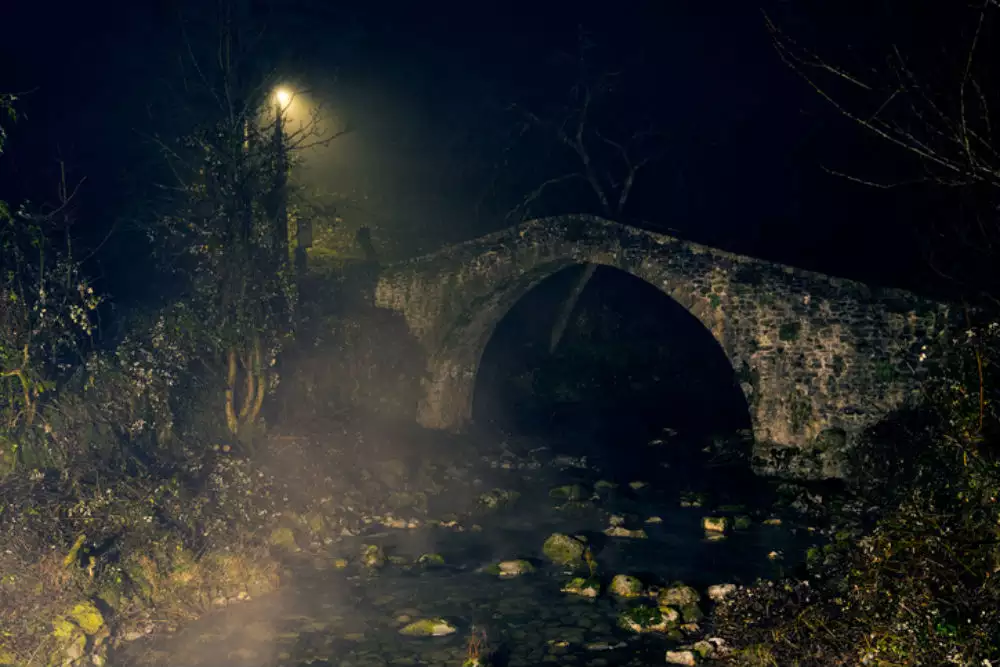 7. Agrasen Ki Baoli:
Situated near the Diwanchand Imaging Centre.
This Baoli is said to be one of the most haunted places in Delhi. This Baoli was built in the 14th century; it has three levels with a total of 108 steps. People say that if you keep going deep inside this place, you will see a well that contains black water in it, the water in the well is said to be hypnotic which has led to many people committing suicide. Presently, there seems to be no water in the well which has stopped the suicidal attempts.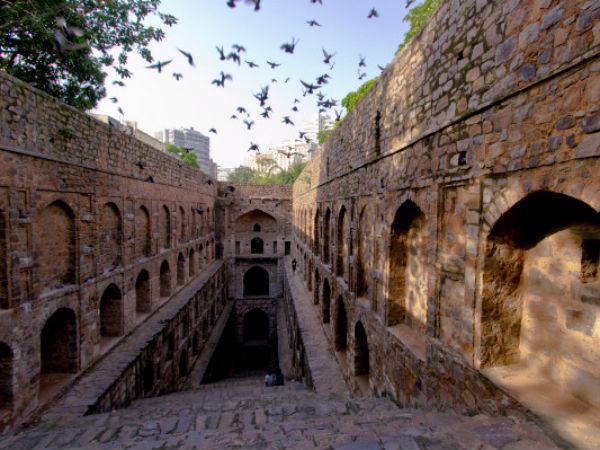 8. Chor Minar:
Situated in Hauz Khas Village.
This minar also known as the Tower of Thieves. It was built when Allauddin Khilji was ruling Delhi. This tower is said to be the tower where thieves were punished by being beheaded back in the day. Many people who have visited this place at night have said that they can see the thieves being beheaded and coming back to life.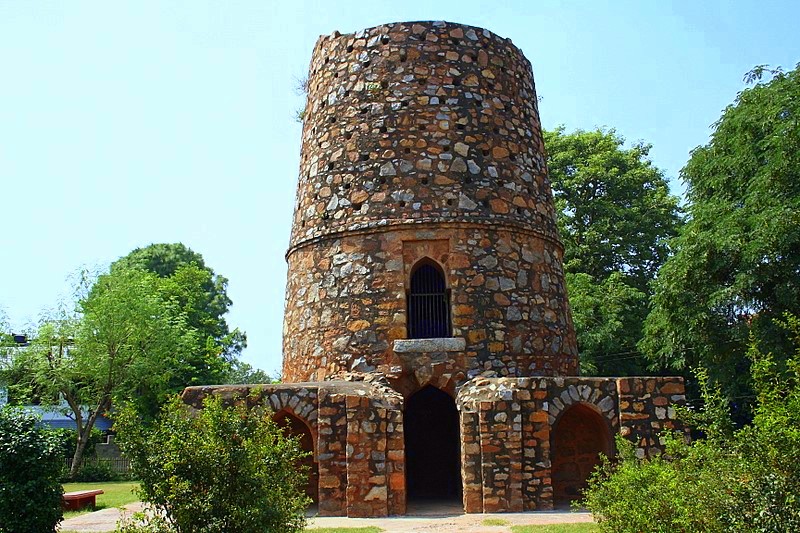 9. Jamali Kamali Tomb and Mosque:
Located in the Archeological Village in Mehrauli.
This tomb has said to have been the soul of Saints and Sufis during the 15th century. There are theories that the souls of these Saints and Sufis have never died and people who have visited this place say that they can hear the sound of growling animals and strange voices calling them out even when no one is beside them.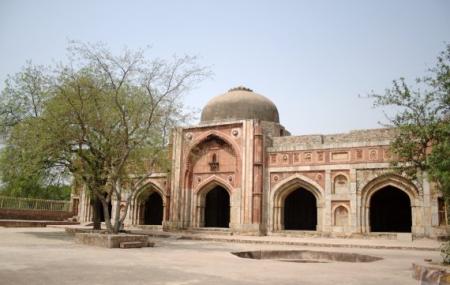 10. Fort of Feroz Shah Kotla:
Located on Bahadur Shah Zafar Marg.
This place is yet another famous haunted destination in Delhi. The place is said to be haunted by thousands of djinns. People have said that they can hear and bump into invisible people suddenly whenever they have visited this place. Many locals every Thursday get together to make peace with the spirits by saying prayers and performing rituals.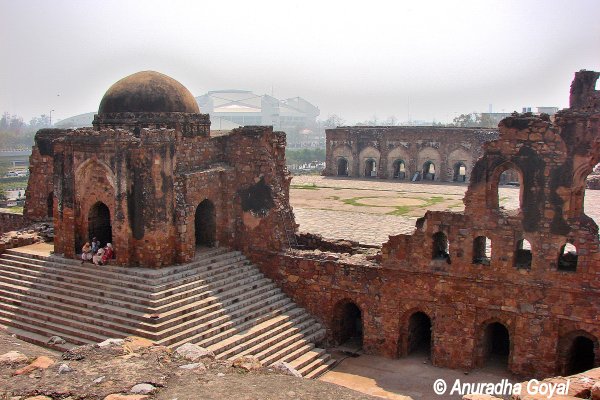 ...