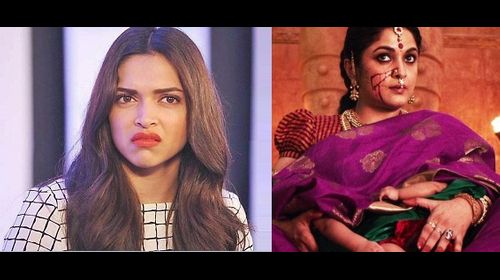 A relationship between Indian mom and a daughter is of a best friends, they love each other beyond words, they fight, they argue with each other like maniacs and protect each other from everything and anything in a true sense, they have each other backs. When we talk about arguments, they are the most logical and illogical arguments (mostly illogical) that can ever happen and for the whole family it is the entertainment channel, they switch off the television and watch the beti-maa ladayi. If by chance you both decide to play cool and silent in the house, the family members have their own assumptions ready that why there is no shouting and yelling in the house?
Here are some arguments that happen between every Indian mom and daughter:
1. Mother: At least learn to make tea, what will your mother in law say that your parents haven't taught you anything.
2. Mother: Couldn't you find a shorter dress than this?
3. Daughter: Stop controlling me from going out, I can take care of myself. (Followed by loud cries and grounded for a week at least)
4. Mother: Why can't you keep your room cleaned and tidy? How will you manage to stay with your in-laws? No one over there would clean your room for you or pile your clothes together. Better learn now.
5. Mother: Learn to eat green vegetables and healthy fruits ("Kal ko bacha Kaise karogi")
6. Daughter: Mom, I think I am falling sick. Mother replied: "Aur karo raat bhar chatting, phone ko aag laga dungi".
7. Daughter: I need clothes I am out of clothes. Mother: There is no place to put extra clothes in your closet and you need new ones already. (Followed by a lot of yelling and disagreements).
8. Mother: This is the perfect age to get married; I want to see my grandkids before dying. Can't you just give me that happiness? At your age, I had you and you are just busy making your life harder. Come on your senses at the right time or else you won't get any good and subtle guy.
9. Mother: I don't understand why you are so disorganized; you need to learn time management. What will you do after marriage?
(Everything just goes round and round of marriage)
10. Daughter: Why can't I sleep peacefully in this house? (Maa, please sone do) Mother: Have you looked at what time is it? You can never come near to improve yourself. "Pareshaan kar diya hai"...
We all love our mothers; they are everything that we can ask for. Our mother, best friend, supporter, and a protector. For every daughter, the most difficult thing is to leave her mother and go on her own paths because she has a habit to be around her.
What arguments do you have with your mother? Did we leave any arguing point between the duo?
...