As soon as the clock hits Bigg Boss 13 timing, we leave all our work and goes towards the TV to switch to our favorite reality show, that is, BIGG BOSS.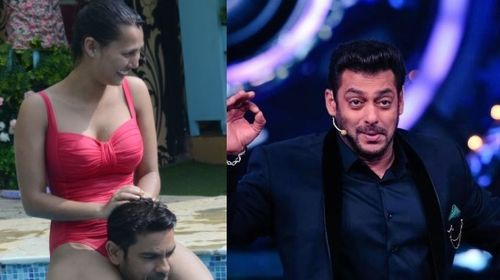 People say, it has over drama and non-sense arguments, but, isn't it the best excuse to watch it because who doesn't want to watch drama, which is not related to their lives? And not just the drama, we love to watch Salman Khan on Bigg Boss.
Lol, don't judge me, yet, yes, you can call me selfish, but I do love the show only because it makes me feel good about myself as a person. Below are some good reasons why we all love to watch Bigg Boss:
Our BHAIJAAN Salman Khan on Bigg Boss:
The anchor of the show, none other than, our SALMAN KHAN whose presence is enough to get the desired TRP and love from the audience. I love watching him and would always do because he is the best.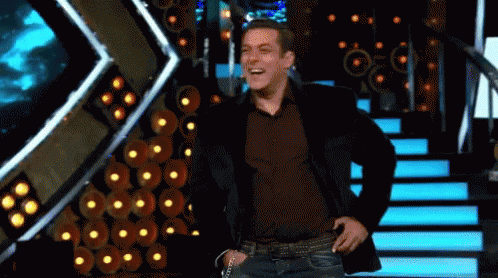 Laughter is the best policy:
Sometimes, the people living in the house do such stupid things to take revenge from the housemates that gives us the best laughter of all time and who doesn't like to laugh at others? Okay, it is mean, but they are funny.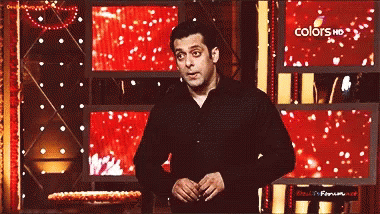 Bigg Boss TRP KE LIYE KUCH BHI KARENGE:
They will get bald or even would get ready to apply the permanent tattoo on their bodies just to get the TRP and it does attract me to see, how stupid people can be but I love watching them because it needs guts to step up and show such bravery.
Bigg Boss Fights are entertaining:
We are Indians and we love to watch people fighting while we will see them with popcorns in our hands. Yes, I love to watch them fighting for eating all the eggs or drinking their share of milk. It is annoying, but entertaining.
The best way for self-discovery:
Because seeing such a show would help you to know, what kind of person you should be and what kind of person you should definitely not become. Bigg boss is the best way to discover your new self.
Bigg Boss Helps you to forget all your tensions:
For an hour, you forget about the problems you are having in your life because that is nothing in front of people facing into that Bigg Boss house and suddenly, you become tension-free.
Random Bigg Boss tasks:
If you too are the fan of Bigg Boss then you must know the types of tasks they get, it is senseless but fun. The housemates fight like a cat and a dog over the random tasks, like, putting things on each other's face to let them surrender and by anything, it means worst to worst things they find in the house (remember the mirchi scene on Gautam Gulati?). It is disgusting, but entertainment forces our eyes to do so.
Bigg Boss weekend ka vaar Salman Khan. The way BHAIJAAN lashes out at people:
The WEEKEND KA VAR is the best episode of the entire week because that's when Salman Khan, kicks the asses of the housemates who were indulged in any kind of fight, arguments or breaking the house rules. I love it when people get to listen to his angry tone.
The real-life of our celebrities:
I love to watch people with their real attitude and behavior because on TV, everyone shows their fake self, but this is the only platform where you can see their real colors.
After-show Bigg Boss controversies:
Do I need to say more? Because we all know there are many controversies, which can happen after the show like, some getting married, but getting a divorce soon or some finding their real love.
Bigg Boss 13 date and time has been revealed, Bigg Boss starting from this month of September.
...