You find a lot of people in life who love dressing up or styling, but how many of them love fashion? Fashion in its purest form, fashion in its purest fan who knows the difference between a purse and a baguette? Who would binge watch on Gossip Girl endlessly just to enjoy the fashion? How many of you would sit through the entire movie Aisha so long you get to marvel at all those clothes?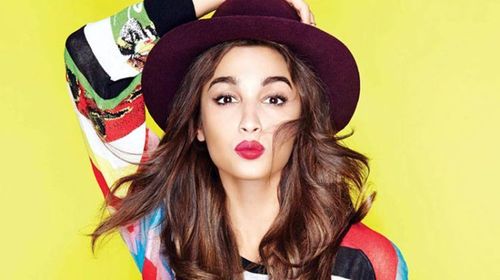 Do you? Let's find out if you are. Here are ten signs that prove you are a fashion addict.
1.) You help your siblings while before they go to a party. You know what would look good on your dumbass sibling.
2. Even if you are left with a thousand bucks in your wallet, you would invest in fashion. Clothes are fashion, but not all clothes are fashion too.
3. When you say somebody want to make a career in fashion because they like dressing up you feel the need to slap in the face. Fashion involves education, research, history and design and not an Instagram handle and an access to Sarojini Nagar.
4. You would sit and discuss the latest Jacquemus collection or the launch of Chopard's store as if you are in a deep conversation with Anna Wintour herself.
5. You spell out each and every label properly, no Italian does not scare you neither does French. You care enough to Google brands name and its accurate pronunciation.
6. Your blood boils when you see somebody wearing boots in summers and floral and tropical prints in winters. You want to teach them, guide them and reinvent them.
7. No matter how costly the subscription of fashion magazines becomes, your loyalty stands with Vogue or Bazaar, you will go through all of them.
8. You know that faux is pronounced as "fouh" and not fox. You feel sorry for the ones who cannot think beyond the wild-wild animal that is fox.
9. Your one true goal in life is to achieve and accomplish so much that you can change couture as couture changes with every season. You cannot wait to be rich and attend fashion shows and buy couture directly from the latest collection.
10. You are beyond Zara and Forever 21, you don't care if people think your dressing sense is wonky or too extreme, you simply don't sit with them.
Oh, I am so lit!
...