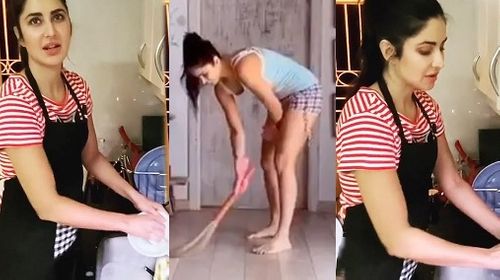 Some don't tell their dirty secrets, and some say! But after researching a bit, I got to the conclusion that there are still some secrets other than the dirty ones which your friend never told you.
Maybe, out of embarrassment?? MAYBE.
This article is all about your friend's secrets. Getting the vibes? Felt the sensation of tickling all through your body just like the aunties/uncles of your street who are more interested in other's life.
Well, today is that day!
I will disclose to you what all your friends are doing at their home while during the lockdown, but will never share it with you ever because don't you know that they had maintained the image of Poo of K3G for so many years and now, how would they afford to get busted?
I am really sorry for the self-acclaimed Poo's of the universe; I am going to share everything about your routine during lockdown because there is no need to be ashamed about it. Actually, it's a good thing which you all are doing, so brace yourself up, and to those "pretending to be aunties & uncles", here is their secret:
1. Dusting/Window Cleaning.
2. Sweeping/Brooming/Jhaadu at home.
3. Roti/Cooking.
4. Washing clothes.
5. Washing utensils.
6. Baby-sitting.
7. Gardening/Plucking.
Putting in all the celebrities videos was necessary here. As they can share with us about their routine life during quarantine and lockdown without thinking of how the society will judge, then why do you have to feel shy to do the household work and tell proudly to your friends if they ask?
Even guys does it too and there is nothing to shy about it, man! Apne ghar ka hi kar rahe ho yaar, padosi ka thodi. Check out the male celebrities videos aswell:
1. Sidharth Shukla doing vegetable cutting, dusting.
2. Suniel Shetty cooking food under the guidance of his wife Mana Shetty.
3. Kartik Aaryan washing utensils.
Girls and boys, you still, define universal beauty, take a chill pill and continue with the good work. Moreover, be confident of what you are doing and dump the overthinkers thoughts in the bin.
...