Mahendra Singh Dhoni, he is a world's most successful wicketkeeper, and the world's coolest captain, and if you do not know about him, then you are surely living under the rock.
Captain cool, cool mindset has helped India win many International trophies and how can we forget World Cup 2011? It was under his captaincy that India won the cup after 2 decades.
Many people wonder what runs inside his brain which makes him the captain cool? What makes him different from other leaders? Or What does he think while making strategies on the field?
Well, all the answers for all our questions will always be locked in his head, but to help you scan his brain and thought process, we got you some cool Ms Dhoni quotes to think like the way he thinks. Get ready to scratch your heads and feel motivated.
Here are those 12 inspirational MS Dhoni quotes which will change the way you think about life.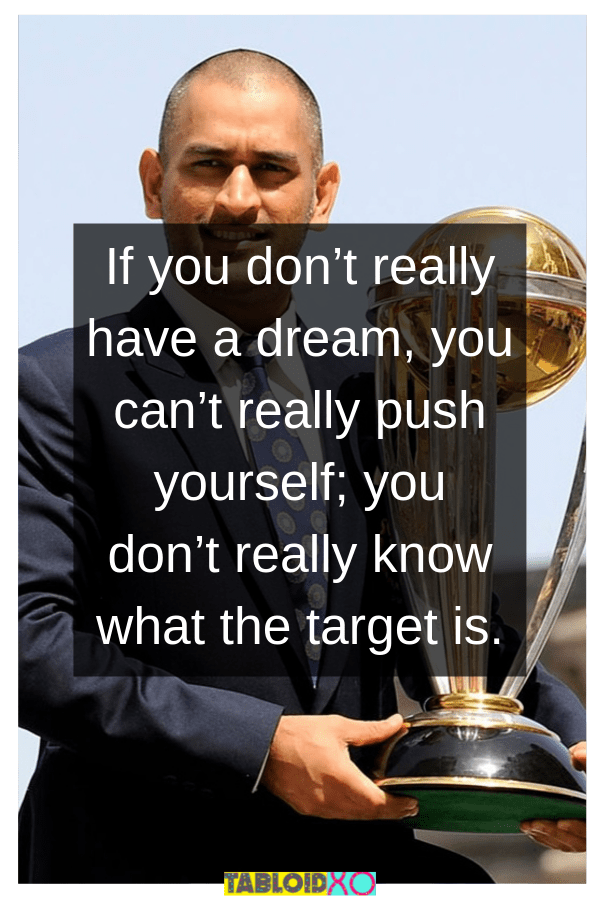 1. "You die, you die. You don't see which is the better way to die."
2. You don't play for the crowd, You Play For the Country.
3. Without any Motion or Movement, There is no Life. Forget Fear, Do Something Different.
4. WHAT DOESN'T KILL YOU, MAKE YOU STRONG.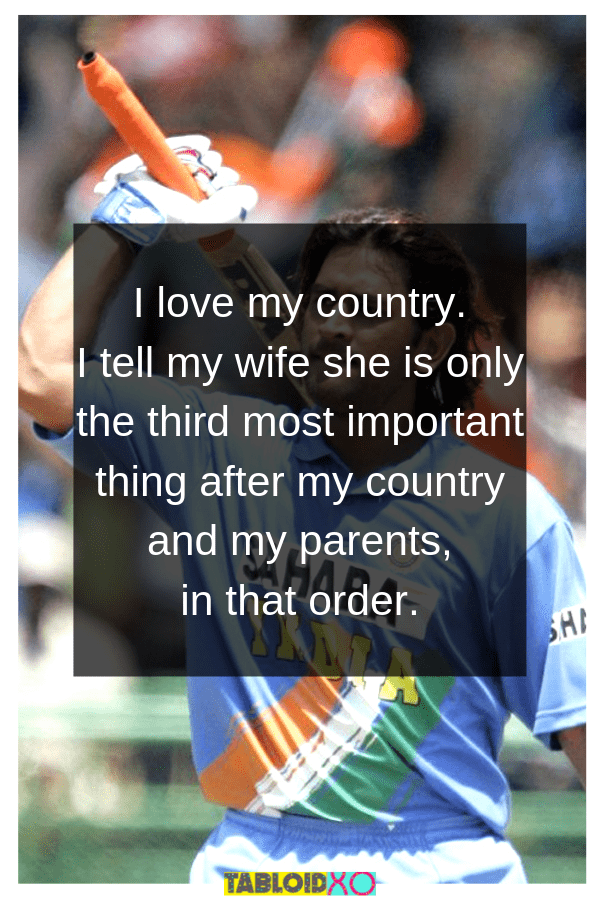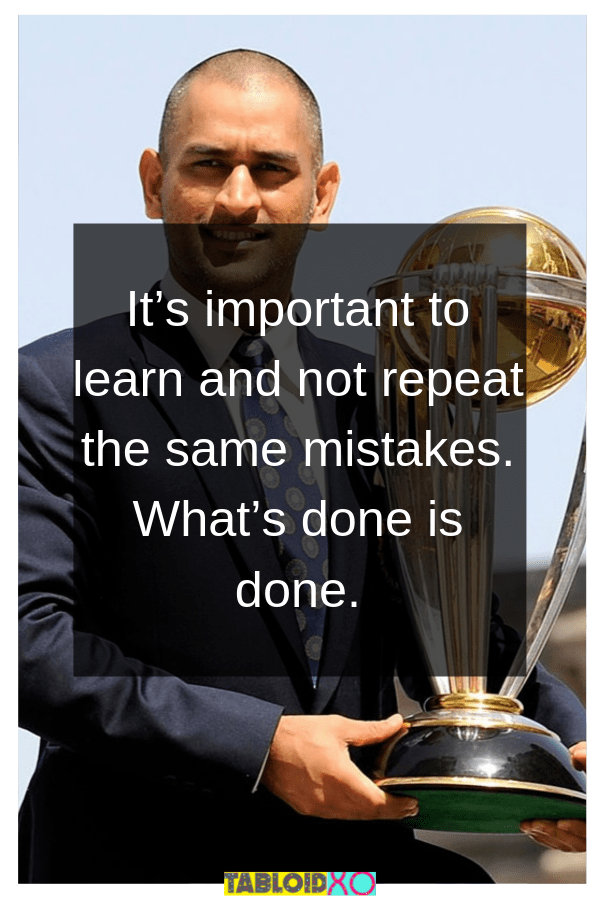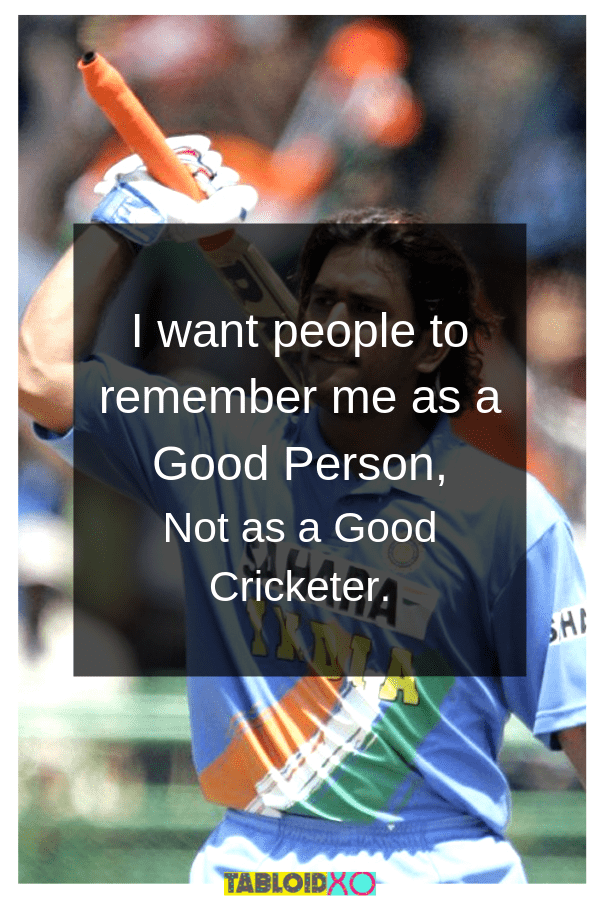 5. If you don't really have a dream, you can't really push yourself; you don't really know what the target is.
6. It's important to learn and not repeat the same mistakes. What's done is done.
7. I love my country. I tell my wife she is only the third most important thing after my country and my parents, in that order.
8. I want people to remember me as a Good Person, Not as a Good Cricketer.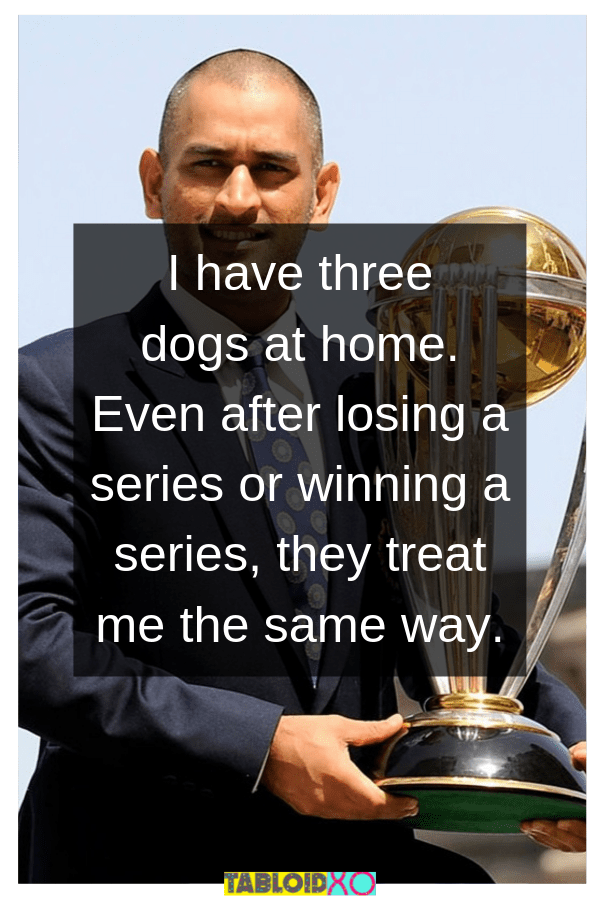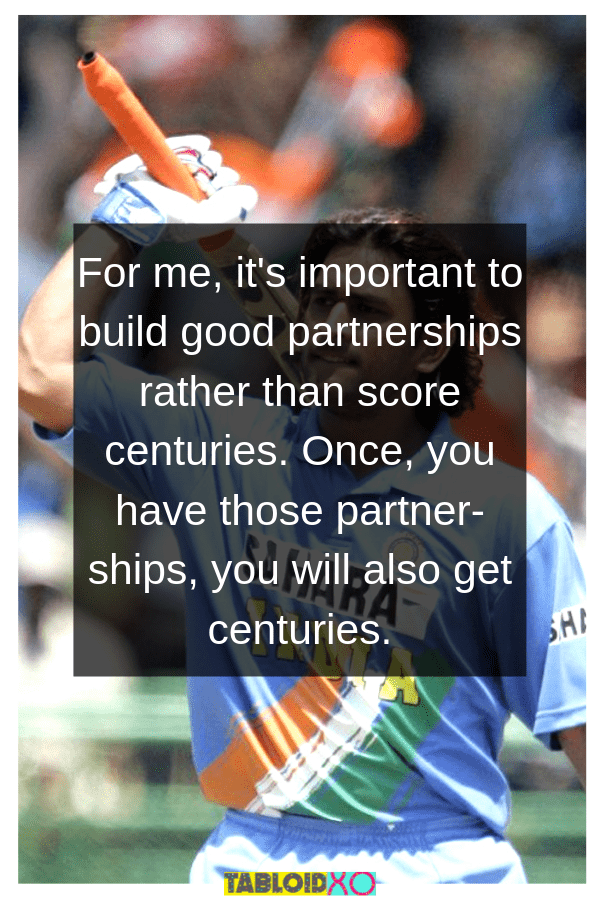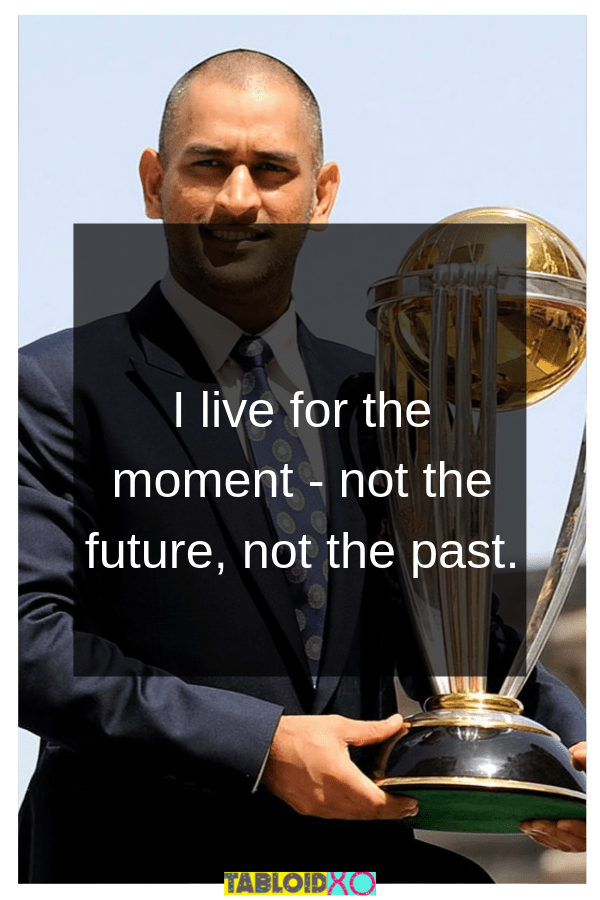 9. I have three dogs at home. Even after losing a series or winning a series, they treat me the same way.
10. For me, it's important to build good partnerships rather than score centuries. Once, you have those partnerships, you will also get centuries.
11. I live for the moment - not the future, not the past.
12. Life may have its bad days, which leave you feeling demotivated, but don't you worry!" Always Remember That: "PICTURE ABHI BAAKI HAI MERE DOST".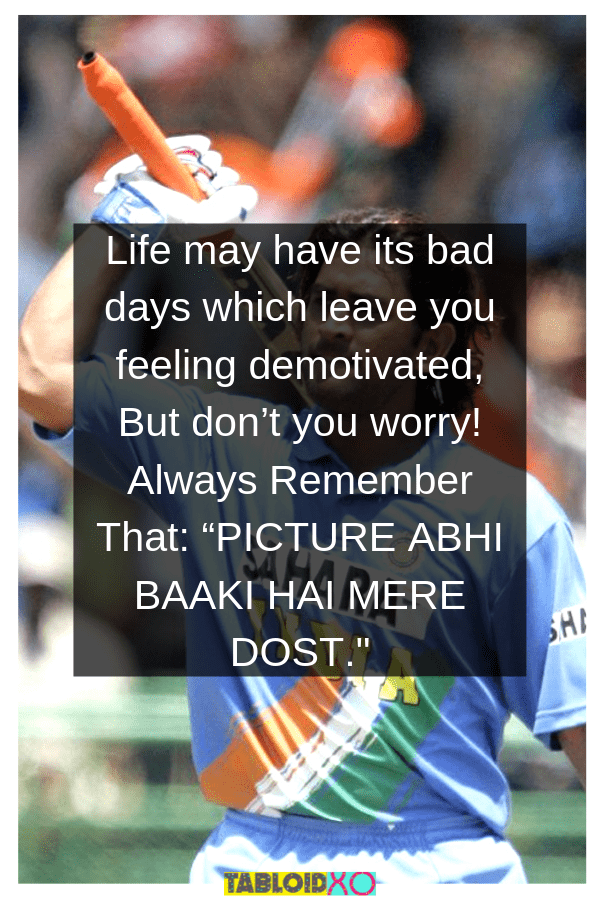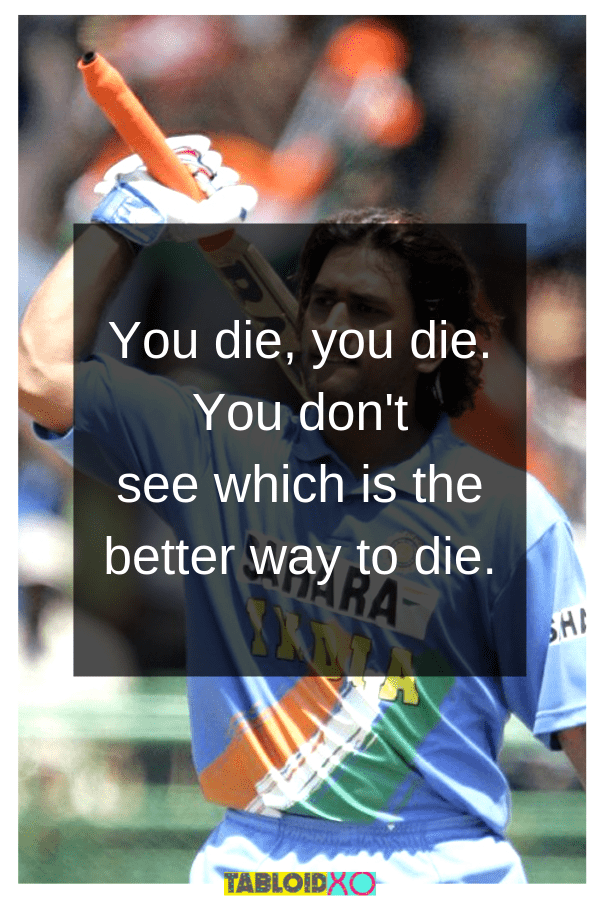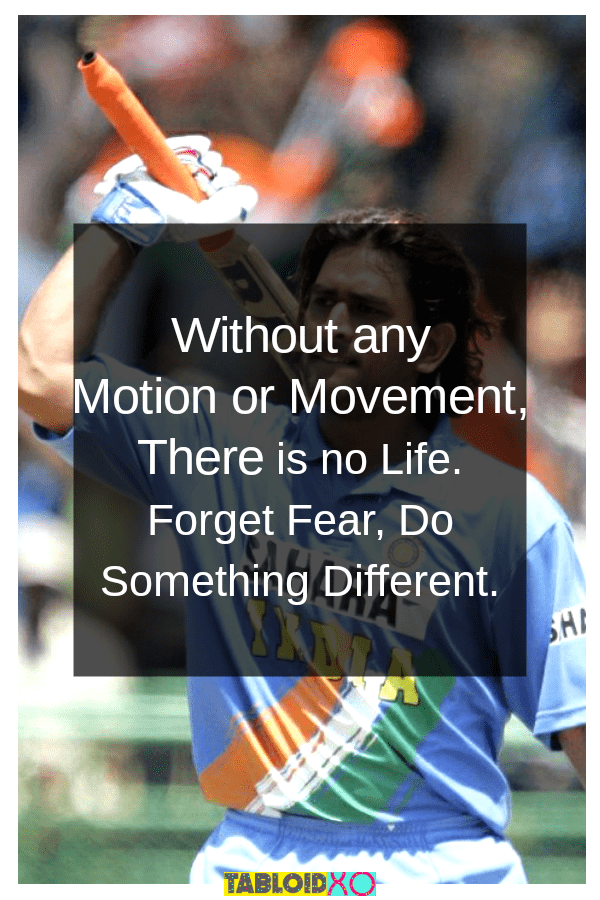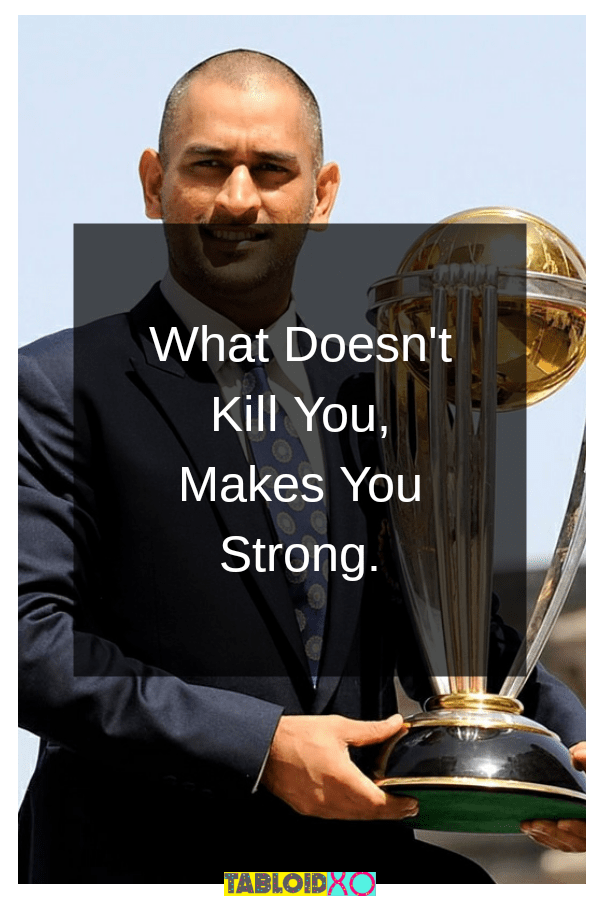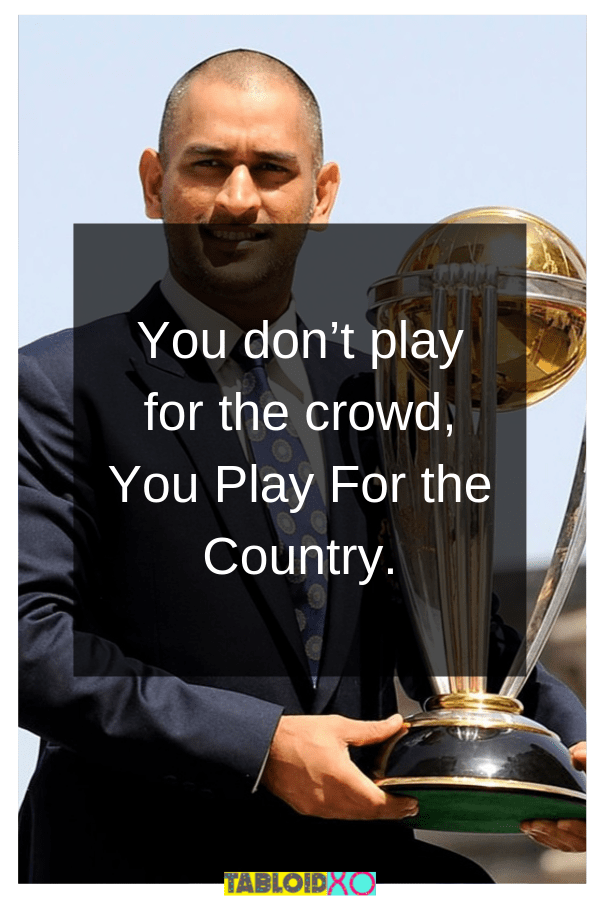 Design credits: Diya Garg.
...