"The only truth is music." - Jack Kerouac
Music can do crazy things to you; it can make you smile, laugh and cry at the very same time. It helps people to express their feelings when words become less and emotions have to speak. It is the only thing where people find peace with especially music lovers because, for them, music is their savior from every problem and the sound of it makes them feel calm and relaxed.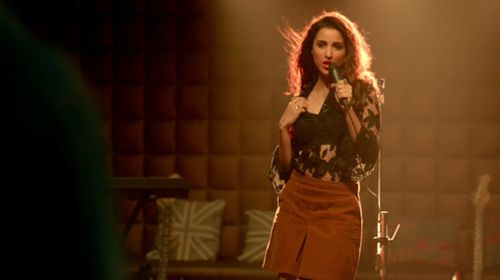 Today I have come with the things that only music lovers can relate to. So, this article is dedicated to all the people for whom music is their life...
No drives are possible without music:
Be it a short drive or long drive without music drives seems meaningless and the sound of songs makes every drive soothing and acceptable.
You need to listen at least once in a day:
After a long day at work or anywhere, you feel this urge to listen to your music because it makes you feel less tired and more energetic.
Your albums are always up to the date:
Your music albums are always up to the date according to new releases of albums and singles. Your albums can never go out of fashion and no one can call it old.
You always have your earphones:
While traveling to city-to-city or traveling through the car, you always have your earphones handy because you have timings for your music, which you can't afford to miss.
You have your memories attached:
With some of your favorites, you have your memories attached like "Yeh Dosti" when you were in school, "Channa Mereya" your first break up and many more.
Also, it takes you to a different world of imagination:
When you listen to music, you land up completely in a different zone of your imaginations where you want things to happen according to you. This is the only time when you spend some time with your dreams and ambitions.
You feel confused when people ask you about your favorite singer or song:
As no set of parents can differentiate between their kids, in the same way, you can't tell a specific song or singer as every album is a child to you and you are possessive about them.
It boosts up your thinking skills:
Music lovers listen to music when they are indecisive about something or they are confused because songs help them to think calmly with peace of mind.
You can listen to one song repeatedly:
If you love the song you will listen to that song continuously until you find the other one to get attached to, as you never get bored with music.
When you jam plays on the radio:
You feel energetic and lucky when your jam plays on the radio as it gives you a surprise of your day and suddenly it makes your day even better.
You don't mind to go alone to your favorite music concerts:
If you are unable to gather your friends or family together for a music concert, then you can totally go there all by yourself ALONE because there is nothing more important than music.
You don't like people who don't like music:
Apparently, you just can't feel connected with such people who don't listen to music. So, you just decide to have a good amount of distance with them.
Music is life for many people and it does spread happiness and gathers people together from all across the world. So, keep listening to music and keep dancing on its rhythm...
...