19 years in the industry and Kareena Kapoor slaying everyone with her charm and witty-sassy avatar. Be it Kareena Kapoor acting or Kareena Kapoor speech on various talk shows, she knows how to be herself and she is proud to be what she is today.

And we are proud to have her as our Desi superstar.

We know she owns two main surnames of this Bollywood industry in her name; The Khan and The Kapoor. So we should better understand where the royalty comes from. Time and again, in every talk show she has proved herself that she is not here to sit, back and listen to anybody on anything.
Check out some inspiring Kareena Kapoor quotes which shows she is the ultimate version of real life Poo.
Kareena Kapoor Quotes 1. -
Today, I Am A Wife. All My Life I Will Work And Earn Money And My Husband Will Support Me. I Married Saif On This Condition.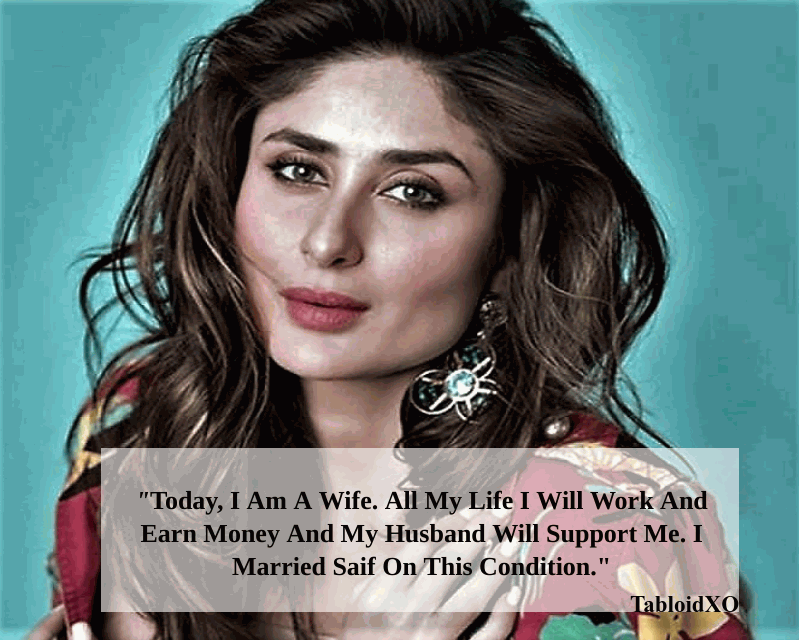 Kareena Kapoor Quotes 2 -
I Want A Man I Can Keep For Myself. I Wouldn't Ever Share My Man With Anyone Else.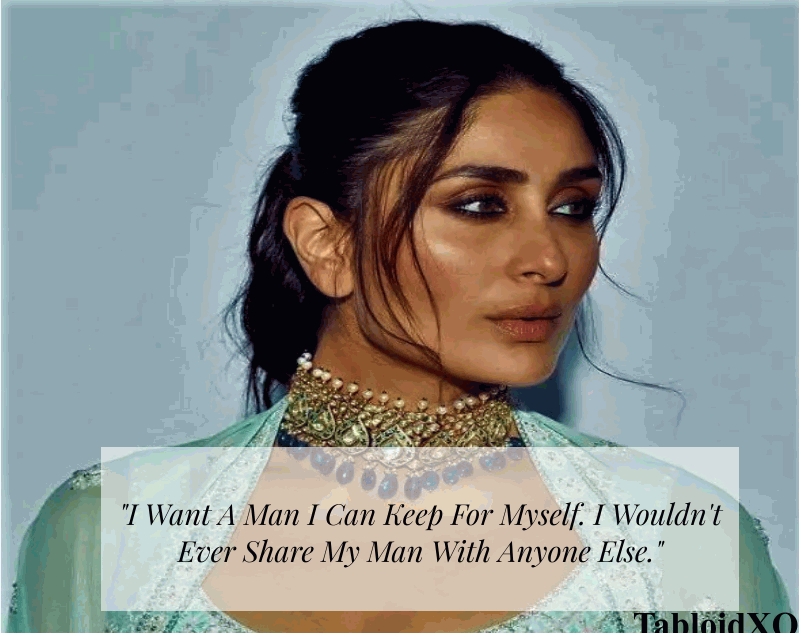 Kareena Kapoor Quotes 3 -
I'm Not Very Into Looks. Beauty For Me Is More About How I Feel, Not About What I'm Wearing Or How My Makeup Is Done. Beauty Is An Inside Thing. It's Feeling Happy And Positive.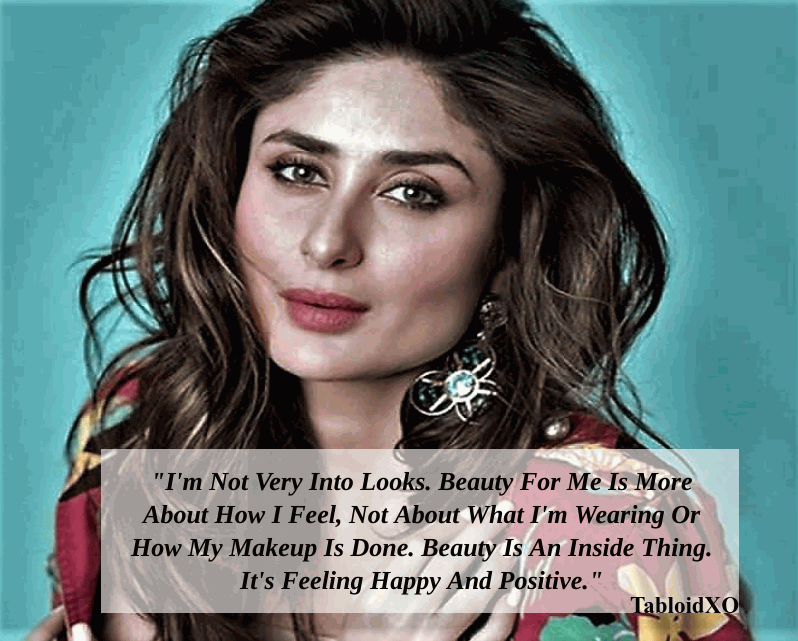 Kareena Kapoor Quotes 4 -
Actors Are Greedy. They Can Never Be Satisfied. I Want Praise As Well As Box Office Returns.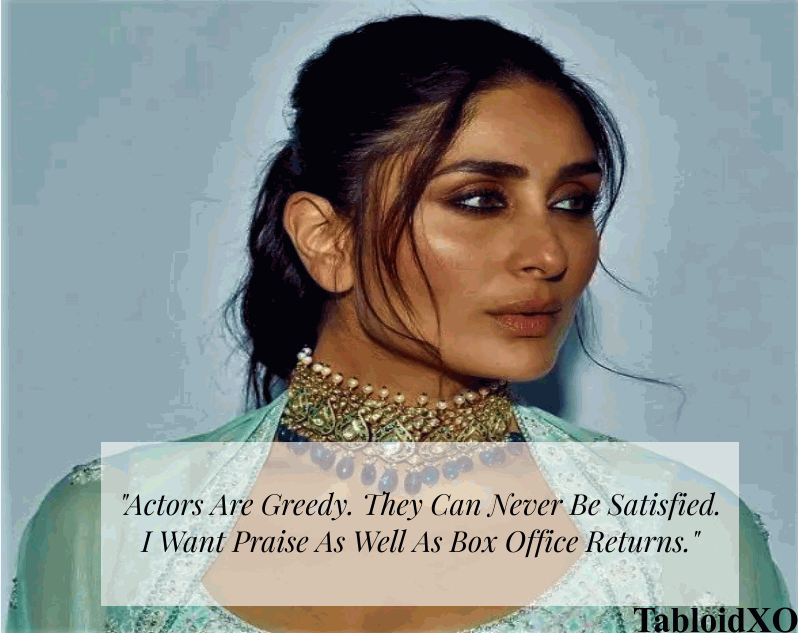 Kareena Kapoor Quotes 5 -
My Co-stars Call Me Selfish. They Say, 'You Are Only Interested In Yourself And What You Are Only Interested Is Yourself And What You Are Doing In Front Of The Camera.' I Reply, 'I Can't Help It; It's What Got Me Where I Am.'
Kareena Kapoor Quotes 6 -
Why Should I Worry About The Biological Clock Ticking? Saif Is 10 Years Older. He Should Be Worried.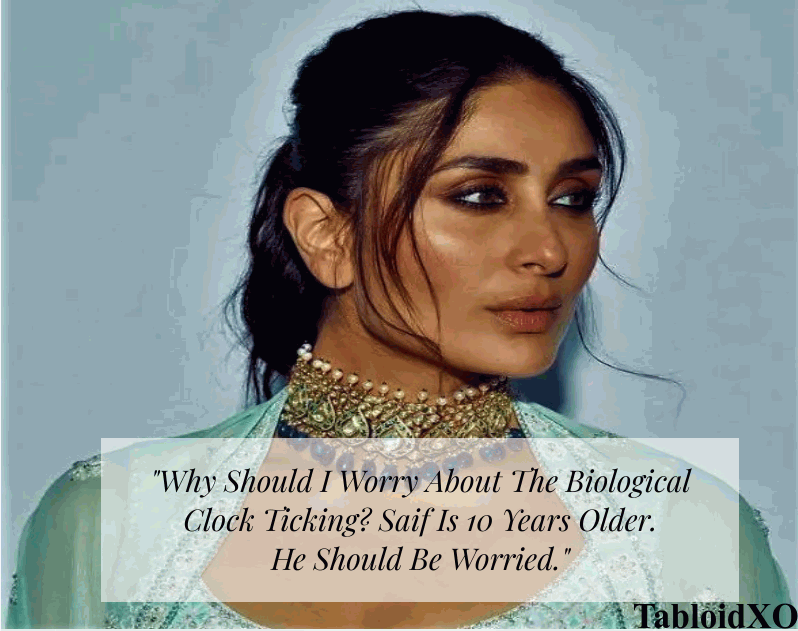 Kareena Kapoor Quotes 7 -
Most Leading Men In The Industry Have A Lot Of Money. Not Sure If They Have A Brain.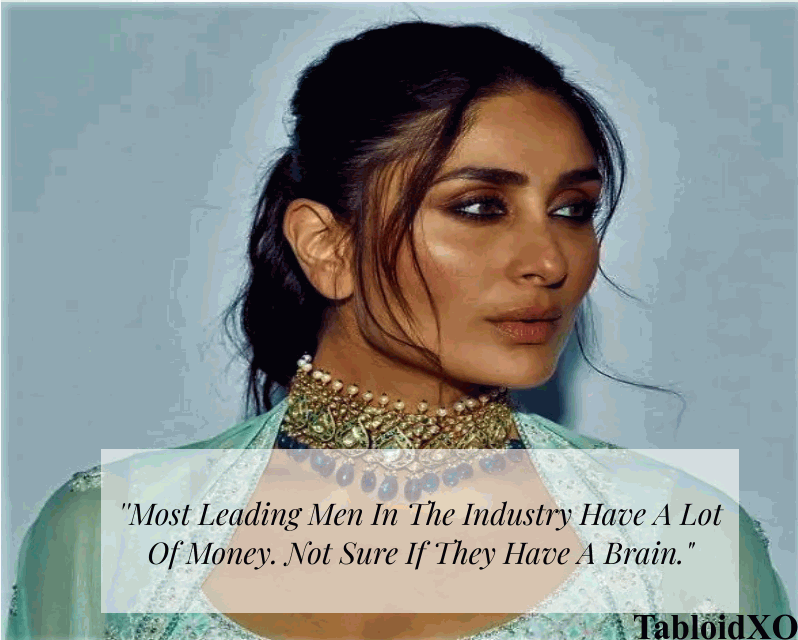 Kareena Kapoor Quotes 8 -
I Do My Own Thing. And I Believe What I Do Is The Right Thing.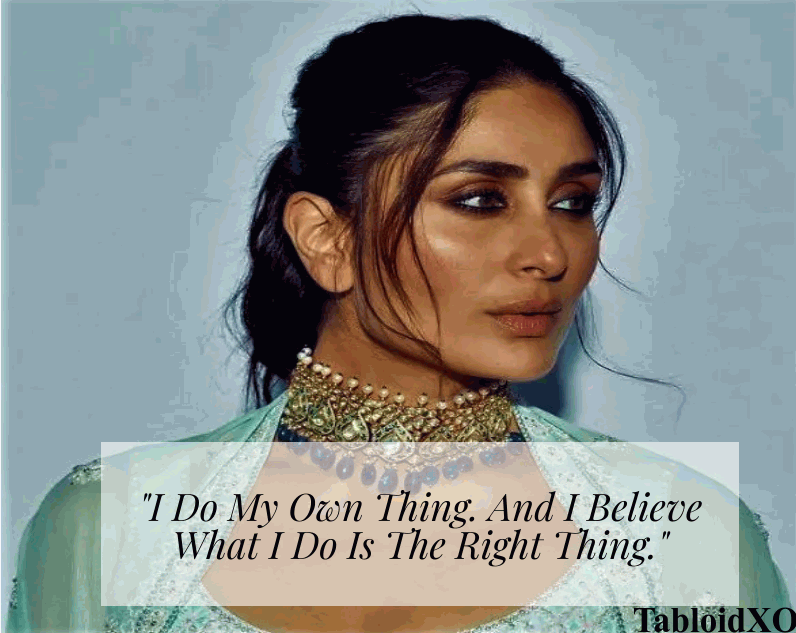 Kareena Kapoor Quotes 9 -
Being A Kapoor, Acting Is Genetic. My Sister Paved The Way For Me When She Became The First Kapoor Girl To Take Up Acting.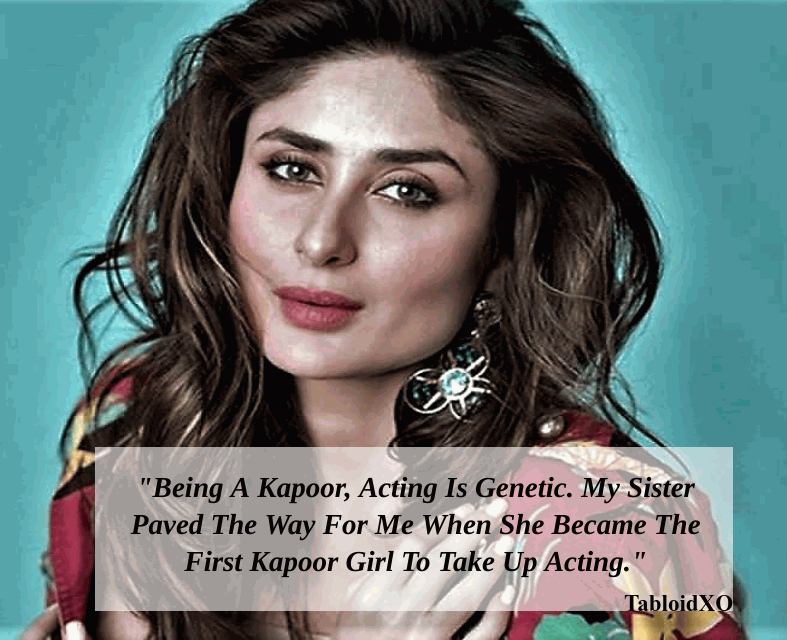 Kareena Kapoor Quotes 10 -
I'm Not Listening To 500 People, Because Everyone Has Their Own Views And Take On Motherhood. Like Always, I'm Doing My Own Thing.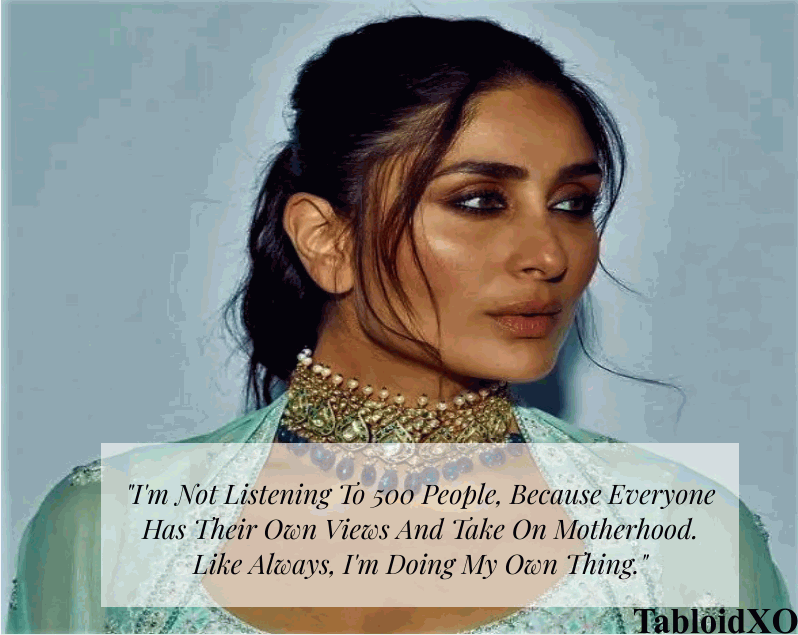 Kareena Kapoor Quotes 11 -
If I Want To Kiss, I Shall Kiss. If I Am Told That A Lovemaking Scene Is Integral To The Script, I Will Consider It.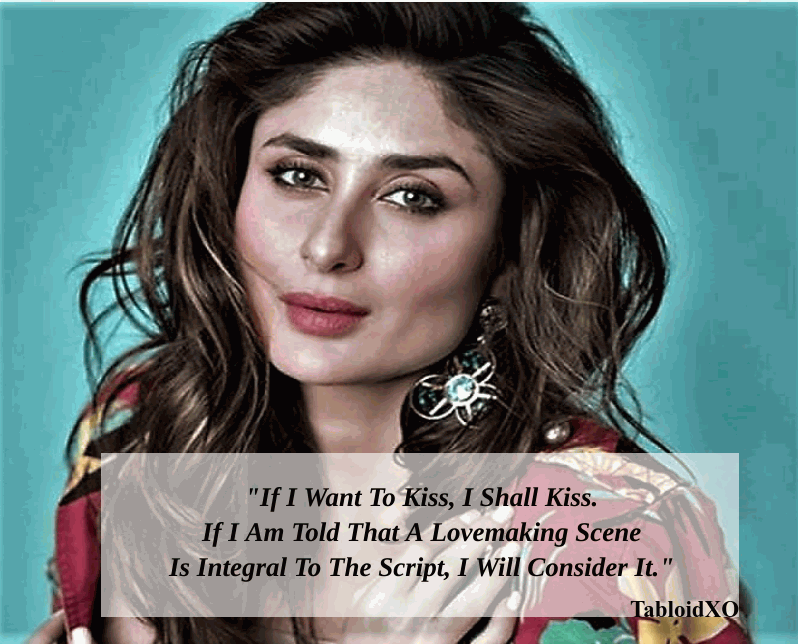 Kareena Kapoor Quotes 12 -
I Eat Only Simple Indian Home Food - Sabzi, Roti, Dal, Chawal, Ghee. There Are So Many Benefits Of Having Ghee. My Grandmother Is 84 And She Is Still Fit And Looks Beautiful.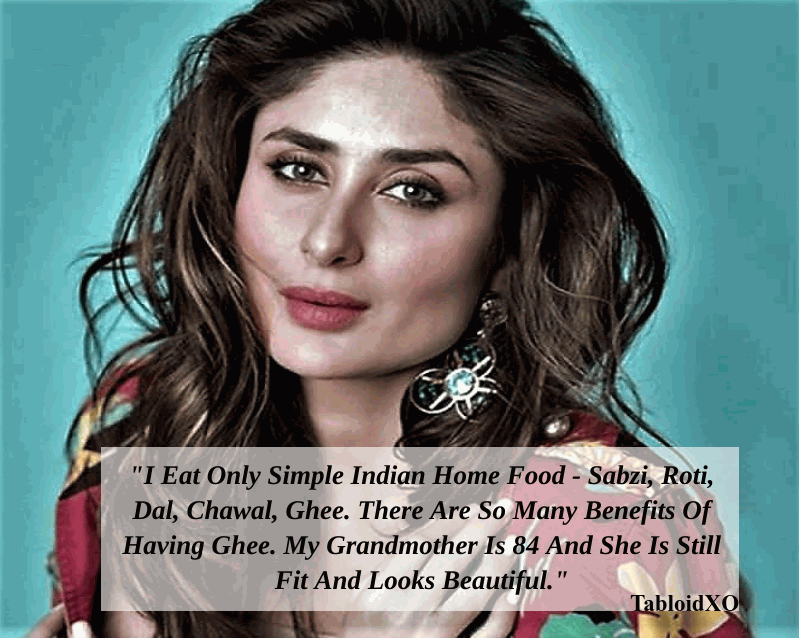 We love you, Poo!
...