Choti Diwali Pe Chote Bomb, Badi Diwali Pe Bade Bomb!
Diwali is that time of the year when everyone, regardless of the culture or place they belong to, gets in the festive mood and just can't ignore the amount of jubilance and light that comes around.

When you're grown up and living in different cities and countries, there are some things that will still make you nostalgic when the festival comes around. Let's get to the innocent cute ride of our childhood memories that will still mean the same no matter how old you get!
1. Making diya and Diwali themed bulletin boards
We've all been through those phases when our class teachers would make us do the decoration for the class and win the best board award. Drawing diyas and coloring the using our superb artsy skills was one of the most irritating and also the best parts of Diwali being right around the corner.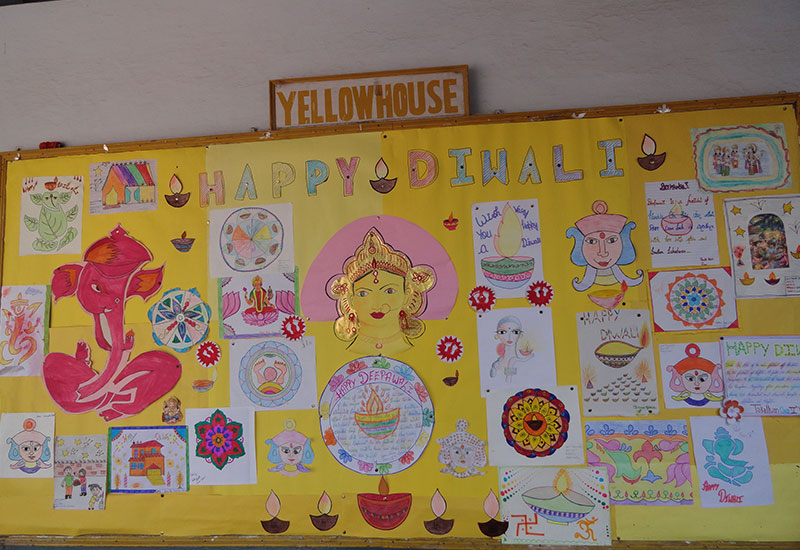 2. Unlimited Sweets
Yes! Opening your fridge to see it stacked up with all different types of sweets. That meant something- fulfilling all our sweet tooth cravings all month long.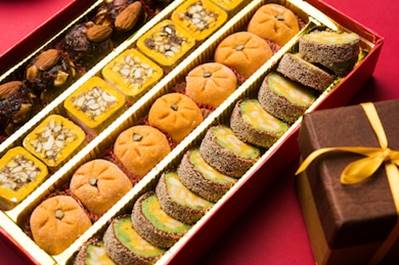 3. Shopping
Standing behind your mom and telling her which hangings would look better or if the "Shubh Deepawali" banner looks better than the one your neighbor waali aunty got, along with buying kheel and batasha.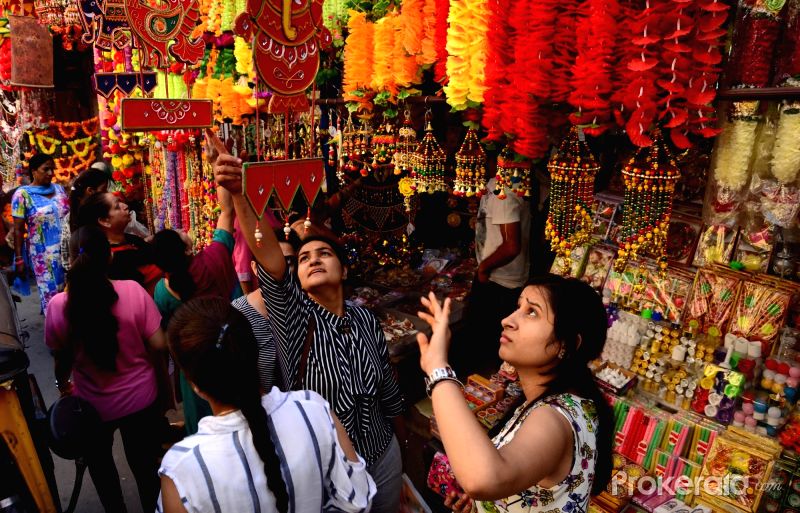 4. Formality ka Relatives se milna
No matter which exams you have or how sick you are, you HAVE to meet that relative you haven't seen in a thousand years. Or the one you don't even know the name of- yes, you got to meet them.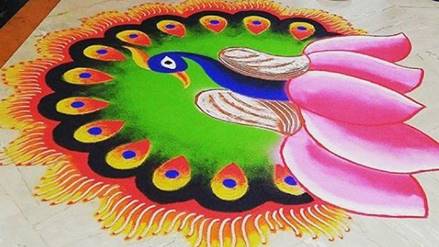 5. Ghar ki Safaai
Becoming the official maid of your house is one of the reasons Diwali is so adventurous. Climbing on every possible chair and table of the house and cleaning all the fans of the house because of course, this is the only chance mom gets to make us do all this!
6. Rangoli
We've all had that unofficial Rangoli competition with our neighbours. Even though nobody talks about it, we always peep to check if the side waali aunty's Rangoli is looking better than ours, because ours HAS to be the best.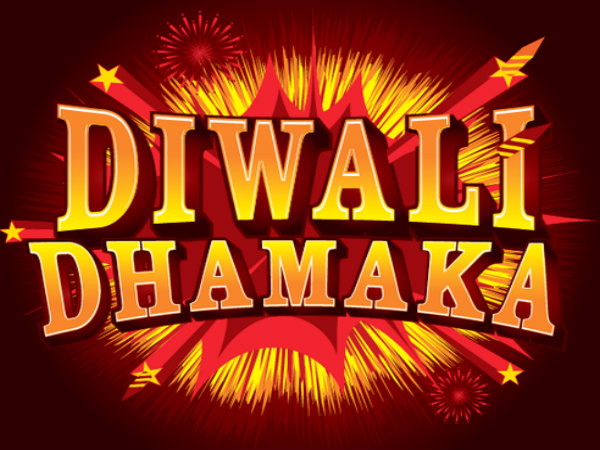 7. New electronics in the house
With Dhanteras preceding this festival and one million Diwali dhamaka offers on everything possible in this world, Diwali always meant that something new was going to come in the house.
8. Putting up the lights with dad
Thinking of yourself as the ultimate creative person and trying out all possible ways to put up the lights, here's where our electrician skills come from.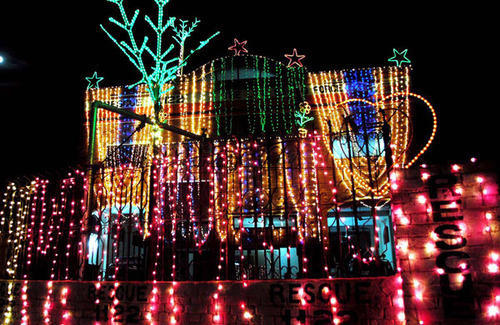 9. A LOT of Dry Fruits
Opening those antiquely decorated boxes which would later be used to store something completely irrelevant and eating all the kishmish, aah!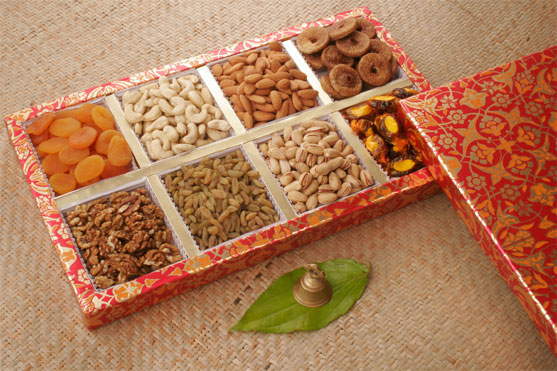 10. Decoration of the whole house
All mothers officially go crazy over this. "Beta, kitchen ke baahar bhi toh kuch lagaana chahiye?" "Chalo plants andar le aate hain, they would look good here" "Let's change the setting of the sofas" YES, YOU GET IT.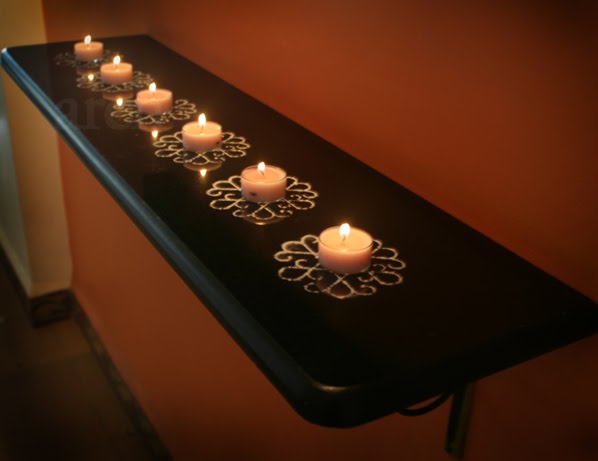 11. Rockets
Learning how to fire rockets and collecting all jumbo-sized bottles to shoot them, aiming them at the houses of the people we secretly don't like? We've been there too.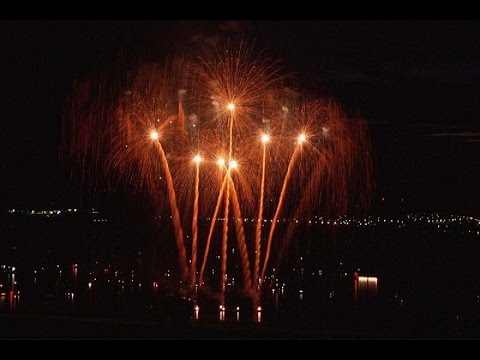 12. Anaars and Chakris
Lighting the anaars and chakris together and jumping while the chakri is still spinning, that was the ultimate thrill of life and will forever be.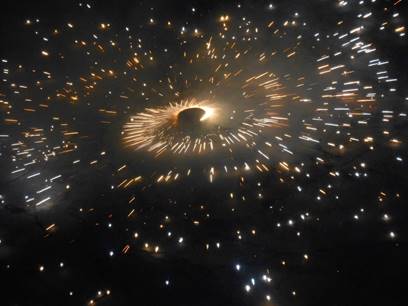 13. Returning to home with everyone present
And finally, this one. If you've ever stayed away from home, you probably understand what I'm saying. This is that time of the year when everyone finishes off their work and returns to the whole family finally present together. The love and care shared through this festival are not comparable to anything else. So wherever you are, make sure that you do these things to at least get the feeling of home even if you aren't able to go back home!
Happy Diwali Everyone!!
...