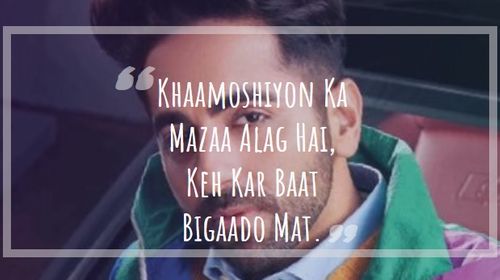 We know Ayushmann Khurrana and his abilities to make the world turn towards him. He is Bollywood one of the greatest multi-talented actor today. Ayushmann Khurrana sings, he dances, he acts, he writes song lyrics, and Ayushmann even writes shayaris and poetry.

Yes, he does all these super talented things, I think that's why he is "Ayushmann Bhava". Ayushmann loves writing short poems, and shayaris, which he has shared it on his social media profiles.
Whether this Dilli ka ladka knew or not but padosi Sharma ji knew that Khurrana ji ka ladka will something big in his life.
To all the lovely Khurrana's and all the lovely non-Khurrana's, here we got you some beautiful Ayushman Khurrana Poetry/Shayari which will make your heart melt and "Irshad" will come out of your mouth with the speed of electricity.
1. Alvida Toh Sirf Lafzon Se Hi Kaha Tha Humne.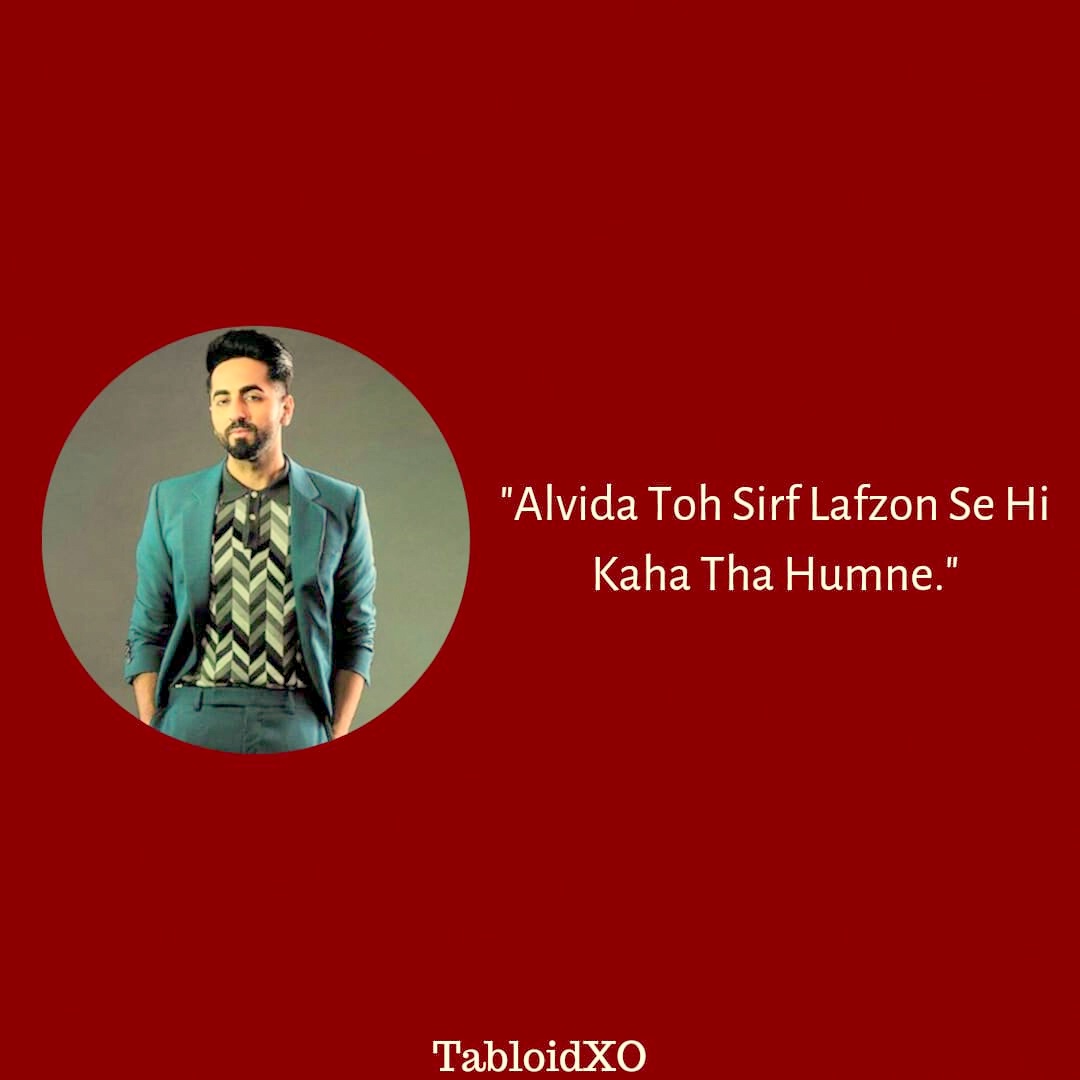 2. "Mohabbat Mein Itminaan Rakhna,
Jism Se Pehle Jaan Rakhna."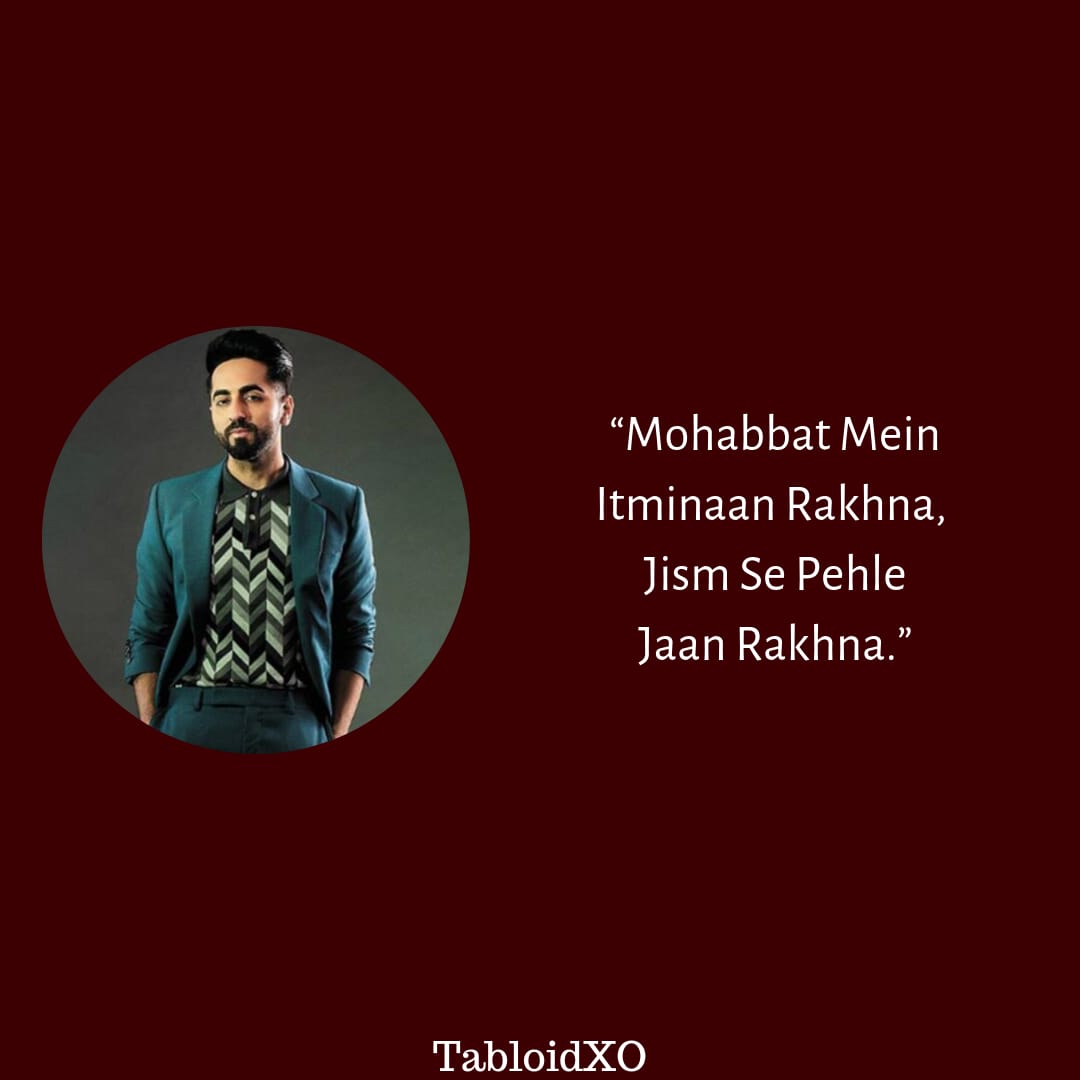 3. . Zamaane Mein Tanhaaiyon Ka Aalam Toh Dekhiye,
Hum Khud Ko Taakte Hain, Le Le Ke Selfiyaan.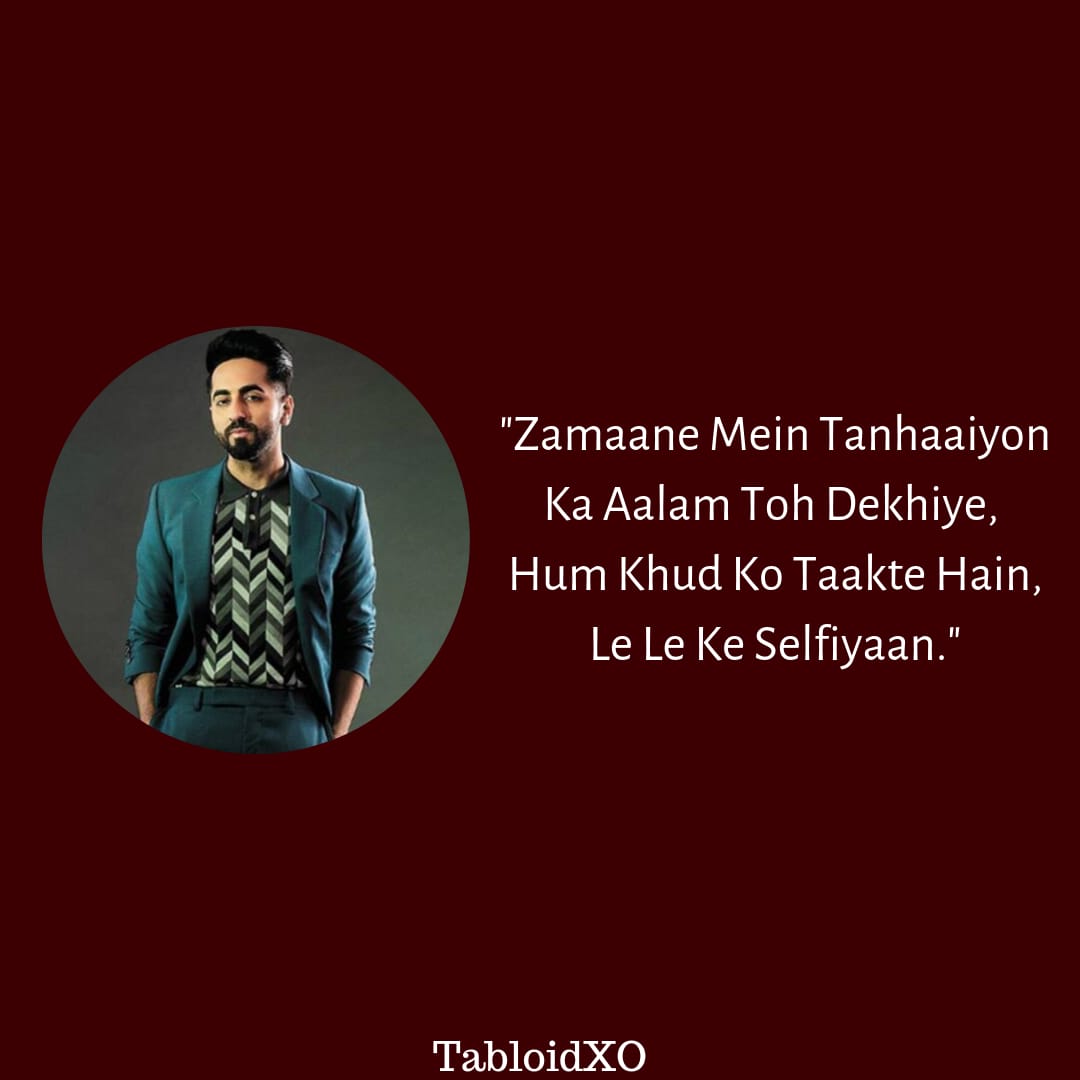 4. Safalta Ki Oonchai Par Ho Toh Dheeraj Rakhna,
Pakshi Bhi Jaante Hain Ki Aakaash Mein Baithne Ki Jagah Nahin Hoti.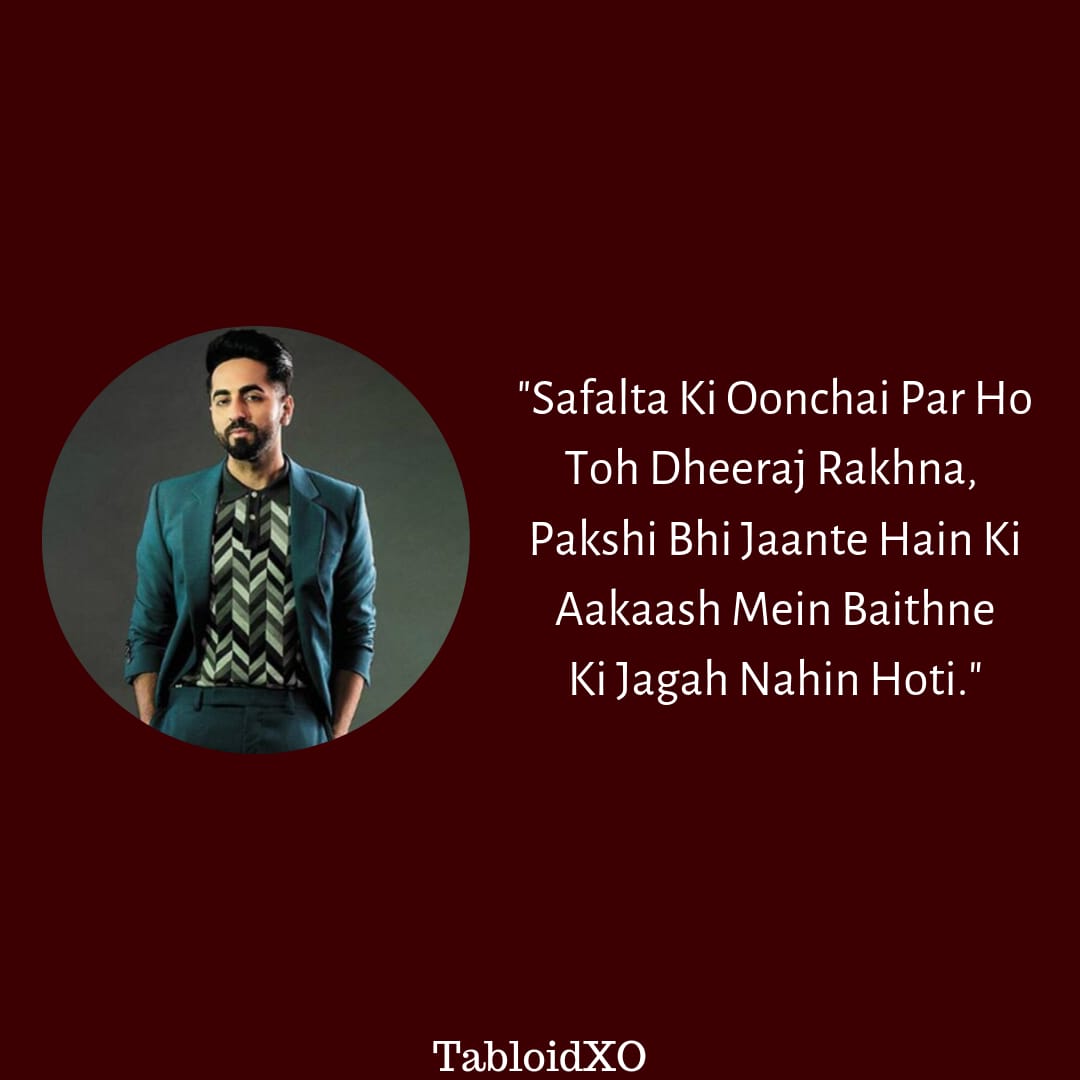 5. "Tum Is Sheher Ki Rivaayat Se Anjaan Ho Dost.
Yahaan Yaad Rehne Ke Liye Yaad Dilaana Padta Hai."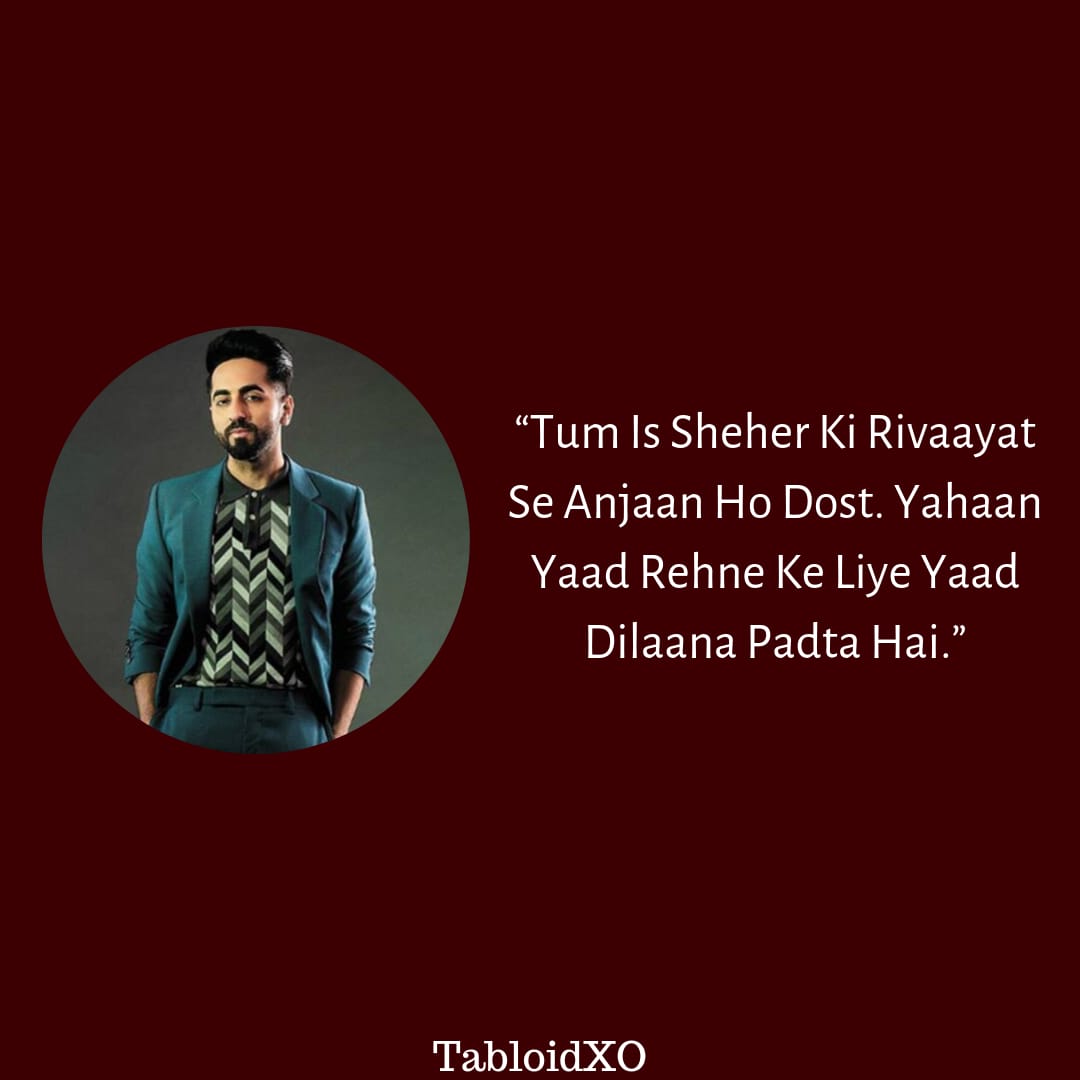 6. "Keemti Tha Woh Itna,
Ki Jaane Na Diya Usey Kho Kar Bhi."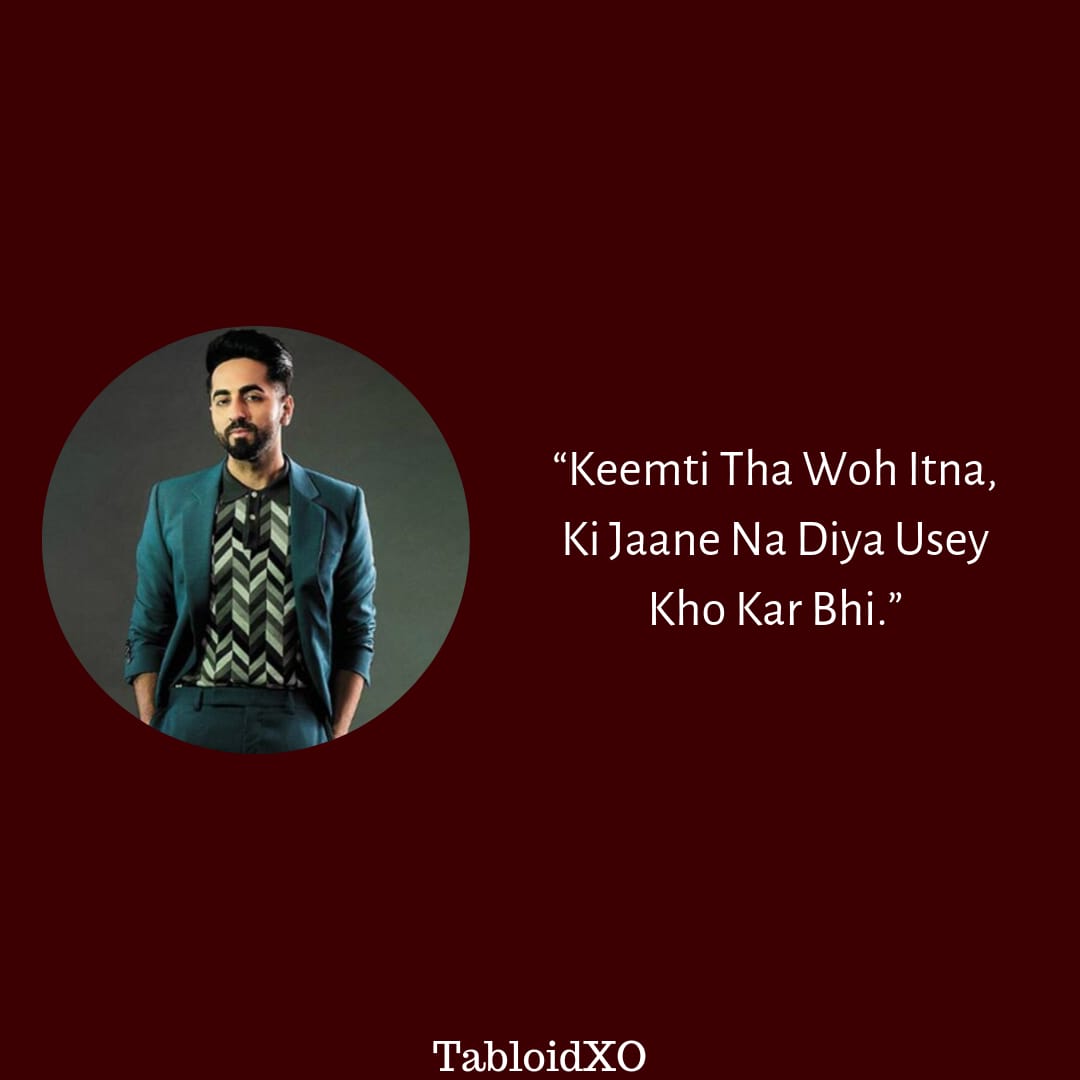 7. Yeh Toh Parindo Ki Maasoomiyat Hai Varna,
Doosre Ke Gharon Mein Ab Aata-jata Kaun Hai.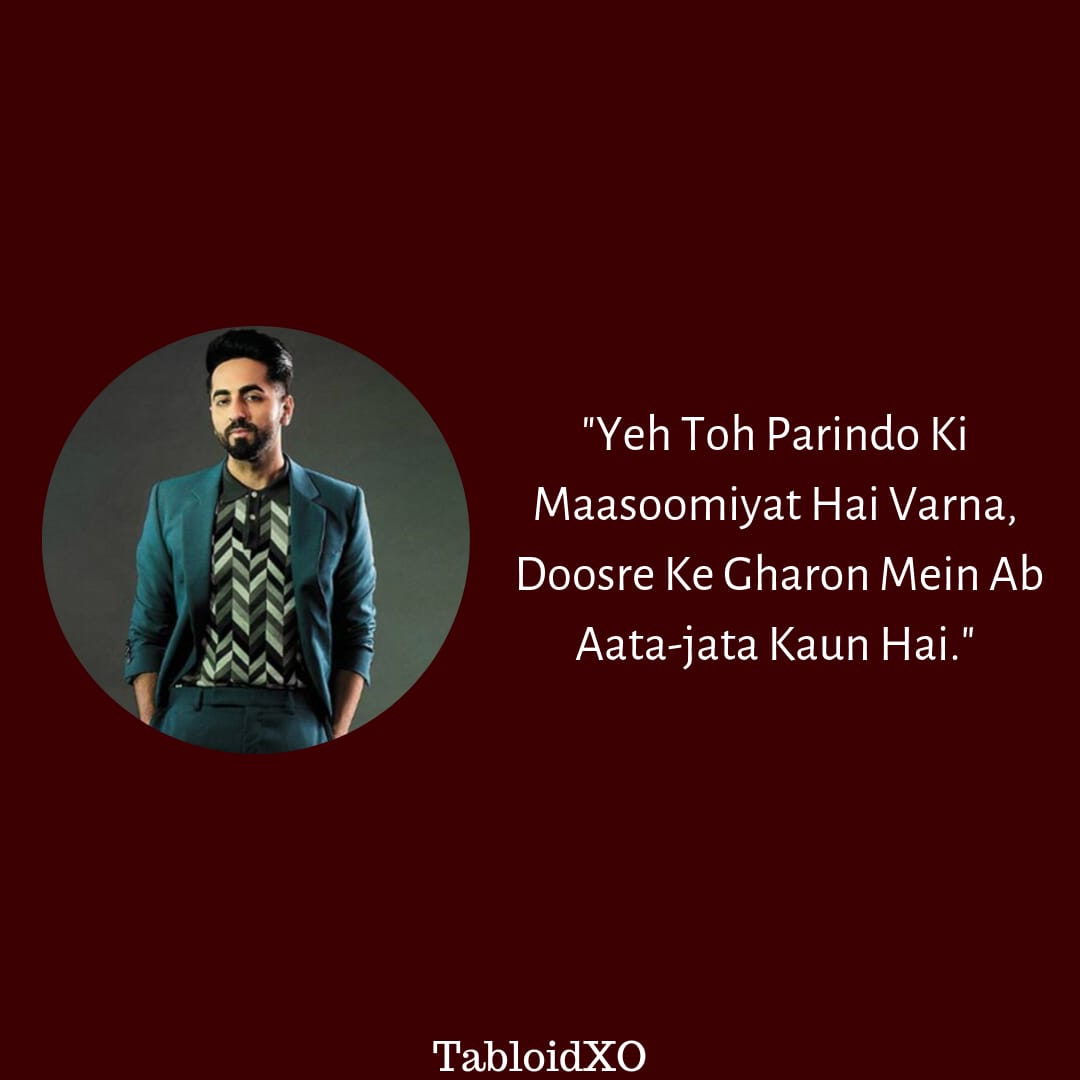 8. Pehle Dost Baney,
Dost Se Jaan Baney,
Jaan Se Anjaan Baney,
Aur Bas Zindagi Aagey Badh Gayi."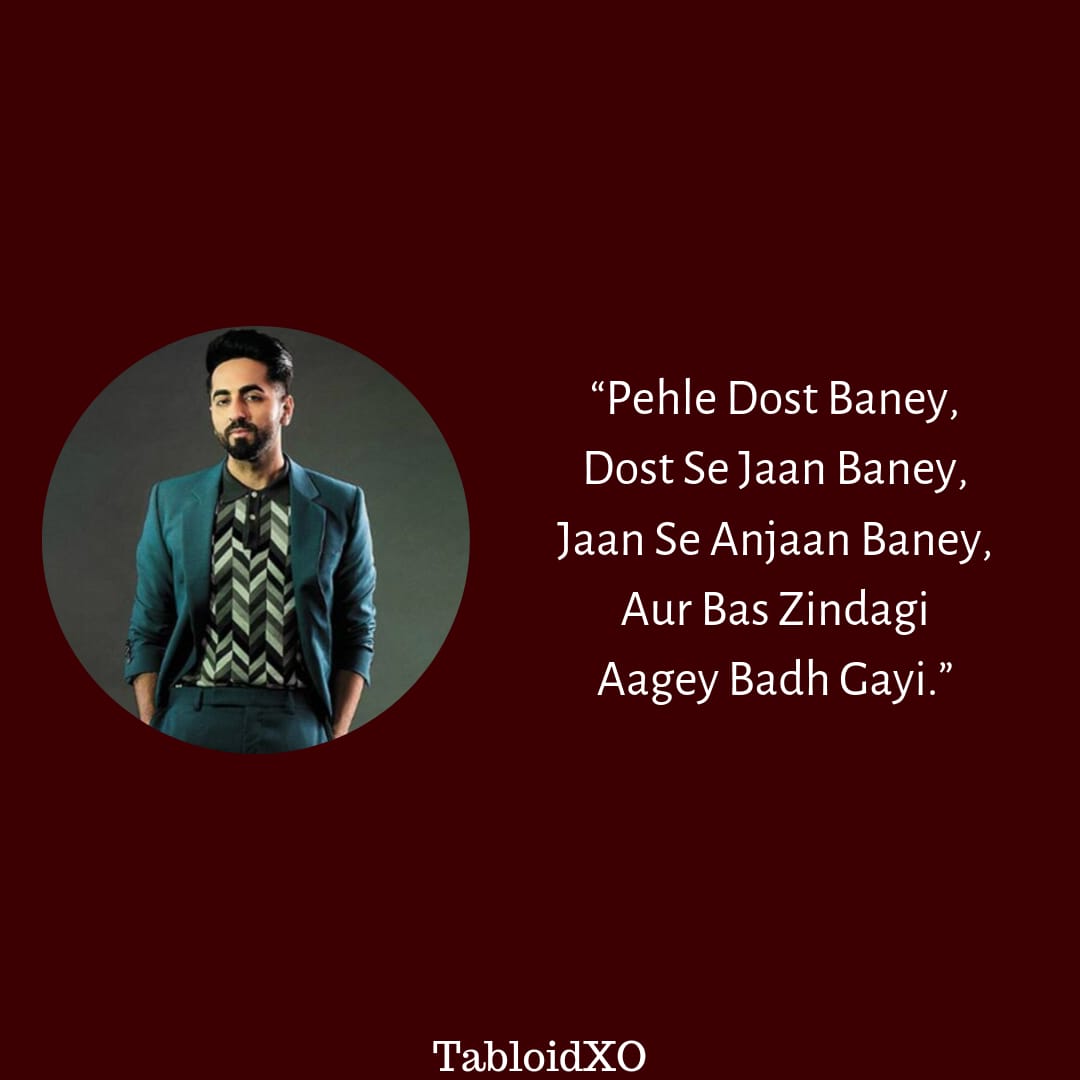 9. 1. "Yeh Kaunsa Andaaz Mohabbat Sikha Gayi Usko,
Woh Rooth Kar Bhi Mujhse Muskura Kar Milta Hai."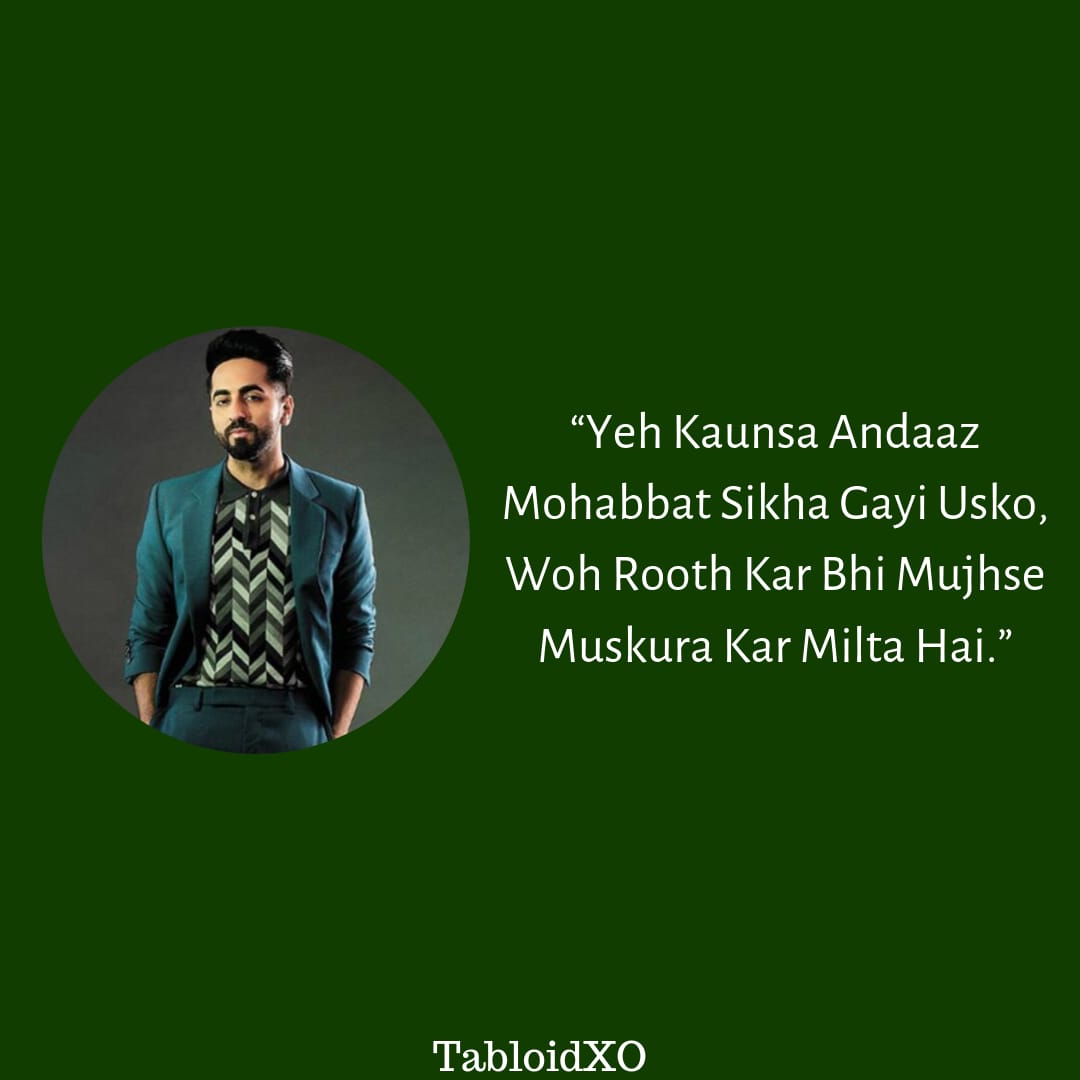 10. "Khaamoshiyon Ka Mazaa Alag Hai,
Keh Kar Baat Bigaado Mat."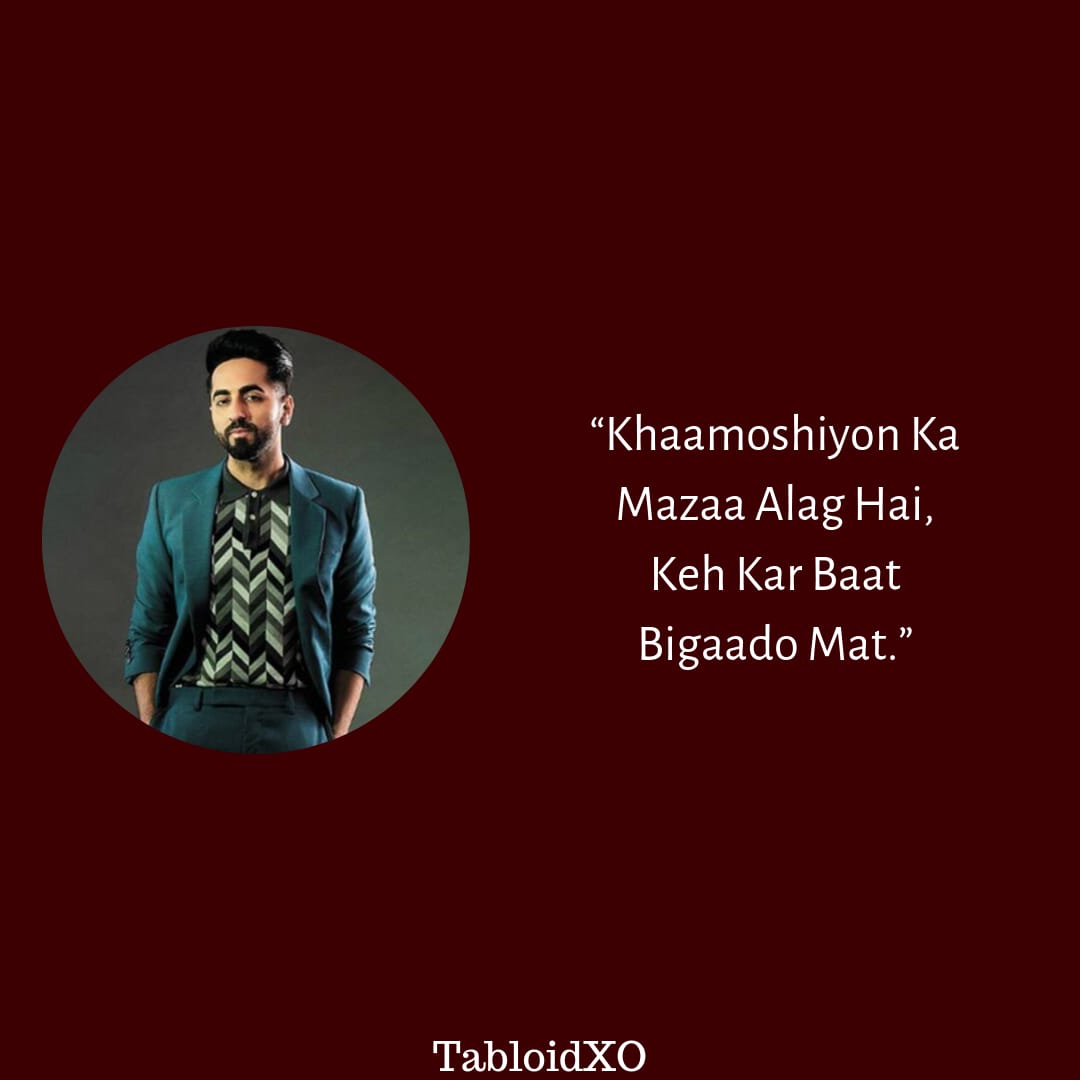 11. Aankhein Bhi Kholni Padti Hain Ujaale Ke Liye,
Keval Sooraj Ke Nikalne Se Hi Andhera Nahin Jata.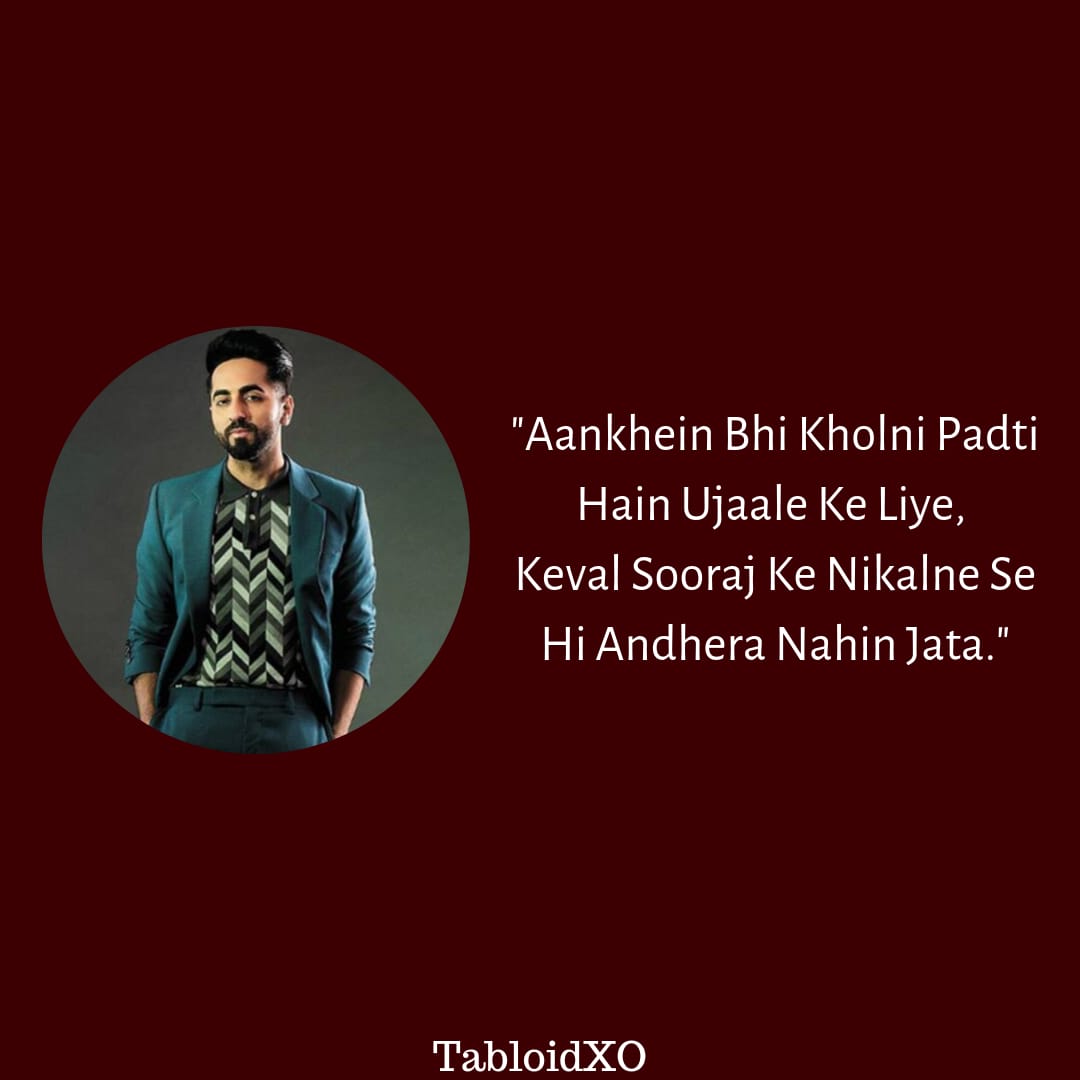 12. "Bachpan Mein Papa Ki Lagayi Bandishon Ko Todne Mein Bahut Mazaa Aata Tha,
Ab Badey Ho Kar Khud Par Lagayi Bandishein Todi Nahi Jaati."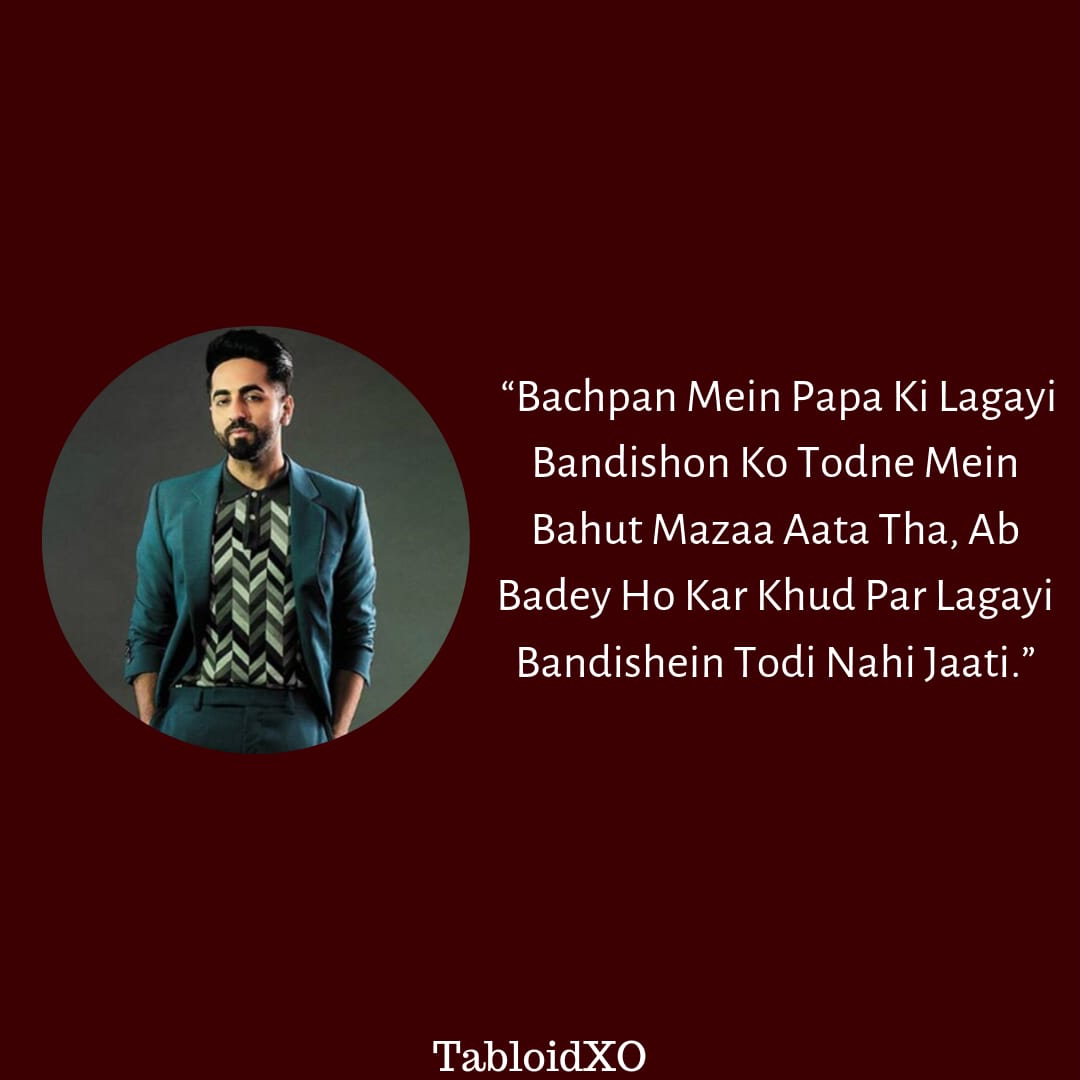 13. "Zikr Tera Har Lafz Mein Karoonga,
Fikr Na Kar, Tera Naam Na Loonga."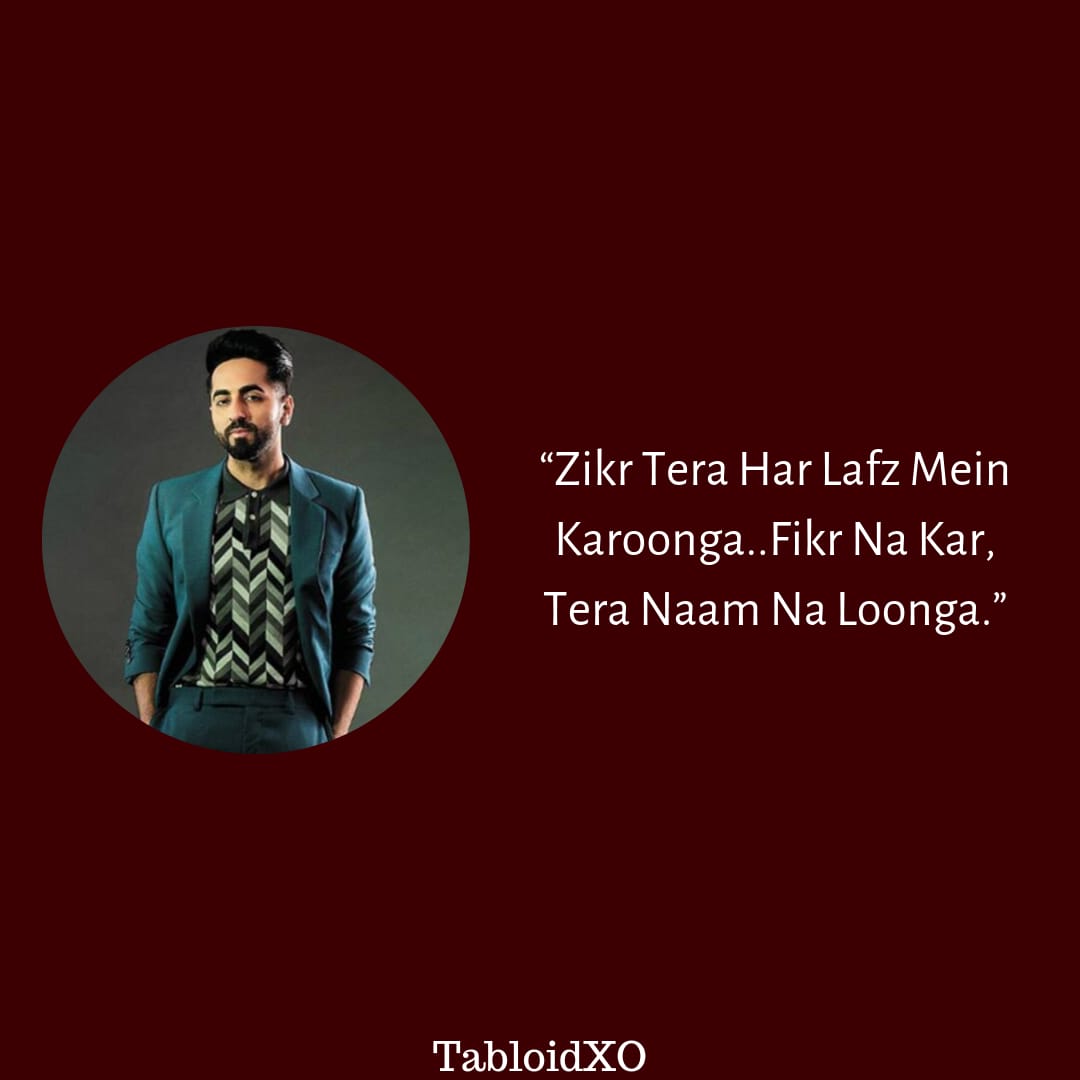 14. Tumse Milne Ke Baad Jo Mere Dil Ke Alfaaz Keh Rahe Hote Hain,
Woh Mere Likhe Huye Alfaazon Se Bhi Gehre Hote Hain.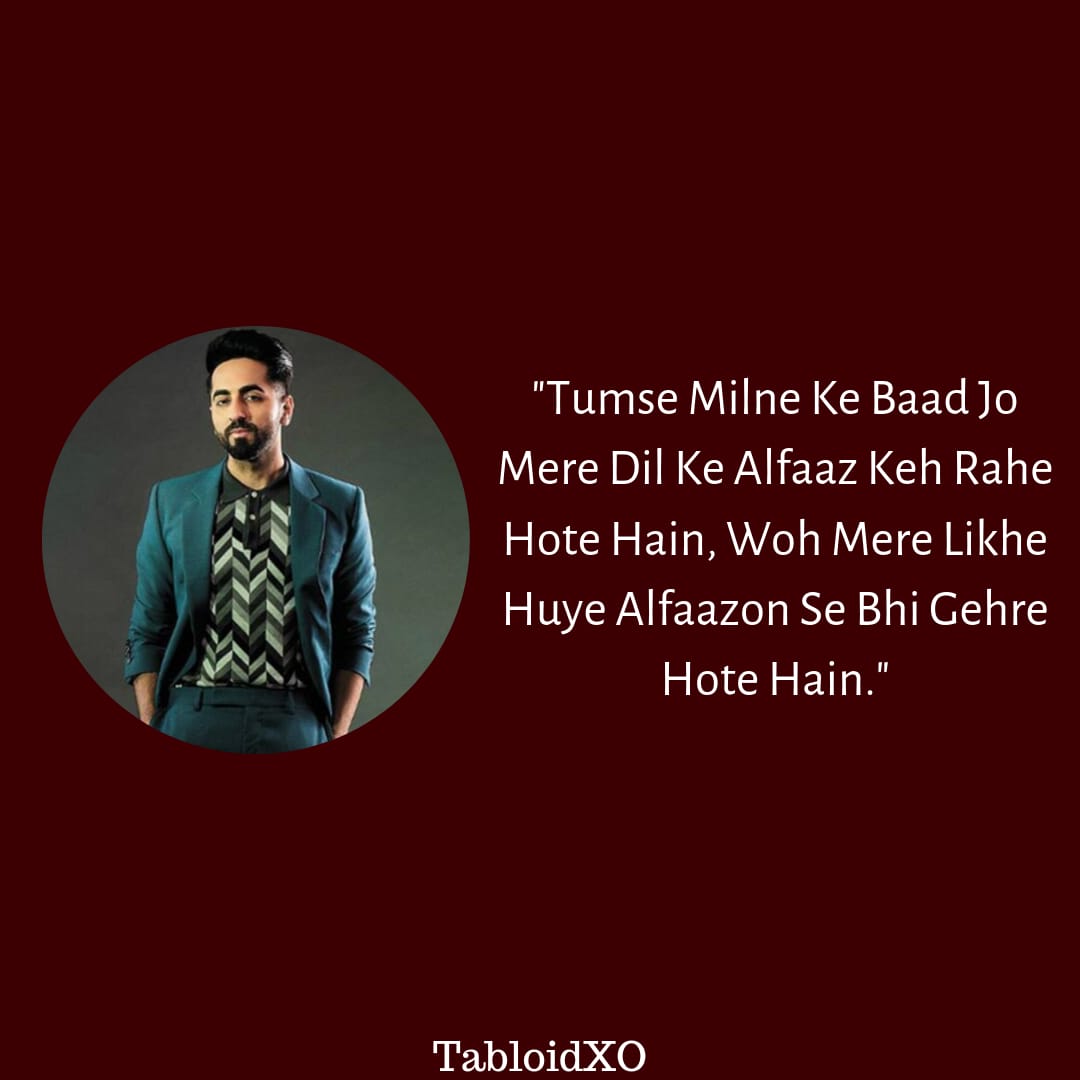 Graphics Credit: Diya Garg.
...