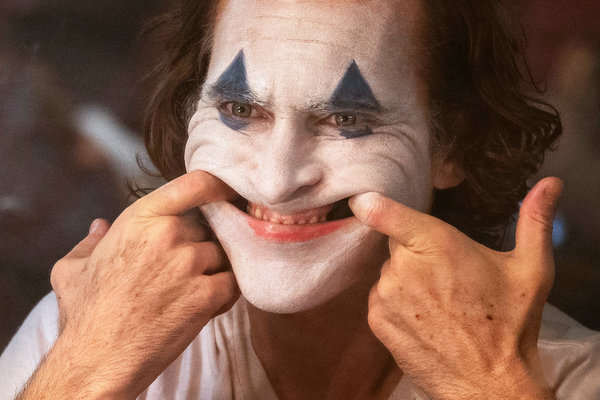 The incredibly brilliant masterpiece work done by Joaquin Phoenix in Joker. The noteworthy performance by every single actor in the movie Joker is still fresh in my heart which couldn't stop me to recollect all the famous Joker dialogues. The shining dialogues from the movie will leave an everlasting impression on you and will split your deep thinking into the dark knight.
Joker movie is deep if you can connect the dots. It tells a story of a mad mind which is hidden in every one of us, in every quarter of our lives, which is scary yet realistically entertaining.
Here are some Joker quotes that will make you think deep and are going to stay stuck for long whether you watch the movie or not.
I Thought It Was Going To Bother Me, But It Really Hasn't.

Source:

I Think I Felt Better When I Was Locked Up In The Hospital.

Source:

I Hope My Death Makes More Cents Than My Life.

Source:

It's So Hard Just To Try And Be Happy All The Time.

Source:

When You Bring Me Out, Can You Introduce Me As Joker?

Source:

You're The Only One That's Ever Been Nice To Me.

Source:

I Mean, Don't You Have To Be Funny To Be A Comedian?

Source:

I've Got Nothing Left To Lose. Nothing Can Hurt Me Anymore.

Source:




The Worst Part Of Having A Mental Illness Is People Expect You To Behave As If You Don't.

Source:

Is It Just Me, Or Is It Getting Crazier Out There?

Source:

My Mother Always Tells Me To Smile And Put On A Happy Face. She Told Me I Had A Purpose: To Bring Laughter And Joy To The World.

Source:

I Just Don't Want To Feel So Bad Anymore.

Source:




For My Whole Life, I Didn't Know If I Even Really Existed. But I Do, And People Are Starting To Notice.

Source:

I Used To Think My Life Was A Tragedy, But Now I Realize, It's A F**king Comedy.

Source:
Joker deserves to win Oscar awards in each category.
Graphics credit: Diya.
...