The legacy Sachin Tendulkar has built from his sheer hard work and talent will be remembered till eternity.
The time he is on the crease to the time till the match ends, the whole audience in the stands have cheered SACHIN SACHIN! Whether he scores a hundred or gets out at duck (which is rare), the never-ending support from his fans has never became less, actually, it grew more. We remember Sachin Tendulkar partnerships with Sourav Ganguly on the field, how actively they both ran to score more runs for the team, we do miss it duo alot. We miss the straight drive by Sachin Tendulkar, until today no one has matched his excellency in this shot and neither anybody can ever will.
We know Sachin Tendulkar is not much into giving personal interviews but the other great legends of the Cricket has said a lot about the God of the cricket, Sachin Tendulkar which we would like to put forward his awesomeness in the form of quotes delivered by the players.
Here are 14 Sachin Tendulkar quotes from the biggies of the cricket which defines his greatness on the field and how he scared the shit out of the bowler's den.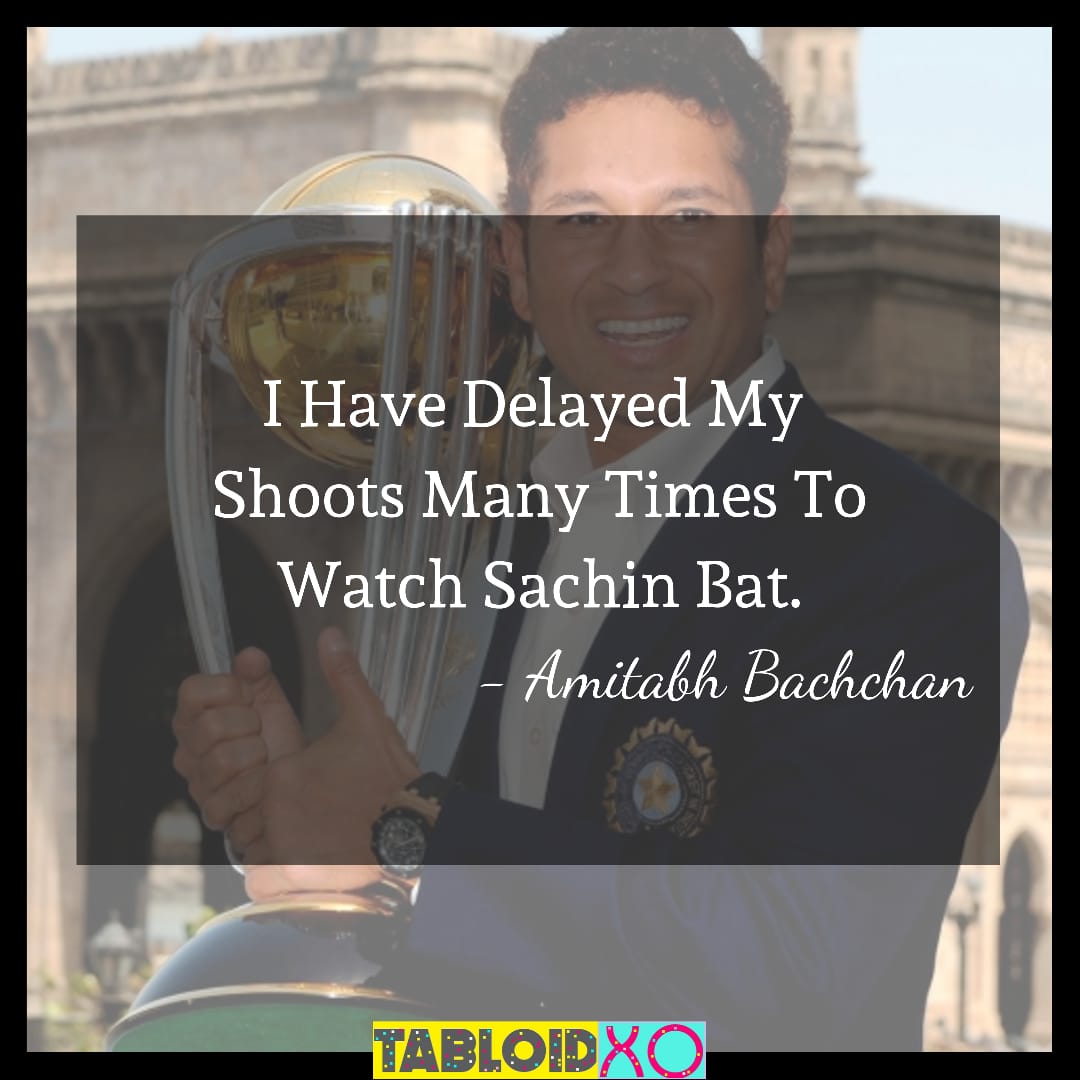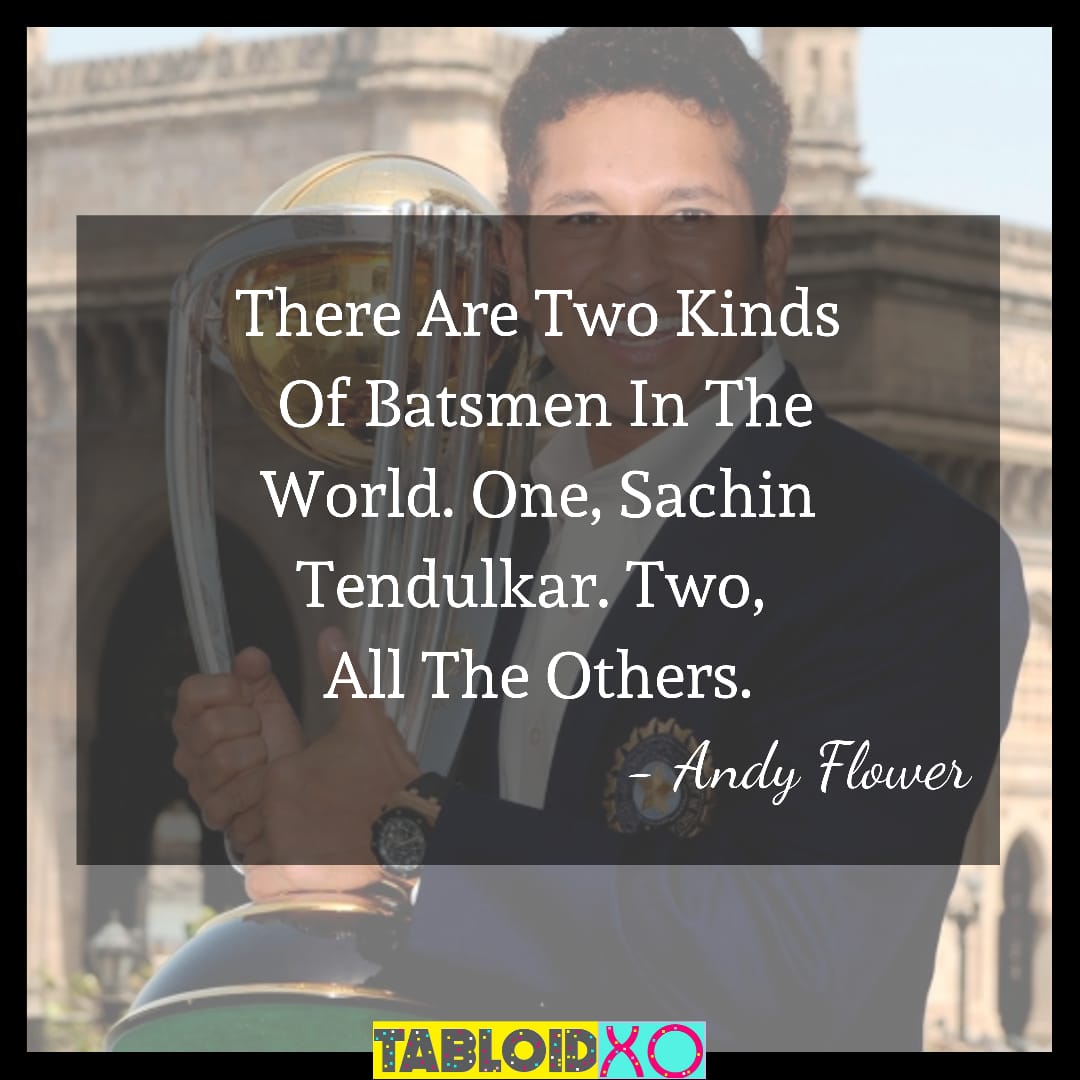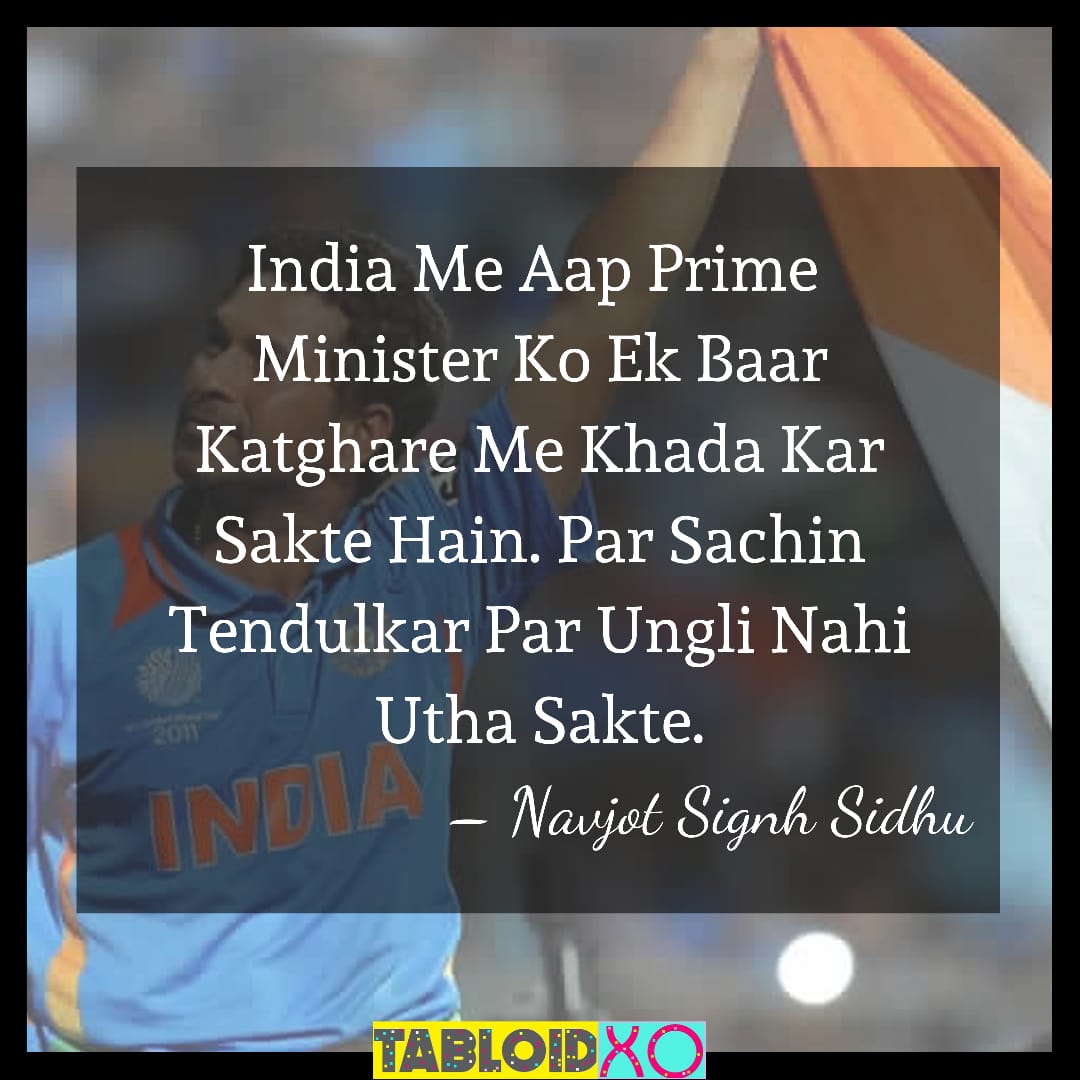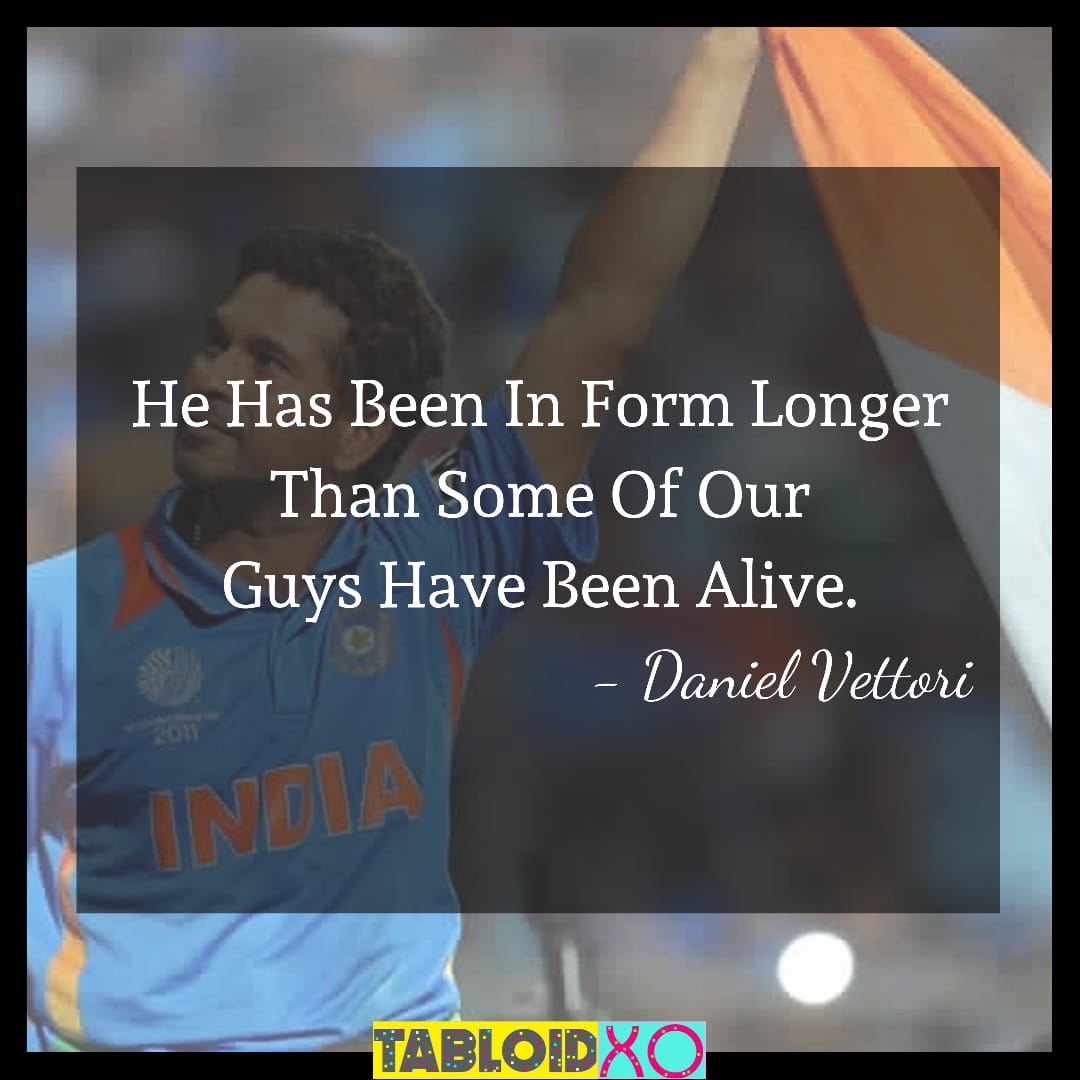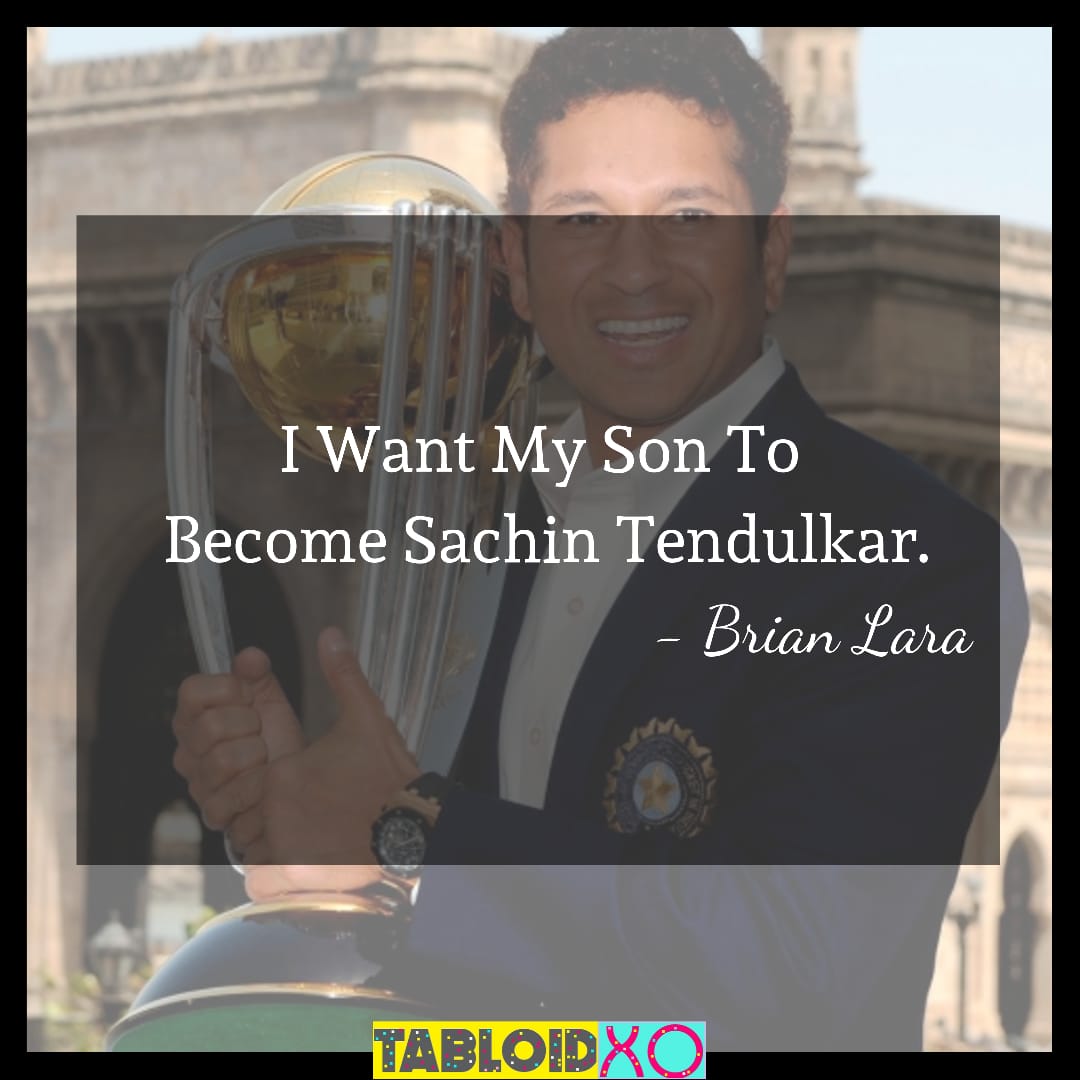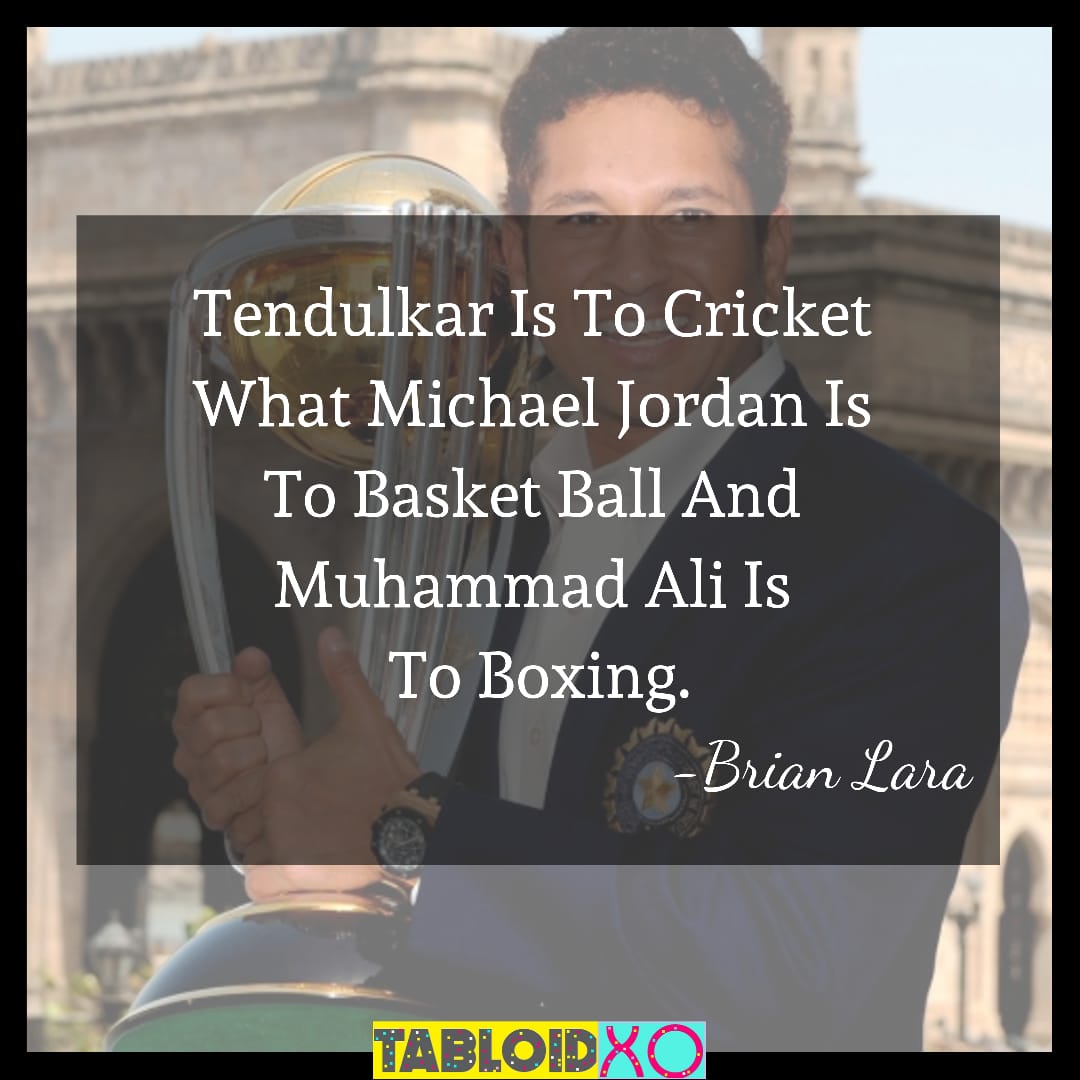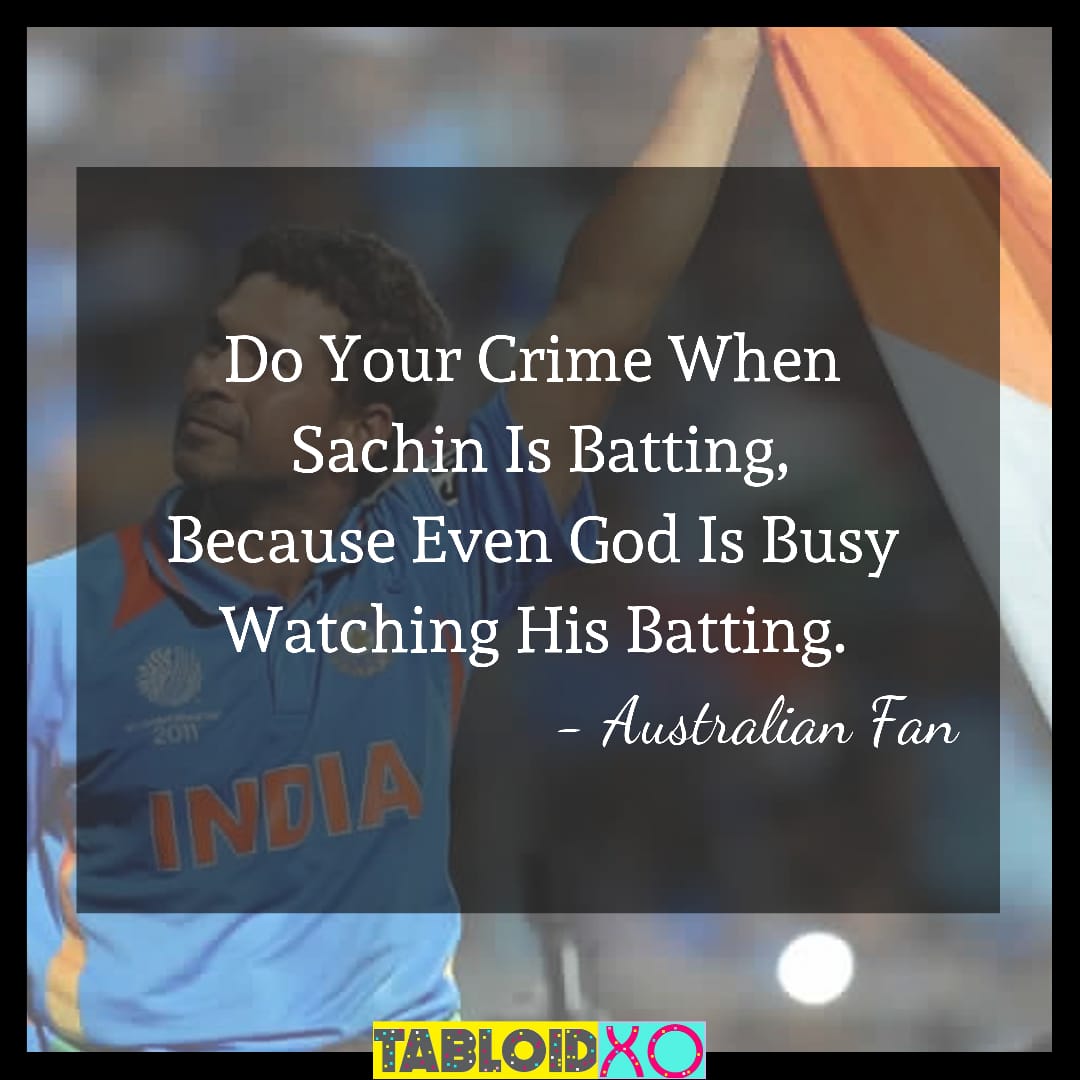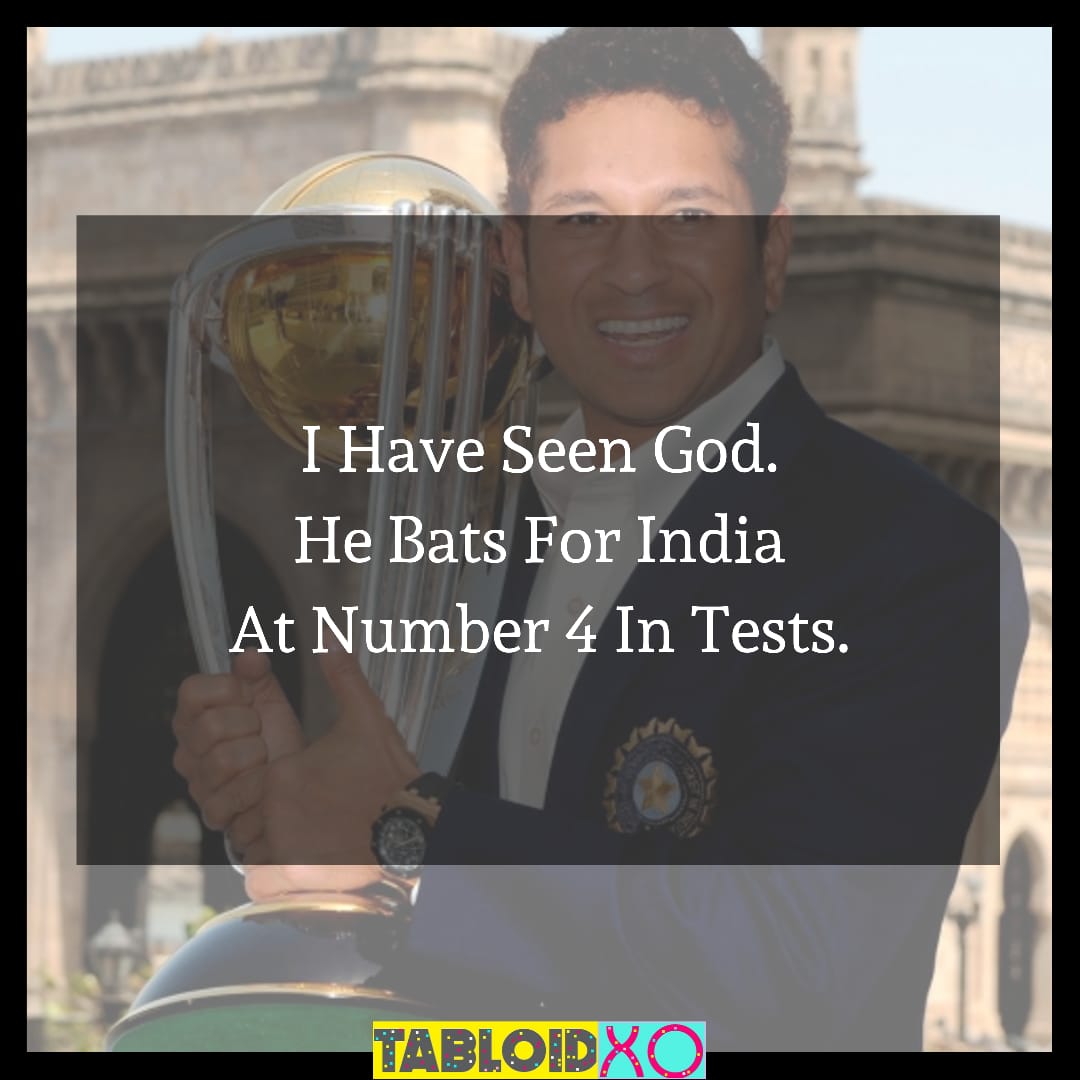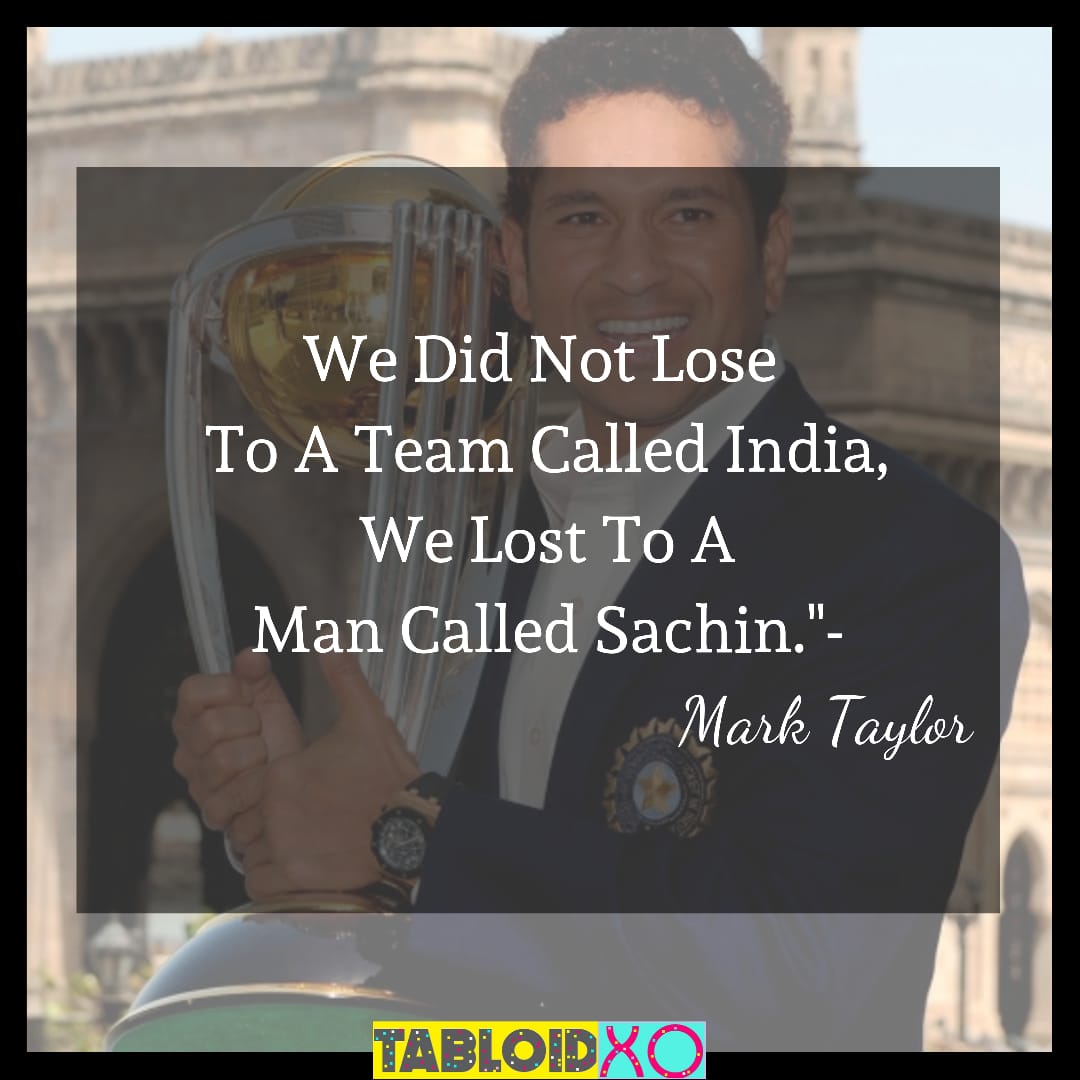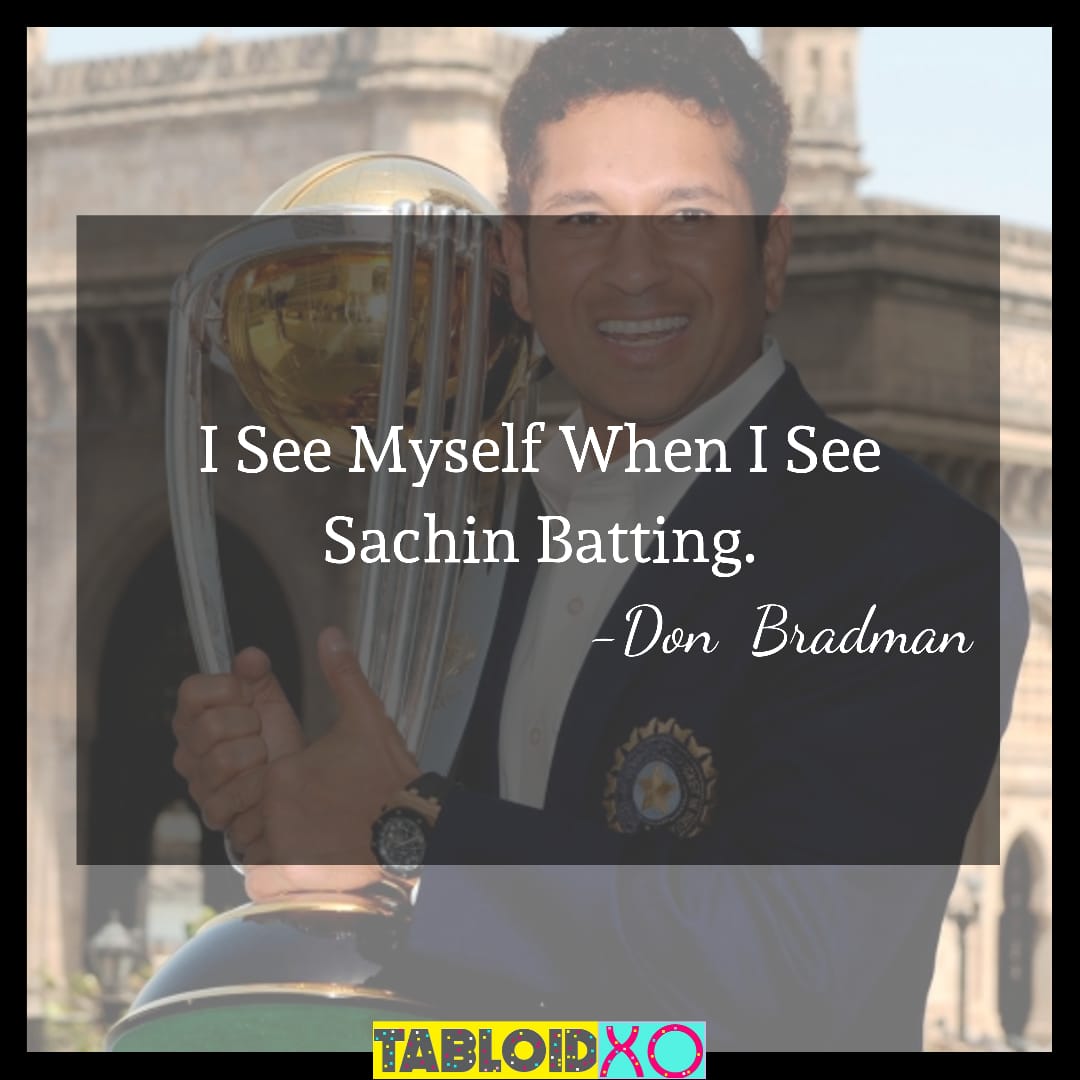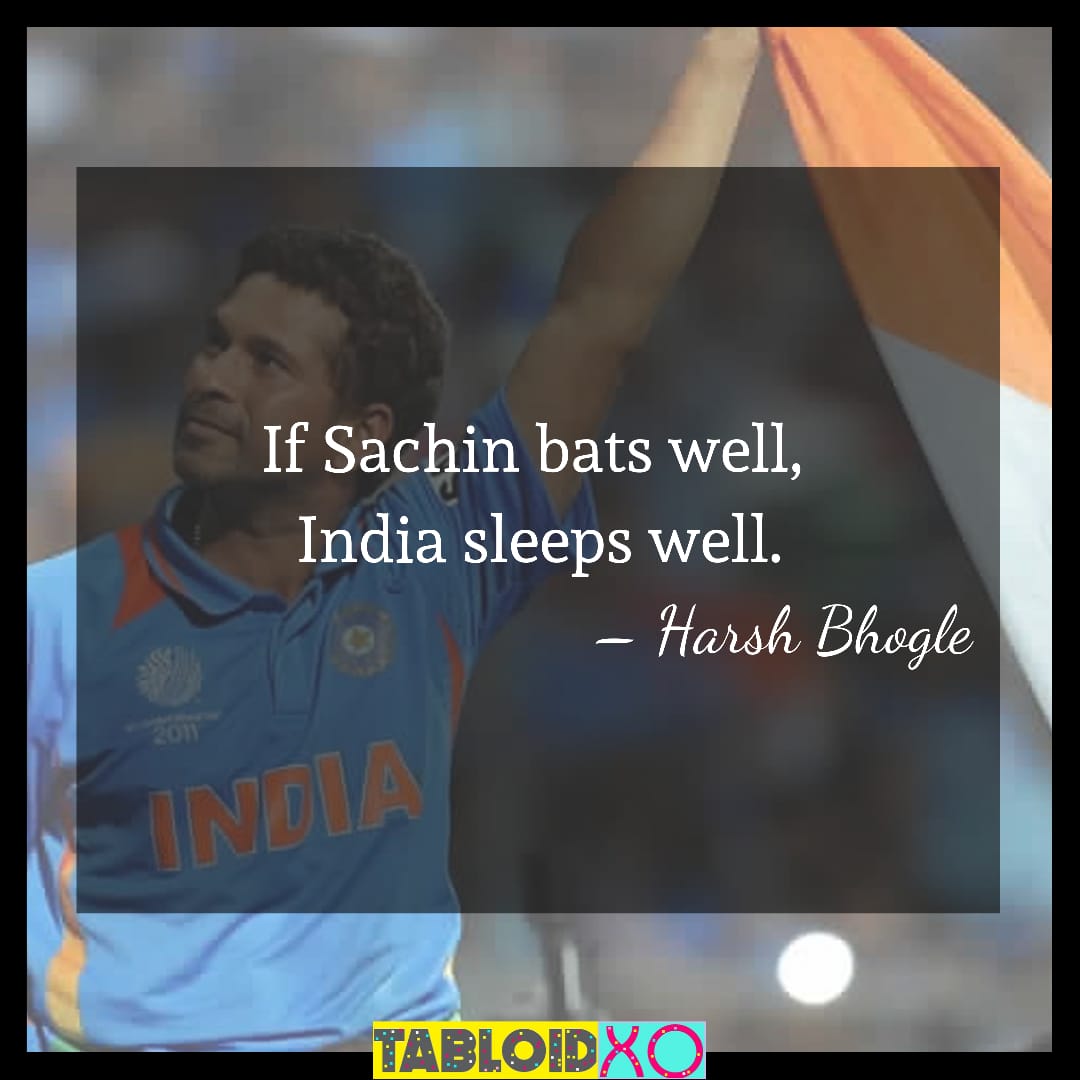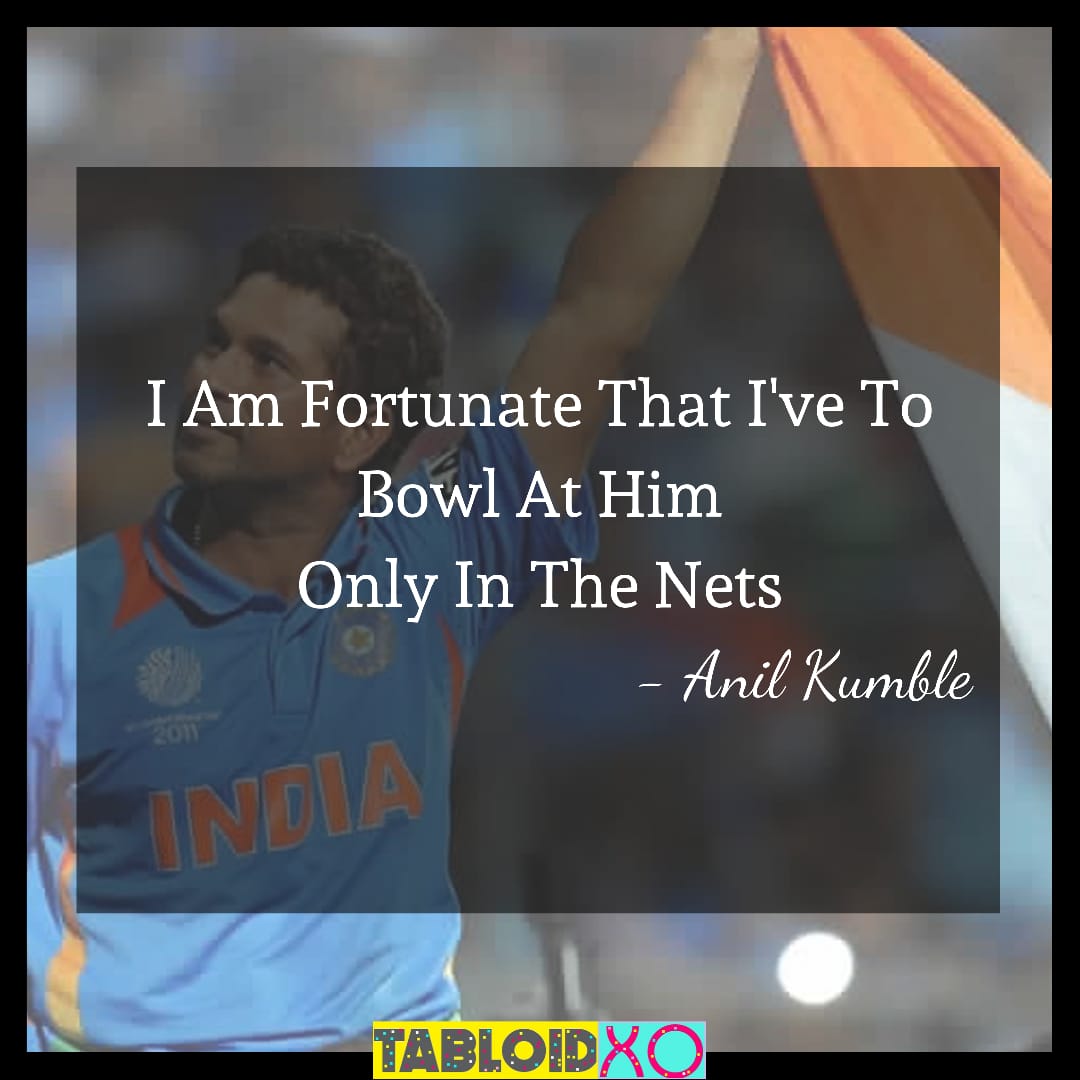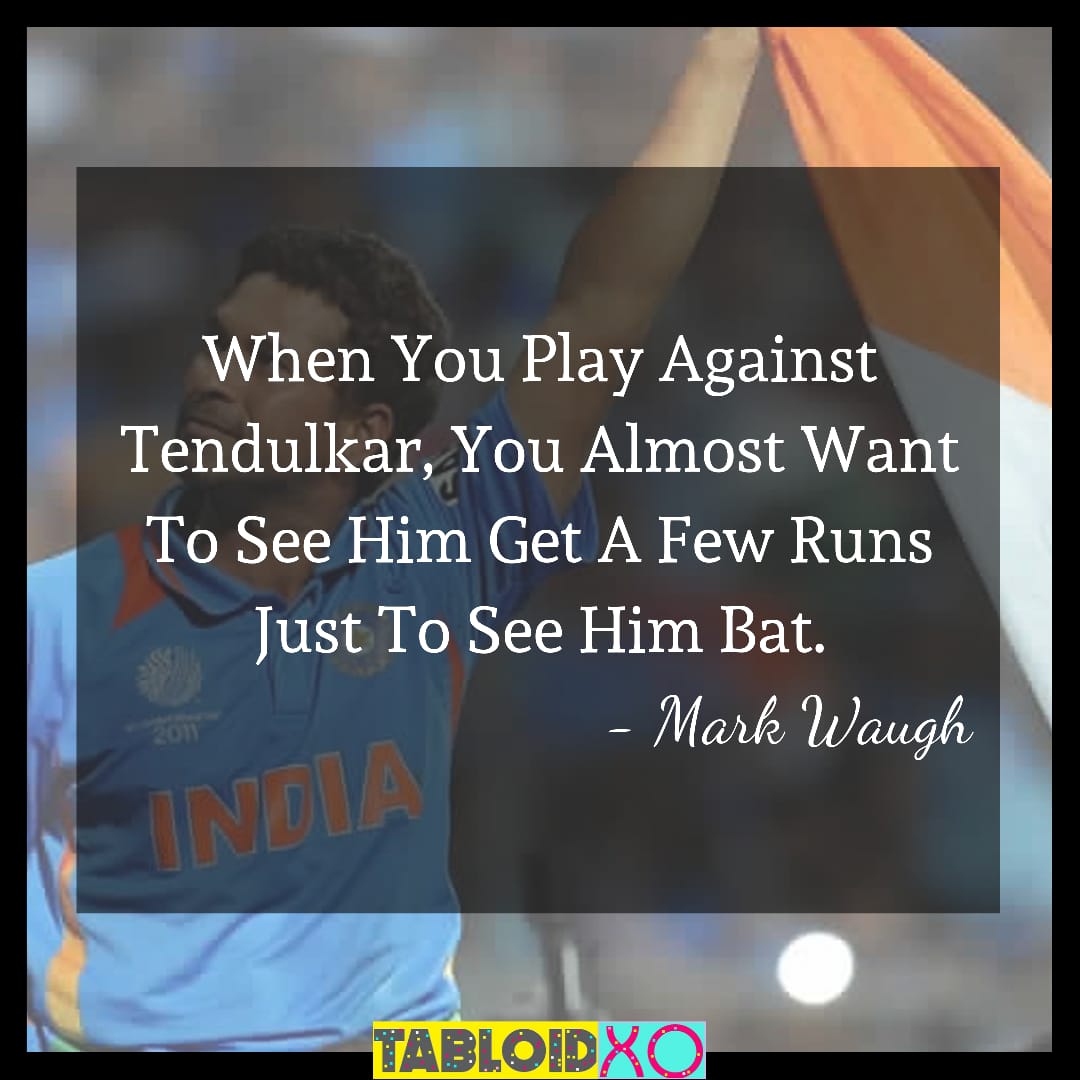 Here are the Sachin Tendulkar quotes in written:
1. Tendulkar Is To Cricket What Michael Jordan Is To Basket Ball And Muhammad Ali Is To Boxing." - Brian Lara
2. I See Myself When I See Sachin Batting." - Don Bradman
3. I Have Seen God. He Bats For India At Number 4 In Tests." -
4. I Have Delayed My Shoots Many Times To Watch Sachin Bat." - Amitabh Bachchan
5. "I Want My Son To Become Sachin Tendulkar." - Brian Lara
6. There Are Two Kinds Of Batsmen In The World. One, Sachin Tendulkar. Two, All The Others." - Andy Flower
7. I'll Be Going To Bed Having Nightmares Of Sachin Just Running Down The Wicket And Belting Me Back Over The Head For Six. He Was Unstoppable." - Shane Warne
8. We Did Not Lose To A Team Called India, We Lost To A Man Called Sachin."- Mark Taylor
9. He Has Been In Form Longer Than Some Of Our Guys Have Been Alive." - Daniel Vettori
10. Do Your Crime When Sachin Is Batting, Because Even God Is Busy Watching His Batting." - Australian Fan
11. I Am Fortunate That I've To Bowl At Him Only In The Nets." - Anil Kumble
12. You Get Him Out And Half The Battle Is Won." - Arjuna Ranatunga
13. When You Play Against Tendulkar, You Almost Want To See Him Get A Few Runs Just To See Him Bat." - Mark Waugh
14. India Me Aap Prime Minister Ko Ek Baar Katghare Me Khada Kar Sakte Hain. Par Sachin Tendulkar Par Ungli Nahi Utha Sakte. - Navjot Signh Sidhu
15. If Sachin bats well, India sleeps well - Harsh Bhogle
It feels really special to read about our very own cricket god. Thank you Sachin Ramesh Tendulkar for your contribtion to the Indian Cricket Team.
...