Hello Dost,
We all have friends whom we love way too much, with whom we can't imagine our life. Friends are those special people who play a major role in our success, they are the one who tolerates our tantrums, and they are just everything to us.
Sometimes we get stuck to shower our emotions on our friends because who does so much formality? But today let's just open your heart out and express what you feel for your friends. Here are our cutest emotional collection of Friendship Shayari, Best Friend Shayari, Dosti Shayari in hindi, Sher On Dosti, Friendship SMS and Friendship Status of 2020 in Hindi.
Missing your friends badly? Make them feel awesome by sharing some best friend Shayari. These shayarana andaaz will actually make the perfect emotions between you and your best friends.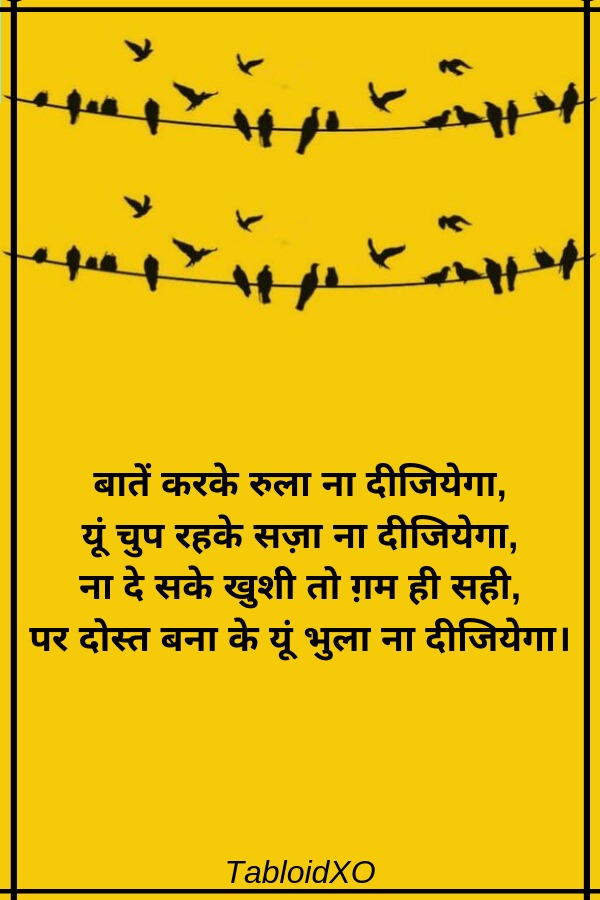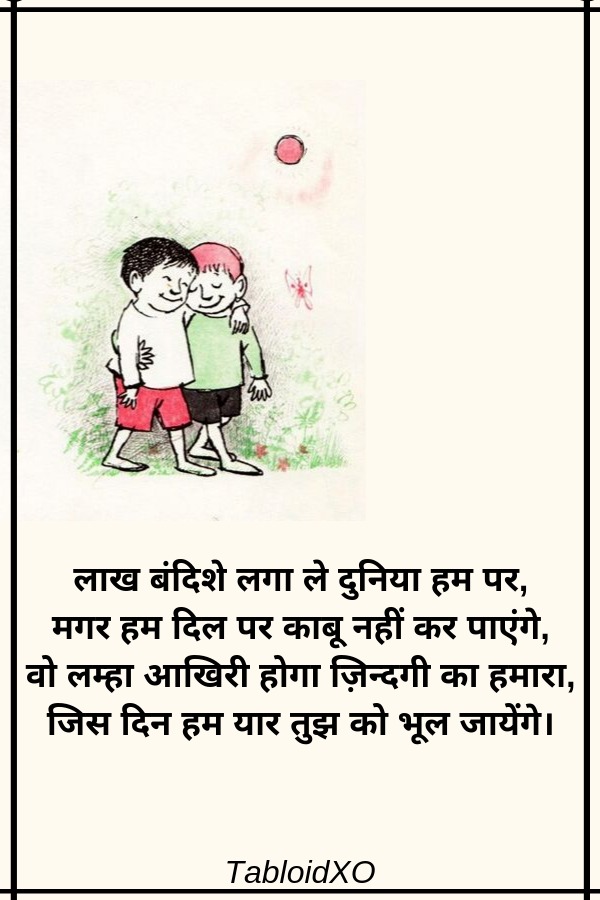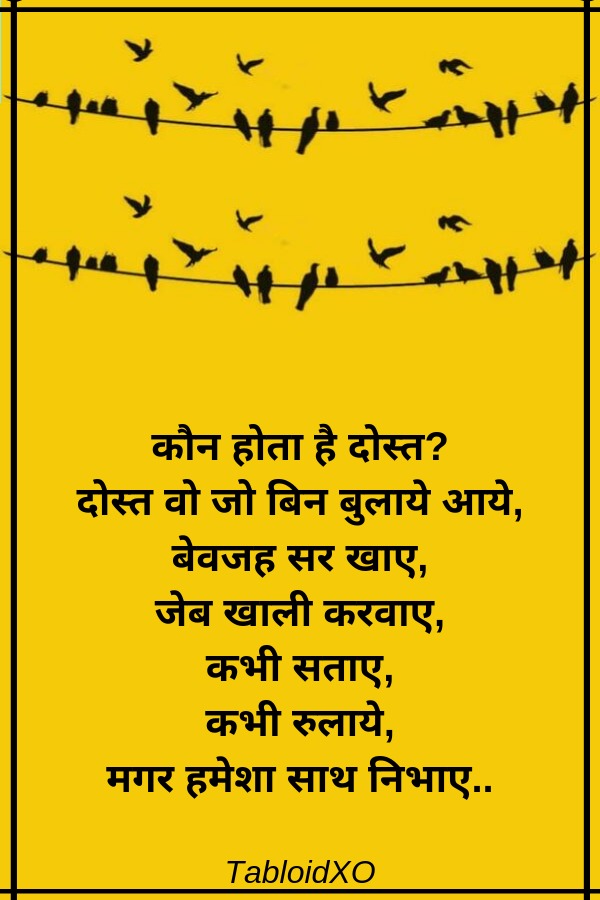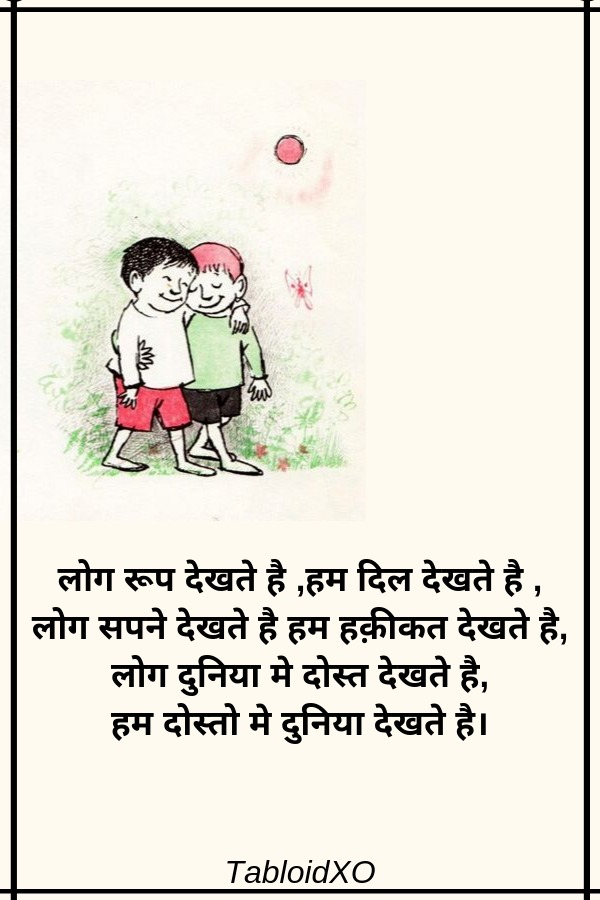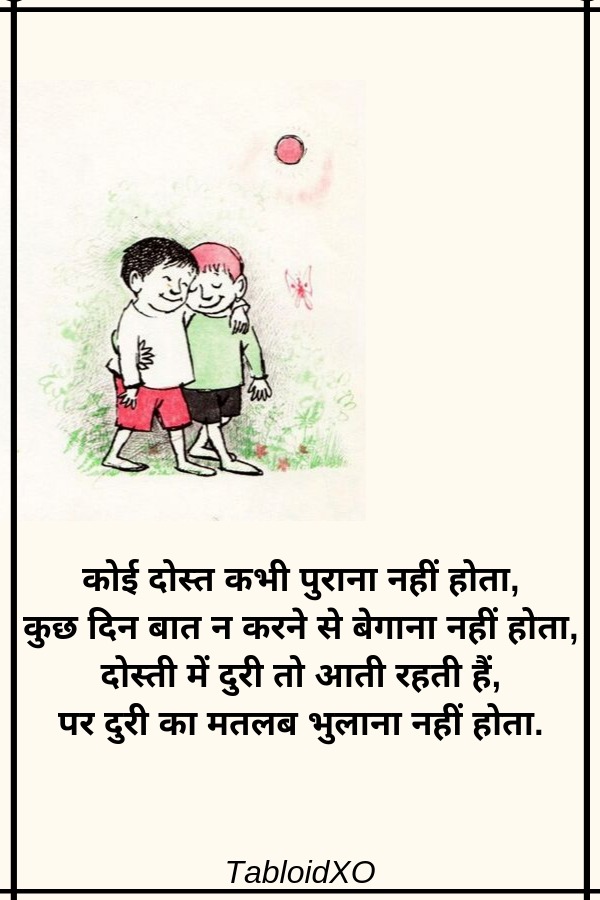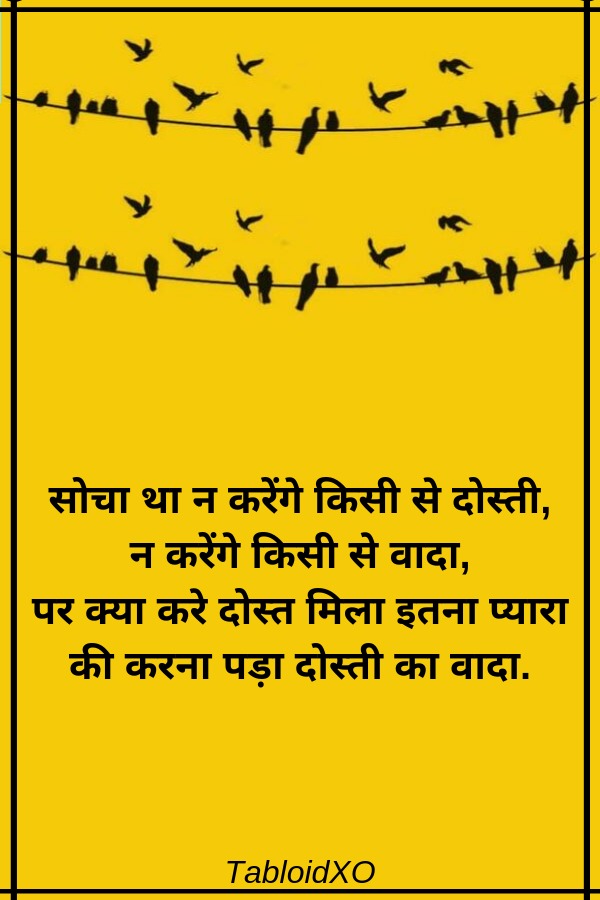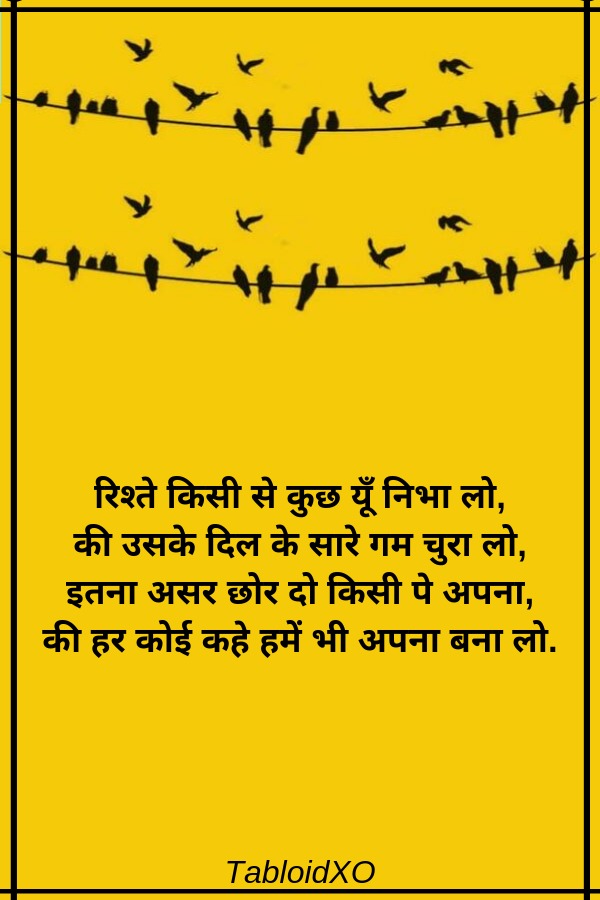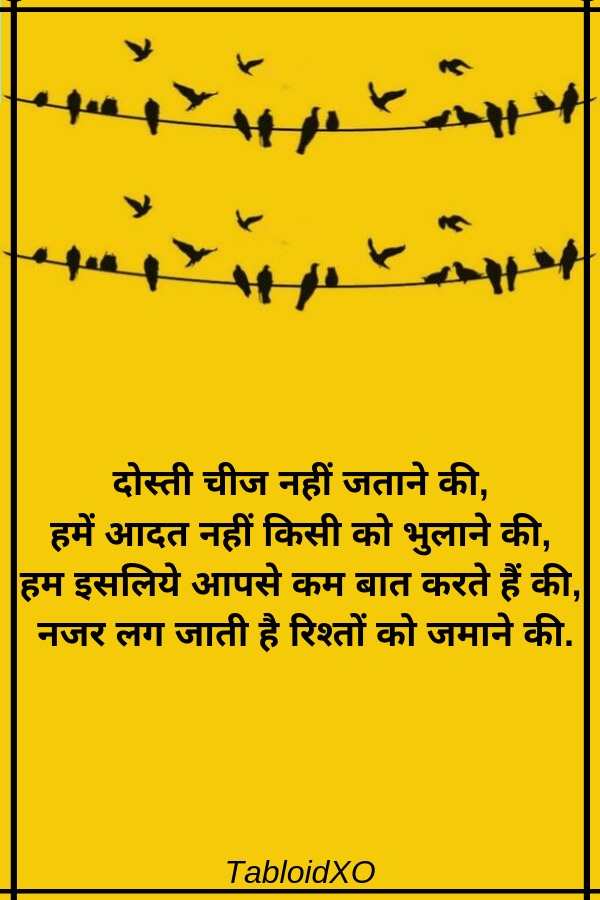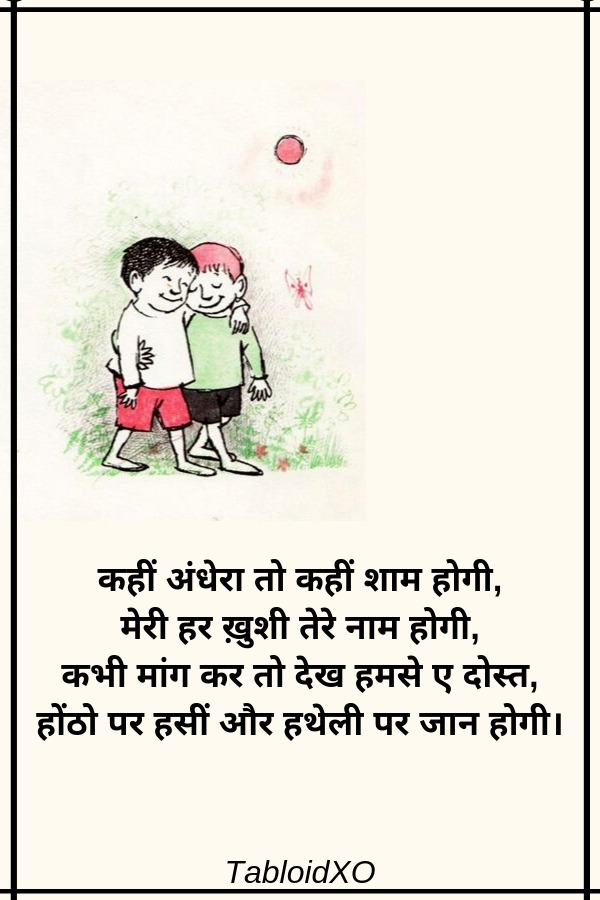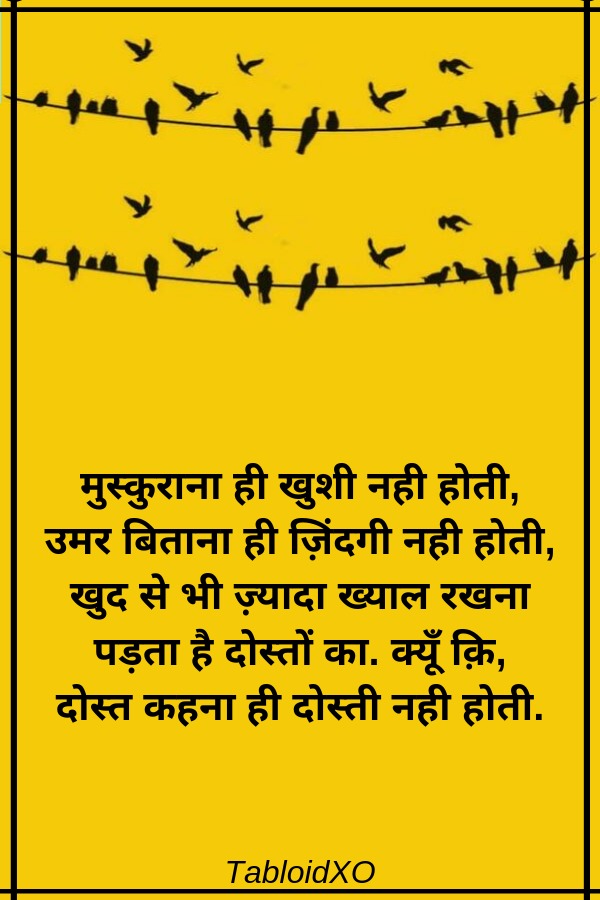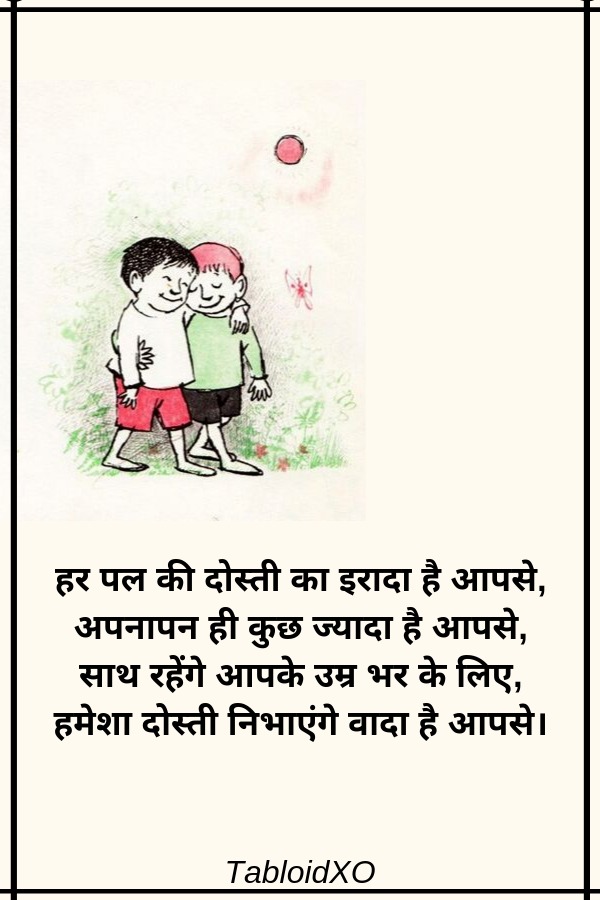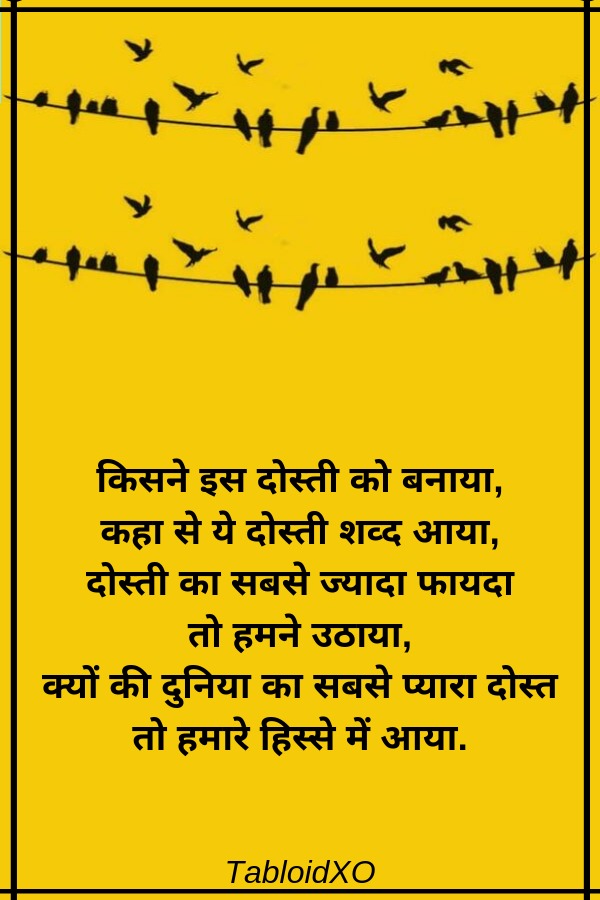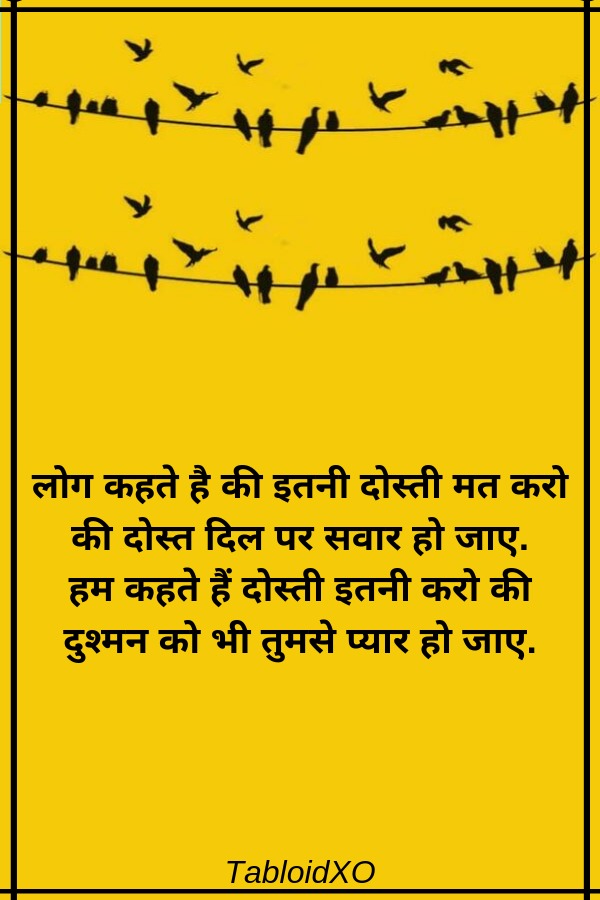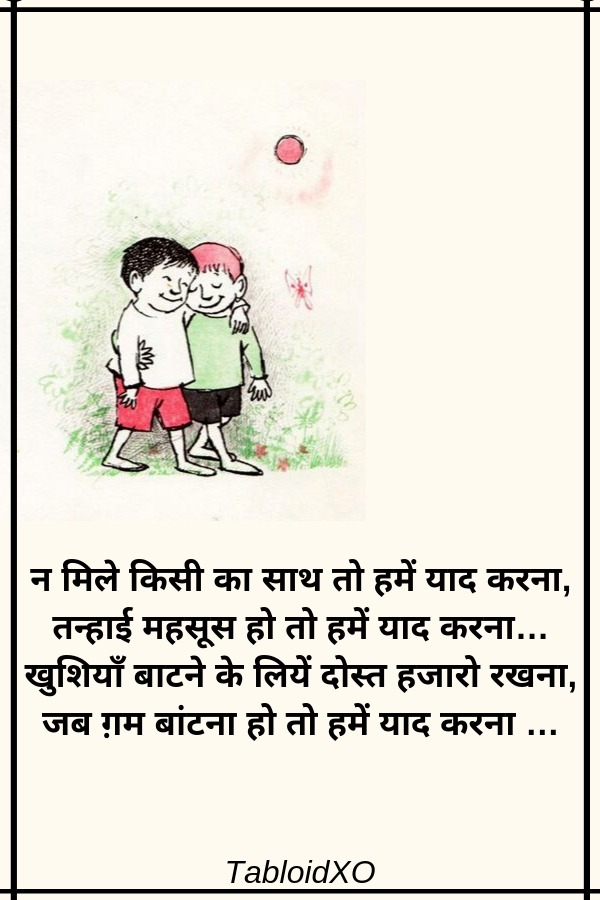 Tag your sweet innocent friends and let them know how much they mean to you.
Graphics Credit: Diya Garg.
**Do You Want Your Thoughts To Get Thousands Of Eyeballs? TabloidXO Allows You To Contribute Your Stories/Articles/Listicles/Videos. Who Knows You Might Get Featured At TabloidXO.
You Can Contribute At: contribute@clap2rammedia.com Or You Can Share It Here.