Bollywood star Rajesh Khanna was born on 29 December 1942. As famous as Rajesh Khanna's films, his dialogues are on the tongue of every Indian even today. He was referred to as the "First Superstar" of Indian cinema. His debut movie was Aakhri Khat which was released in 196, the movie was also India's first official Oscar Entry in 1967. If you don't know, back then he was the highest-paid Indian actor from 1970 to 1987. Rajesh Khanna did 106 solo films of which 97 were released between 1967 and 2013.
It is safe to say that Rajesh Khanna has become a synonym for heart touching dialogues which no one in the industry can deliver as he could. From Kati Patang to Bawarchi, Rajesh Khanna has given us some great characters on screen, where some dialogues became the most iconic dialogues in the Bollywood industry.
Let's talk about the top 16 dialogues of Rajesh Khanna which will be Remembered For Years To Come.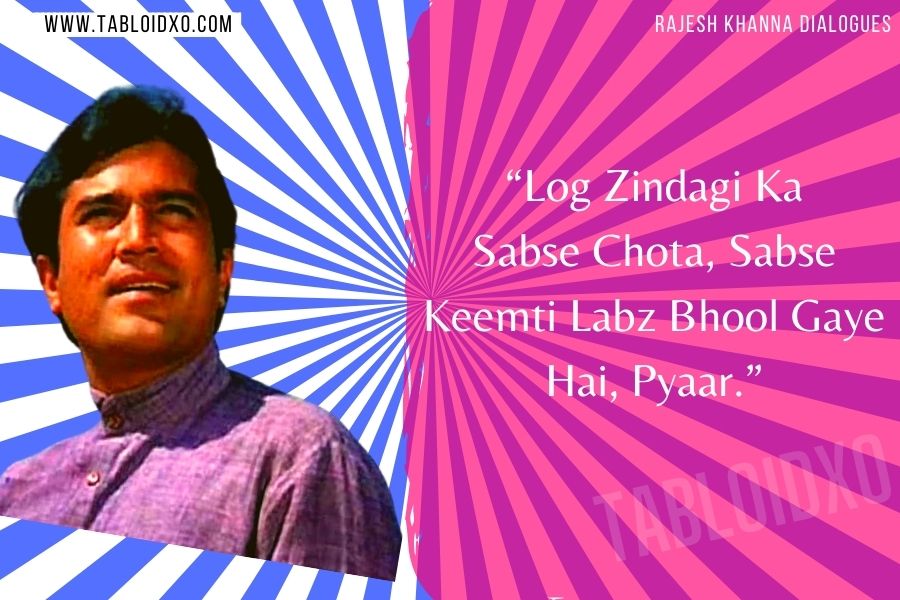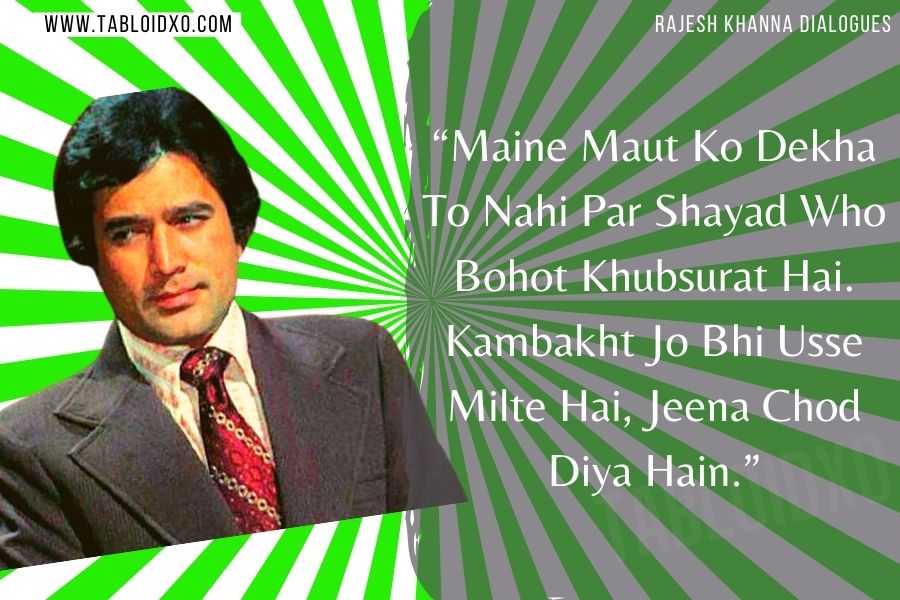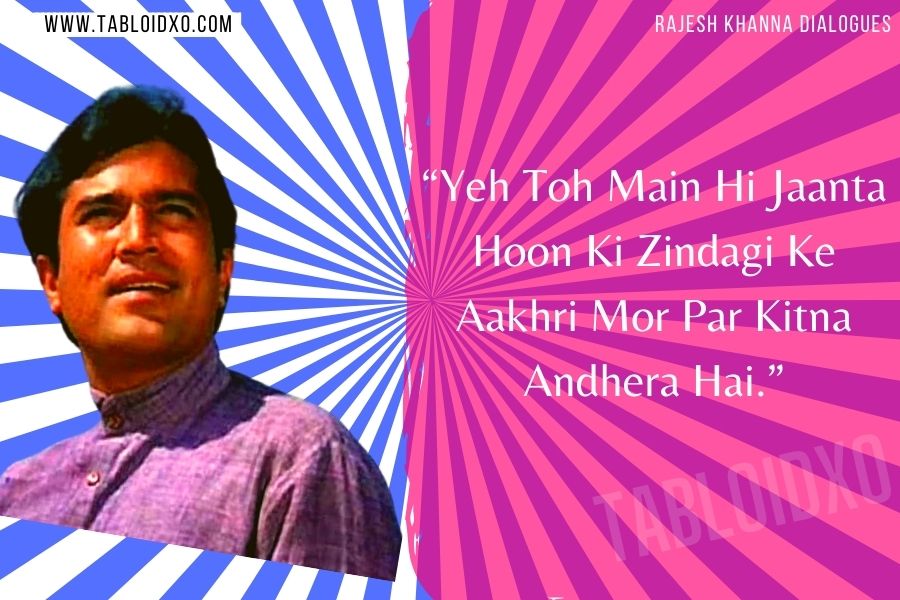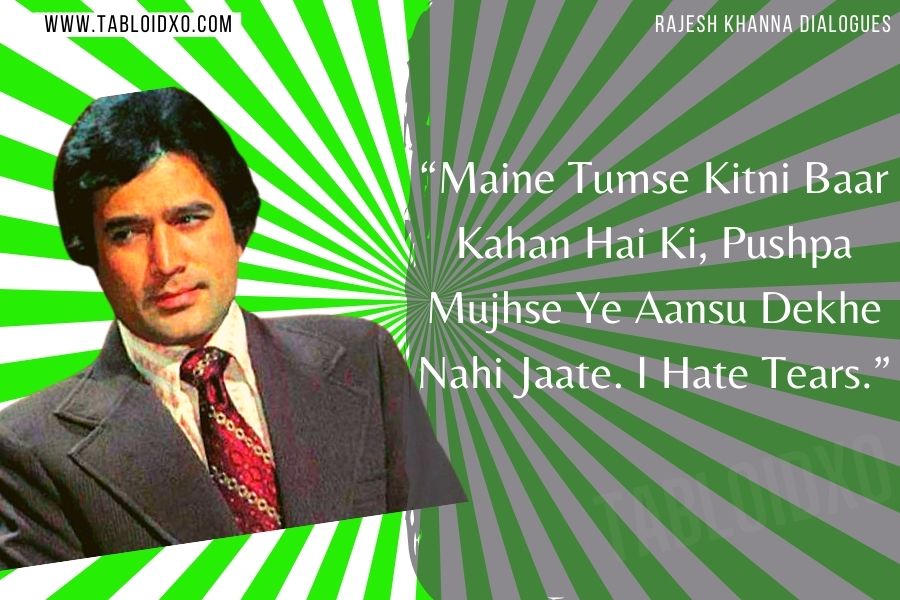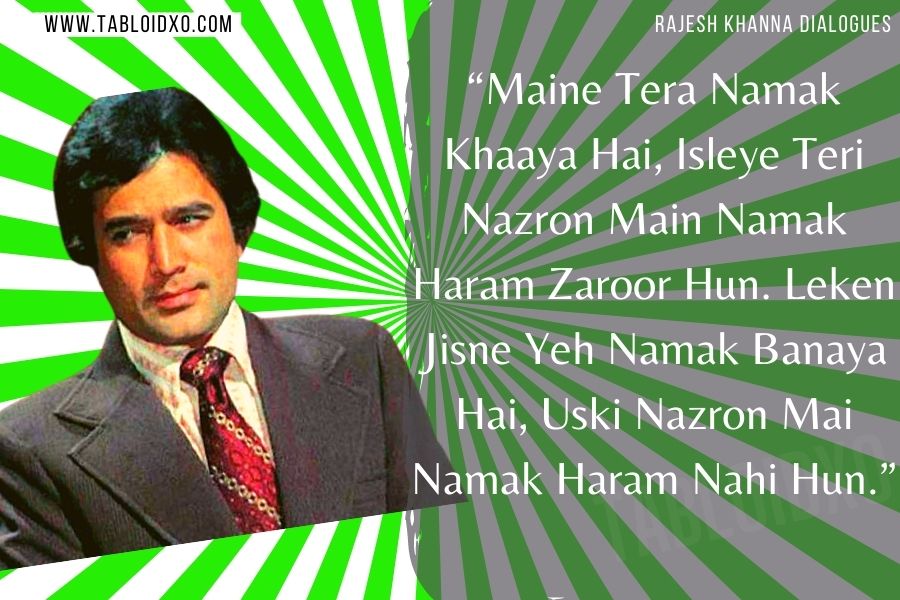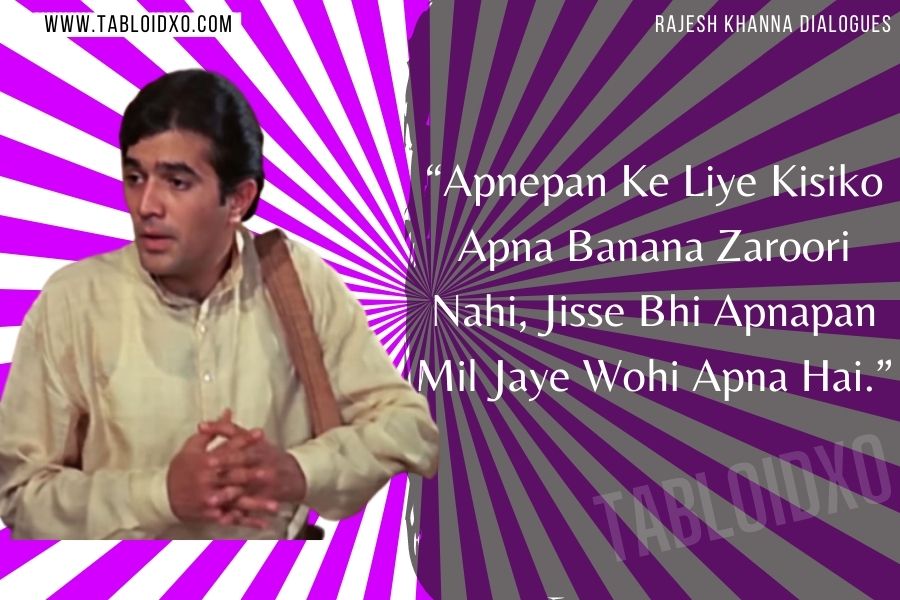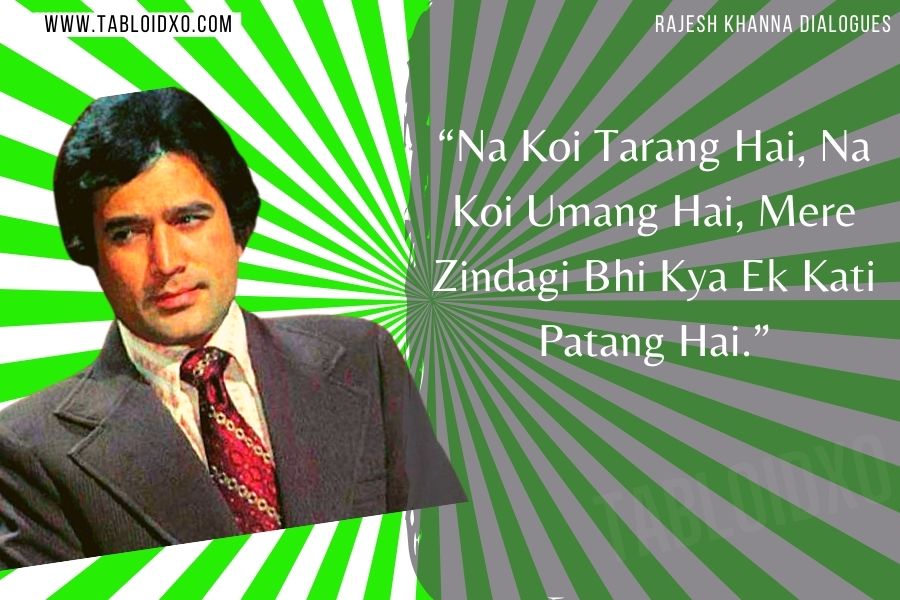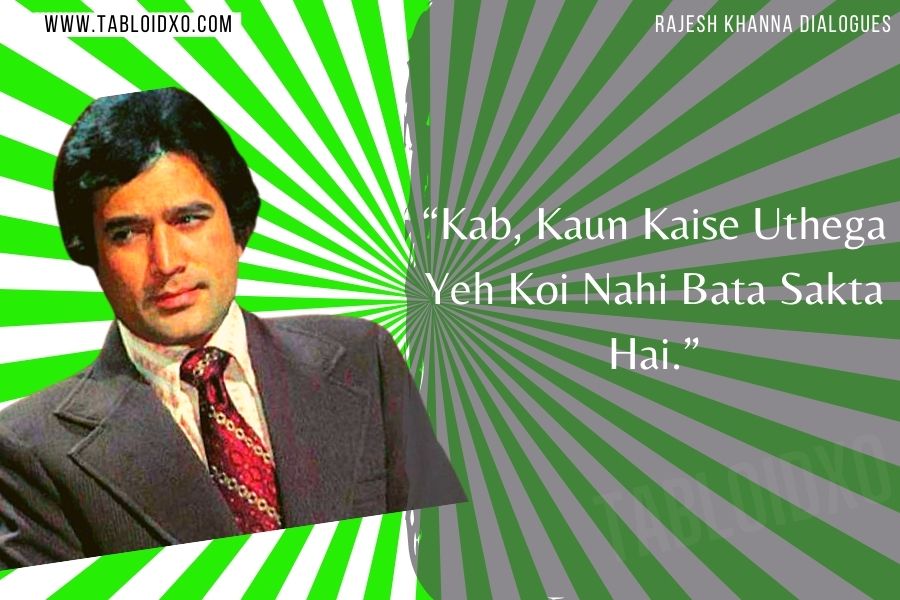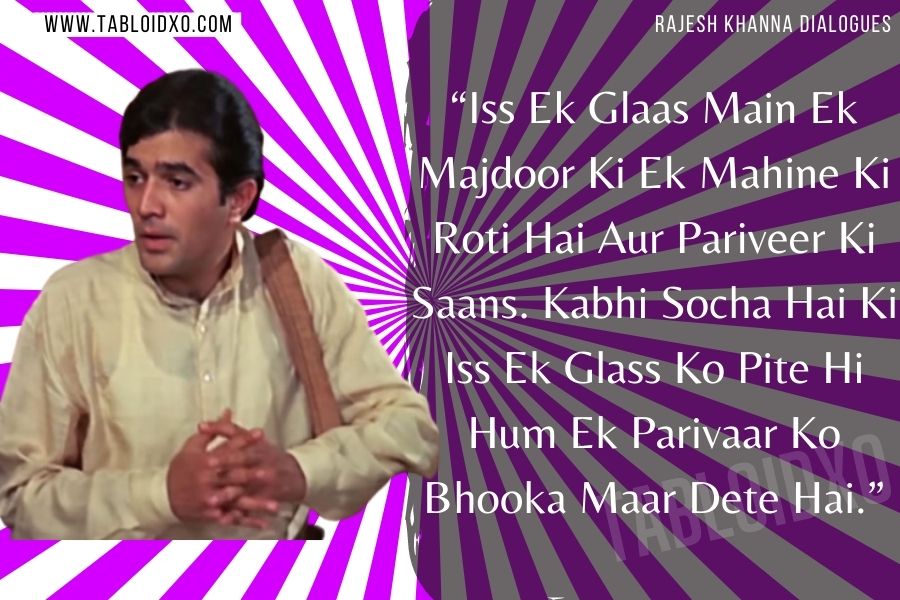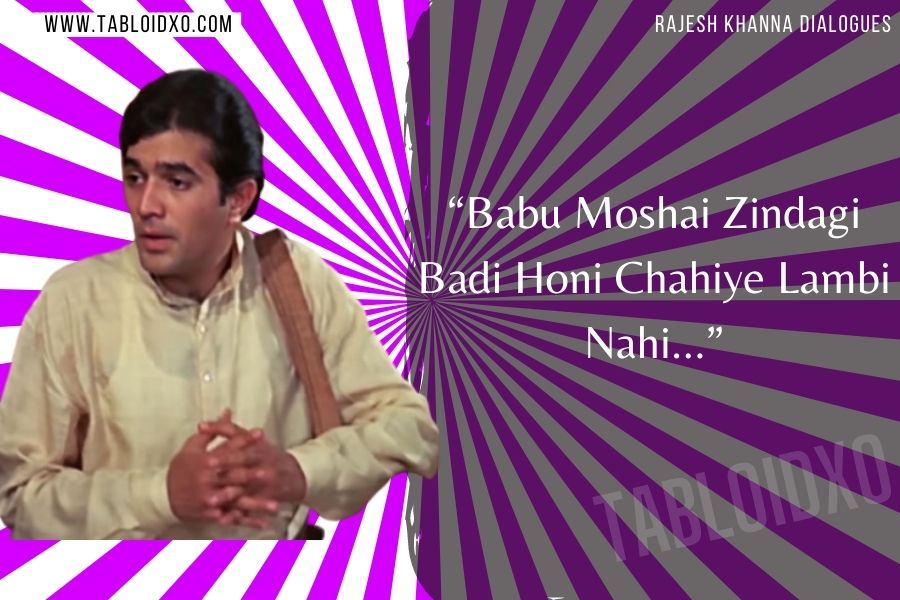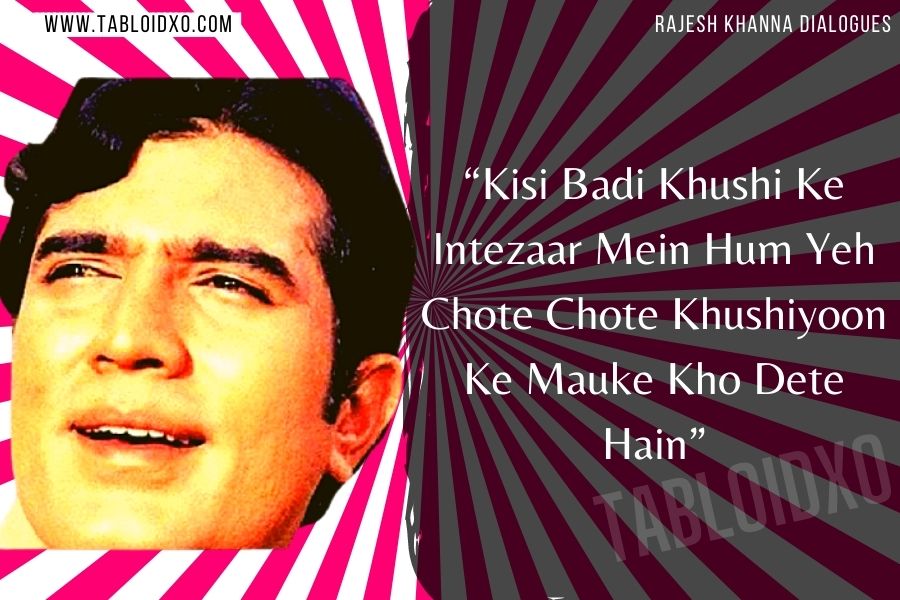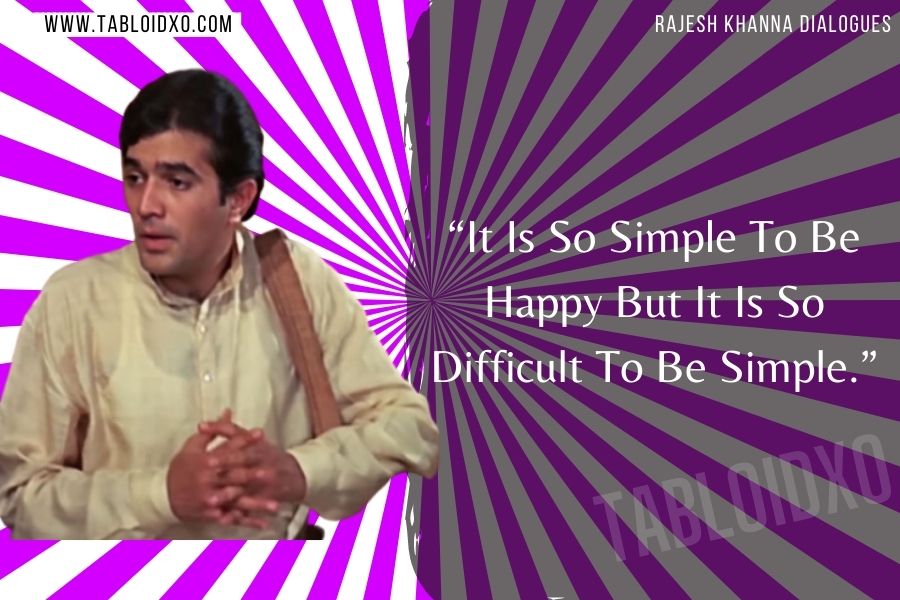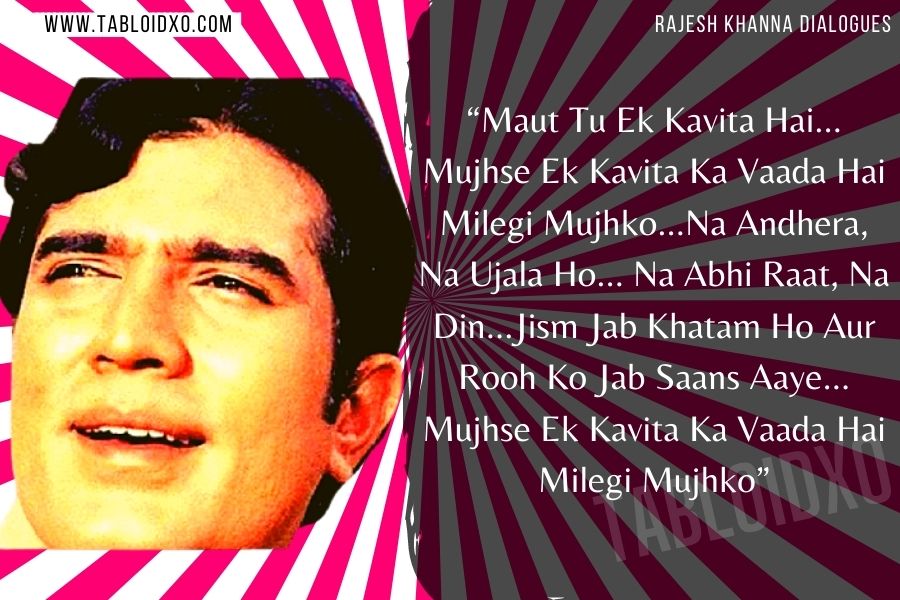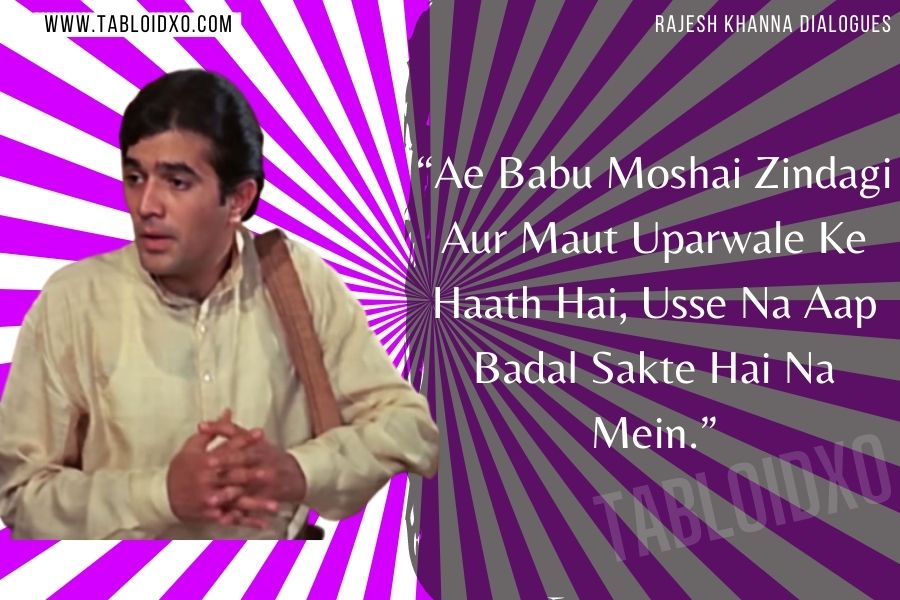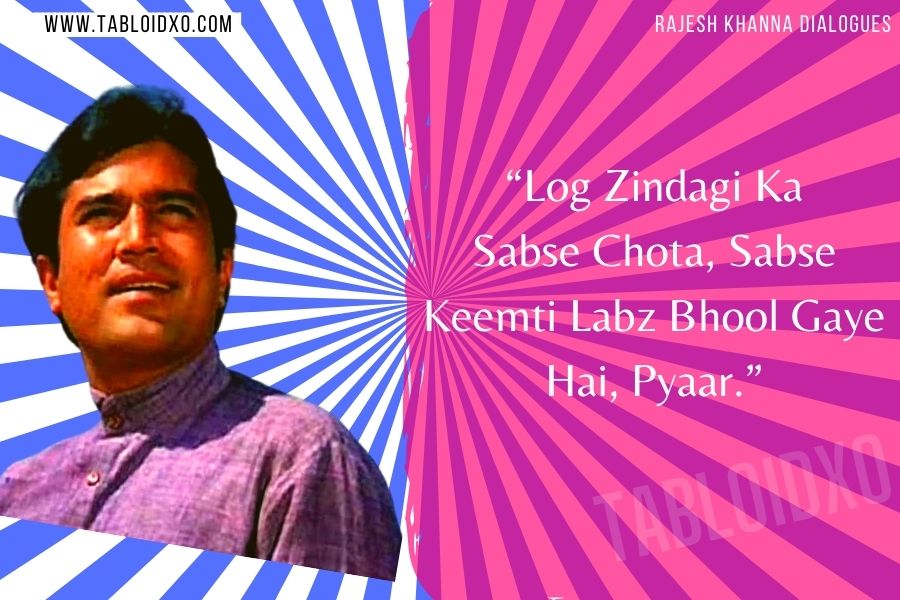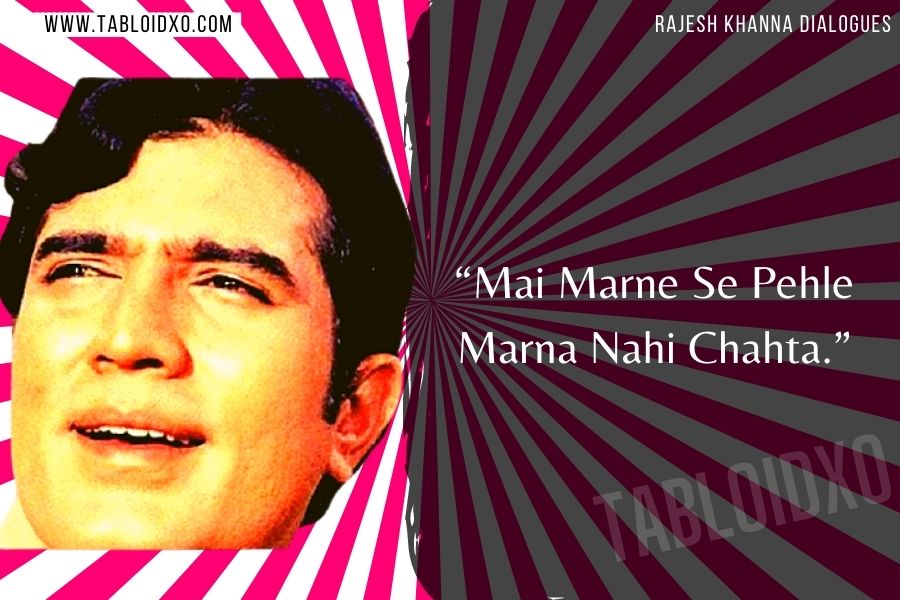 Design Credits: Richa.
...