Who doesn't love a spine-chilling scary movie? The fun of sitting tight on your seat not knowing what will happen next and the thrill of scaring the person sitting next to you is even more fun.
Bollywood has served us with some inerasable great scary movies that have made us all shiver at our places. So in the honor of those ghost movies, we have put together a list of 20 top Hindi Horror Movies that you must binge-watch with lights off and a big basket of popcorn in your hand.
Enjoy the list:
1. Laxmii:
Rashmi gets an opportunity to mend ties with her parents when she gets invited to her parent's 25th wedding anniversary, so Rashmi takes a shot at redemption and takes her husband Asif along. But soon the family starts witnessing strange incidents and discovers that Asif is not himself anymore, but eventually, a spirit named Laxmi.
Actors: Akshay Kumar, Kiara Advani, Tusshar Kapoor and Ashwini Kalsekar.
Director: Raghavan Lawrence.
Budget: Rs. 65 Crores.
Box office: Rs. 4 Crores.
2. Bhoot Part One: The Haunted Ship:
A shipping officer must save a girl that he believes is real and lives on the stranded haunted ship called sea bird. The Haunted Ship is based on a true event that took place in Mumbai in 2011.
Actors: Vicky Kaushal, Bhumi Pednekar, Meher Vij and Siddhanth Kapoor.
Director: Bhanu Pratap Singh.
Budget: Rs. 30 Crores.
Box office: Rs. 18.68 Crores.
3. Stree:
In a small village called Chanderi, the villagers live under the constant fear of a female spirit called Stree who attacks men at night. And why? For that, you have to watch the movie.
Actors: Rajkummar Rao, Shraddha Kapoor, apart Shakti Khurana and Pankaj Tripathi.
Director: Amar Kaushik.
Budget: Rs. 25 Crores.
Box office: Rs. 108.76 Crores.
4. Pari:
A kindhearted man tries to help a woman who is chained up and who has probably been a victim of abuse. But, as soon as he releases the woman, he realizes that things are not the same as they appear to be. Actors: Anushka Sharma, Parambrata Chatterjee, Ritabhari Chakraborty, and Rajat
Kapoor.
Director: Prosit Roy.
Budget: Rs. 21 Crores.
Box Office: Rs. 28.7 Crores.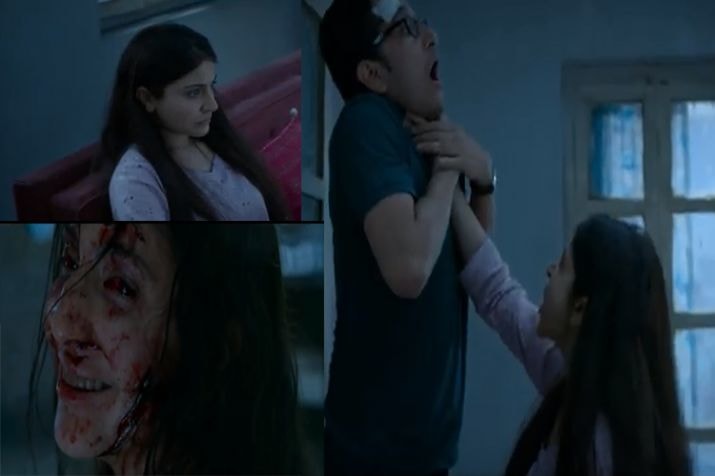 5. Dobara: See Your Evil:
A mirror that is haunted, lets a sister and brother see their parents who were murdered a decade ago. Actors: Saqib Saleem, Markazhi Singh, Lisa Ray, Adil Hussain, and Rhea
Chakraborty.
Director Prawaal Raman.
Budget: Rs. 10 Crores.
Box Office: Rs. 1.92 Crores.
6. Ek Thi Daayan:
A famous magician, Bobo, decides to marry his girlfriend. But, soon enough he is forced to take psychiatric help as he keeps hallucinating his dead sister. The Daayan enters the lives of the two children and their father.
Actors: Emraan Hashmi, Omar Qureshi, Konkona Sen and Kalki Koechlin.
Director: Kannan Iyer.
Budget: Rs. 26 Crores.
Box office: Rs. 40 Crores.
7. Raaz:
This is one of the best horror films of Bollywood. A couple, Aditya and Sanjana go for a holiday to Ooty in search of saving their marriage. But Sanjana ends up being haunted by spirits who then reveal dark secrets about her husband and his past.
Actors: Bipasha Basu, Vikram Bhatt, Dino Morea and Emraan Hashmi.
Director: Vikram Bhatt.
Budget: Rs. 5 Crores.
Box office: Rs. 36 crores.
8. 1920:
Arjun falls in love with a girl Lisa, for whom he abandons his family. Both the lovers move to a house in Palampur, but as soon as they shift to the new house, Lisa gets possessed by the spirit and Arjun must do his best to save her.
Actors: Adah Sharma, Rajneesh Duggal and Vipin Sharma.
Director: Vikram Bhatt.
Budget: Rs. 7 Crores.
Box office: Rs. 14.5 Crores.
9. Ragini MMS:
A young woman goes for a weekend trip to a farmhouse that is deserted with her boyfriend. However, as soon as the couple reaches the farmhouse, they start to witness paranormal activities.
Actors: Sunny Leone, Kainaz Motivala, Rajkummar Rao and Sandhya Mridul.
Director: Pavan Kripalani.
Budget: Rs. 1.3 Crores.
Box office: Rs. 63.29 Crores.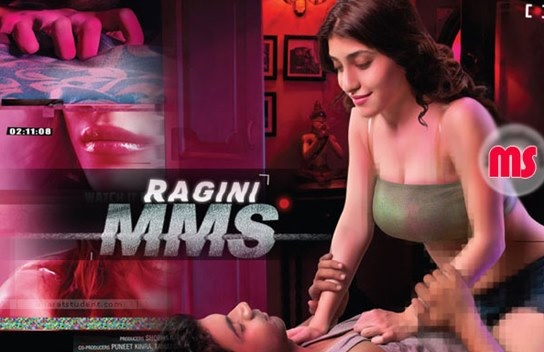 10. Darna Mana Hai:
Six friends are stranded on the highway and decide to relate spooky stories to each other. Each story told scarier than the next one, but the biggest horror begins when some of the friends start to go missing. Actors: Saif Ali Khan, Vivek Oberoi, Nana Patekar, Shilpa Shetty, Sameera Reddy
and Boman Irani.
Director: Prawaal Raman.
Budget: Rs. 4.5 Crores.
Box Office: Rs 7.85 Crores.
11. Kohraa:
After marrying a rich man named Amit, Rajeshwari moves to his mansion. But when Amit is out on a business trip, she learns about his ex-wife Poonam, whose spirit still haunts the mansion.
Actors: Biswajit Chatterjee, Waheeda Rehman and Madan Puri.
Director: Biren Nag.
12. Shaapit:
A Young couple Kaaya and Aman who love each other can unfortunately not get married because of the curse that Kaaya holds onto because of her family. To end the curse, they approach a professor to seek a solution to undo the curse, so that the both of them can get married and live happily ever after.
Actors: Shweta Agarwal, Aditya Narayan and Rahul Dev.
Director: Vikram Bhatt.
Budget: Rs. 9 Crores.
Box Office: Rs. 11 Crores.
13. Bulbbul:
The movie is about Bulbbul, who is a child bride, but grows up into a woman who starts rulling her household hiding her difficult past, as supernatural activities and murders of men keep taking place in her village.
Actors: Trupti Dimri, Paoli Dam, Rahul Bose and Avinash Tiwari.
Director: Avnita Dutt Guptan.
Budget: Rs. 5 Crores.
Box Office: Rs. 8 Crores.
14. Lupt:
A workaholic who is haunted by disturbing visions takes a vacation with his family, but a detour during the vacation leads them to chilling and strange events.
Actors: Javed Jaffrey, Meenakshi Dixit, Vijay Raaz and Niki Aneja Walia.
Director: Prabhuraj.
Budget: Rs. 3.5 Crores.
Box Office: Rs. 1.57 Crores.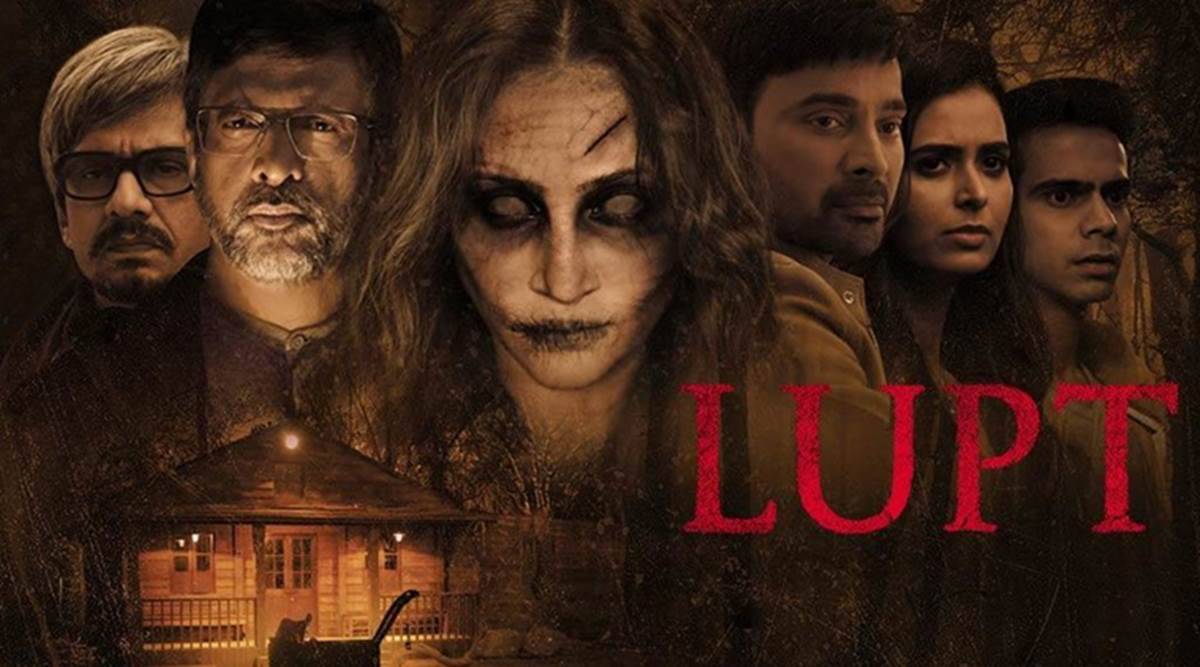 15. Horror Story:
A group of friends get together to say goodbye to another good friend who is moving abroad. All of them decide to stay a night in a haunted hotel, which ended up changing their lives in the way they never expected.
Actors: Nishant Singh Malkani, Aparnaa Bajpai, Karan Kundra and Radhika Menon.
Director: Ayush Raina.
Budget: Rs. 6 Crores.
Box Office: Rs. 7.3 Crores.
16. Bees Saal Baad:
Kiran's husband, is being haunted by a spirit named Nisha, who says to be his wife from his previous birth and wants to be with him. To get free of the spirit, Kiran and her father seek the help of a Tantric.
Actors: Mithun Chakraborty, dimple Kapadia, Anupam Kher and Om Prakash.
Director: Rajkumar Kohli.
Budget: Rs. 1 Crores.
Box Office: Rs. 2.03 Crores.
17. 13 B:
A young boy, Manohar with his father moves into a new apartment that is on the 13th floor. But the peace between the son and father is disrupted when a spirit starts using the television to communicate with them.
Actors: Neetu Chandra, R Madhavan and Sachin Khedekar.
Director: Vikram Kumar.
Budget: Rs. 6 Crores.
Box Office: Rs. 16 Crores.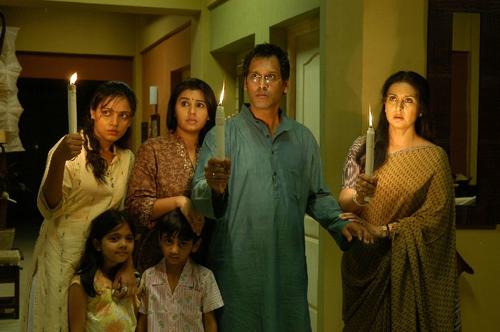 18. Raat:
The Sharmas move into a new house in the city, but as soon as they shift they start experiencing strange occurrences. The family then seeks the help of a priest after their daughter gets possessed.
Actors: Om Puri, Revathi, Chhaya Mathur , and Akash Khurana.
Director: Ram Gopal Varma.
Budget: Rs. 1.20 Crores.
Box Office: Rs. 1.40 Crores.
19. Mahal:
Shankar moves into a mansion and soon learns about his catastrophic past. Things start to take a turn when he starts getting a vision of a woman who claims to be his lover.
Actors: Madhubala, Ashok Kumar, and Kanu Roy.
Director: Kamal Amrohi.
Budget: Rs. 9 Lakh.
Box Office: Rs. 1.45 Crores.
20. Phoonk:
A young engineer is thrown out of his job by his boss after he tried to sabotage a business project for his advantage. He is also insulted in public, but his wife decides to settle scores by taking things into her hand, with his boss.
Actors: Ahsaas Channa, Sudeep, and Amrita Khanvilkar.
Director: Ram Gopal Varma.
Budget: Rs. 3 Crores.
Box Office: Rs. 10 Crores.
You are alive, and you will survive. You will easily go through these frightening movies.
...