India is a country of different cultures and along with these different cultures comes a lot of different kinds of dishes that are famous in their respective cultures. These food are not just famous in India but are famous worldwide and are made everywhere in the world showcasing how the flavours of India are rich and unique.
We have put together a list of 20 most popular dishes that are famous around the world and are worth a try if you still haven't tried any of them.
Indian Sweets | Indian Food | Indian Cuisines | Famous Indian Dishes:
1. Makki ki Roti and Sarson ka Saag:
The most famous dish of the Punjabi's, Makki ki roti and Sarson ka saag is something you will find at every restraint without fail. It is mostly served in winters from November to February. The best way to eat this dish is with a lot of white butter and jaggery and a glass of lassi to fulfill all the flavours of a true Punjabi meal.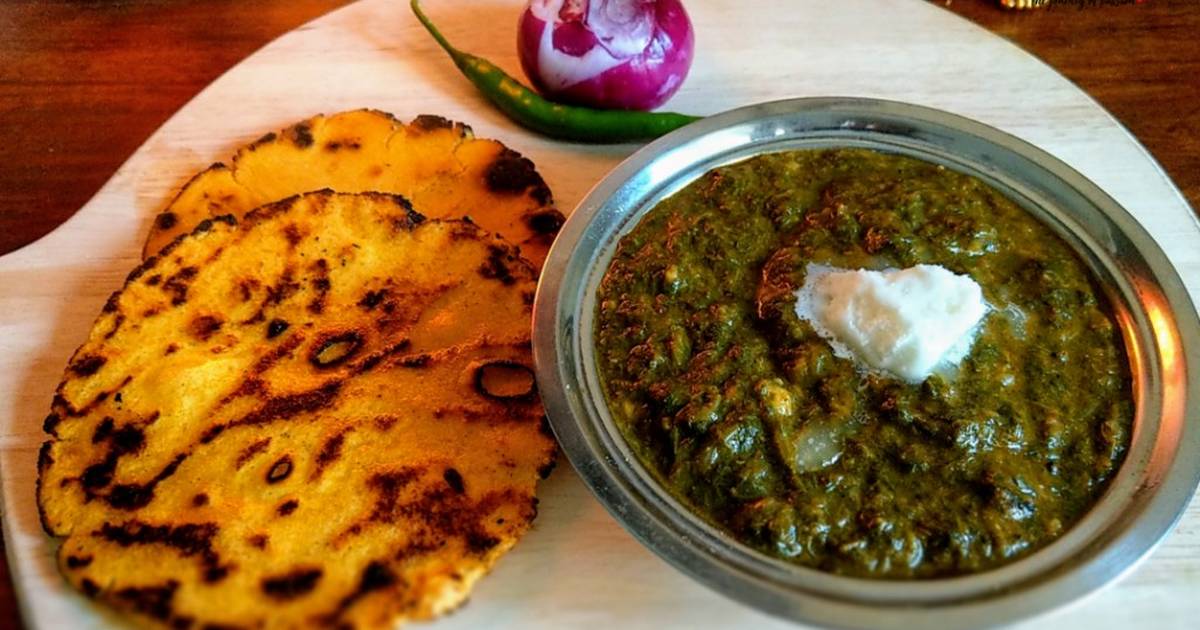 2. Litti Chokha:
This street food from Bihar is now an international food item that is served all over the world at different restaurants and at international food festivals. Serve it as a snack or serve it as a main course it can be served anytime. This dish is made of ground spices with gram flour and grilled Brinjals. It is best consumed with pure ghee on a cold winter day.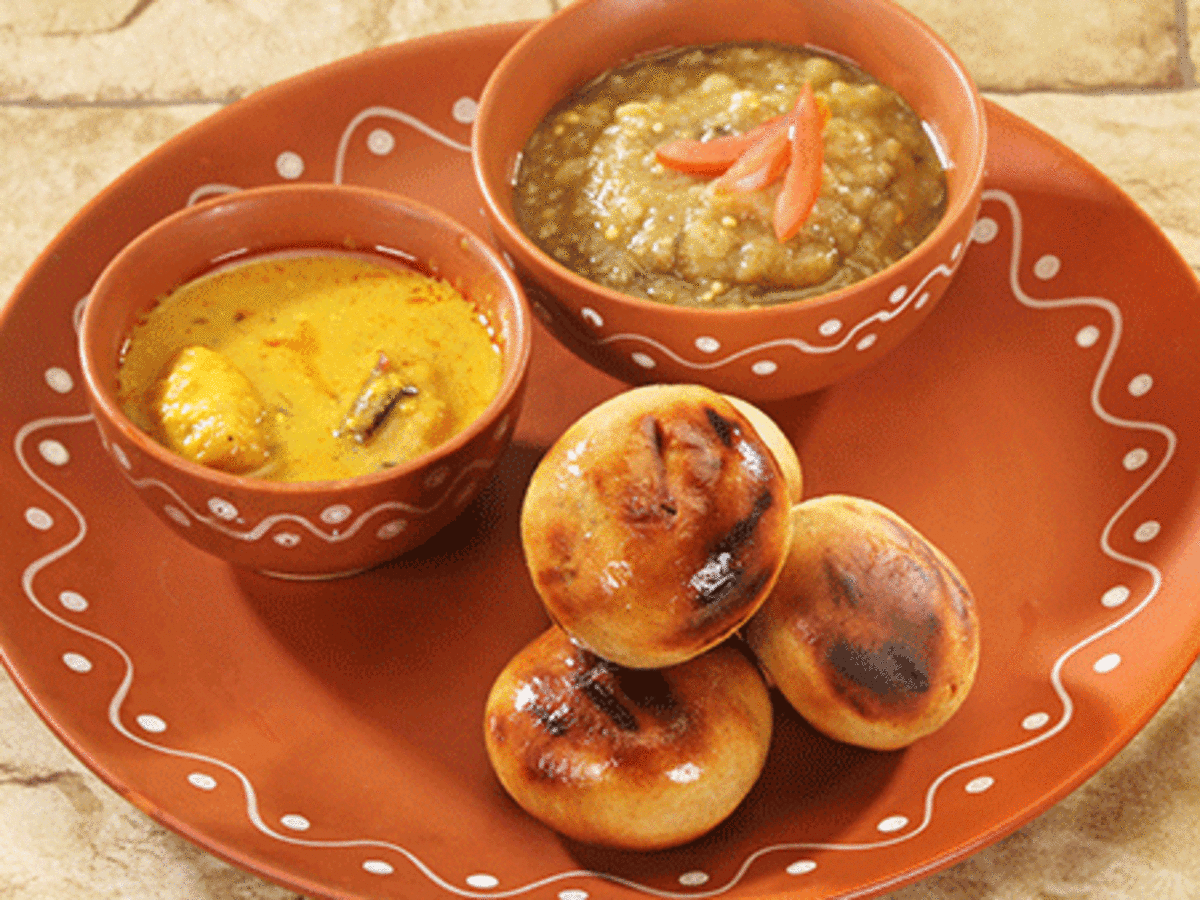 3. Biryani:
One of the most favourite form of rice to eat in India. 16 types of Biryanis are cooked and the most famous is the Hyderabadi Biryani. Biryani is a dish that is slow-cooked with multiple layers so that all the flavours can infuse into each other. It is a dish made both for non-vegetarians and vegetarians.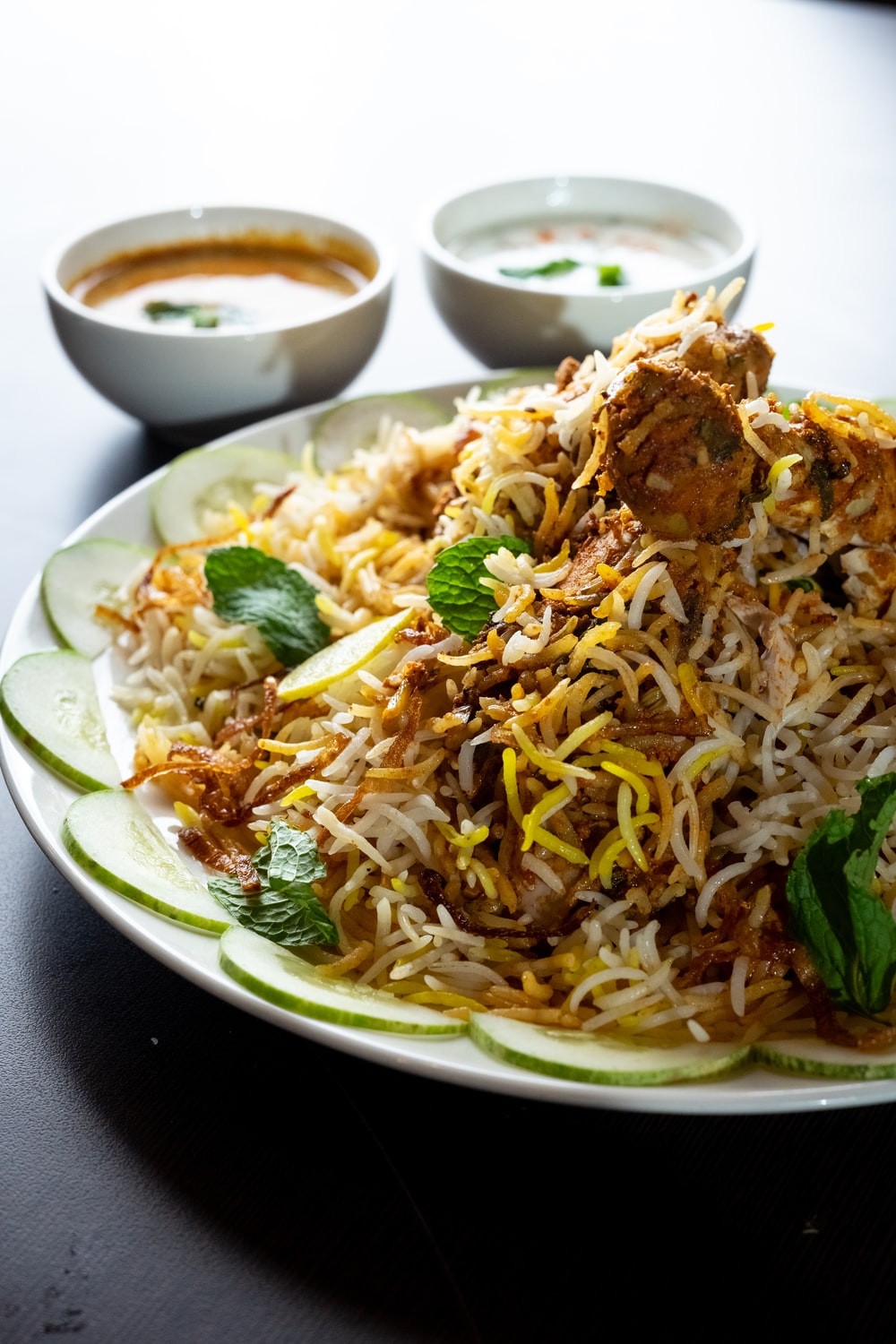 4. Dal Makhni:
This popular Punjabi dish is a lentil dish. It is made of kidney beans and while black lentils and a lot of ghee and different spices like garlic paste, chili, Started from North India now this dal is something that people wait to go out and order and eat.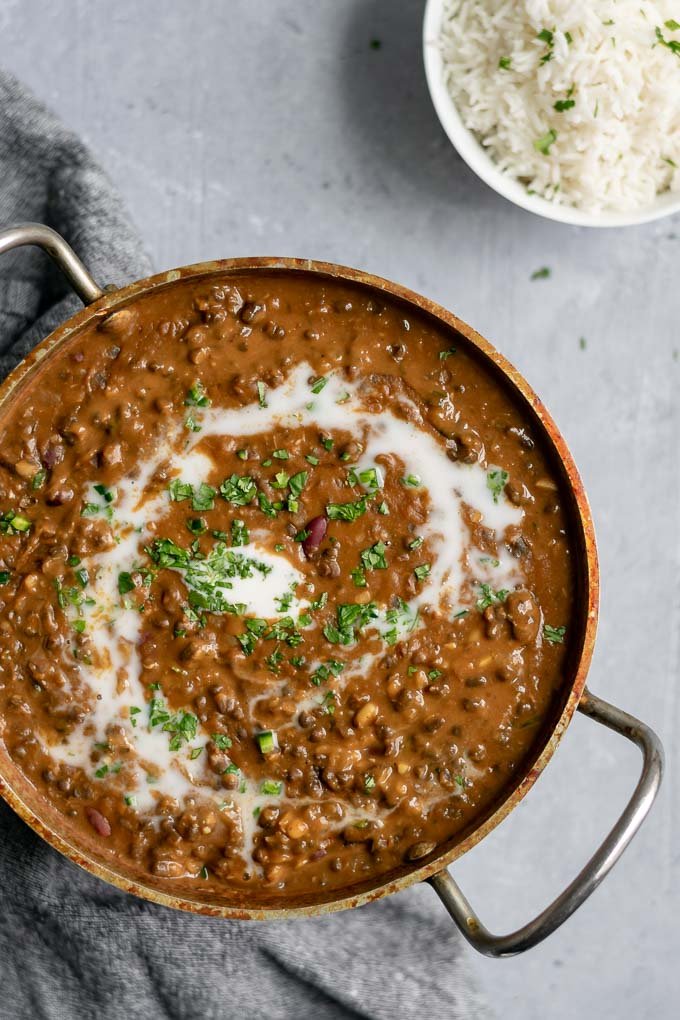 5. Dosa:
This South Indian dish is is delicious and healthy at the same time. Now available in every street of Indian, this dish is made from fermented rice batter that is fried golden crisp into a circle and served best with sambar and white chutney. Dosa can also be filled with different stuffing's like aloo, paneer, chicken and can be served as a meal any time of the day.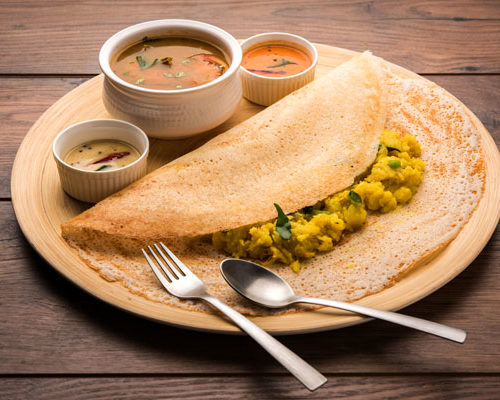 6. Vada Pav:
A signature dish from Mumbai, this is one of the cheapest dishes when it comes to buying it. It is made of a gobble of onion and potato patty that is deep-fried along with a sweet and spicy bun with garlic powder and chutney in between it.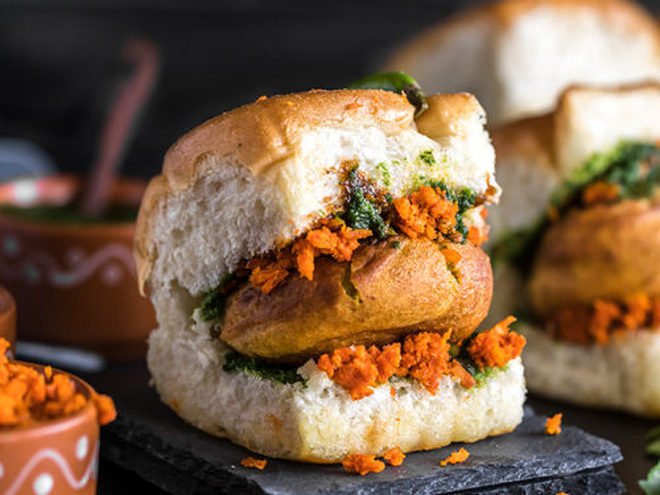 7. Daal Baati Churma:
This Indian dish popular in Rajasthan and Gujarat is a combination of dal and baati, the dal is made from a combination of 4-5different dals and the baati is a hard bread made from wheat flour. This is best eaten with a lot of ghee and is one of the most famous traditional dishes in India.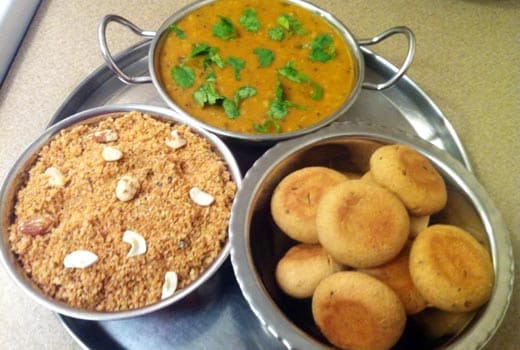 8. Panipuri:
Known by a lot of different names all over the world, Panipuri is a small fried puri that is filled with different flavours of water. Loved by many and famous all over the world. Panipuri is something people die to eat for its flavour and yummy taste.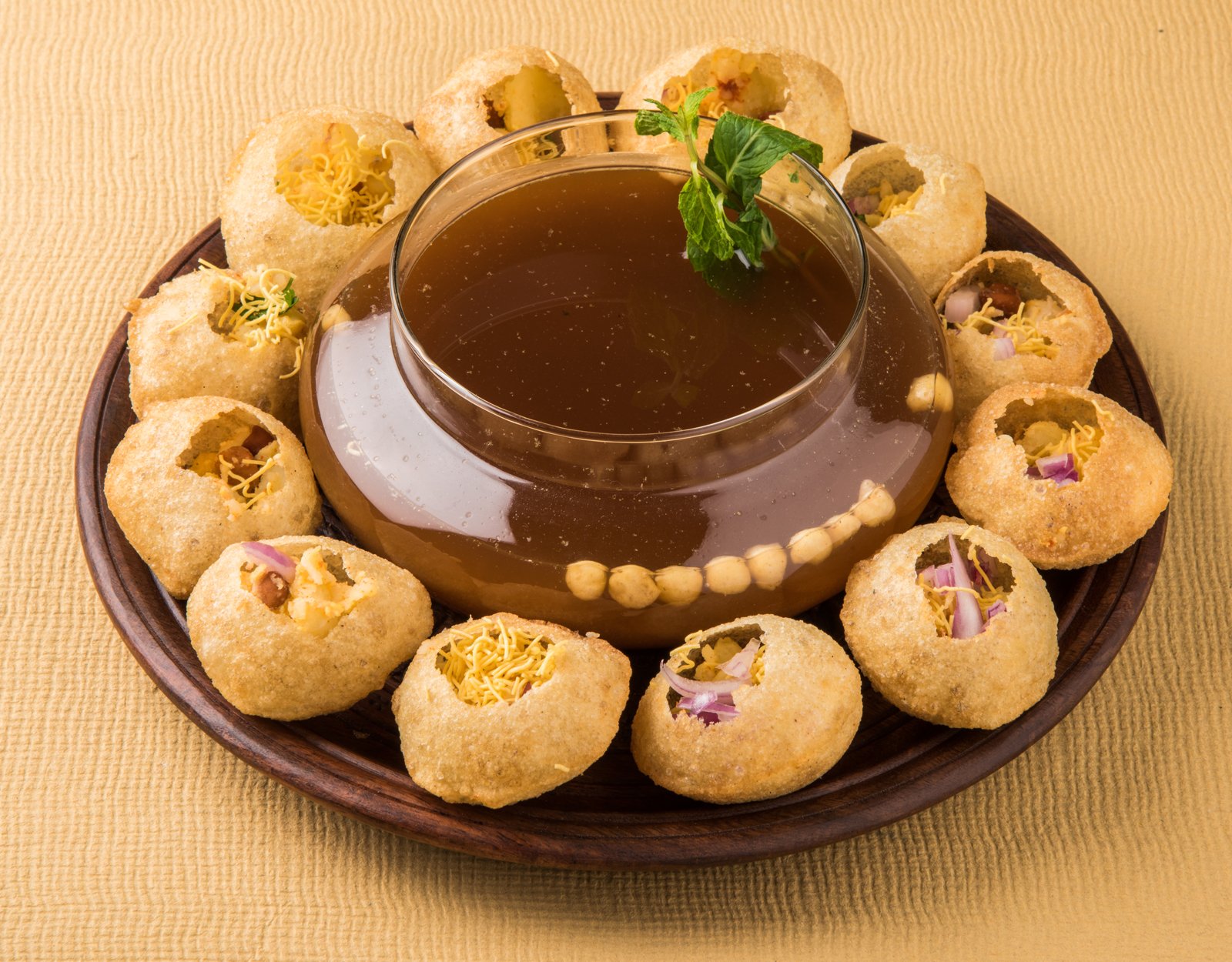 9. Paranthas:
One of the most go-to meals for Indians is stuffed paranthas with butter. There are many different types of paranthas like Aloo ka Parantha, Paneer ka Parantha, Mixed Parantha, etc. This North Indian dish is very popular and can be found in every corner of the world.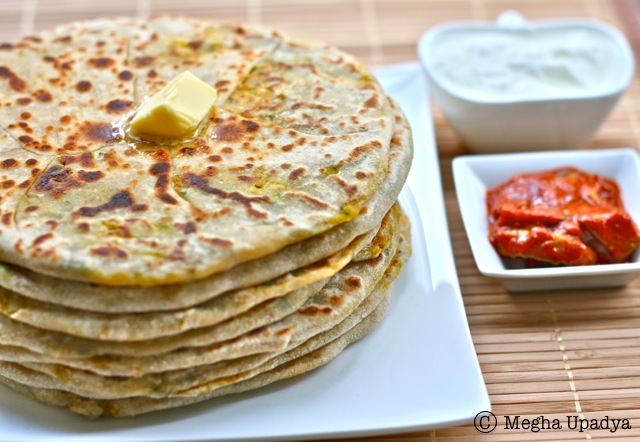 10. Dhokla:
This famous Gujarati dish is a breakfast or tea-time item. It is delicious, light, and is very easy to digest. It is made from a batter of chickpeas and fermented rice. It is best served with chutney and chilies.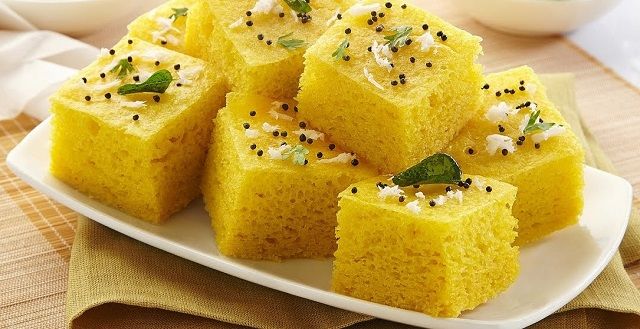 11. Irachi Ishtu:
Different from the usual coconut-flavored dishes that are made in the South, this dish is more of comfort food that is best made and eaten on a lazy Sunday. This dish is made with different spices like Elaichi, cinnamon, cardamom, and chicken or beef or lamb. This is famous in Kerala and is also known as the 'Kerala Chicken Stew', it is best served hot with Appam or white bread.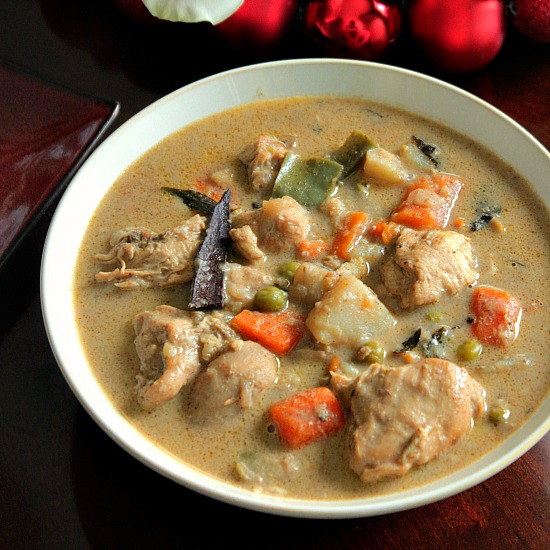 12. Gajar ka Halwa:
How can someone forget this sweet dish. Served during winters, this dessert is made with carrots and served with cashews, Pistas, or almonds. It is best served hot and once you take a bit of this dessert you definitely will reach heaven.
13. Jalebi:
Another famous dessert of India, this is a fried and sweet dessert that is best eaten with Rabri. A hot plate of jalebis and Rabri on top of it is what you need to make your gloomy day a fantastic one.
14. Chicken Tikka:
Made of boneless chicken cut into small pieces marinated in Indian spices and yogurt and roasted over charcoal, the dish is best served as a snack, and along with being tasty it is also healthy to consume.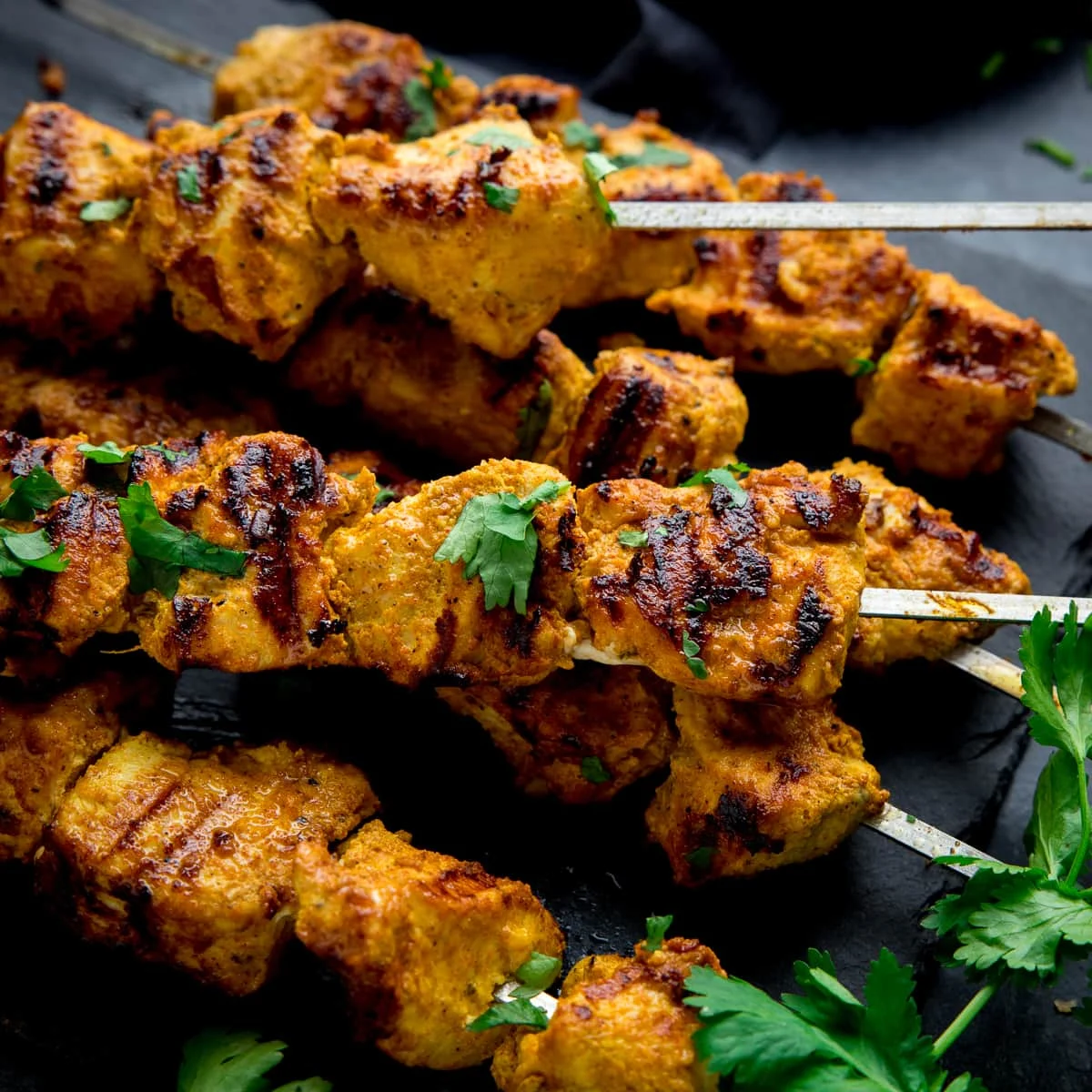 15. Pav Bhaji:
A popular street snack from Mumbai. It is a vegetable curry served with soft buns. This is a staple dish when it comes to Mumbai and is famous everywhere. It is best eaten with butter on top of the curry and well-cooked buns.
16. Chhole Bhature:
A famous North Indian dish. It is made of a combination of fried bread with chana. This dish can be found in every corner and provides you with all the flavors that Punjab has to offer.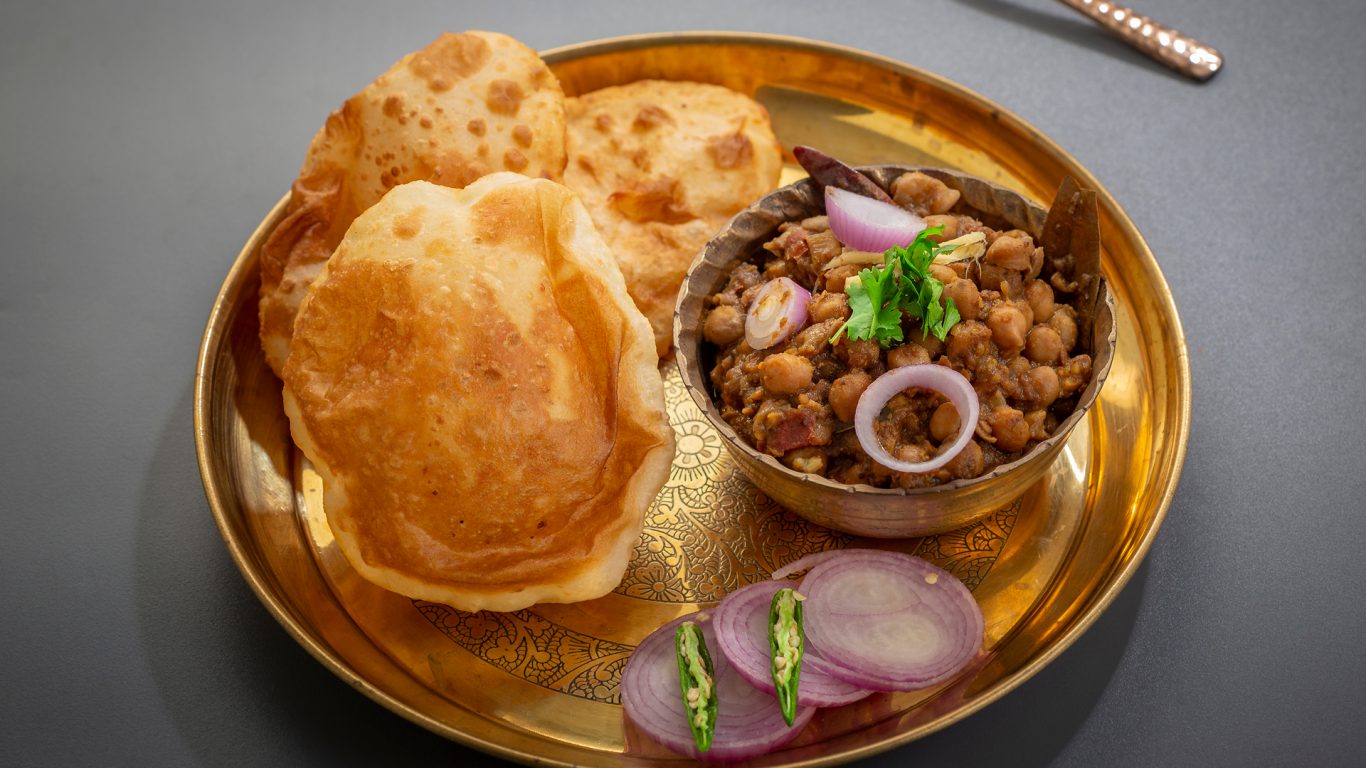 17. Butter Chicken:
This North Indian dish is a chicken dish made in gravy. The red gravy of the dish is made with tomatoes and Indian spices it is best served with butter naan and is famous all over the world and Indian love eating this dish any time of the day.
18. Madra:
This dish from Himachal Pradesh and is a part of the Pachadi cuisine. This dish is a creamy dish cooked slowly with different ingredients like chickpeas, yogurt, coconut, and almonds. It is best eaten on a cold winter morning and is best served with either rice or chapatti.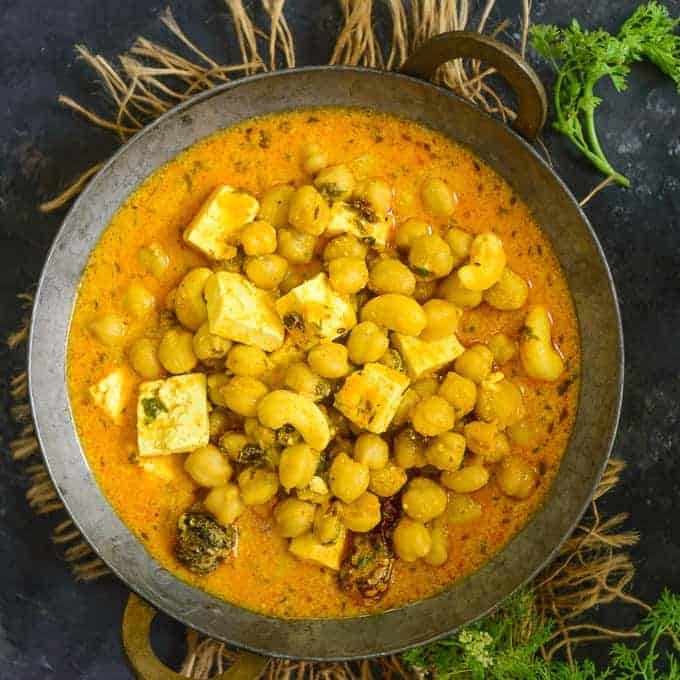 19. Daab Chingri:
This dish from West of Bengal made of prawns with coconut juice is what you need to eat if you want a flavor of Bengal. This dish is made with coconut, cream, mustard seeds, turmeric foes, and red chilies. This is best served with white rice.
20. Lassi:
Made from sweet yogurt with rose or cumin essence, this is one drink that you have to try. Famous in North India, this drink has now made its place all over the world. This can either be made with sugar or salt depending on how you like it.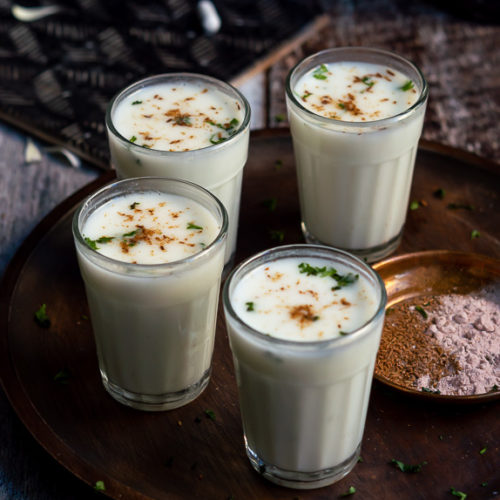 If you still haven't tried these dishes out then do so right now, cause trust me by just reading about them it must have made your mouth water. Try them out to see what all the Indian culture has in store when it comes to food.
...