Often guys wonder what is it that girls think about guys. Do they think about them? Do they think enough about their appearance? What could it be that makes them envy them? What is it that they do that makes women despise them? Well, we have some answers to those questions. Actually, we have questions instead, that girls want to ask guys so that they know why is it what they do and what for!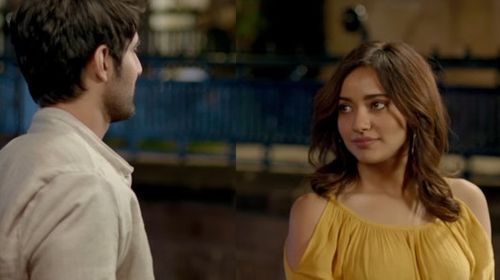 Here are 20 questions girls want to ask the guys:
1. How does it feel to look groomed when you just spend rupees 100 on self-care and that too once in a blue moon?
2. Do you guys ever feel insecure at all? C'mon, you guys practically have an amazon growing on you and yet you hit the beach in Sandoz, don't you feel weird with all that hair? Not even once?
3. Why is it that you guys are willing to spend thousands on your vehicles, your gadgets, even at 25 you would not mind spending your hard-earned money on video games but will repeat the same outfit every time?
4. Do you guys actually love children or just pretend to love them in front of us?
5. What are your opinions on love? Do you think it actually works and happen or you just simply meet a girl and get so comfortable with her and that is just it?
6. Do you have some favorite love stories? Your parents or maybe perhaps one of those Shahrukh Khan movies that sway all the girls? Maybe you once saw a movie and said, dang right! This is what I want.
7. Apart from the obvious answers (we know your dirty mind), what all do you find attractive in women? You got to be honest now!
8. What kind of marriage jitters or wedding nerves do you guys get? Especially in India, for the girl, it is a new world, new house and for you, it is a new person in your own house, do you feel strange or do you not care at all?
9. Pretty sure there are days when you feel low too, that is inevitable. For girls, it is much easier to cry in front of a friend and confide in them but it must be so difficult, is it not? Given all the stereotypes, how do you cope up with it?
10.ave you ever used children or dogs/ cats as a way to attract a girl towards you or just merely grab her attention with it?
11. Are you guys as monosyllabic in conversations as they show on TV?
12.part from the internet-driven hate and rage, do you actually stand against feminism and feminists? Do you think women demanding their rights and a better and safer world for them is wrong?
13. Did it ever occur to you the hardships women around you go through? Even so much as walking on a road and not be ogled at?
14. Nirbhaya one, Kathua second, could these never motivate you to come and stand up with women and demand a better/safer world for them?
15. Do you never feel the urge to change the world for the sake of your mother, daughter, girlfriend or wife? Are you willing to trust the world with them?
16. Did you guys sit as children and fill slambooks too?
17.part from the obvious boozing, what all do you guys do in a sleepover with a friend?
18. Are you guys really that girl obsessed as the internet memes and television wants to believe?
19.eave girls, cigarettes Netflix, sex, cars and all of that and what is it that actually makes you happy?
20. Do you guys also go and search for content on the internet wanting to know what women think and want such as this one?
Can we expect loyal answers in the comment section below?
...