Breaking the stereotypical genres of romance and drama. The Bollywood and Hollywood film industry do have movies that bring out the best in people and motivate them in ways that cannot even be imagined. Watching these movies, not just influence you from within but forces you to a whole new inspiring way which brings the necessary changes that matter to human growth. Here are the top 25 motivational movies that are a must-watch.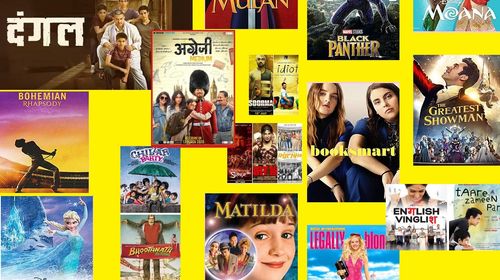 Bollywood Motivational Movies:
1. Rang De Basanti:
This all-time favourite and evergreen movie about six youngsters who are from Delhi whose perspective towards life changes as they act in a documentary about the Indian freedom fighters and how these youngsters work with an English woman to bring to life the past and how the events leading up to it they relive the saga of the famous freedom fighters who took India to its freedom from the Britishers. This is a movie that awakens the feelings of love and the feeling of being a patriot. Released in 2006, directed by Rakesh Omprakash Mehra, starring Aamir Khan, Siddharth, Sharman Joshi, Kunal Kapoor, Atul Kulkarni, Alice Patten, Soha Ali Khan, Steven Mackintosh, R. Madhavan, Waheeda Rehman, Anupam Kher, Kiron Kher, Om Puri, Lekh Tandon and Cyrus Sahukar.
This movie is that art which you can watch multiple times and every single time you watch it, it inspires you in a new way.
2. 3 Idiots:
This funny and at the same time sending out a serious message based on the book Five Point Someone by Chetan Bhagat. It is a movie about three friends who were together in college and how many years later in the search of one friend they re-live their college days and the struggles they went through and the fun they had while studying in an engineering college and how they got inspired to think differently while everyone around them thought of them as 'idiots'. Directed by Rajkumar Hirani, starring Amir Khan, R. Madhavan, Sharman Joshi, Kareena Kapoor Khan, Boman Irani and Omi Vadiya, released in 2009, the movie will make you laugh and cry at the same time and motivates you to look at life differently while sending out an important message of how important it is to go after your dreams.
3. Mary Kom:
Based on the real-life story of the boxer Mary Kom, this movie is about how she comes across a boxing coach at a gym and shares her dream of being a boxer and ask for his help to train her to become a boxer, despite her family not approving of it how she follows her dream and makes it come true. The movie is about all the hardships that she had to face before she became who she wanted to be. Starring Priyanka Chopra and Darshan Kumaar, released in 2014, directed by Omung Kumar, this movie is about how important it is to achieve and fulfill your dreams and not think about what the world around you thinks because your happiness matters the most.
4. Taare Zameen Par:
This movie is about a boy Ishaan who is criticized by all the people around him for his poor academic performance and is later sent to a boarding school. How once he goes off to the boarding school, he comes across a teacher who discovers that Ishaan has dyslexia and helps him in becoming who he is and uncovering his real potential which is 'arts'. Released in 2007, directed by Amir Khan and Amole Gupte, starring Darsheel Safary and Amir Khan, this movie is about how everyone has hidden potential and how they just need a little push in life to discover it. This emotional and motivational film is one that makes you understand that perfection can be found in all imperfect things as well.
5. Udaan:
This movie is about a boy who gets expelled from school and returns home to a strict father and a step-brother who he has no knowledge of and how he is forced to work with his father in his factory even though the boy's dream is to become a writer. This movie is an insight into how important it is to overcome all the challenges in life and do what you want to do, do achieve peace of mind and happiness. Directed by Vikramaditya Motwane, released in 2010, starring Rajat Barmecha, Ronit Roy, Manjot Singh, and Ram Kapoor, this movie is a must-watch for not just youngsters, but parents as well to understand how important it is to give their children the freedom to do what they like to do and let them sore high in life and achieve greater heights.
6. A Wednesday:
This movie is about a police commissioner who recalls the most memorable case while he was serving, in which he got to know about a bomb scare in Mumbai that was informed to him about a commoner. The movie is about how the case of a bomb and a Wednesday still haunts his memories. Starring Anupam Kher, Naseeruddin Shah, and Jimmy Sheirgill, released in 2008, directed by Neeraj Pandey.
7. Lakshya:
This movie is about a young man who is aimless and joins the Indian Army just for fun, but when he finds out how tough the life of an army officer is, he quits and goes back home. When quitting and coming back home leads to fights between him and his girlfriend, he re-joins the Army to make his girlfriend proud. This movie is inspiring because it teaches its viewers that at a certain point in life everyone feels aimless but someone who works hard to come out of that phase is someone who is strong and independent, the movie also teaches that it okay to give up but it's more important to get back up. Starring Hrithik Roshan, Preity Zinta, Amitabh Bachchan and Kushaal Punjabi, released in 2004, directed by Farhan Akhtar is a movie that is a must-watch.
8. Chak De India:
The movie is about a former hockey player who is known as someone who has betrayed his country. But he begins to coach the Indian women's hockey team to show his loyalty towards his country and how it becomes his dream to make this girls team win amongst all odds. Starring Shahrukh Khan, Vidya Malvade, Sagarika Ghatge, Shilpa Shukla, Arya Menon, Seema Azmi and many more, directed by Shimit Amin, released in 2007, this movie in an inspiring movie at many levels, it makes you understand that how at the time it becomes important to prove to yourself who you are.
9. Lagaan:
This film is about a farmer who accepts a challenge that comes across him from Captain Andrew Russell of beating his cricket team in a match and if the farmer's team wins the match the captain promises to wave off the taxes due by all the farmers. Set during the British Raj, this movie about India and cricket is a movie that gives goosebumps every single time you watch it. This is one of those inspirational movies that make you feel that you can achieve anything and if you do bring the right people together then you can stand up against all odds. Released in 2001, directed by Ashutosh Gowariker, starring Amir Khan, Gracy Singh, Suhasini Mulay, Rachel Shelley, Paul Blackthorne, and many more well-known actors, this movie not only motivates you but it also makes you feel patriotic at the same time.
10. Bhaag Milkha Bhaag:
Based on the real-life story of an Indian athlete, Milkha Singh, the movie is about how he overcomes all the odds and challenges that come his way to become a champion, an Olympian and India's most iconic athlete. The movie is about his truth of becoming successful even after being scarred due to the India-Pakistan partition. Released in 2013, starring Farhan Akhtar and Sonam Kapoor, directed by Rakeysh Omprakash Mehra, this movie is a motivational one because it inspires you to see yourself and gives you the feeling of dedication and passion and makes you believe that you can achieve anything even if your past haunts you.
11. Zindagi Na Milegi Dobara:
The title of the movie says it all. The movie is about three friends who go on a trip doing all sorts of adventures and fears that they want to face and how the trip turns into a learning experience about mending broken relationships, falling in love with life, and facing your fears. This evergreen and must watch a movie is about how to live life to the fullest and face your fears like there is no tomorrow because you never know 'Zindagi Na Milegi Dobara'. Directed by Zoya Akhtar, starring Hrithik Roshan, Farhan Akhtar, Abhay Deol, Katrina Kaif and Kalki Koechlin, released in 2011, is a must-watch to see how important it is to live life and enjoy it.
12. Dangal:
This movie is based on the real-life story about a farmer Mahavir Singh Phogat who used to be a wrestler and how he decides to fulfill his dream of winning a gold medal for India by training his daughters Geeta Phogat and Babita Kumari to become a wrestler. This movie is an inspiration for millions as it teaches people that it is not important to have a boy in your family to achieve success, girls are equally as powerful as boys are and they can also lead you to success. Starring Amir Khan, Fatima Sana Shaikh and Sanya Malhotra, directed by Nitesh Tiwari, released in 2016, this movie is a must-watch as it not only is motivational and inspirational, but it also has a very important message that it sends out.
13. English Vinglish:
This movie is about a housewife and an entrepreneur who is mocked by everyone, including her family members for not knowing English and how she decides to learn the language and during the process how she re-discovers herself and make people understand her value. Directed by Gauri Shinde, starring Sridevi, Mehdi Nebbou, Priya Anand and Adil Hussain, released in 2012, this movie is an inspiration for millions to understand that it is not important to know about everything in life but it's more important to know what the right time is to learn about something new and turn it into something where you can help prove things to yourself and tell the world that you can achieve anything.
Hollywood Motivaitonal Movies:
14. The Pursuit of Happyness:
This movie is about a man who loses all is earnings while selling a product he invested in and how he takes up an unpaid internship, while his wife leaves him and goes leaving behind his son with him. While the movie highlights the bond between a father, and a son the movie also sends out the message of never giving up. It teaches us that even after facing multiple difficulties it is always important to enjoy the small victories and never give up. Directed by Gabriele Muccino, starring Will Smith, Jaden Smith, Thandie Newton, and Dan Castellaneta, released in 2006 is a must-watch movie.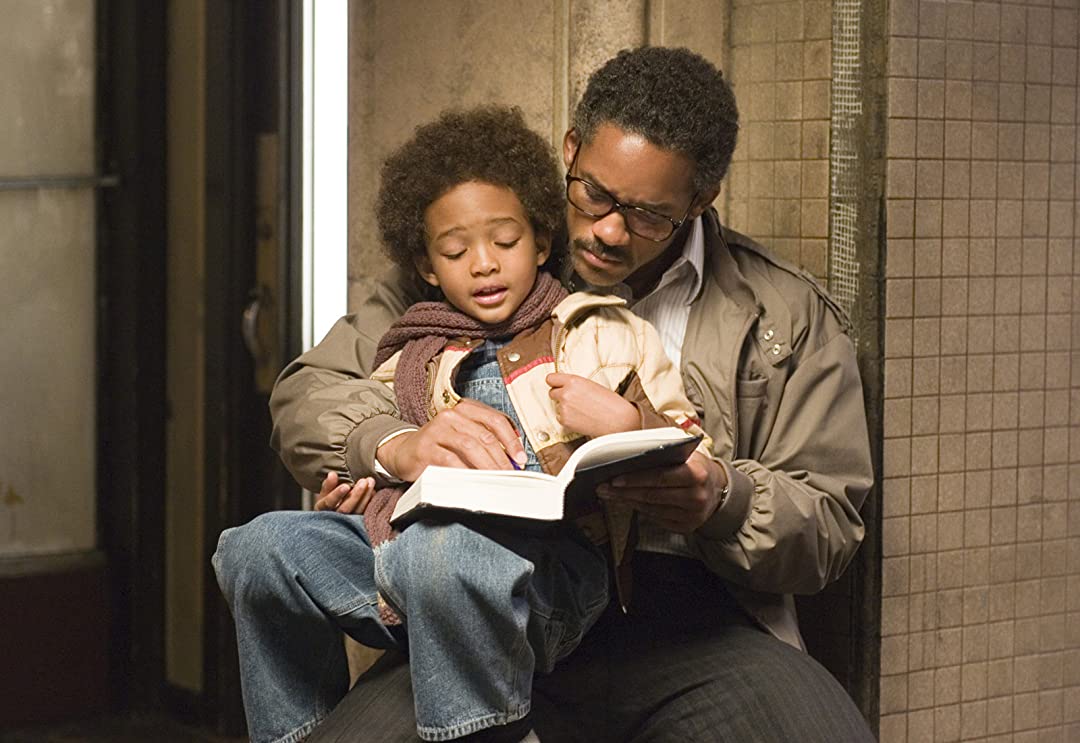 15. The Intern:
The movie is about a 70-year-old man who realizes that he is not yet ready for retirement. He applies for an internship as a senior intern at an online fashion website. This movie is an inspiration for many that there is no age where you need to stop working if you love working, be it any age any job you can set your mind to doing it and do wonders. Starring Anne Hathaway, Robert De Niro, Rene Russo and Adam DeVine, directed by Nancy Meyers, released in 2015, this movie is a motivational movie at many levels and a must-watch.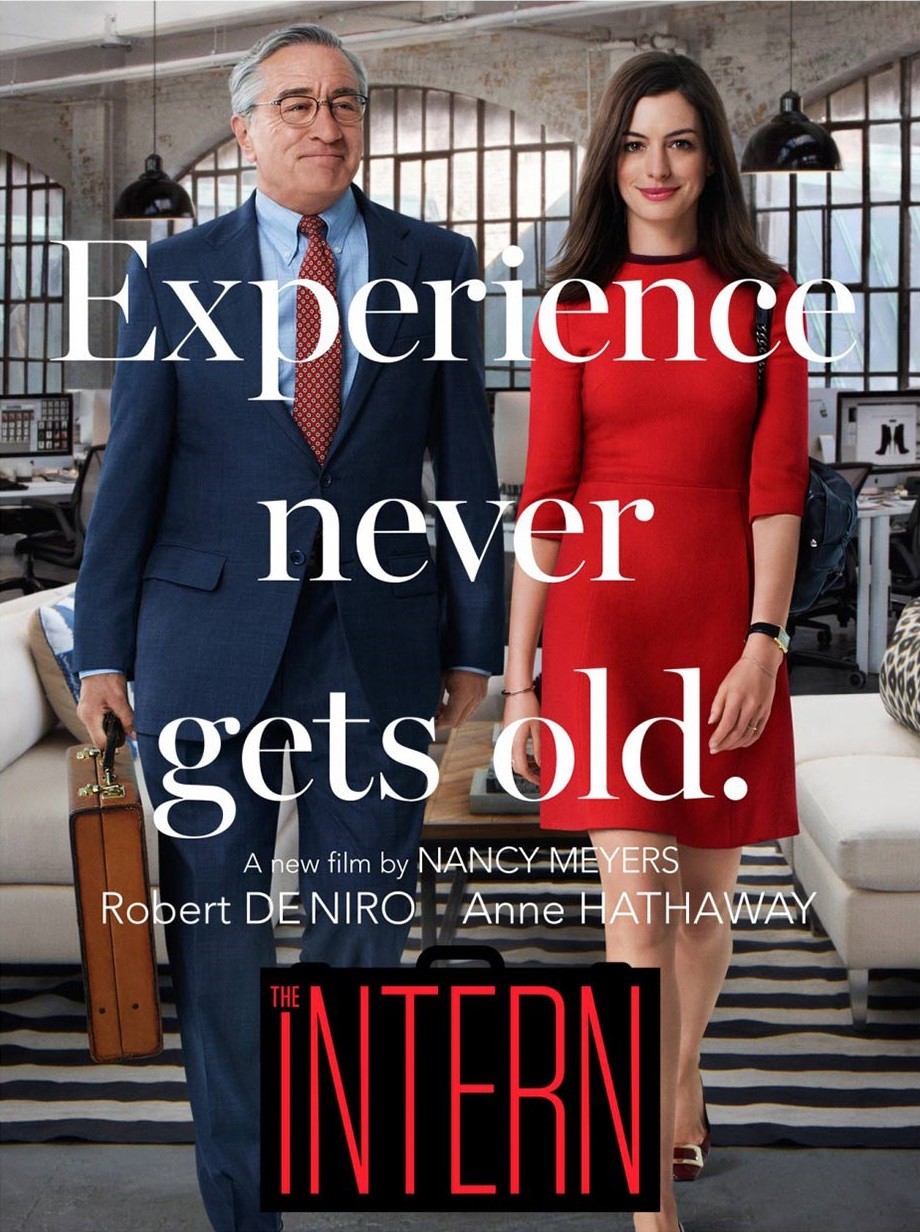 16. Life of Pi:
This movie is about Pi Patel and how he is the sole survivor of a ship during a traveling to Canada and how he fights to survive amongst a hyena and a Bengali tiger. The struggles and the adventures that he goes through to survive with two other animals is an inspiration in itself. It is a must-watch film for the storyline and the visuals. Directed by Ang Lee, released in 2012, starring Suraj Sharma, Irrfan Khan, Tabu and Rafe Spall is a treat to watch and a movie that you can watch multiple times and not get bored.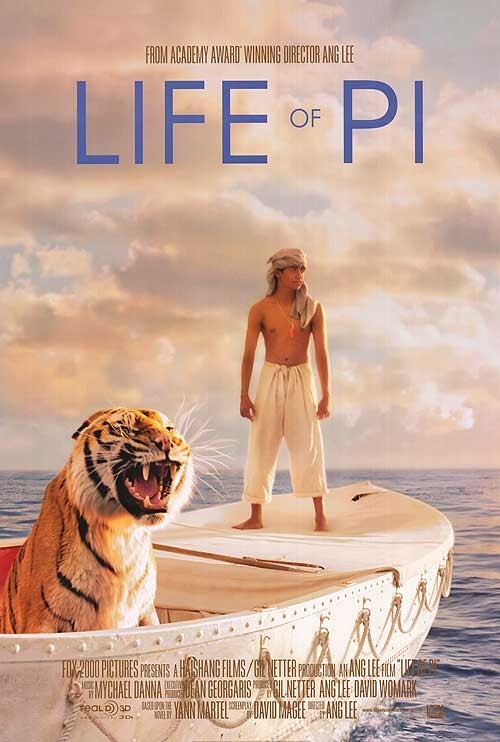 17. The Social Network:
This movie is about Mark Zuckerberg and how he created the social networking site Facebook with his friend Eduardo Saverin's help. But as soon as the application starts to become famous how changes start to come about within their relationship and the lies between them apart from each other while Facebook starts to bring million together. This movie is an inspiration for people who are entrepreneurs; it is a must-watch for them to understand what a person has to go through emotionally and mentally while starting their own business. Released in 2010, directed by David Fincher, starring Jesse Eisenberg and Justin Timberlake is a fun yet very informative watch.
18. The Theory of Everything:
The movie is about an astrophysics student; Stephen Hawking who is working on his research when he discovers that he suffers from motor neuron disease and he has is only left two more years to live with. This movie is an inspiring one at many levels, it shows people that how even after having a life-threatening disease a person should never give up, he or she should achieve whatever they have stepped into the world to achieve in the first place. This movie is not only just inspiring, but the acting is done by the actors also moves you. It has been directed by James Marsh, starring Eddie Redmayne and Felicity Jones and it was released in 2014.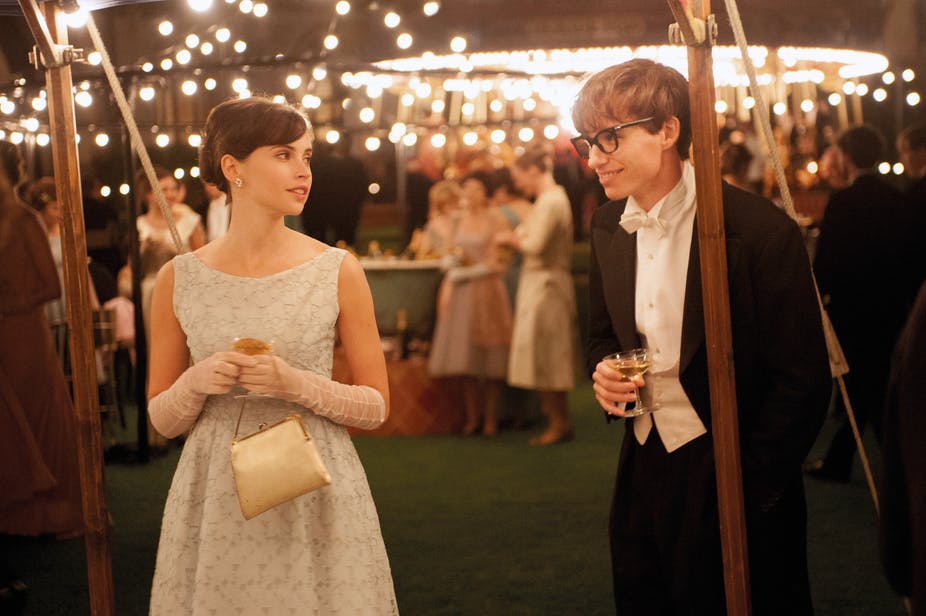 19. Steve Jobs:
This movie is based on the real-life story of Steve Jobs a well-known businessman who launched the product Apple and how he faced personal and professional problems while launching three products of a company that is now a billion-dollar company. This movie is an inspiring one as it teaches how never to give up and always finish what you started because you never know while you start building things in a workshop, you might end up becoming a person whose products people love using. It was released in 2015, directed by Danny Boyle, and starred Michael Fassbender and Kate Winslet.
20. The Blind Side:
The movie is based on a homeless African American boy who is adopted by a Caucasian family and how the family helps him through his learning disability and help him in becoming an excellent American footballer. This movie is inspiring in a lot of ways, it shows that good people still exist in the world and nothing can stop you from achieving everything in life. The movie has been directed by John Lee Hancock, starring Sandra Bullock and Quinton Aaron, it released in 2009.
21. The Founder:
The movie is about Ray, who is a struggling salesman. He once met the owner of McDonald's (Mac and Dick Donalds). Ray saw the potential of the place and was magified by the way the two brothers are making burgers at a fast speed so he proposed a franchise option to the brothers, and decided to turn it into the world's biggest food chain business in the world. This is another inspirational and motivational movie for entrepreneurs. This movie has inspired many that when you set your mind at something you can achieve anything in the world. The movie released in 2016, was directed by John Lee Hancock and starred Michael Keaton, Nick Offerman, Linda Cardellini, and Laura Dern.
22. Hidden Figures:
The movie is about three African American women who are mathematicians and how they play an important role in the launch of the astronaut John Glenn into the orbit. The movie is about how they have to face racial and gender discrimination, but how they overcome it and achieve their goals. The movie is very moving and inspiring and makes the viewers understand that discrimination is not right, and all humans are equal whether they are of any colour or gender. This movie was directed by Theodore Melfi, it stars Taraji P. Henson, Octavia Spencer and Janelle Monae and it was released in 2017. It is a must-watch as it is not only inspirational and motivational, but it also has a strong message in it.
23. The Aviator:
The movie is about Howard Hughes, who is a germophobe and suffers from psychological illness and how he tries to design a new aircraft, but along his way of designing and promoting the aircraft he becomes a successful filmmaker. The movie is inspiring as it makes its viewers understand that you never know when and where, while doing what you true talent may emerge. The movie stars Leonardo DiCaprio and Cate Blanchett, directed by Martin Scorsese, released in 2005, this movie is an insight into how life can take a different direction and you can become successful.
24. The Greatest Game Ever Played:
The movie is about an immigrant from the working class who is interested in the sport of golf and wants to play it professionally, but he soon realizes that though he loves the game while playing it he will have to face many class boundaries. The movie is an insight into how you may love to do something, but there will always be an issue that will try and stop you from doing what you love, but you should never let it come in your way and enjoy what you love doing and continue doing it for yourself. The movie was released in 2005, directed by Bill Paxton and starred Shia LaBeouf and Stephen Dillane.
25. Million Dollar Baby:
The movie is about a boxing coach who works at a gym and generally keeps everyone at an arm's length, except his old friend and an associate of his until Maggie Fitzgerald arrives asking him to train her. While he says no at first, but in no time, their bond starts to grow that changes them both as humans. This movie is an inspiring and motivational one because it teaches you that even if someone says no to helping you from achieving what you want you should never give up and keep going after it. The movie directed by Clint Eastwood, it stars Hilary Swank and Clint Eastwood and it was released in 2004.
These movies will not only motivate you, but will also help you see life differently and inspire you to achieve whatever you set your mind to and will make you want to fulfill your dreams.
...