Amrita Pritam was a great Indian novelist, essayist and a poet of all time. She has wrote many poems and books in Punjabi and Hindi both. Amrita Pritam earlier name was Amrit Kaur but later she made her identity with the name Amrita Pritam. She was the first prominent female Punjabi poet, novelist of the Punjabi language. Amrita Pritam is equally loved on both sides of the India-Pakistan border.
Amrita Pritam poems are so deep that they are still read by older people and even younsters too. Here are some of the great Amrita Pritam poems which you will surely love.
1. Kufr - Amrita Pritam.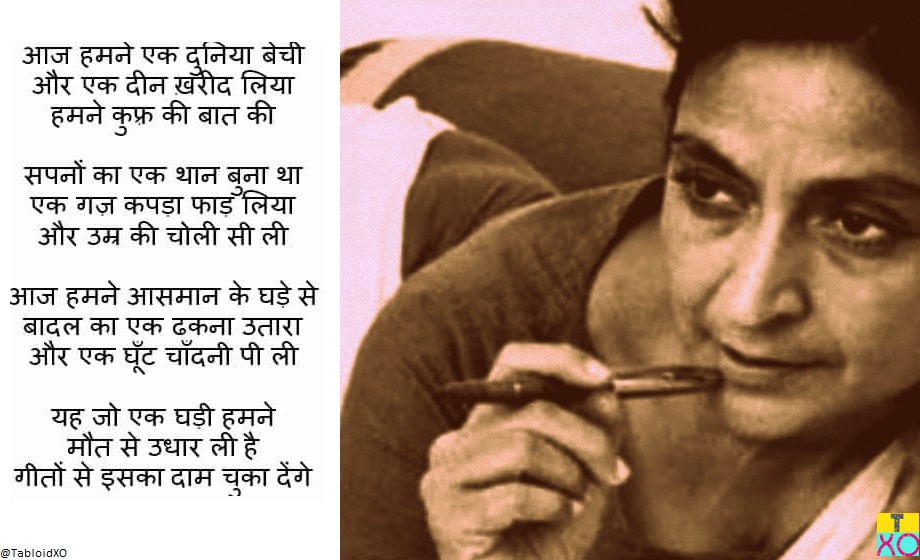 2. Shahar - Amrita Pritam.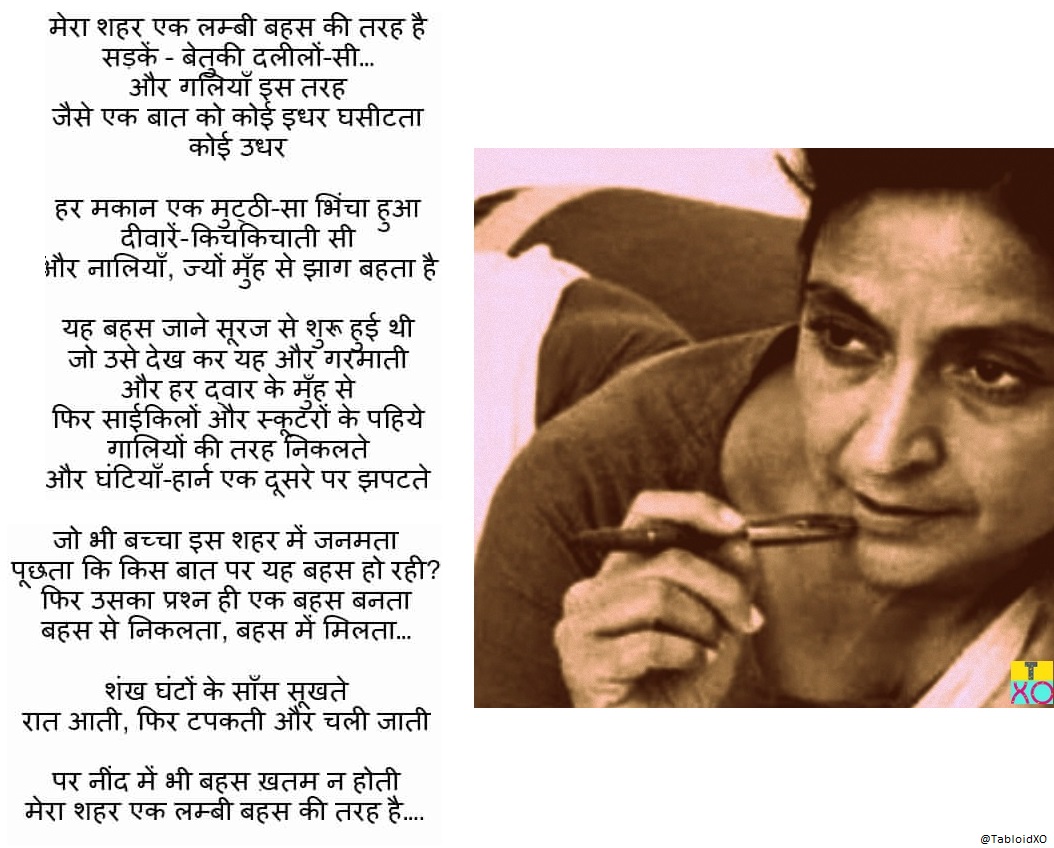 3. Ek Mulaqat - Amrita Pritam.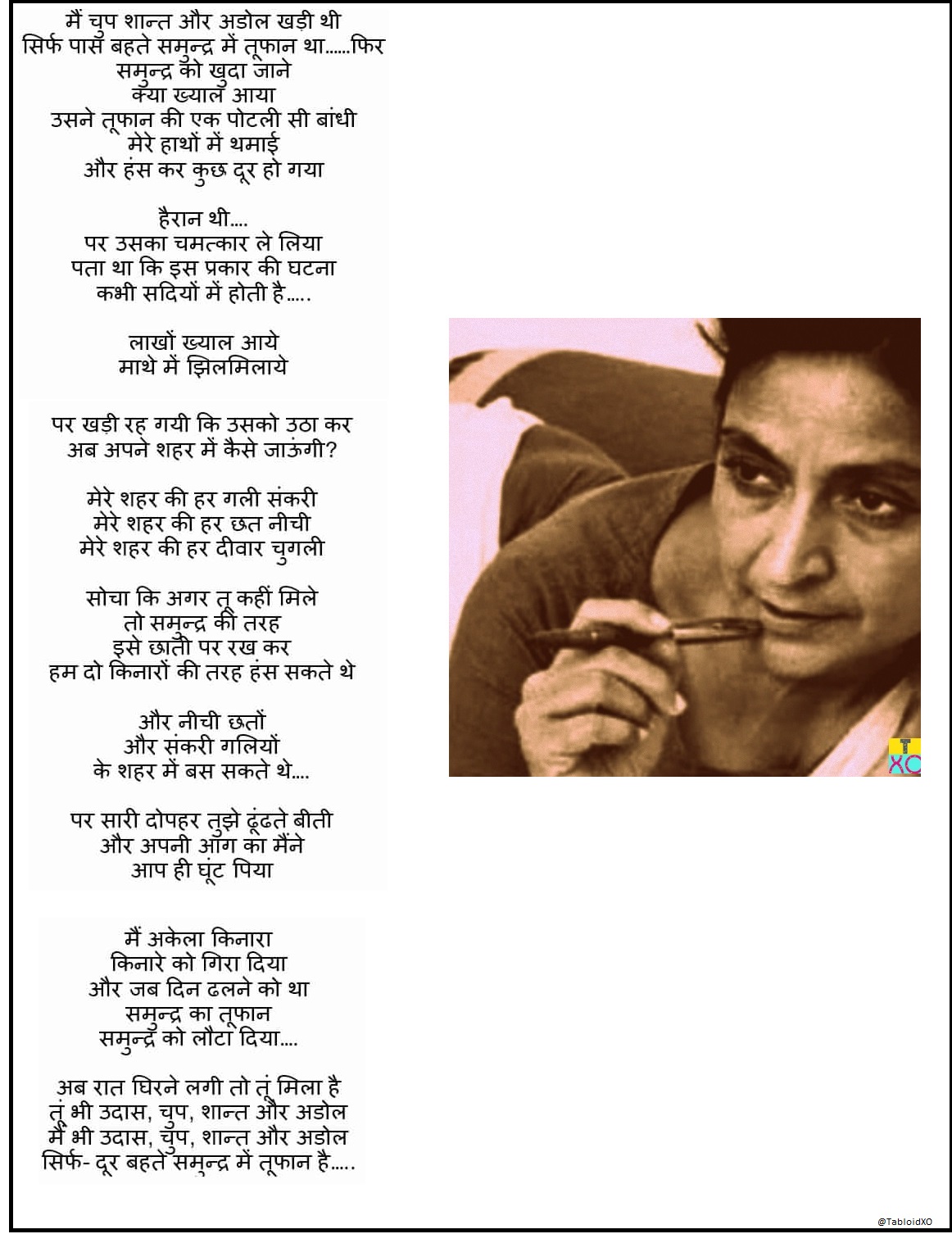 4. Pehchaan - Amrita Pritam.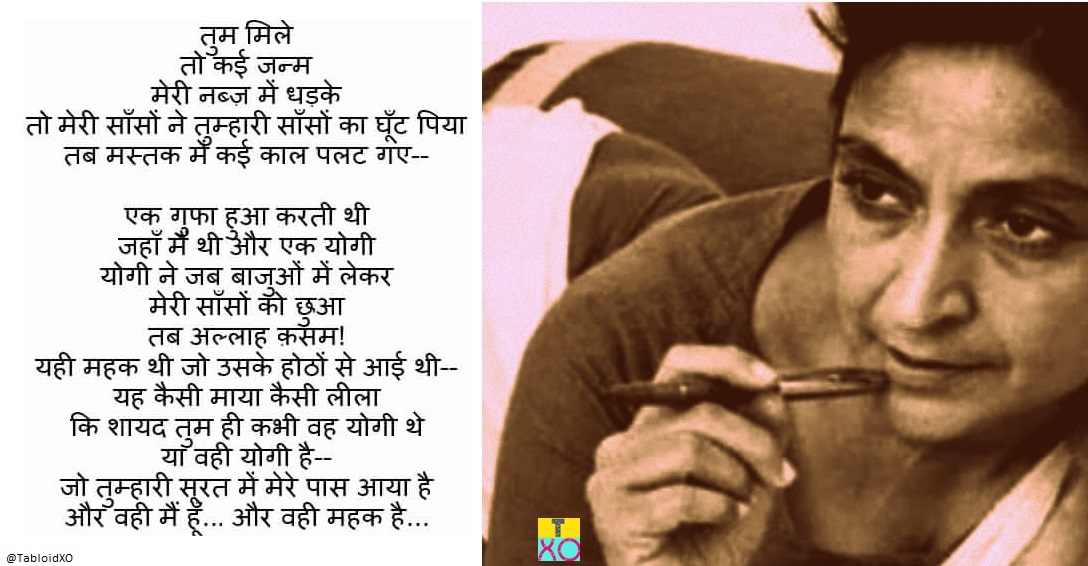 5. Cigarette - Amrita Pritam.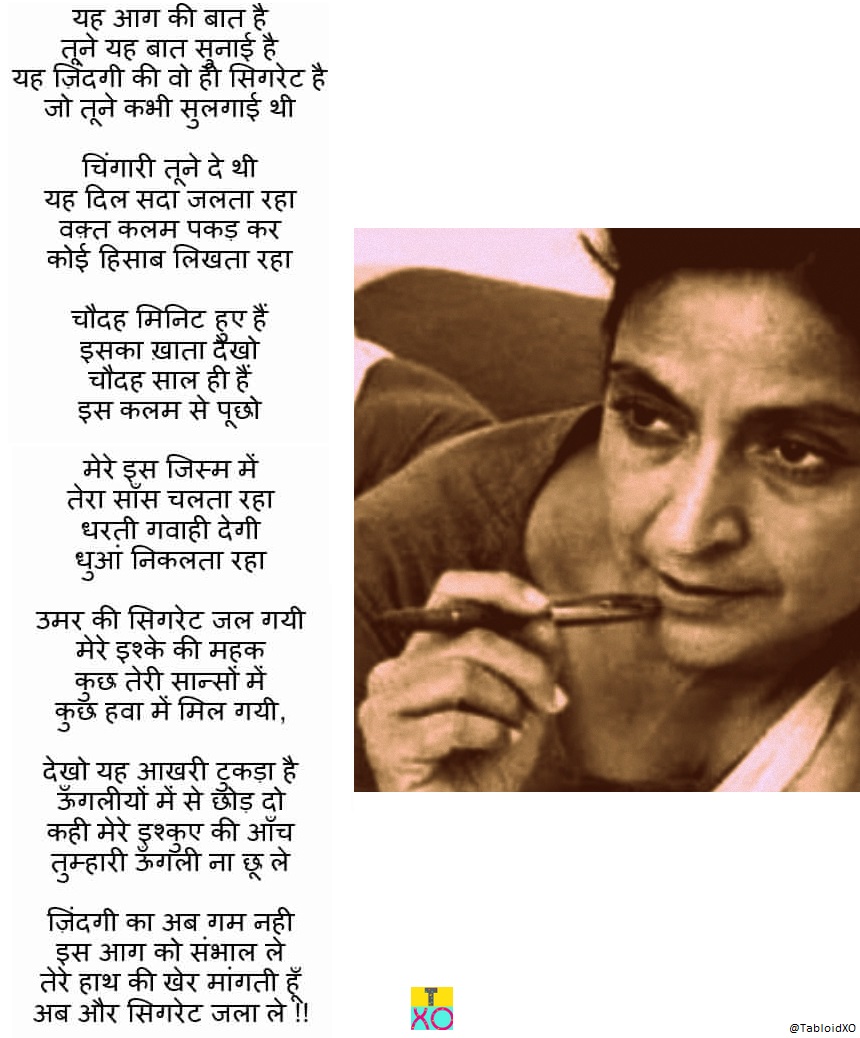 **Do You Want Your Thoughts To Get Thousands Of Eyeballs? TabloidXO Allows You To Contribute Your Stories/Articles/Listicles/Videos. Who Knows You Might Get Featured At TabloidXO.
You Can Contribute At: contribute@clap2rammedia.com Or You Can Share It Here.