Crush, rush and "Dil ka crush".
"Kya aapne kabhi kisi pe crush kiya?"
"Kiya"
"Kya aapne usko fir apne samne usko awkward bhi kya?"
"Bilkul kiya"
Hello Friends, if you agree to this-copied-from-Karz-opening line, then pareshan hone ki baat nahi hai, we all are the same bunch of dancing-shitting' awkwardness spreading people.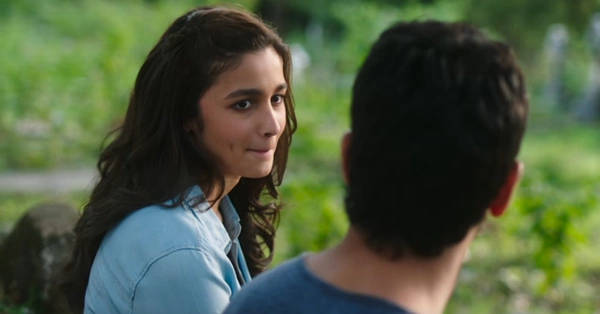 Congratulations to you to be an exclusive member of an even more exclusive group, here we observe people with better personalities than us, research about them on Facebook and Instagram and come to a hypothesis of them never even finding about our utter devotion to them as we are stuck in a dimension where we legit worship them.
1.) Dukhde-rona.
Zindagi dard ka doosra naam hai dost and your crush have a lot of work to do. See when somebody is your partner they sort of, you know signed up to listen to you bitch, whine, but with a crush, you cannot pour your heart out to them.
And if you second to the above statement saying you should be yourself and speak your heart out, toh dost itni himmat hai toh tell your crush that you have a crush on him. Bolo hai itni himmat?
No right?
Then just keep up with the HashtagFakeLife.
Kaam ban jayega.
2.) Beizzat Thine own self.
See we are not judging because all of us have done this. Dress up like a bomb and saying that you woke up like that will make anybody question why would you sleep like that and might hand you a visiting card of a shrink or so. The worst could be it coming from your crush.
We know that this strategy fetches complements that you can obsess over for a year, but khaali snacks hi khaane hai? Compliments are enough to get rid of your hunger? Main course nahi chahiye? Be confident and look admirable and perhaps then your crush will want you. Nobody wants to do free therapy for anybody.
3.) Discuss his life only.
Or trying to be his friend.
You have zero intention of playing in this zone, so why don't you take your ball to the court where you actually want to goal?
He has his own interests and you have your own and pyaar andha hota hai but insaan nahi. If you are not that blind right now then watch Kuch Kuch Hota Hai, Anjali was Rahul's best friend, she did everything with him, for him and he left her for Naina and innocent Anjali was left with just a few words in the whole movie "Rahul is a cheater".

So if you do not want to keep on singing "Rahul is a cheater" then you got to start being Naina. Don't listen to anyone just look hot, that's all.
4.) Talk about your menstrual health.
We understand that your intentions were not wrong and only to talk about your lady parts so that he would start talking or at least thinking about them, but the context tried to do this is quite a bloody one, literally though, so, if your cramp hurts and your vagina is going to explode then go see somebody with a vagina, she will understand, but not this guy.
5.) Talk about horoscopes.
Unless and until he confirms to be a pandit or so, then take this card out on the table because chances are his mother and grandmothers do this because India, so if you do not want him to think about you with a reference of his mother unless again if he has not confirmed that he has mommy issues, agar hai toh chauka maar do but mostly this makes you look like an aunt who is still stuck up on horoscopes.
We wish you understood well, now, you all know what not to say in front of your crush. Adios!
...