Honestly, this one is a question of the Millenium that everybody has been seeking the answer for but how many of us actually can do it?
You talk to a guy, he shows full interest in you which is beyond the normal friendship however the feelings are not mutual, and then you get confused because you wanted to tell him in a perfect way that it is not how things are going to go in the future.
Most situations and cases may vary but on a general note we have listed out 7 friendzone ideas for you to follow right from now. These hints will not only make him understand that you are not interested but will also help him to overcome that temporary affection which he builds virtually:
1. Hints & Clues.
Play it in an opposite manner, give him clues of you being disinterested in him then feign any curiosity like, yes he is your friend and all but that is there. It is cool to chill in the office or in the cafeteria but not your regular text buddy.
2. Group to the rescue.
Avoid one on one with him, this might feel like a romantic gesture so whenever he initiates a plan, ask the group to join which will save you the awkwardness of just the two of you and also clear it out for him as well.
3. Do not mislead.
If you do not want to hurt him then you have to be very cautious about it. Do not overdress for him or send him mixed signals, if you just want friendship out of him ask him for that, and in a way that suggests friendship no clingy BFF scenario at all.
4. Honesty is the best policy.
Again, wise words to the rescue. If you will be honest about it then the chances of you landing in trouble becomes very sleek, next to none. Just say so, if something makes you doubt something or feel uncomfortable just let him know that you do not like it and it is just a regular friendship.
5. Casual comparison.
Compare him with your other guy friends or distant relatives so that the exclusivity does not exist. It will send out a clear message that you also have a cousin brother like him and you do not think of him in any other way.
6. The word "bro".
Use this as much as you can, okay not pointlessly but you do get the point right?
Not like go tie a Rakhi but you know in a casual way, hey bro what's up? Whatchya doin bro?
This one word clears out all the smoke in the air and the air is fresh to soar high in again.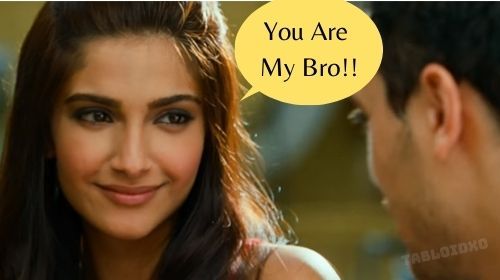 7. Wing woman.
Just help him get another girl, simple as that. First, that shows you are not interested in him and would not mind him being with any other girl and second, he will not feel bitter about it because you are also nice enough to set him up.
So all is well that ends well, do let us know in the comments if these ideas worked with you or not.
...