"An aunt is a safe haven for a child, someone who will keep your secrets and is always on your side."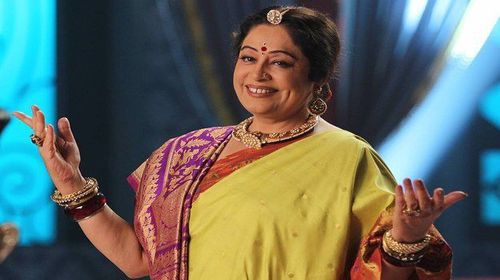 Lucky is a child who has an aunt in the form of BUA or MASI because it is like having a best friend, second mother and a supporter in one person. She is all in one, who loves you, like a mother, teases you like a sibling, partner in crime like a best friend, and a guide as a teacher.

With them, every day is a party and no one dares to make you cry or whine when she is around. Yes, that is her power. She is cool in every way and today, we have come with the signs that tell, you have got the coolest aunt..
Your friends love her:
She handles a conversation with them as a friend, she pulls your leg with them and laughs on you as your friends have been doing since ages but when it comes to, take your side in front of them, she will support you in every way possible.
She never says no:
Be it an expensive watch, toy or anything you demand, she can never say no to you because she believes in fulfilling every wish of yours as you are an angel to her, which God has sent to her after many prayers.
She is your fashion adviser:
When it comes to final your outfits for your special events, she comes to the rescue as she has been the only one, who knows your taste and what makes you look good.
Your secrets are her secrets too:
Be it your new relationship, recent breakup or gossips related to your friends, you can trust her with every secret of yours because she is the only one with whom you don't have to think twice before speaking your heart. Also, she won't think twice before gossip about her in-laws or her own relationship (wink-wink).
You being adamant about something? She would be too:
Being adamant about wanting something but parents are not letting you buy that or take that, your aunt is enough to give them a harsh talk over the same because she loves you too much that she wants you to have the whole world on your feet and for that if she would need to go on hunger strike, she will go on for that as you are her heart and soul.
She won't be among the "society":
She will let you choose your own path and take your own decisions irrespective of, "what society will say" and she will support you by standing right next to you and facing the world with you because, your safety and happiness is her first priority.
If you would need a party partner, count her in:
Being the coolest aunt, she would never let you get bored on weekends if you have no plans with your friends. She can be a hell of a party partner and would kill that role too.
Lastly, she is a dreamer too:
You share all of your dreams with her. Be being the millionaire or having a house in Beverly Hills, she would dream with you and motivate you to achieve it because she believes in being a dreamer too.
If you have an amazing aunt with all of these qualities then you are one lucky soul because having a cool aunt is a treasure.
...