"Arrey, saali toh aadhi gharwali hoti hai!" This age-old saying is never, ever getting old. The relationship a saali shares with her jiju is the most fun and purest relationship. She is going to share the most treasured person of her life- her sister. So mister Jiju, you better be really good to her or!

A few sharatein, jokes and emotions are typical to a jiju-sister-in-law duo only, let's look at some of them and don't forget to share it with your jiju.
1. 'Please don't tell didi!'
Meri behen ko mat batana warna main pit jaungi. A jiju is like a secret-keeper and has to keep his mouth sealed with all of our secrets.
2. 'So, should I tell didi about that thing you were doing?'
Blackmailing him with things you know is just the first step of the fun ladder. When he bribes you to preserve his secret, it gets even better!
3. 'She is mine'
The never-ending fight between a sister-in-law and a jiju about her sister and his wife. WO MERI HAI! NAHI WO MERI HAI! Settling down to a 50-50 takes some time, but when you finally do; it never changes.
4. He'll never let you get bored
Whether you're the younger sister or the elder one, it is the duty of your jiju to keep you entertained all the time. Listening to your rants, fulfilling your demands- all of that is a part of his job description.
5. He is one person who will never reply to your messages
A sister-in-law sends the worst jokes, some that run over their jiju's head like a highway but regardless, he would always reply to them or at least acknowledge.
6. You are the best pair for a surprise party
Both of you are sneaky and don't have to think twice before planning a surprise party. Everything just comes so... naturally?
7. Your entire life is - 'Teri behen kahan hai?' 'Meri behen kahan hai?'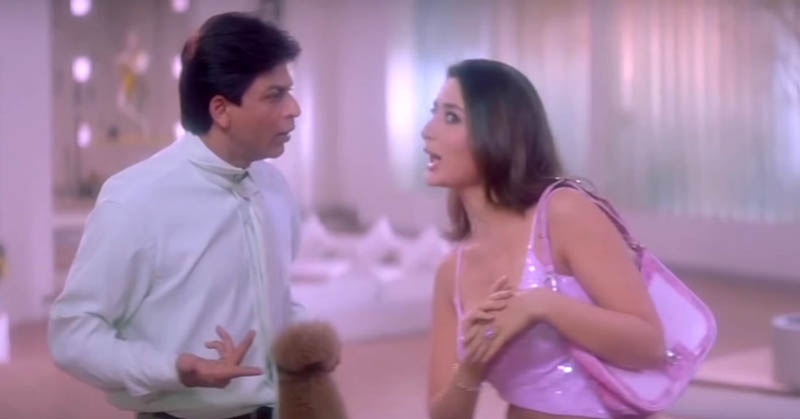 Calling each other to know the coordinates of the sister and getting super worried when none of you are aware is basically your relationship in a sentence.
8. Handling each other's emotional baggage.
Whenever your jiju and your sister fight, he comes to you for help because he knows that you're definitely going to find a way and you do the same when your sister stops talking to you for some very stupid reason.
This khatta-meetha bond between a jiju and his sister-in-law is the most beautiful bonds of all time. Getting a brother that is so much more than a brother. Make sure to be in the good books of your sister-in-law because she will definitely be your savior!
...